Swell is a popular retailer of surf brands such as Quicksilver, Roxy, Volcom, Hurley and more. They are currently featuring a guy's t-shirt a day for $10.00.
HERE is the link  to the daily t-shirt deal. I could not find an ending date to this promotion. I don't have any cool surf dudes to buy a Swell t-shirt for this Christmas so let me know if this works out for you!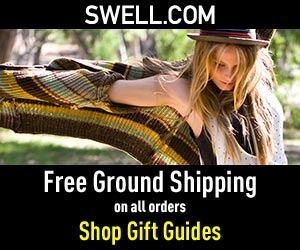 If you are new to More With Less Today, welcome to my FREE blog. I search every day to find more ways to trim expenses, save money, stretch our resources and to give back from our surplus. I hope you will become a regular reader.