I found 10 Favorite Weight Watchers Recipes from Food Bloggers that not only taste good but are good for us too. Losing weight has always been a challenge. I don't mind the exercising part, but giving up favorite foods can just be so difficult. With Weight Watchers, you can enjoy delicious food that the entire family will eat too!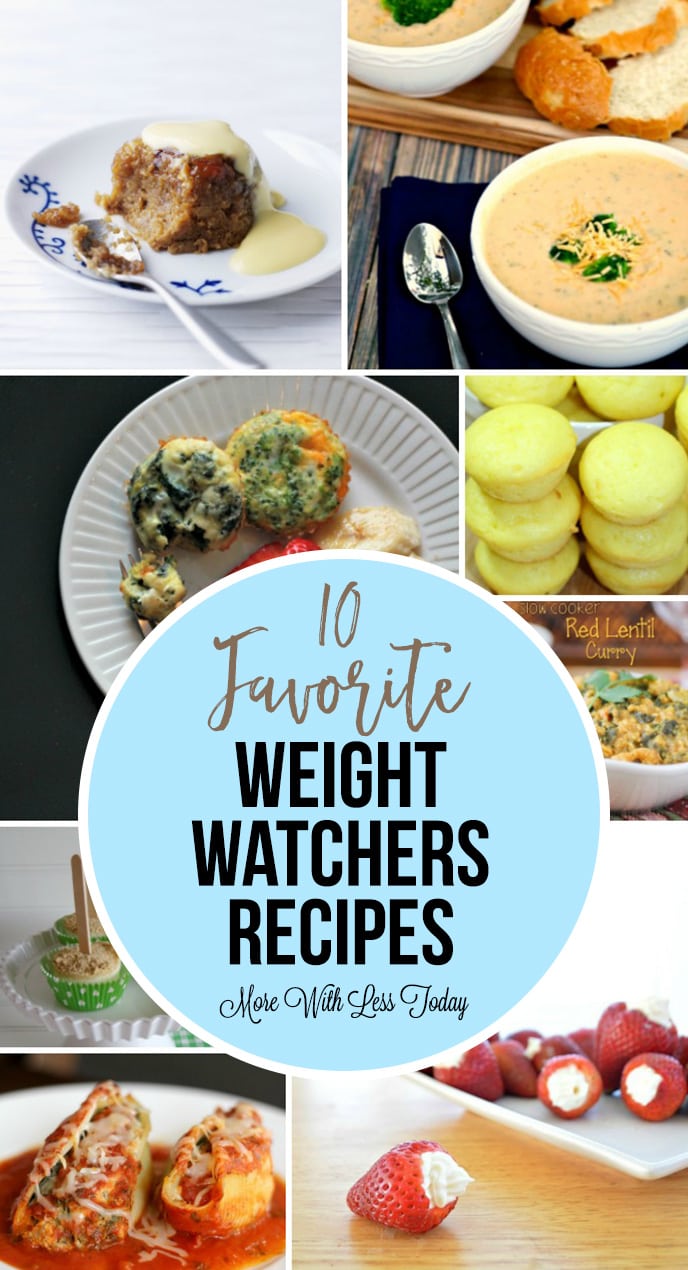 10 Favorite Weight Watchers Recipes
Lemon Weight Watchers Muffins 1 Points Plus Value by Penny Pincher Jenny
Weight Watchers Omelettes with Leftover Veggies by Becoming Martha
Skinny Slow Cooker Broccoli Cheese Soup by Mom Endeavors 

Weight Watchers Spinach & Mushroom Stuffed Shells by Domestic Superhero
Weight Watchers Chicken Paprikash Recipe by Confessions of an Overworked Mom
Slow Cooker Red Lentil Curry by Dizzy Busy and Hungry
Weight Watchers Friendly Vegetarian Lasagna by Vicki O'Dell The Creative Goddess

Skinny Key Lime Pie Pops by Shaken Together
Sticky Toffee, Date and Banana Pudding by Maison Cupcake
Weight Watchers Friendly Cheesecake Strawberries by Mad in Crafts
Do you have a favorite Weight Watchers recipe to share?
You may also like:
Weight Watchers Friendly Dessert Recipes