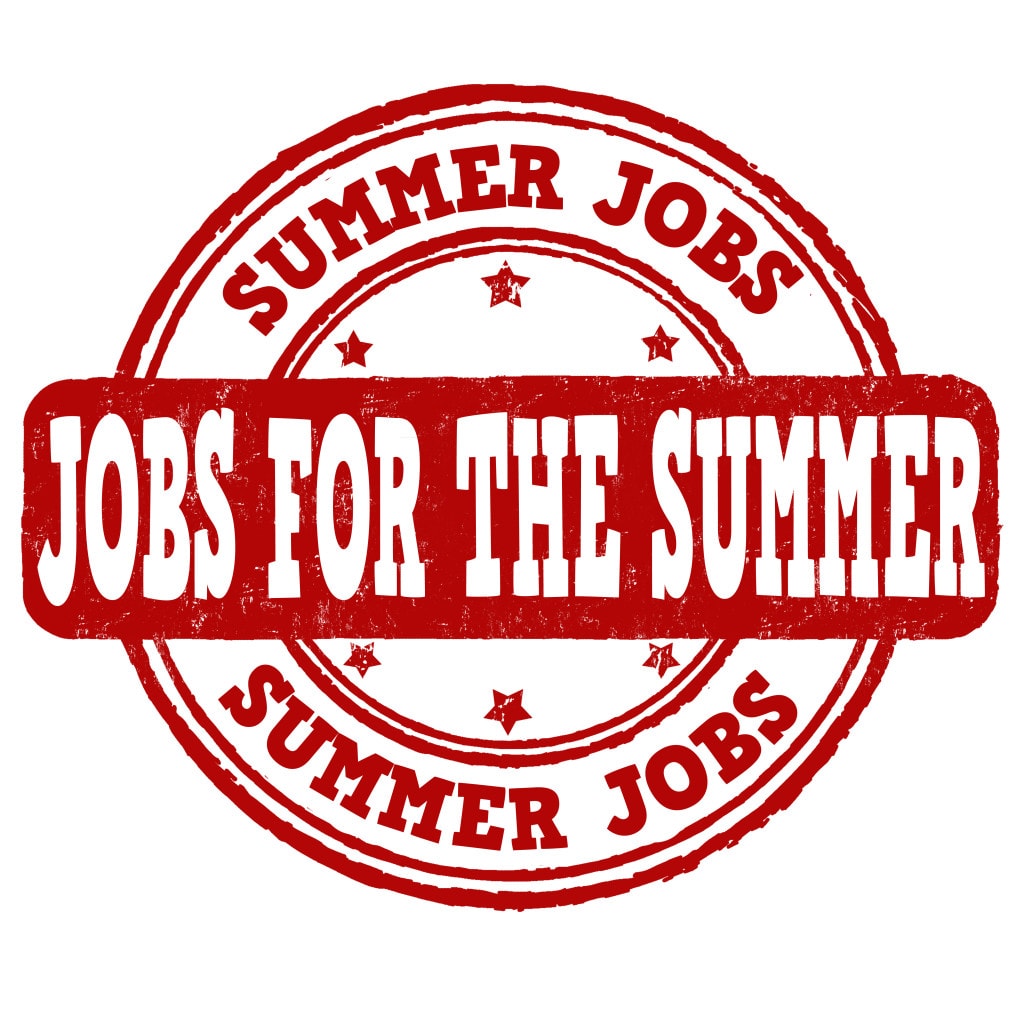 When you are a teen and need to earn extra money, often sports or other extracurricular activities require so much time that it is difficult to also have a part-time job with traditional hours. Here are 10 ideas we came up with for teens to earn extra money. Did we leave any out? Leave a comment and share your ideas too!
10 Ideas for Teens to Earn Extra Money
1. Teens can find work as a babysitter, pet sitter, senior care helper, tutor and more online at Care.com. The basic listing is free and the service matches you with those looking for help. While in high school, my daughter found work as a tutor through this site.
2. Do you know how to sell items on eBay and Craig's List? Offer your services to sell items for your neighbors and charge a percentage of the sale. Make a list of popular items to sell and an idea of what they are worth. Another new trend is to find a local Facebook swap or sell groups. You can start your own group. Be safe and smart with your phone number and use a public location for drop offs and pick ups.
3. Offer to sell used books, especially for college students. College textbooks can be sold to Amazon.com and several other online book sites. Type in the ISBN number into your browser to see who will pay the highest price. In most cases, you just print out a shipping label (included) and mail the books. My daughter's friend Meghan made $87.00. You can go to garage sales and scan the ISBN numbers of books to find out the value. Many of the college students that I know have a have a pile of textbooks they no longer need and have not gotten around to selling them. You can start a service and split the proceeds.
4. Do you sew? Offer to do alterations for your neighbors. Are you a fashionista? Offer your services as a wardrobe consultant to a busy mom. Spend time culling through her wardrobe and suggest inexpensive ways to update and freshen her look. Then offer to do the discount shopping for her. You can also take her unneeded items to a local charity or consignment store.
5. Are you organized? Teens can earn extra money by offering to clip coupons for your family, do the meal planning and grocery shopping, and ask if you can split the savings. Once you become proficient, offer your services to a busy neighbor. I have articles on my website to help you get started with beginning and advanced coupon shopping strategies.
6. Have friends that are looking to earn money too? Host a group garage sale. Post the event on your Facebook page and Instagram and invite all your friends to spread the word.
7. Teens can earn extra money by offering to mow lawns, do yard work or help with a home improvement project.
8. You can pet sit and/or house sit while your neighbors are on vacation.
9. Save money on tuition by taking a class at your local community college while you are still in high school. You can get a jump on your general education requirements and explore a subject to clarify your future major. You can also take a Physical Education class, or learn a new sport. You will get one to three units of transferable college credit. At my daughter's college, each unit costs about $1,000, so a 3 unit summer class at the community college is a real money saver.
10. Are you computer smart? Offer your services to a neighbor and help them with a tech project, team them a new skill, or set up a Facebook page, make a YouTube video, etc. for a local business.
Make a flyer for your services and pass it out in your neighborhood. Use social media to spread the work that you are looking for summer work. Start early!
Volunteer in your community. You will learn valuable skills, network, accumulate volunteer hours and gain insight for your college application essays.
A note to parents — having teens searching on the Internet and knocking on stranger's doors can be a dangerous undertaking. Please monitor all activities and exercise caution and common sense at all times.
Do you have a tip to add to our 10 Ideas for Teens to Earn Extra Money post?