Need a gift for that tech lover in your life? Well here's the 10 most wanted tech gifts for under $50. We listed the current best prices we could find but we all know that prices go up or down (or sell out) quickly.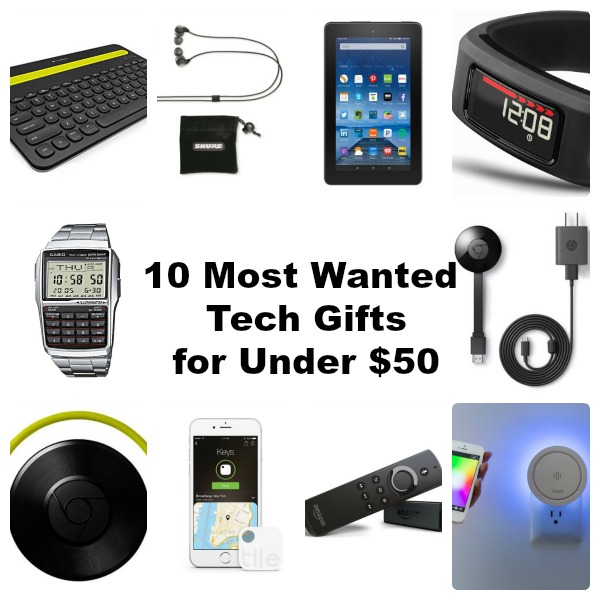 Logitech Bluetooth Multi-Device Keyboard K480 for Computers, Tablets and Smartphones, Black at Amazon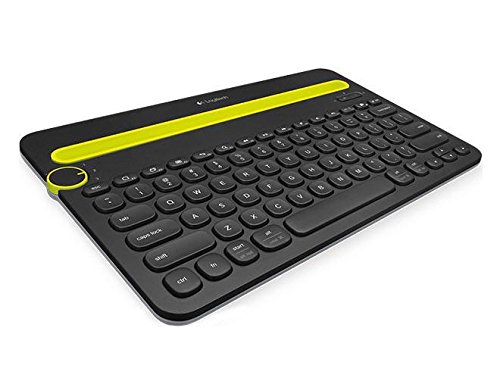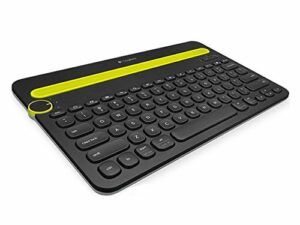 The Bluetooth Multi-Device Keyboard K480 is a unique keyboard for your computer. That also works with your tablet and smartphone. The Easy-Switch dial lets you switch typing between 3 connected Bluetooth wireless devices, and you'll find a familiar keyboard layout with shortcut keys for Windows, Mac or Chrome computers, as well as Android and iOS mobile devices.
Shure SE112-GR Sound Isolating Earphones with Single Dynamic MicroDriver at Amazon
Featuring Dynamic Micro Drivers, the SE112 delivers great sound with deep bass and impressive sound isolation, for a perfect audio upgrade with today's portable digital devices. Sound Isolating sleeves in multiple sizes block outside noise and provide a secure, comfortable fit. The SE112 provides a premium sound, build quality, and included accessory upgrade from the standard "earbuds" supplied with today's portable digital devices.
Google Chromecast at Walmart
Chromecast is a media streaming device that plugs into the HDMI port on your TV. Simply use your mobile device and the TV you already own to cast your favorite TV shows, movies, music, sports, games, and more. Chromecast works with iPhone, iPad, Android phone or tablet, Mac, Windows laptop, or Chromebook.
Fire TV Stick with Voice Remote at Amazon
Fire TV Stick connects your HDTV to a world of online entertainment. With a huge selection of movies and TV episodes, voice search that actually works, and exclusive features like ASAP and Prime Music, Fire TV Stick is an easy way to enjoy Netflix, Amazon Video, Hulu, HBO NOW, low-cost movie rentals, live and on-demand sports, music, photos, games, and more.
Google Chromecast Audio at Walmart
Chromecast Audio is a small media streaming device that plugs into the AUX input of your speaker,making your speaker WiFi enabled. Use your iPhone, iPad, Android phone or tablet, Mac or Windows laptop, or Chromebook to cast your favorite music, radio stations and podcasts to any speaker in the house.
Amazon Fire Tablet, 7″ Display, Wi-Fi, 8 GB – Includes Special Offers, Black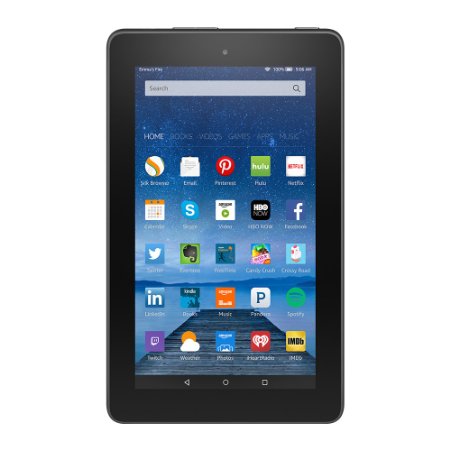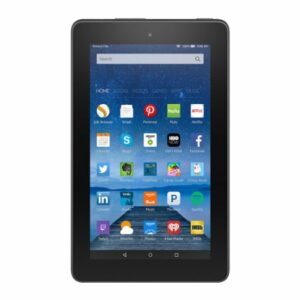 Beautiful 7″ IPS display and fast 1.3 GHz quad-core processor. Rear and front-facing cameras. Enjoy more than 38 million movies, TV shows, songs, books, apps and games. 8 GB of internal storage. Free unlimited cloud storage for all Amazon content and photos taken with Fire devices. Add a micro SD card for up to 128 GB of additional storage.
Updated user interface – Fire OS 5 designed for quick access to your apps and content plus personalized recommendations that make it easy to discover new favorites. Up to 7 hours of reading, surfing the web, watching videos, and listening to music.
Tile (Gen 2) – Phone Finder. Key Finder. Item Finder at Amazon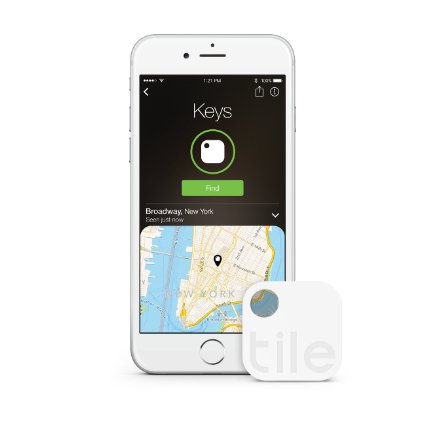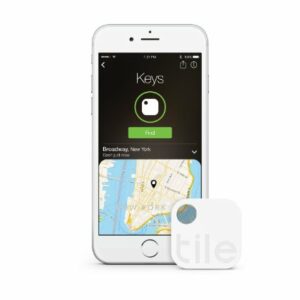 For those days when the remote control seems to have walked off the face of the planet, there's Tile. Tile is a tiny Bluetooth tracker and easy-to-use app that locates everyday items-like your phone, keys, and wallet-in seconds. Spend less time exploring that lost world behind your seat cushions and more time doing the things you love. Never worry about charging or replacing the battery for at least a year – it just works with zero upkeep.
Garmin Vivofit Fitness Band – Black at Amazon
Move Bar – Motivates you to be active throughout the day by displaying a red move bar after one hour of inactivity. Additional segments light up for every 15 minutes of inactivity. Just walk for a couple of minutes to reset.
24/7 Wearable – Stylish, comfortable and water resistant wristband that is always on and ready to go. Stays on for more than a year without having to change the battery. Easy-to-read display – View the time of day and your stats right on your wrist. Vivofit learns your activity level and assigns a personalized goal each morning. Records calories burned throughout the day including base metabolic rate. Set the sleep mode when you go to bed to track the quality of your rest.
Casio Data Bank Digital Men's watch at Amazon
Digital quartz movement, Dress watch, 25-page databank, 8-digit calculator, Auto-sort function, 13 languages, Auto LED light with afterglow, Dual time, 1/100 second stopwatch, 4 multi-function alarms and 1 multi-function with snooze, Hourly time signal, Auto-calendar, 12/24 hour format.
Leeo Smart Alert for iOS and Android at Amazon
Leeo Smart Alert is the smart, plug-in safety device that lets you know via smartphone if your home's smoke or carbon monoxide (CO) alarms go off while you're away. You can listen, dismiss, or notify local 911 from wherever you are. What's more, there are no monthly fees and it works with the smoke and CO alarms you already have, giving you connected home security without the cost. With over 16 million soothing colors, peace of mind has never looked better.
A big thank you to Techlicious for your research for this post.