Last week, my husband and I enjoyed a road trip to gorgeous Carmel in Northern California. I was provided with a sporty 2016 Kia Sorento SXL AWD to test drive from #DriveShop. As always, all opinions are 100% mine.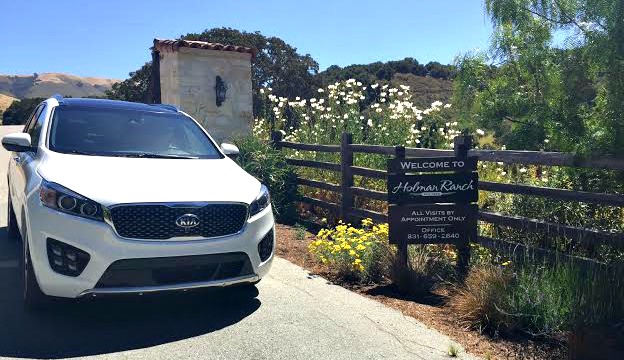 Now that both of our children are grown, we empty nesters have more time to enjoy "spur of the moment" getaways. Carmel has some of the most scenic areas not only in California but in the entire country.
Our 720 mile round trip was long but very enjoyable in the 2016 Kia Sorrento SXL AWD . The lumbar support and the leather-wrapped steering wheel made for comfortable driving. The ventilated seats and the dual-zone climate control let us each fine tune the temperature to our liking.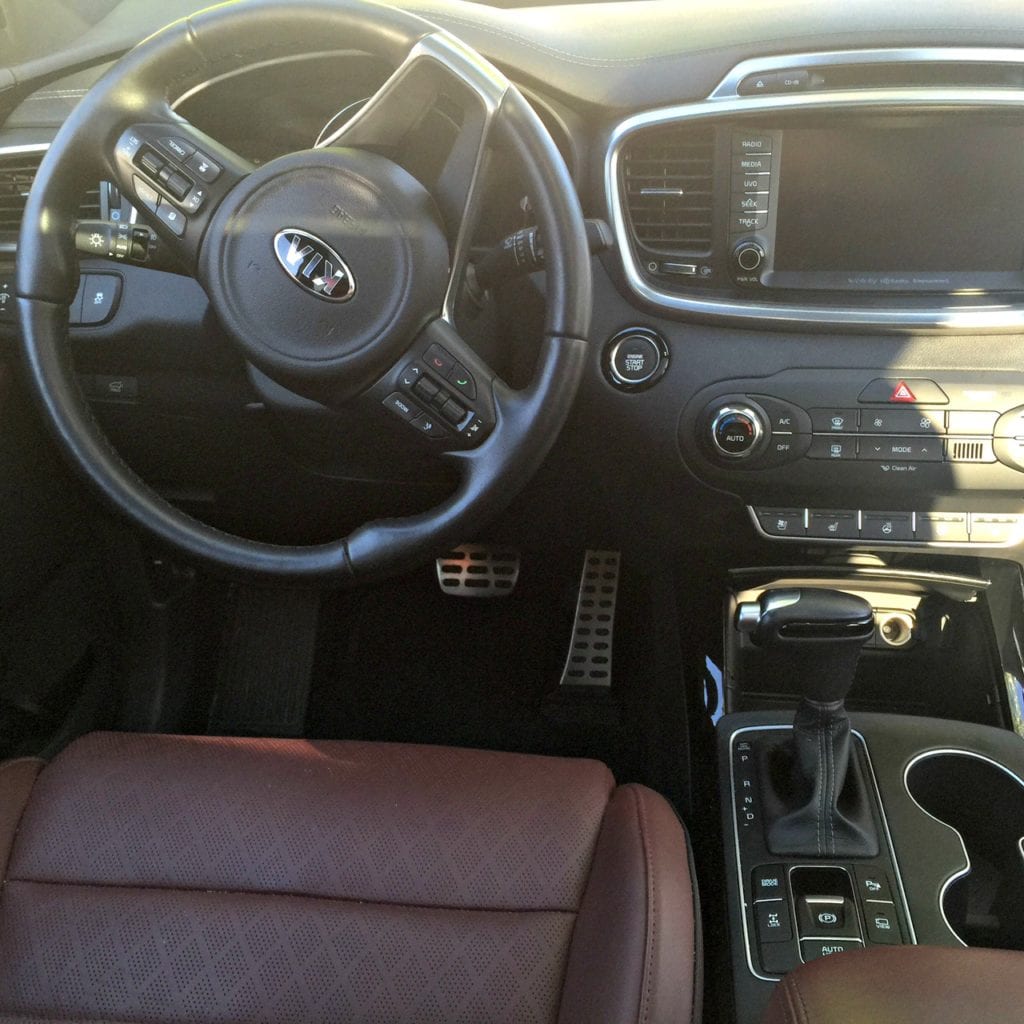 The safety features of the car were what we were most impressed by. The car comes with dual front advanced airbags, front seat mounted air bags, side curtain airbags, an anti-lock braking system, electronic safety control (ESC) and a traction control system (TCS). Plus the back up camera proved indispensable as we navigated in tight areas.
My husband and I found the blind spot warning system to be the most valuable feature on the car. He mentioned several times what an enormous help this was, especially in fast moving, freeway traffic. With many drivers looking at their cell phones, this safety feature should be mandatory on all vehicles. I tend to be a nervous passenger. You will usually find me gripping on the door handle, but having the blind spot warning system really helped me to relax. Our next car must have this feature. Driving here Los Angeles, it's a necessity.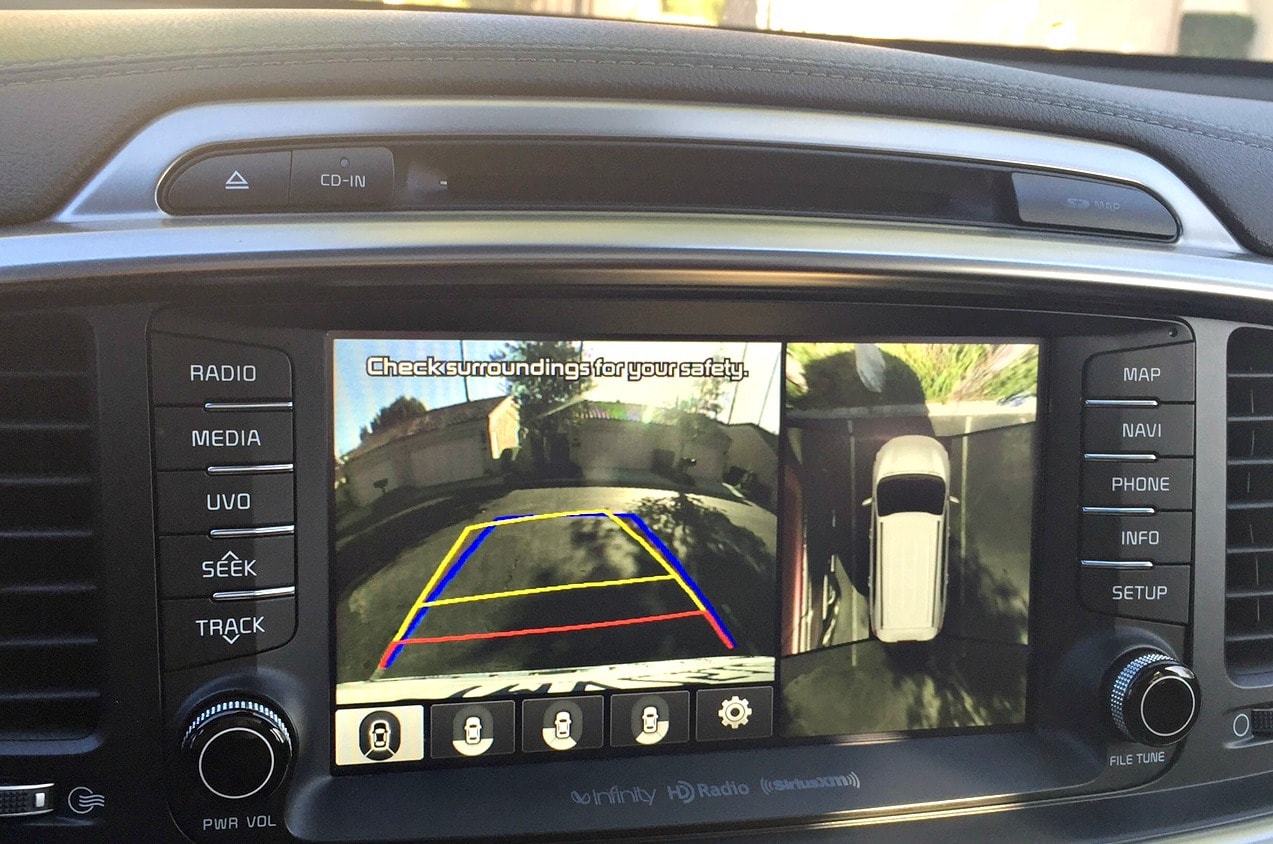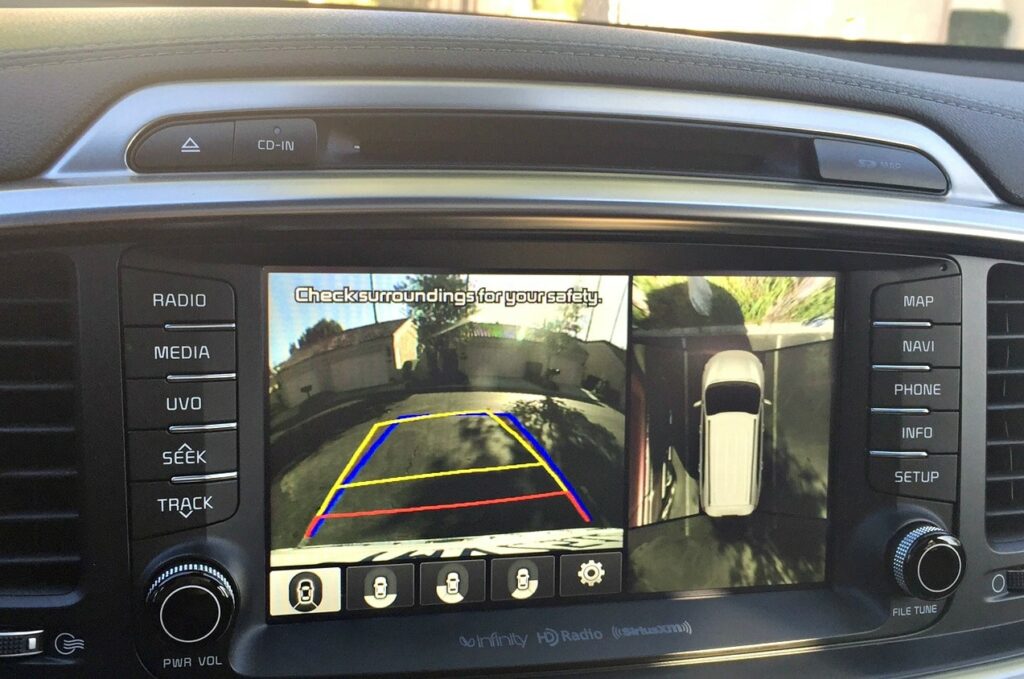 During our drive, we also enjoyed the Sorento's luxury features. My husband is used to driving his 14 year old car, and he was positively giddy to experience the navigation system which helped us find bathroom stops, snack breaks and gas stations along the way. The Bluetooth connectivity feature allowed him to focus on safe driving while receiving an occasional call and I was able to to use the rapid charge auxiliary USB port to get a little work done in the car. The Infinity Surround Sound Audio System with Sirius satellite radio was the icing on the cake.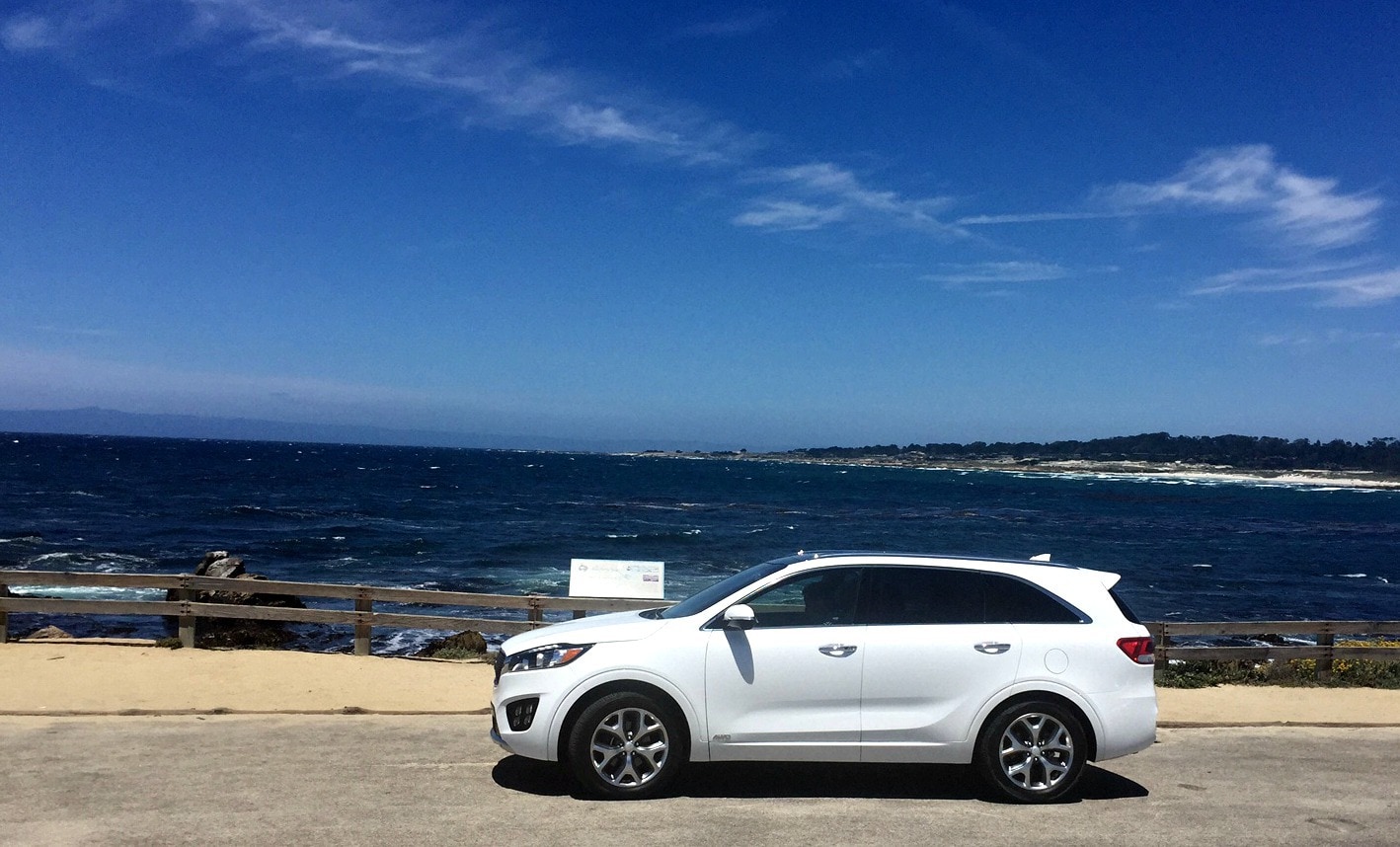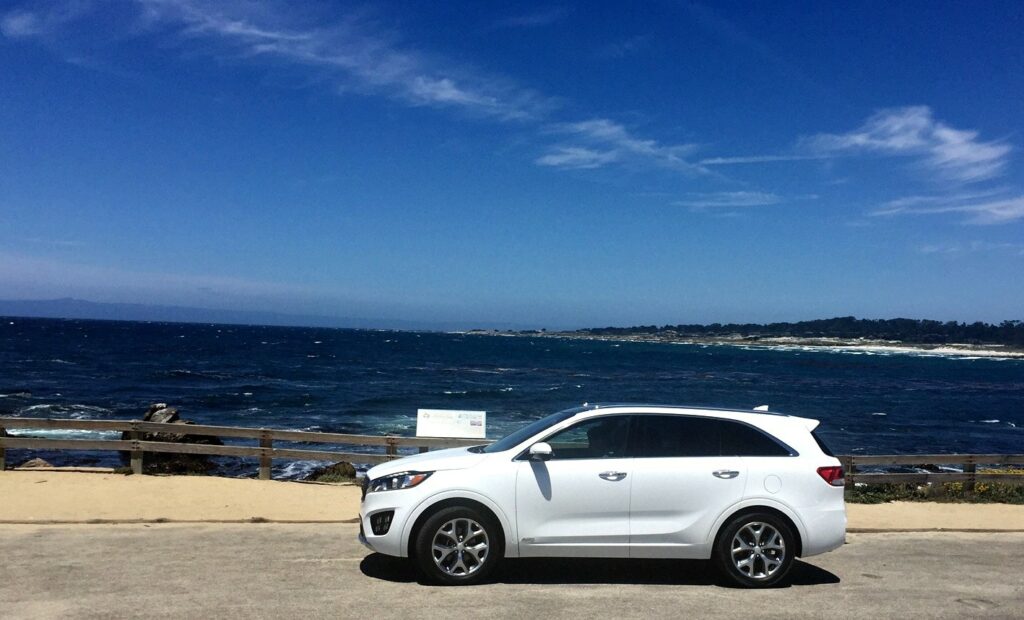 As we approached the Carmel area, once again the navigation feature helped my husband to find our hotel which wasn't easy because Carmel has very few street signs.
We arrived with a relaxed attitude ready to explore this lovely seaside community and reconnect for a few days.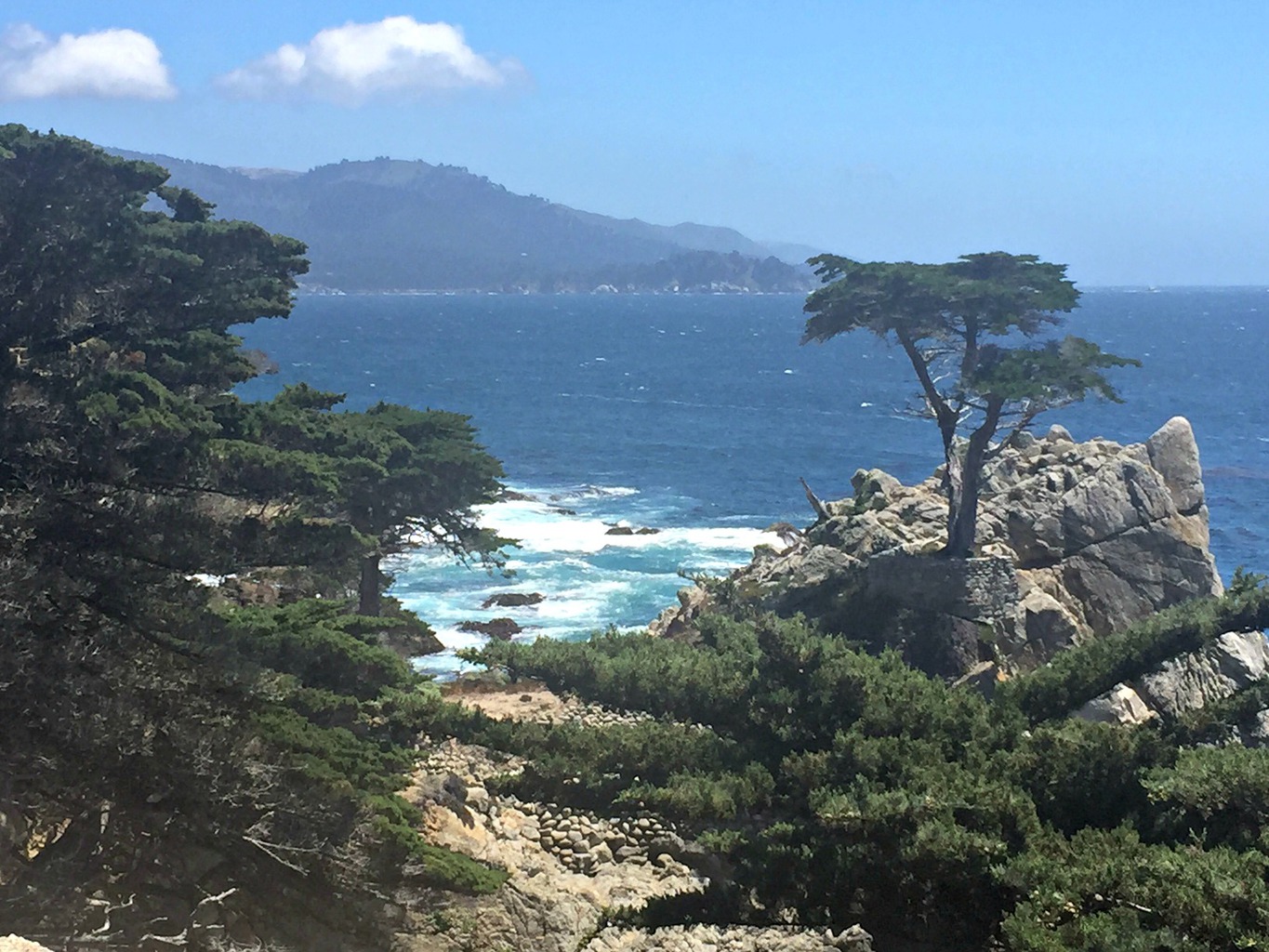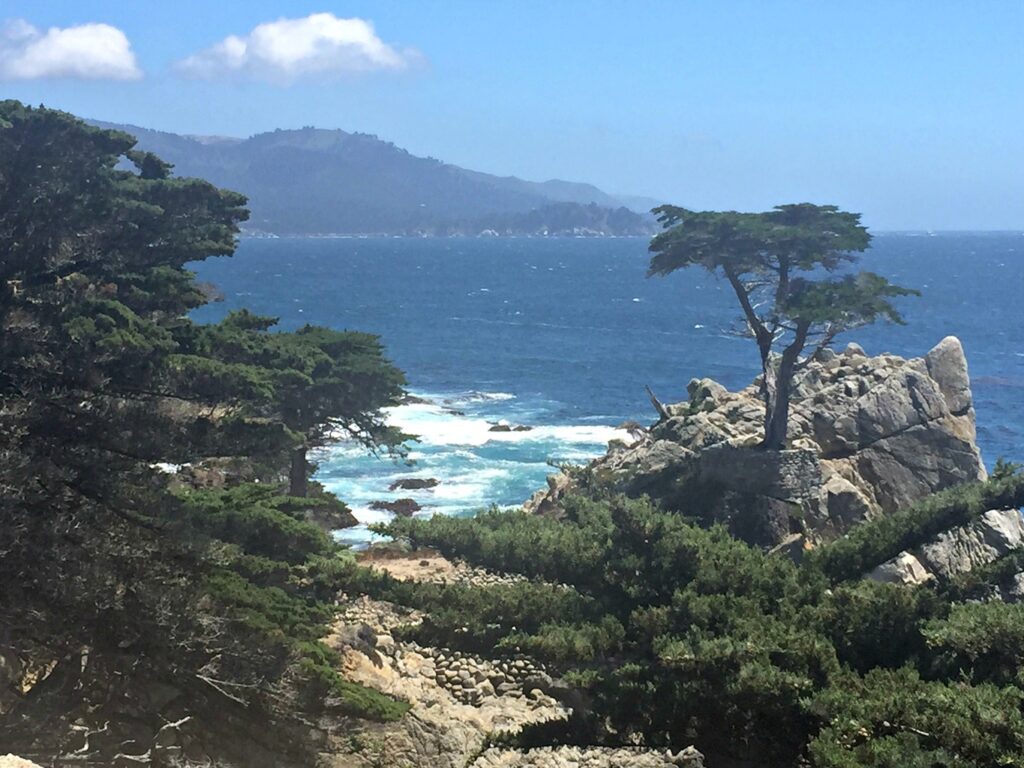 We drove the world famous scenic 17 mile drive with its grassy sand dunes, world class golf courses, mansions and coastal areas laden with stunning water worn boulders standing as monuments to California beauty, seals, high surf, and the endless parade of picture taking tourists. Our Sorento let my husband and I enjoy the sun and surf through the large panoramic sun roof.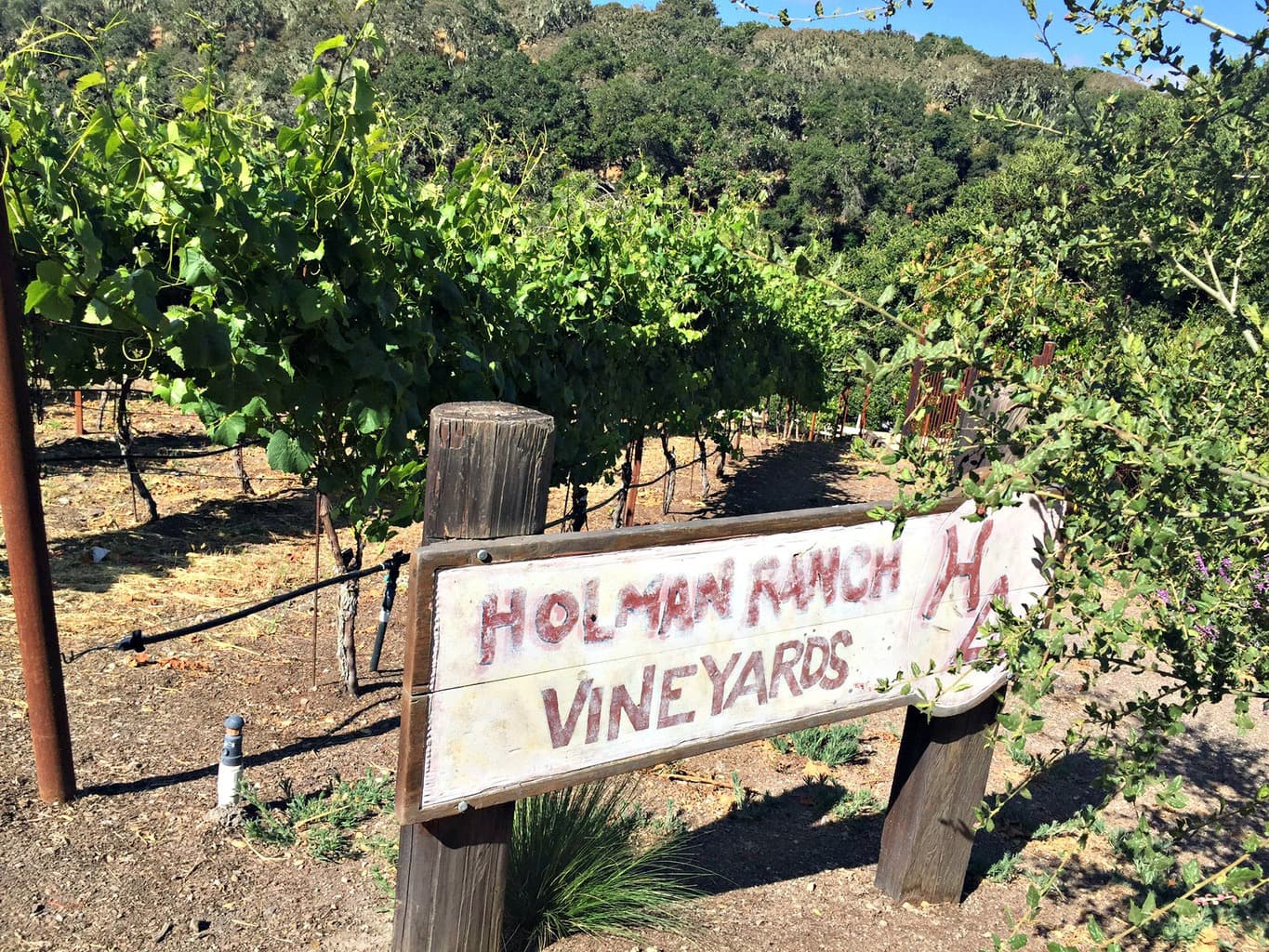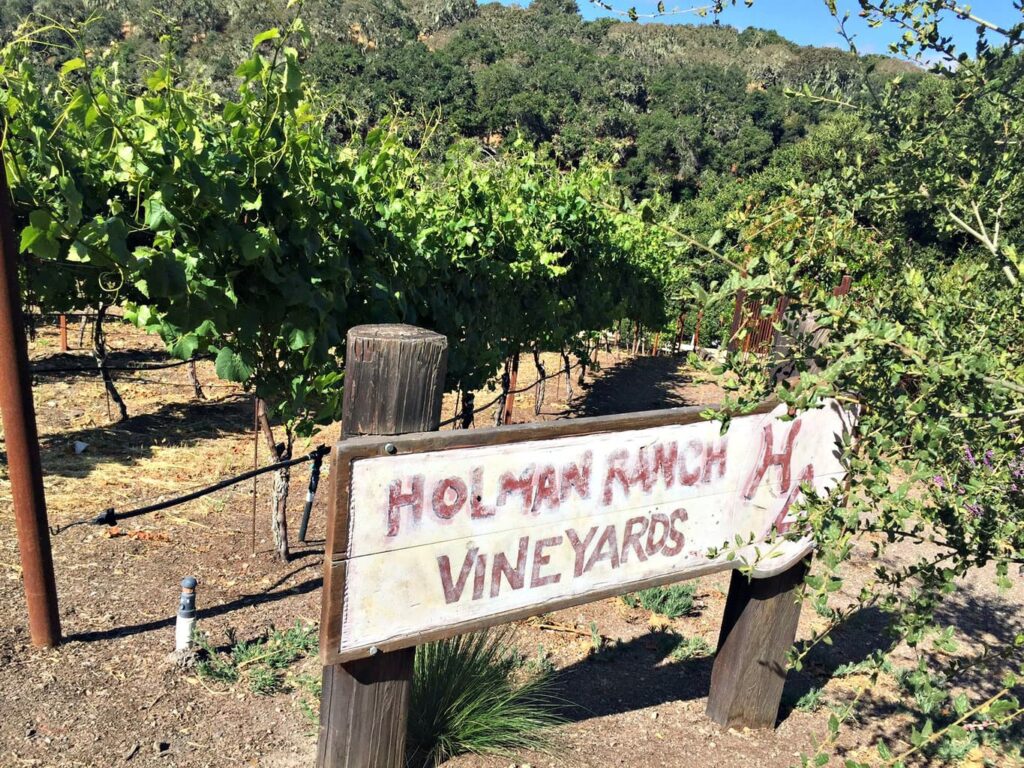 We stayed one night stay at the Holman Ranch in the Carmel Valley area, about 30 miles inland from Pebble Beach. By this time in our trip my husband was commenting on gas mileage and how well we were doing. He figured we were averaging about 23.5 mpg combing highway and street driving. The Sorento takes regular gas which makes for inexpensive gas stops. The Holman Ranch is located in the Carmel Valley hills but that did not prove to be a challenge at all for the peppy, 4 cylinder Sorento engine. We motored up to the main property through the horse stables, vineyards, and guest properties with plenty of power.
We left the ranch about mid afternoon and headed back to Carmel for our last night in the area. We enjoyed a wonderful, romantic dinner at the Beach House restaurant in Pacific Grove. We drove back to our hotel as the sun was setting over the Pacific Ocean with a love song playing on the radio. We felt like we dating again.