Anthropologie Home New at Nordstrom – Lovely Gifts for Mother's Day
The beloved lifestyle brand travels the world in pursuit of the special, the authentic and the undiscovered to curate an assortment of goods designed to turn your home into an escape from the everyday. And now, for the first time in the brand's 25-year history, Anthropologie bedding, serveware, and home decor are available outside of Anthropologie stores in the U.S.—exclusively at Nordstrom.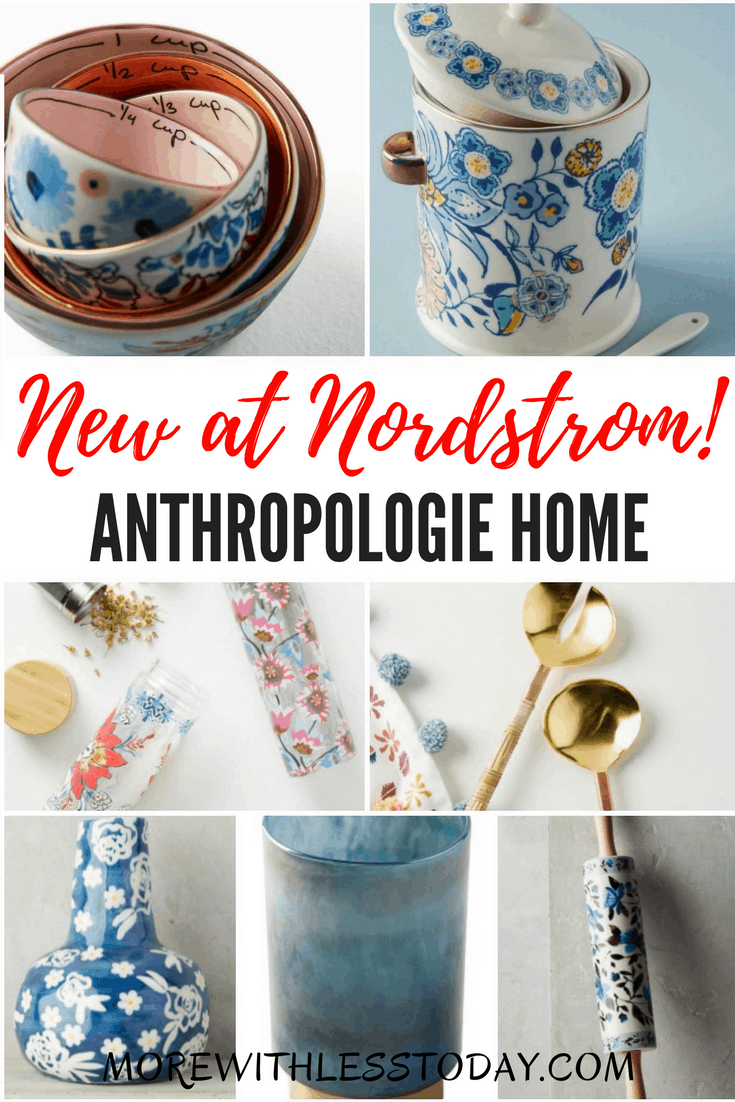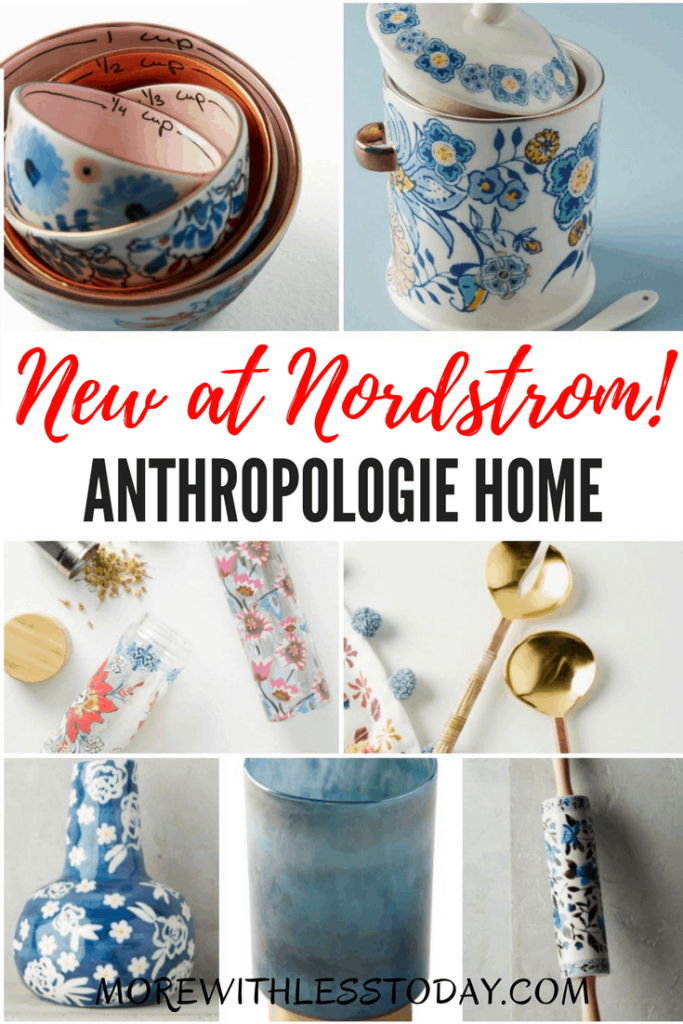 This Anthropologie Home Collection is already very popular and some items have sold out. If you like it as much as we do, don't delay! We have affiliate relationships which means we may get a small referral commission at no additional cost to you if you shop using our links.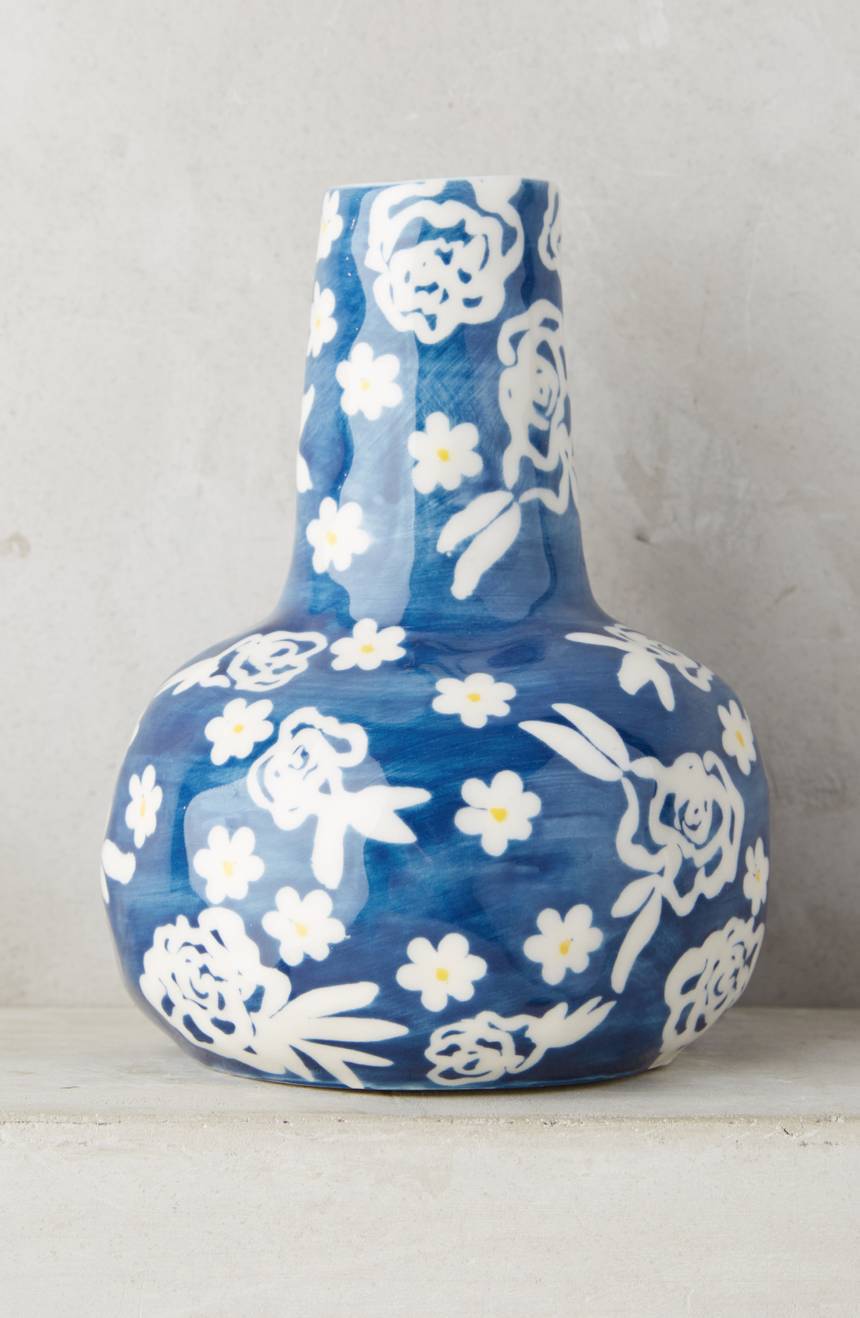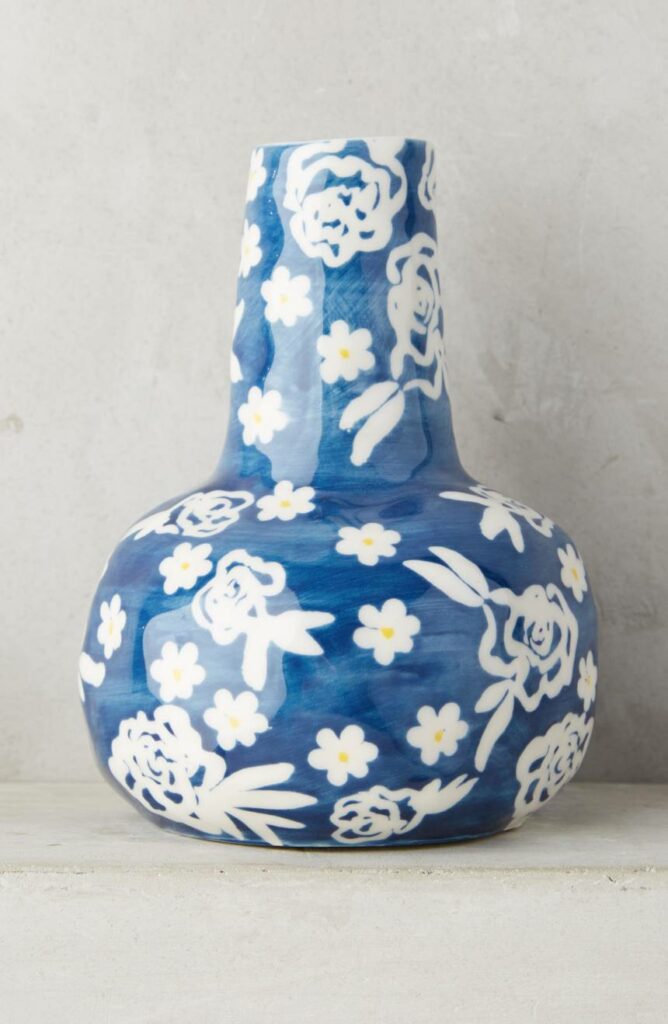 A glazed-stoneware vase makes a nice touch in any room and this one certainly adds a splash of color. It's a lovely accent for a bedroom, sitting room area or on a mantel in the living room. Put it on the kitchen table to hold your favorite seasonal flowers.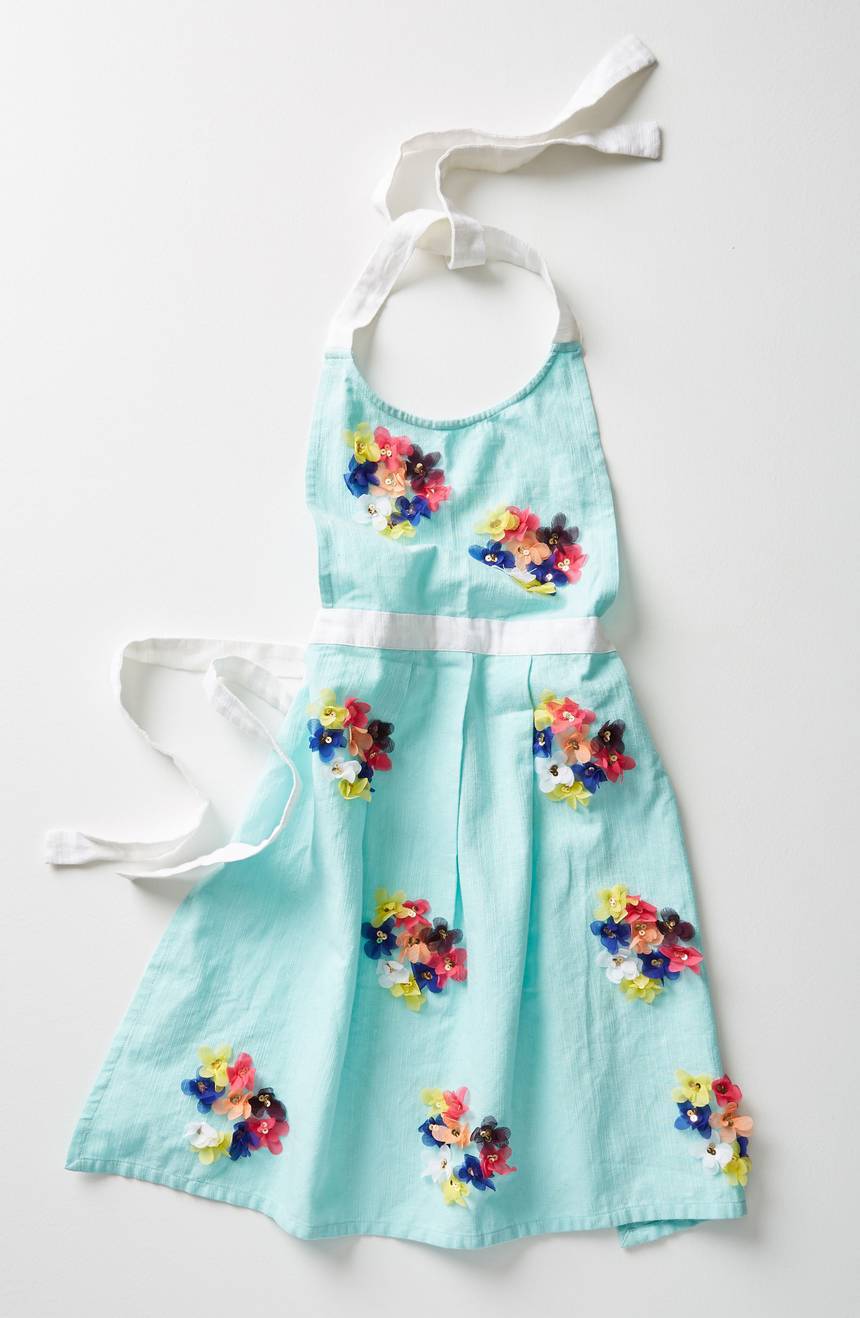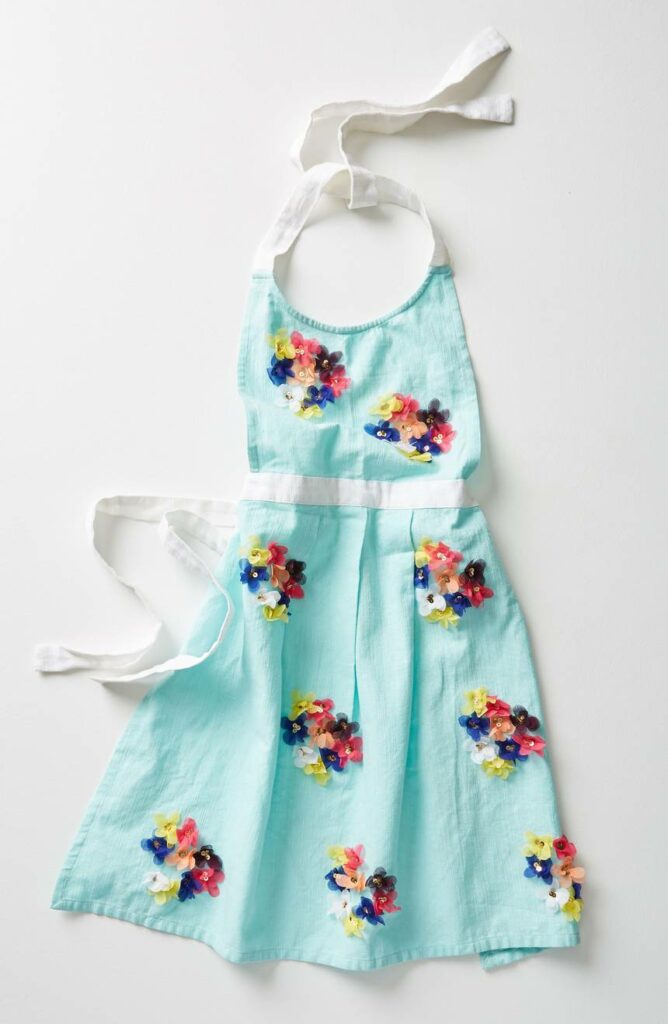 This flower-embellished apron might be the prettiest apron I have ever seen! Who says you can't look good while cooking?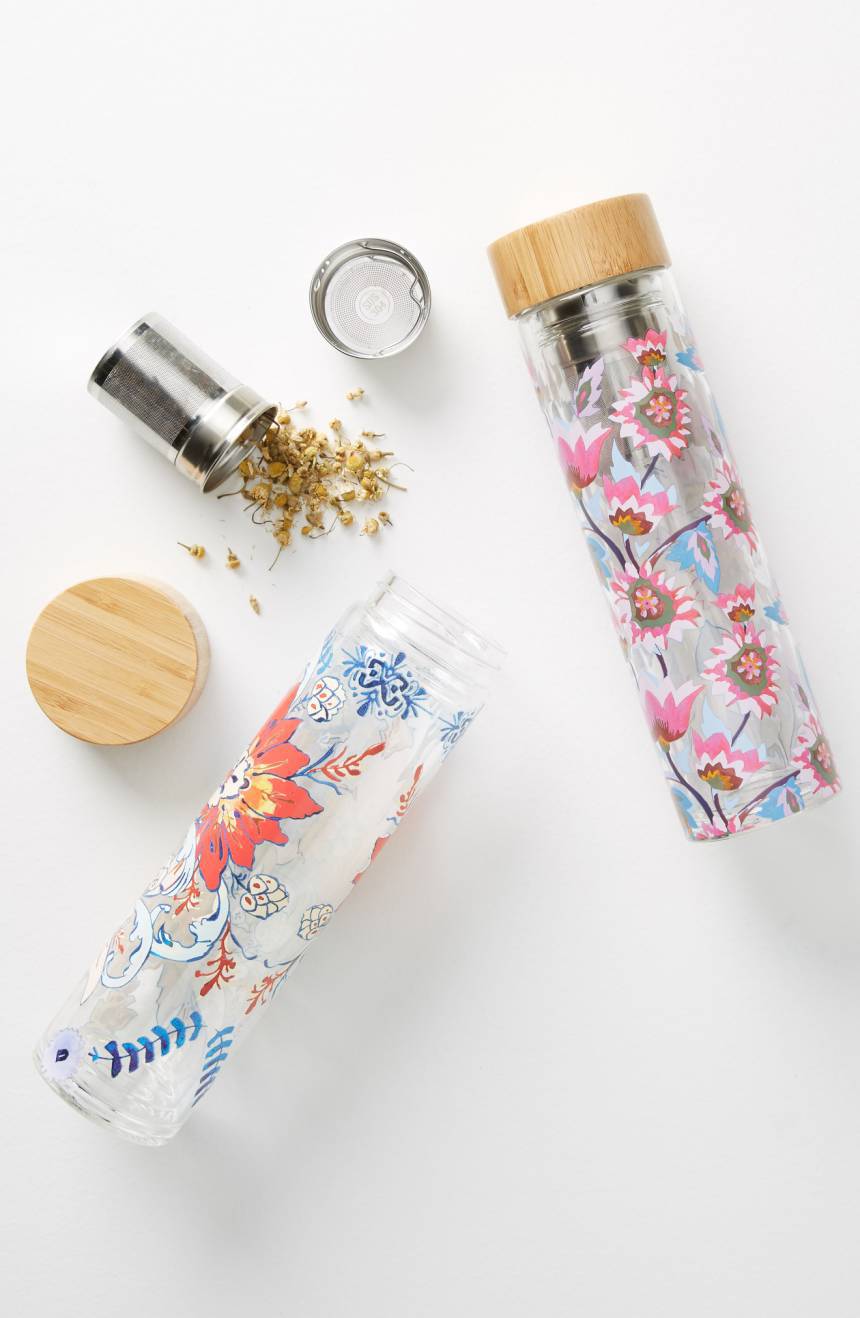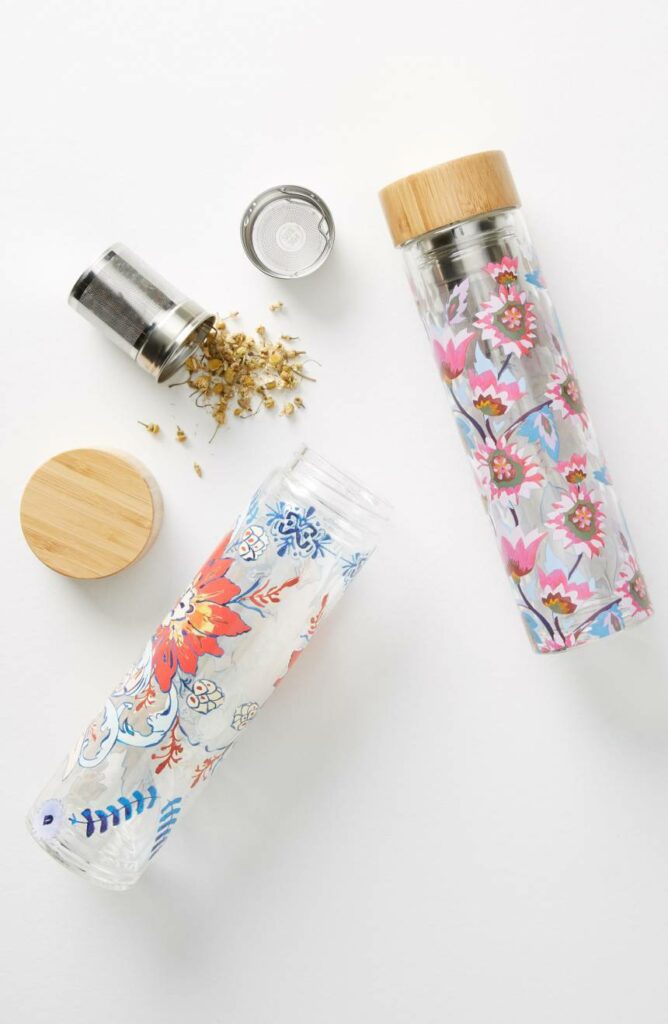 A pretty, floral-patterned bottle that you can use to make cold brew tea or coffee. You can also use it to make fruit infused waters.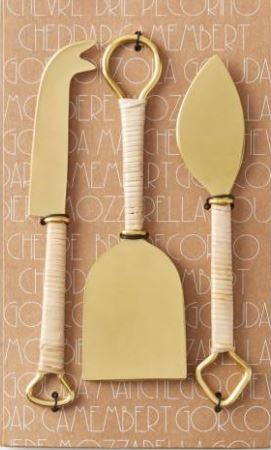 These rattan-wrapped handles make this cheese set unique. These would also make great housewarming or hostess gifts.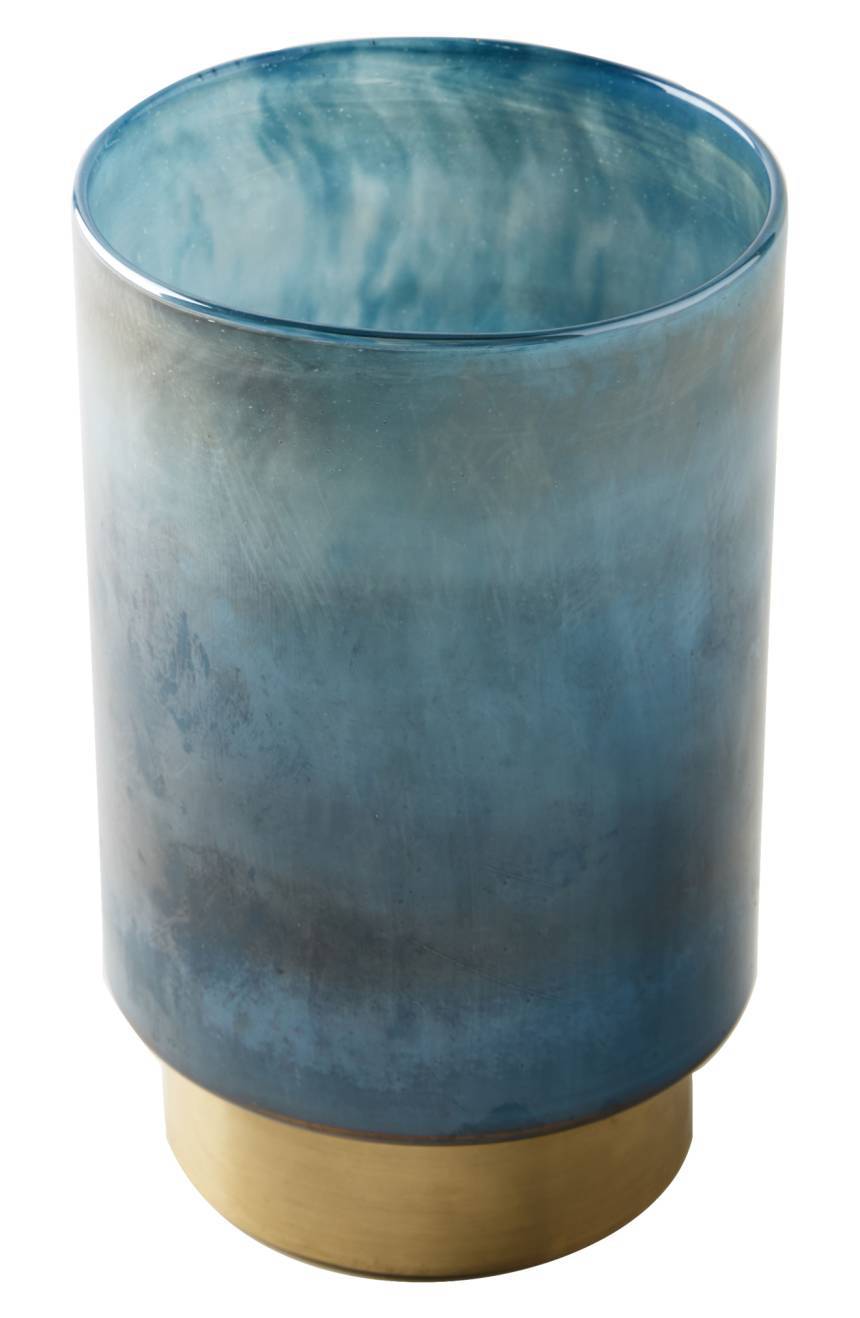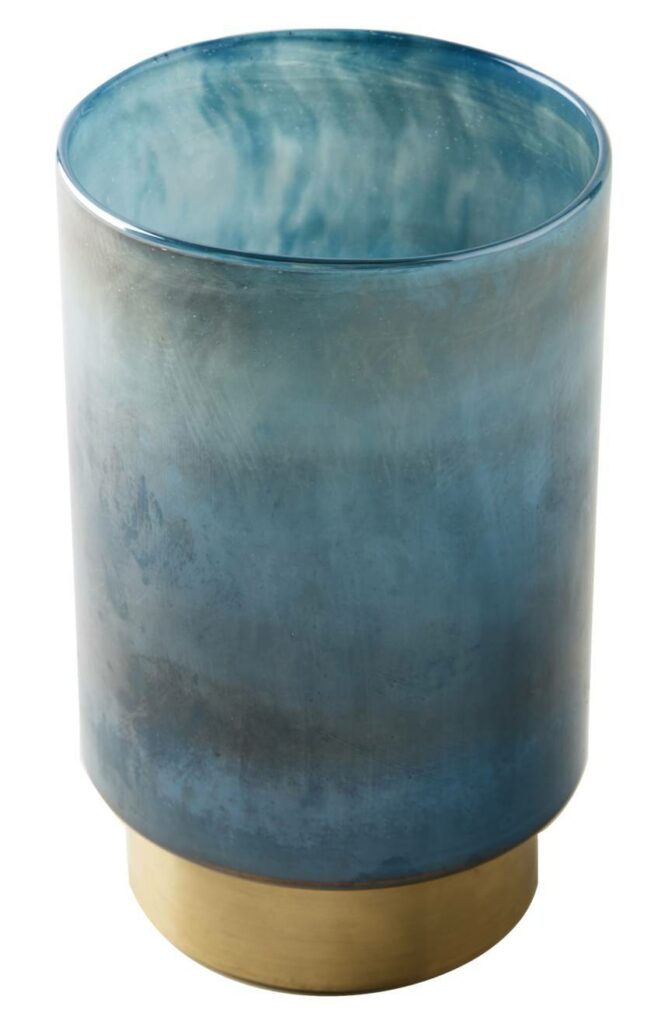 Add a touch of sophistication and color to any room with this tinted glass candleholder. It has an old-time, yet modern look, that will look great with any decor.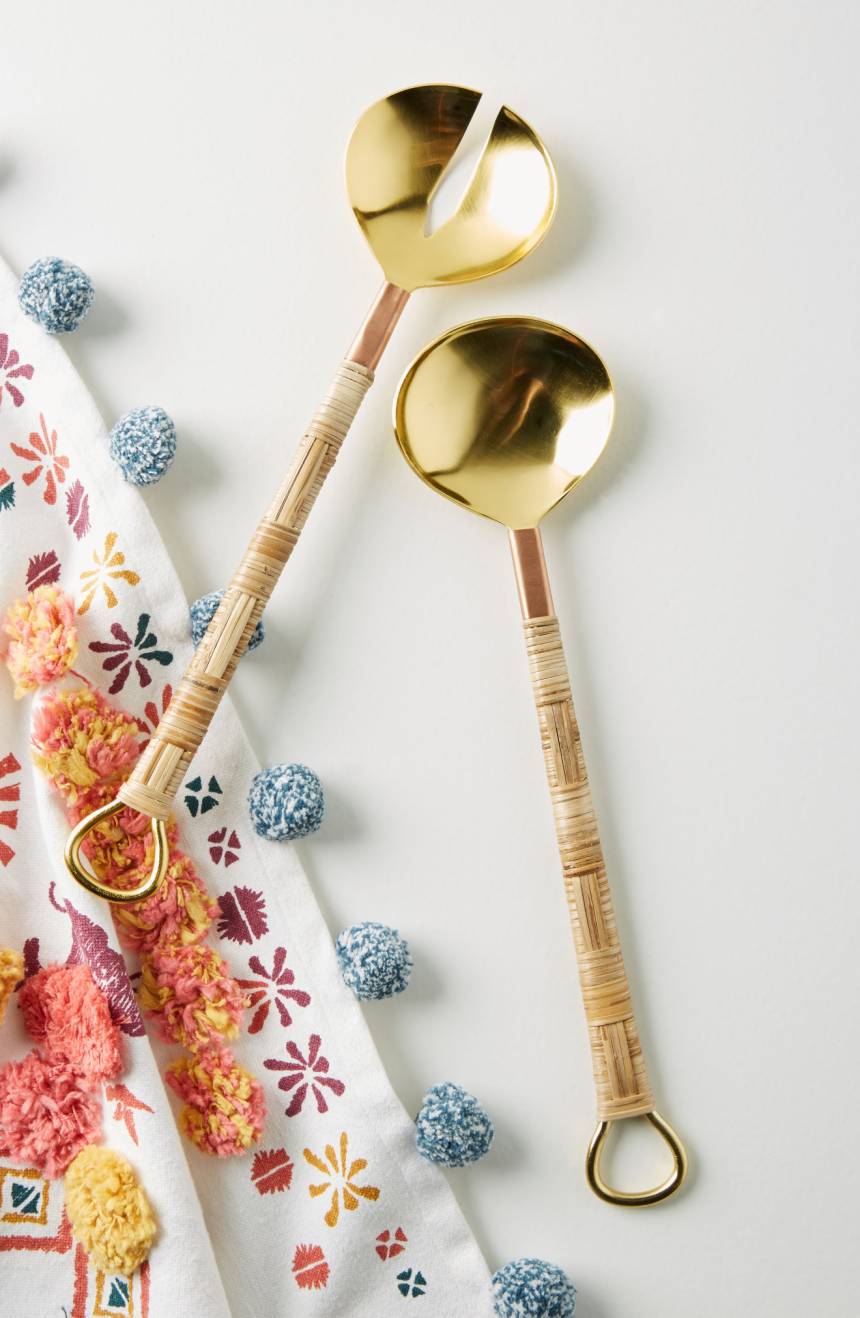 Rattan-wrapped handles provide a rustic look to your tableware. You will enjoy serving up the salad with this chic serving spoons. It's a touch of Bohemian at your table.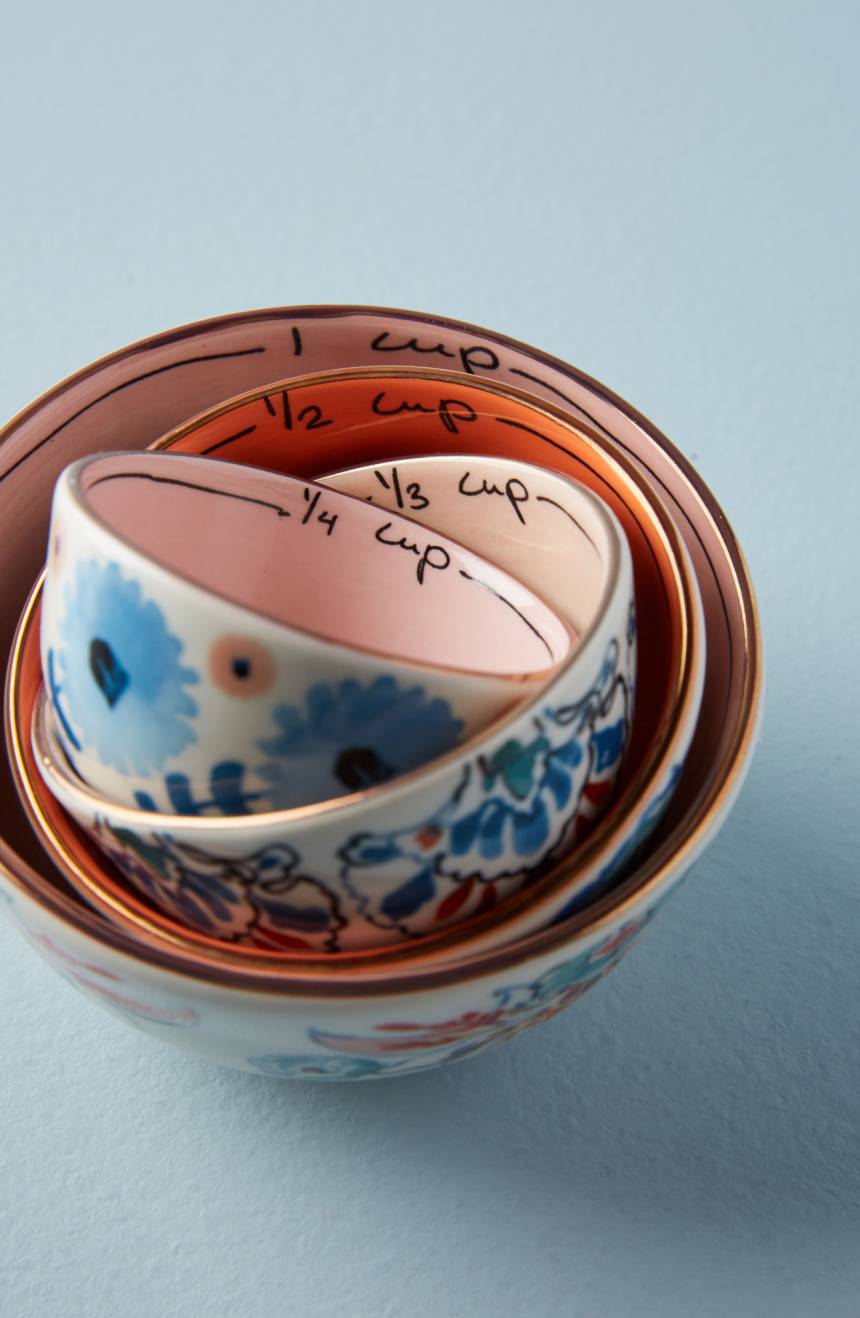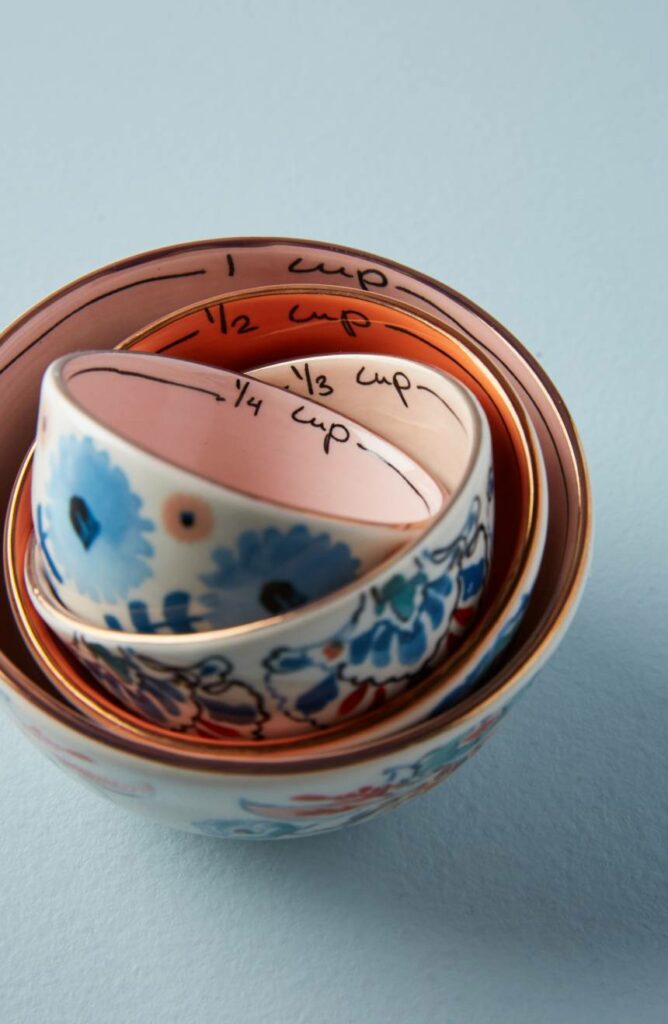 I admit – I adore unique measuring cups and have a nice collection of them. This will be another set I am adding. These bowl like measuring cups are just so handy for scooping up things like flour or sugar. I love how the measurement is written on the inside of the cups.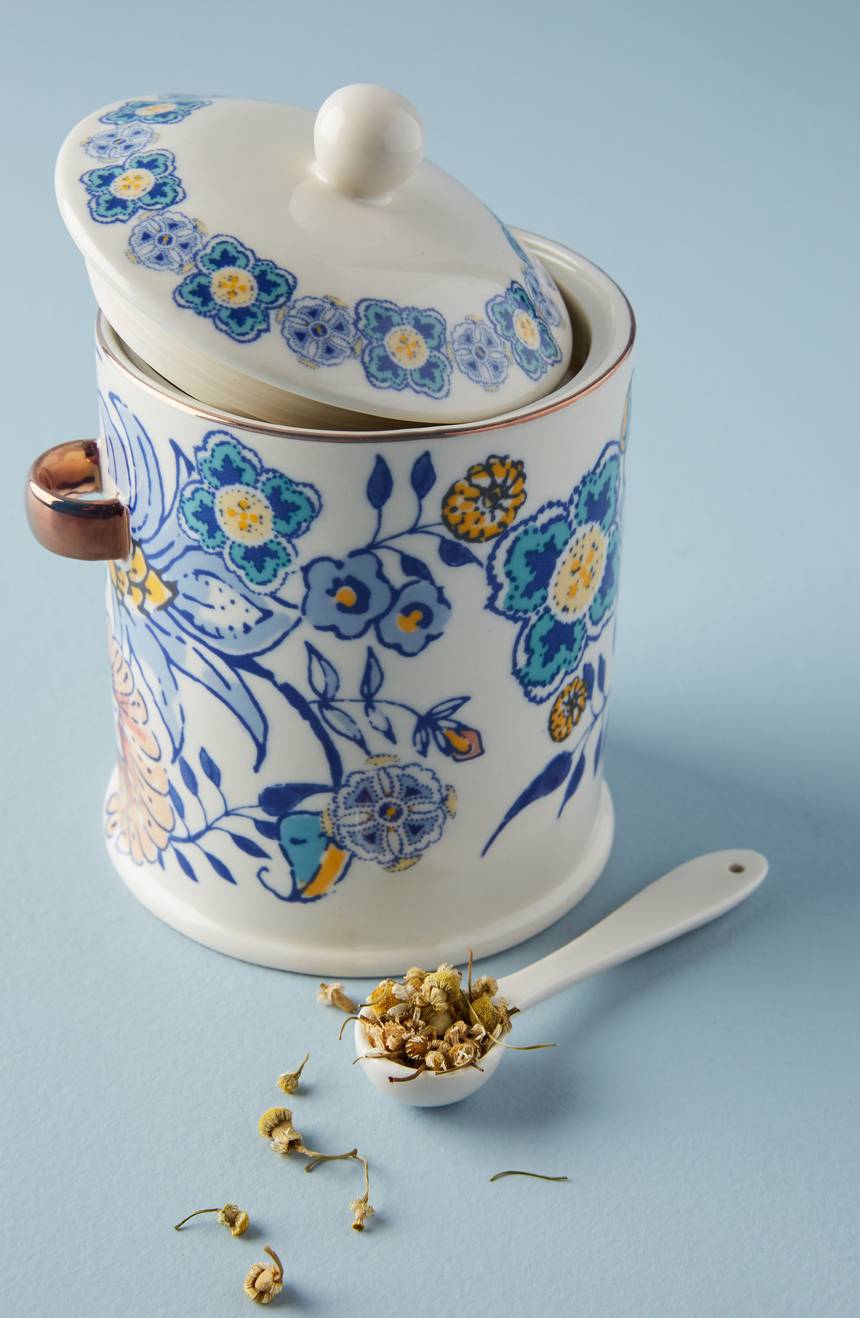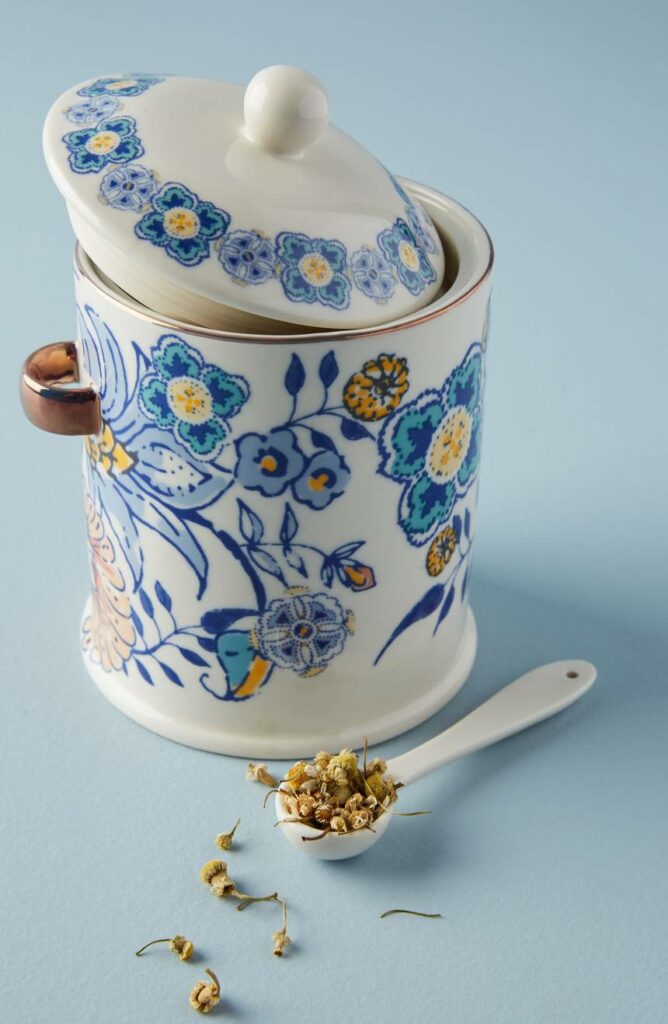 I really like the vintage look of this canister. It has a lovely floral-pattern and coordinating spoon. It's perfect for scooping up loose-leaf tea or sugar. Practical and pretty – like things used to be made.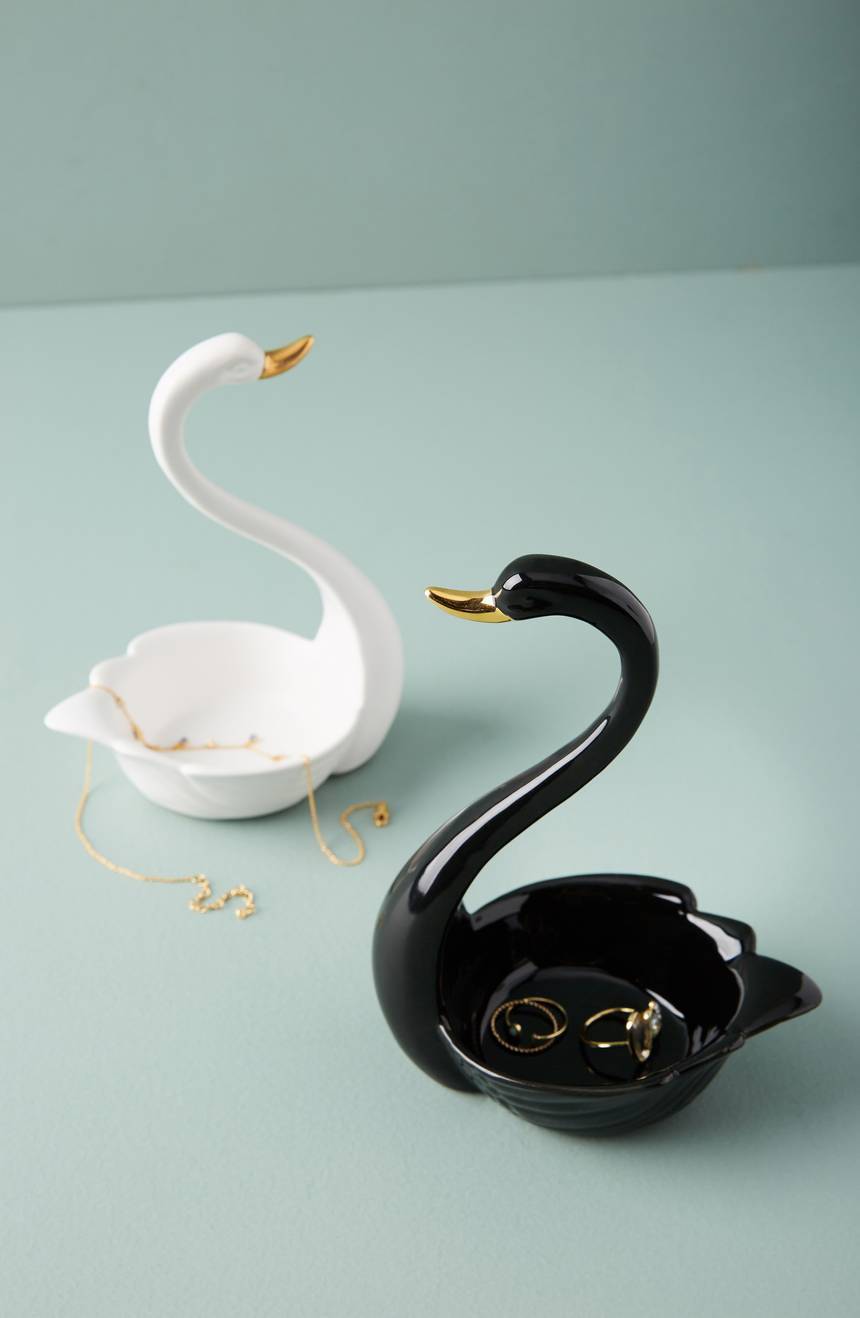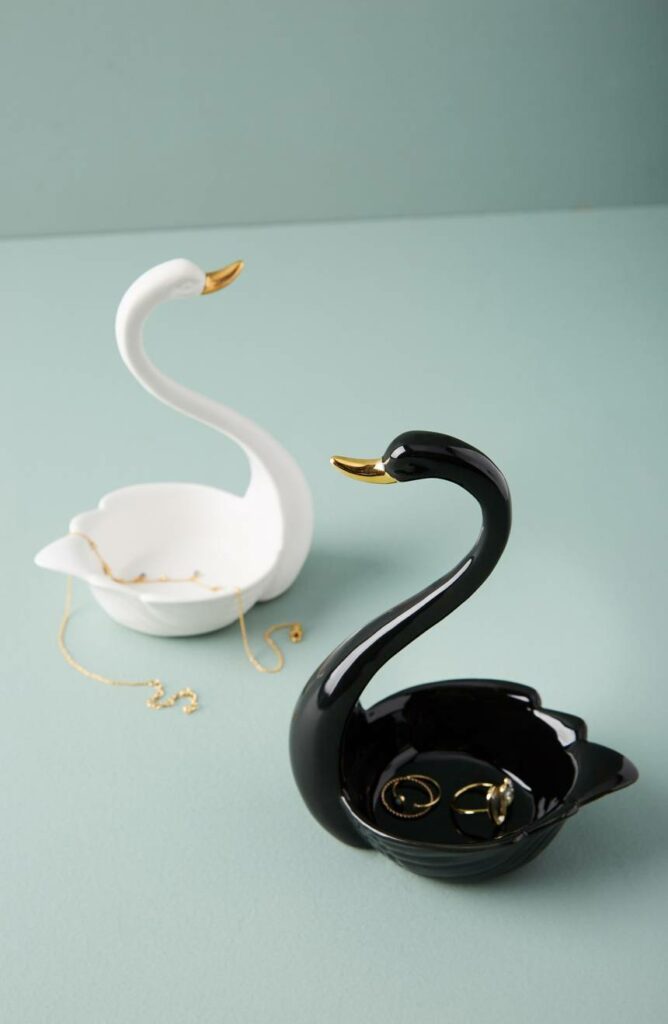 These elegant swans would look equally lovely at the sink or dresser to hold your jewelry. Choose from black or white or buy both.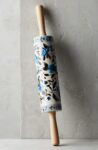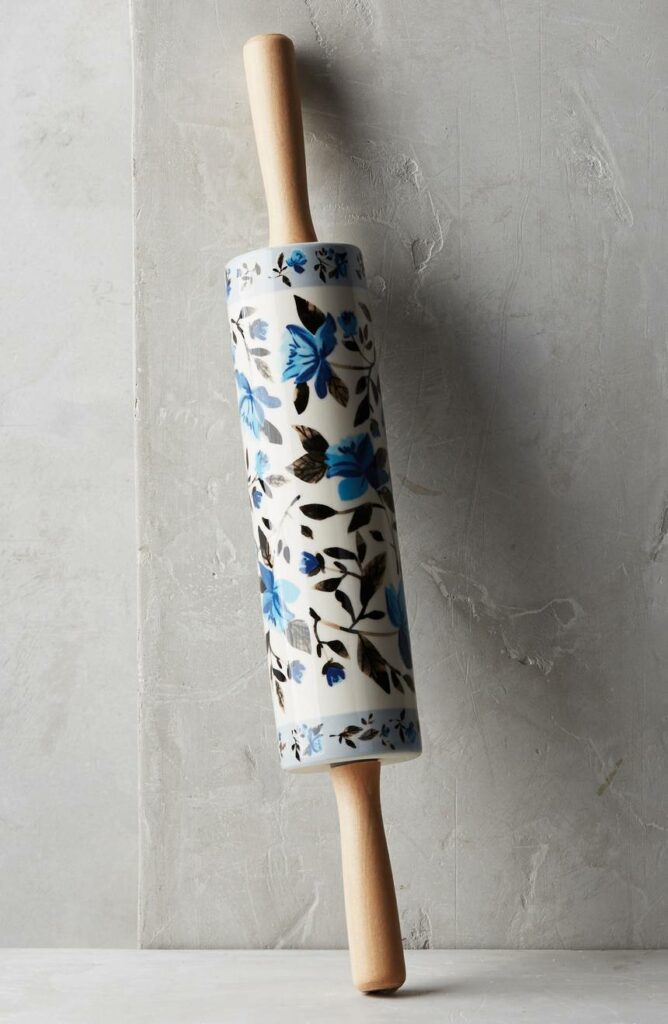 Pressed-floral designs make this stoneware rolling pin so pretty. This is not one you will want to hide away in a cupboard when you are done. It's as pretty to display as it is practical to use.
See the rest of the Anthropologie Home Collection at Nordstrom here. Which item is your favorite?
Click on the photo to add this to your Pinterest board for later!