This shop has been compensated by Collective Bias, Inc. and its advertiser. All opinions are mine alone. #1Millon4Edu #CollectiveBias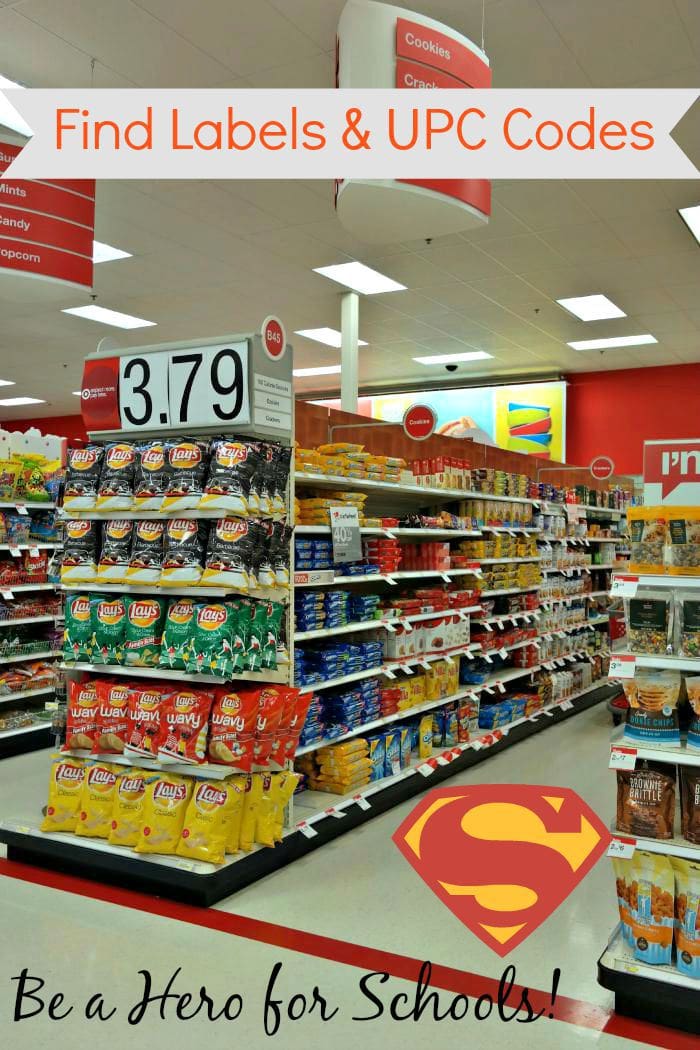 Imagine supplying your school with much needed supplies just by collecting soup labels. You can be a hero for your school. Read on to find out how easy this will be….
My husband was the first generation Latino to graduate from college in his familia. His parents were hardworking but did not take the time to attend his school events, or take an active interest in his education. To this day, he still remembers the sting of rejection he felt when his parents did not make time for Back to School night, or any school activities. When we had our own children, it was important to him to arrange his schedule whenever possible, to be present and involved. If you talked to our kids, they might tell you we were too involved, they might mention something about a helicopter.
Whether your kids are just heading to school for the first time, or in the final years of high school, being involved in their school and showing your support can mean so much. Seeing their parents involved is an ongoing way to demonstrate how important school is to their future success. Plus it offers you the benefit of getting to know their teachers and parents of classmates and to see first-hand how your child interacts with others at school.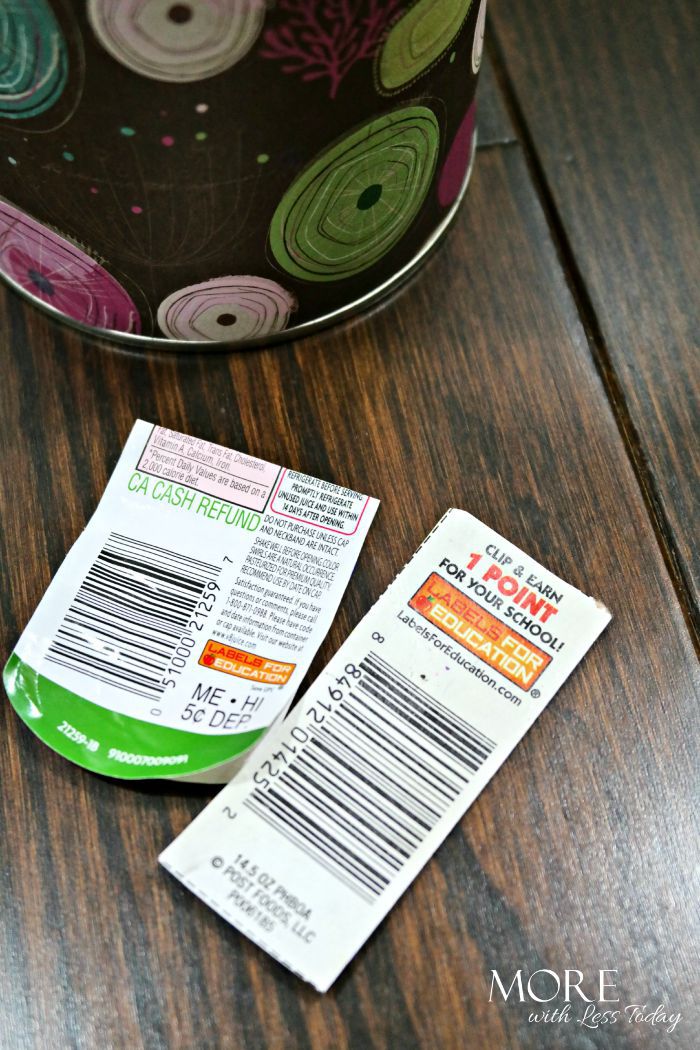 Be a Hero for Your School With Campbell's Labels for Education®
As part of the Campbell's Labels For Education program, I learned about how easy it is as a community to come together and support our schools simply by collecting labels and UPC codes from products you are most likely buying right now for back to school and to stock your pantry.
Through your participation, schools can earn playground equipment, art supplies classroom supplies, iPads and Visa® gift cards and more.
Be sure and ask your neighbors, co-workers and your familia to help out too. The easiest way to achieve success is to create a fun container for your labels and place it in a prominent spot. Have los niños create them for everyone. It's an easy, fun project and they can be as creative as they want.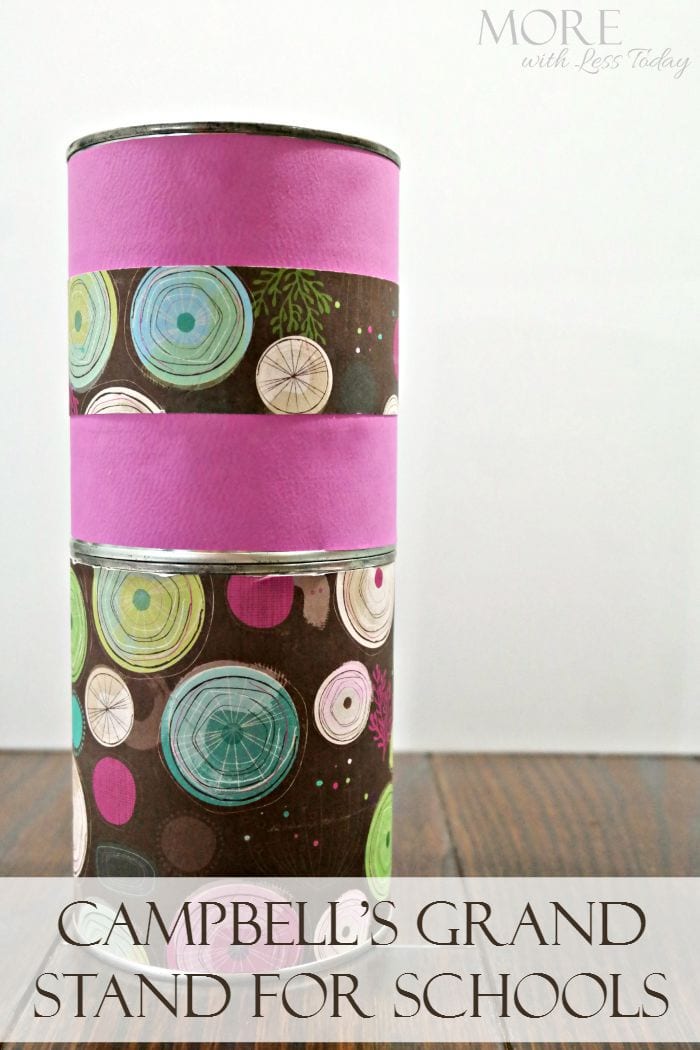 Supplies:
soup cans
scrap book paper
scissors
hot glue and glue gun
other embellishments optional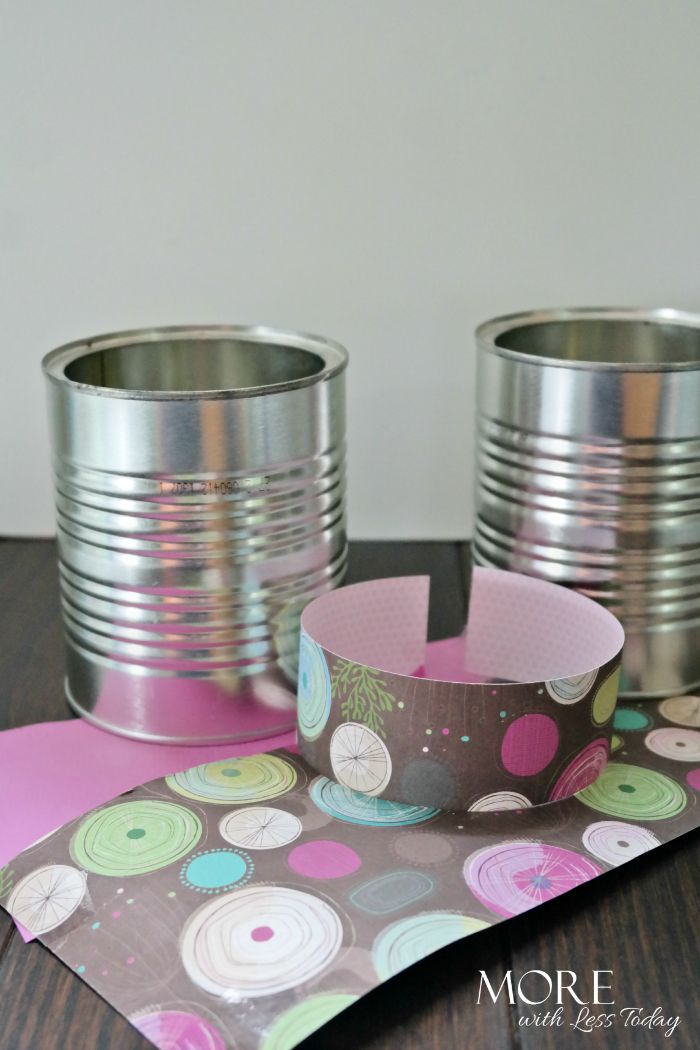 Instructions:
Remove the label from the soup can – remember to clip and save the Labels for Education label, wash the can and dry thoroughly.
Measure the paper and cut it to fit the can, both height and around.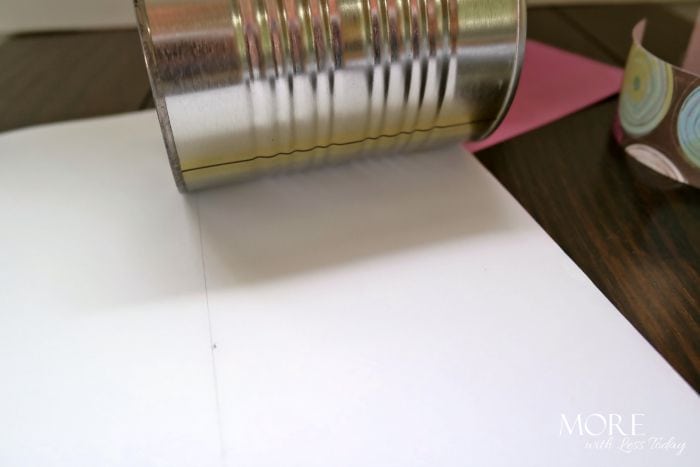 Cut the scrapbook paper to fit the can and attach the paper with hot glue.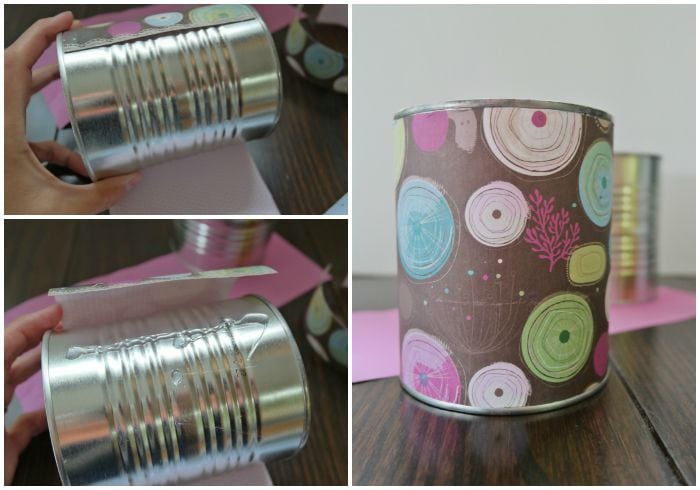 Sit the container in our kitchen to remind us to keep collecting labels.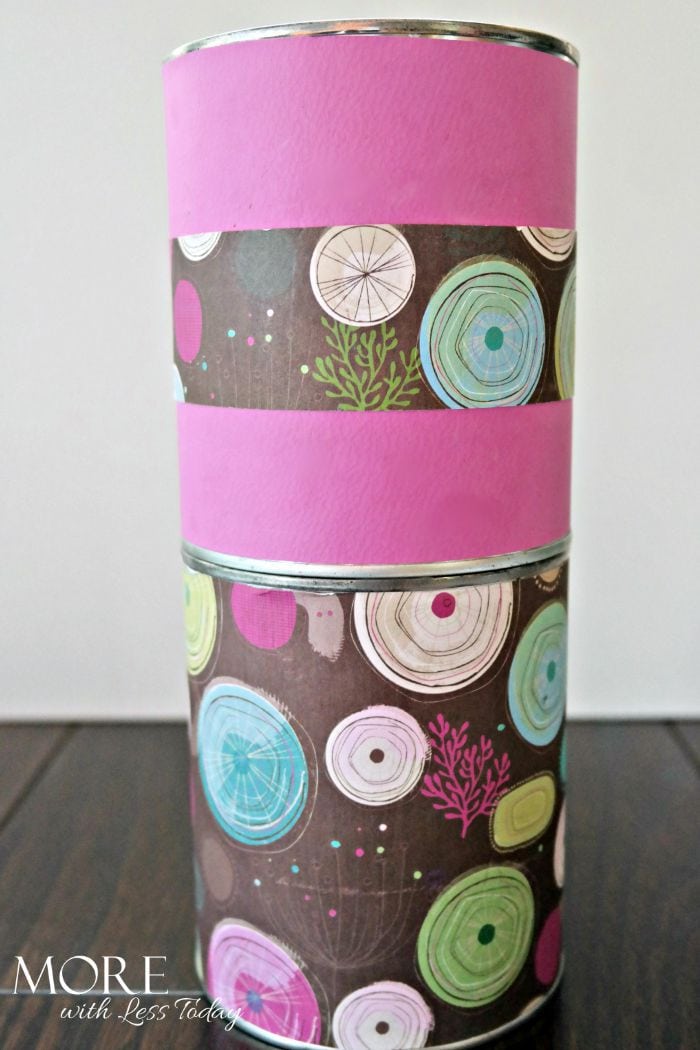 Visit the Campbell's Labels For Education website where you can see all of the participating products and the method of redemption, either peel off labels or collect UPC codes or Beverage/Sauce Caps. The website will show you exactly what is needed.
Some popular products you may be buying now are BIC® highlighters, permanent markers, roller pens and more. In addition to many Campbell's soup products, you can collect labels from Pace® Salsas, Pepperidge Farm® products, V8® products and more.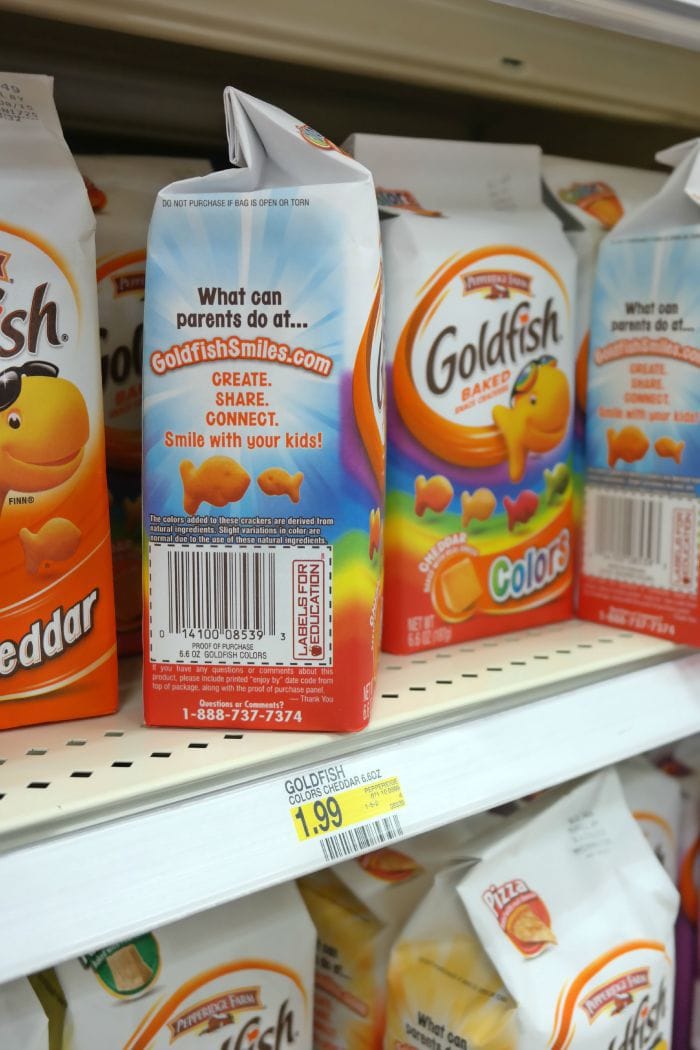 Easy Ways to Support Our Schools and Make Education a Priority at Home – Tips from the Teacher:
I went straight to the source and interviewed Ms. Felix, a 3rd/4th grade teacher and asked her what tips she would like to share with us.
"Attendance is key. Even if you can't make it to a play, game, award event or special activity, ask a family member or friend if they would attend to support your child. Having a loved one be there on their big day is very important to children and can mean the difference between trying their hardest to achieve their education goals and giving up trying their best.
Stay informed. Make it a priority to stay in the loop when it comes to your child's academic calendar. Attend any events or PTA meetings that you can take part in so your child feels like you genuinely care about how they're doing in school and about the activities they're involved in.
Express interest in the subjects your child is learning on a day to day basis. Doing this will help communicate to your child that learning is important.
If you have a talent or hobby that might be interesting to the students, let the teacher know. You might be asked to participate in a career day or assembly. Parent volunteers are part of the support system that we count on for fundraising, chaperoning activities and helping out with special events."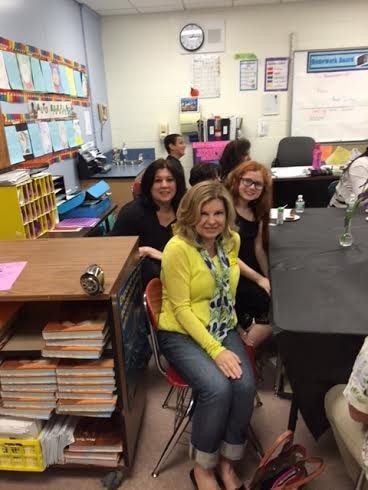 Recently my niece took part in a Poetry Day in her 5th grade class and although my sister and her husband could not get the time off from work, I attended and took some pictures and a video for mom and dad to enjoy later.
Grand Stand for Schools $1 Million Giveaway – 100 Schools Win $10,000
Clip and Give UPS's and Beverage/Sauce Caps to your Coordinator for a chance to win or enter below :
Good luck! (English): http://cbi.as/gvy6n
Buena Suerte! (Spanish): http://cbi.as/m0cv
Be sure to check out more participant products at http://www.labelsforeducation.com/Earn-Points/Participating-Products. I'd love to hear your favorite!