Best Mother's Day Gifts on Amazon
Mother's Day is coming fast. Check out some of our favorite Mother's Day gifts you can order with fast shipping. Double-check the delivery times to avoid disappointment.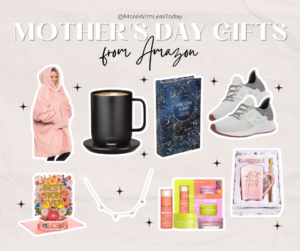 We found great Mother's Day gifts for every price point and for all of the special women that deserve to be honored. As an Amazon Associate, I earn from qualifying purchases.