We've been enjoying playing board games again. It is great for bonding and for a few laughs! Board games are a great revealer of personalities, don't you agree? I was looking for more best selling board games for the family to play and thought I would share the most popular board games according to Amazon shoppers.
Here are some fun ways to play together with best selling board games and card games. Does your family have a favorite board game? These board games also make great gifts to send to a loved one who you can't be with right now.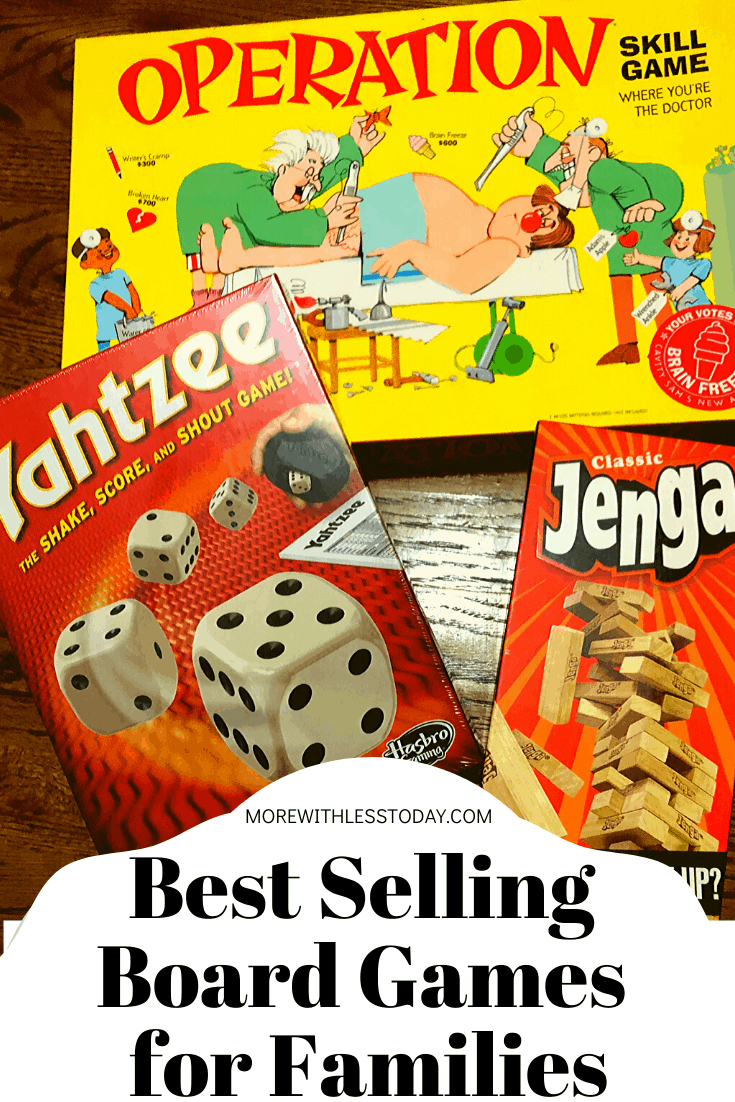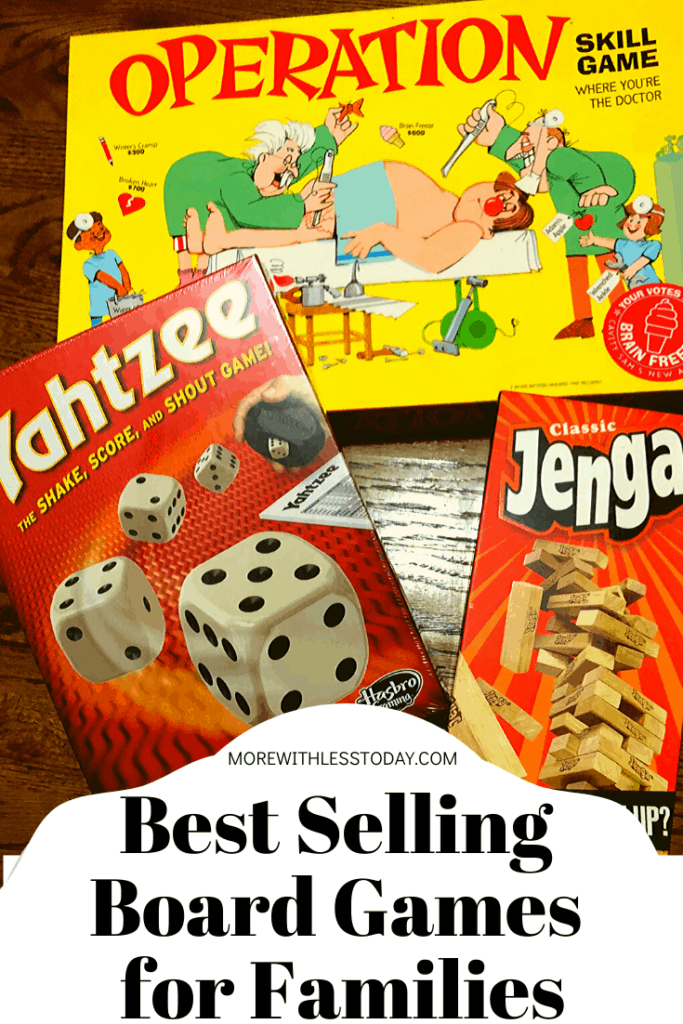 All of these were available on Amazon at the time of posting. As an Amazon Associate, I earn from qualifying purchases.
Best Selling Board Games
Did you know that this card game has more than 9 million copies sold? It has been breaking records in kid's games and adult games. This popular game takes 5 minutes to learn, 15 minutes to play, and is meant for 2-5 players (ages 7+). The Exploding Kittens Card Game includes 56 cards, and instructions.
This dice-rolling battle game is great family fun. Yahtzee includes 5 dice and shaker and 100 scorecards.
Spot It is an award-winning game of visual perception for the whole family. There are five challenging ways to play for hours of frenzied fun for 2 to 8 players. The game develops focus, visual perception skills, speech-language skills, and fine motor skills. Spot It includes 55 cards and illustrated rules in a durable travel-size tin. Brands may vary as well as color and packaging.
This hand-eye coordination game includes 24 game rods, a wooden base, 4 frame rods, colored die, and a wooden connector. It is an award-winning balancing game for families; designed for 1 to 4 players. It helps children develop hand-eye coordination, cognitive skills, and interpersonal skills. It is recommended for ages 8 and up.
This game takes me back to my childhood! Players get to be "the doctor" and make Cavity Sam better or get the buzzer. Easy-grab ailment pieces and large openings help make gameplay fun for kids 6 and up. It develops skill and coordination.
Who committed the murder in the mansion? This classic game introduces a new character, Dr. Orchid as one of the suspects.
Do you remember playing Candy Land when you were a kid? Introduce new generations to this sweet kid's board game. It's a race to the castle where you encounter surprises and challenges as you move your gingerbread pawn around the path. It is designed for kids ages 3 and up and can be enjoyed by little ones who have not learned to read yet. Candy Land includes a game board, 4 pawns, a card deck, and instructions.
This classic beginner game is perfect for preschoolers ages 3 and up. This is another game the little ones can enjoy even if they have not learned to read yet Kids can practice their numbers as they spin the spinner and try to get their pawn to the top without slip-sliding down! It is designed for 2-4 players.
This twist on the classic UNO game includes special Emoji rule cards that require players to make and hold hilarious Emoji expressions! The first player or team to 500 wins.​ When you're down to one card, don't forget to yell "UNO"!​ For 2 to 10 players, ages 7 and older.
Enjoy some screen-free playtime together! Do you have any other classic family board games to play or other ways to have fun as a family?
PIN for Later: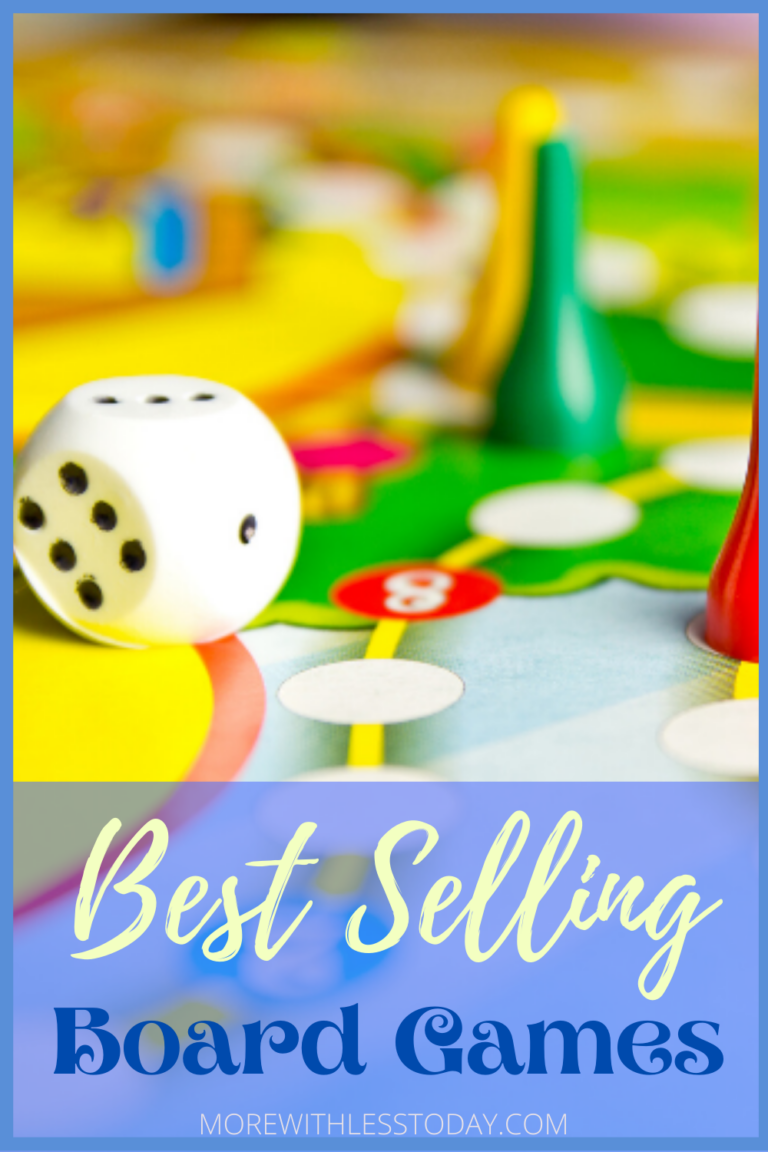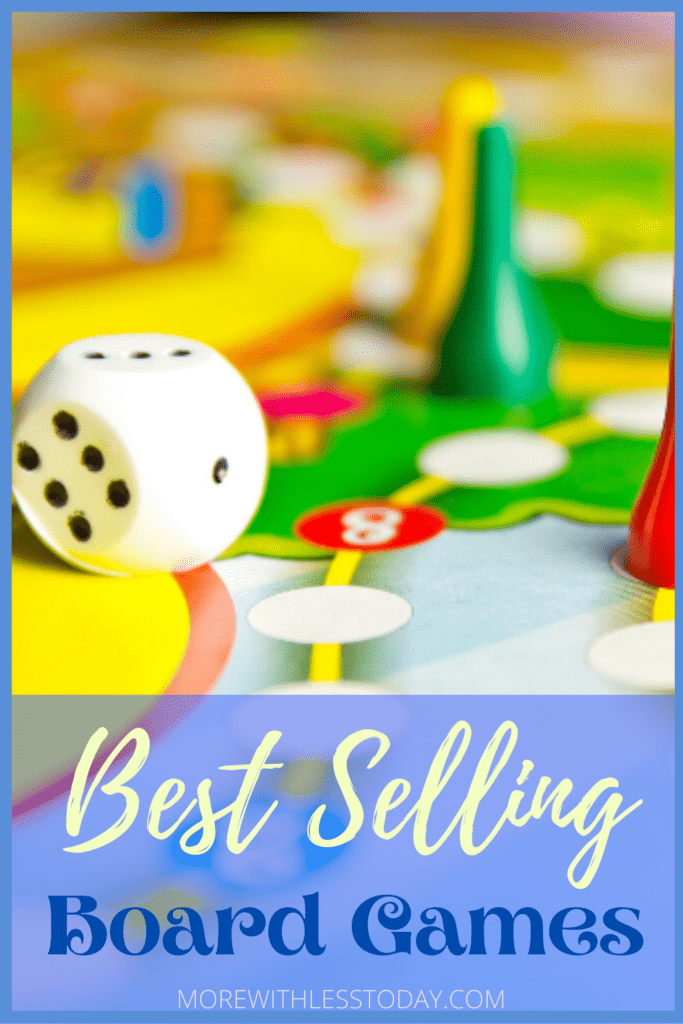 We Think You Will Also Enjoy:
Jigsaw Puzzles to Pass the Time
Upcycling Ideas – Repurpose Common Household Items
Recycle, Donate or Sell Your Old Gadgets
How to Start an Emergency Fund – Even When Money is Tight
What to Keep in Your Car for Emergencies
Free and Discounted Options for Take Out Food Delivery