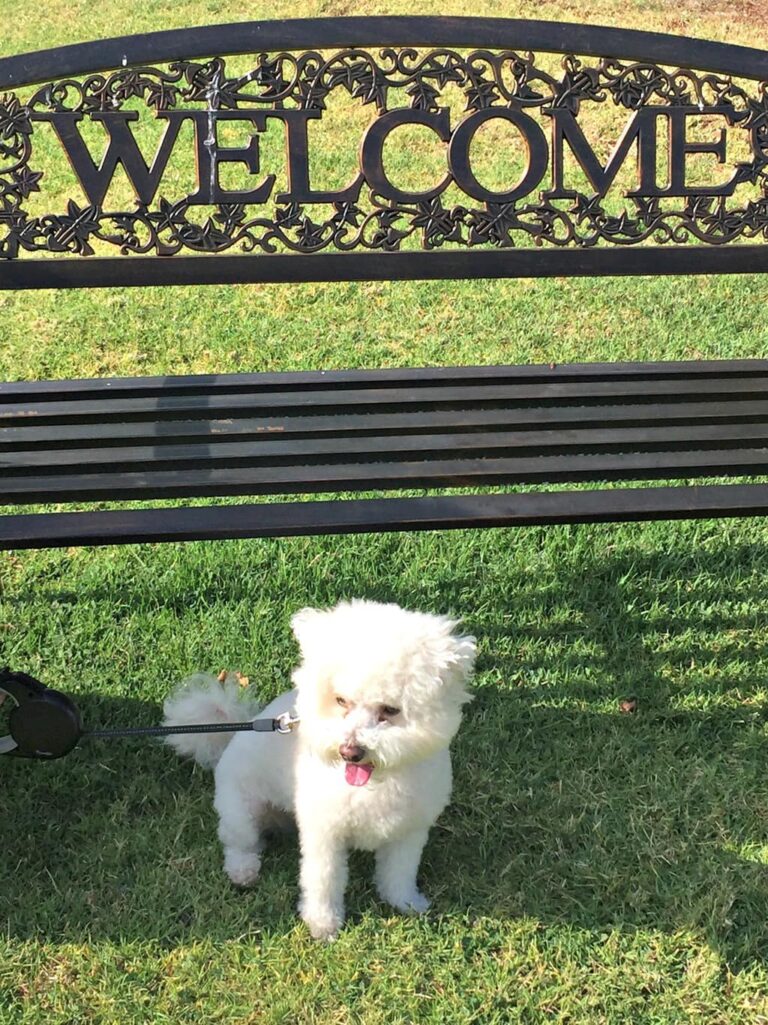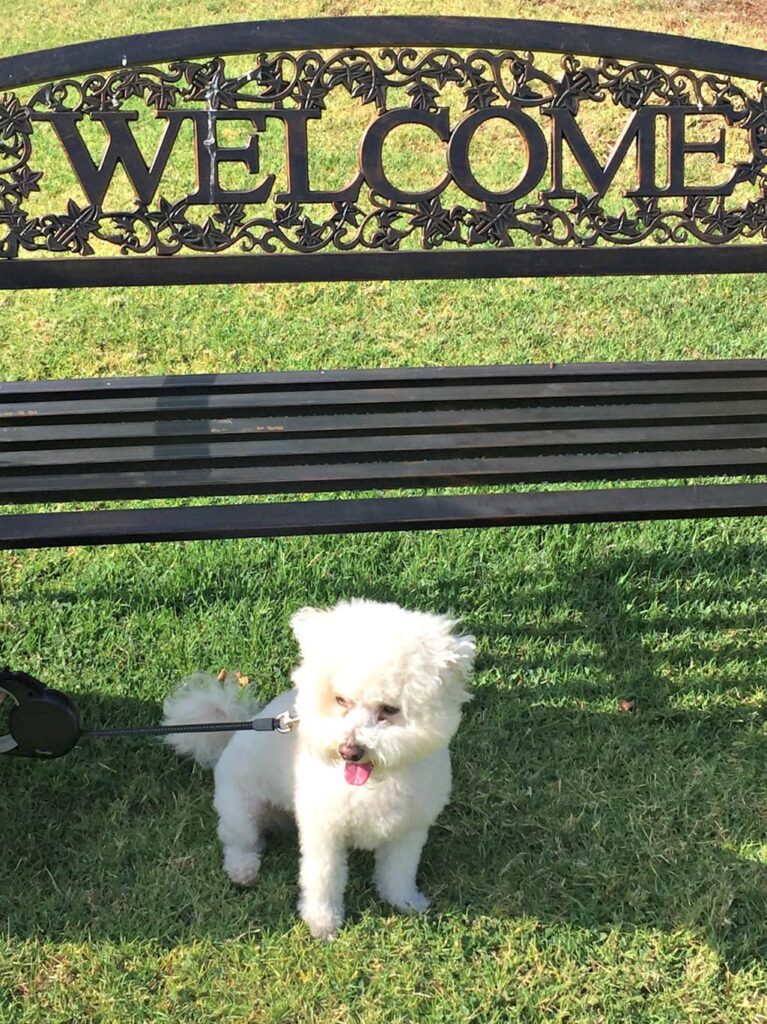 If you are a pet parent like me, we are always on the lookout for best-selling pet product picks to make life better
This is a photo of my sweet rescue dog Buddy. He brings so much love and laughter to our home and he is very spoiled! He definitely makes our life better.
The savvy editors from The Today Show have shared some of their favorite pet products we can buy online from Amazon.com. Prices and availability were accurate at the time of posting but please double-check as we all know they can change quickly.
You will find best selling pet products dog, cats, rabbits, and even guinea pigs!
With the PetPeek fence window, animal lovers can help satisfy pets' curiosity without sacrificing safety. With a 4 1/2-star rating, the window is "easy to install and looks cool."
On-the-go hydration is a lot easier with Doggie Drinklets portable water bowls. Amazon reviewers say the compact, reusable bowls, which fold flat, are "easy to carry, easy to set up" and "the most portable drinking solution for our dog that we've ever used."
Rocco & Roxie Professional Strength Stain & Odor Eliminator
Rocco & Roxie Professional Strength Stain & Odor Eliminator comes with a pretty high price tag, but according to reviewers, it's worth every penny. As one person explained, "You could probably buy four or five bottles of Febreze for the cost of this stuff… but, four or five bottles of Febreze isn't going to work nearly as well as this stuff."
Keep the kitty litter in the litter box instead of all over your floor with the Modcat Litter Box Kit.
Greenies Pill Pockets Chicken Flavor Treats for Dogs
For the most part, dogs will eat anything — that includes trash, Barbie dolls and cat poop. Unfortunately, the one things most dogs won't eat is medication they might need. Enter Greenies Pill Pockets.
Amazon is not only a great place for dogs and cats, you can also find amazing products for all kinds of small pets. The MidWest Guinea Habitat is the site's best-selling small animal cage.
Make waking up to your dog licking your face a little more pleasant with Petrodex enzymatic toothpaste.
Reviews from rabbit and chinchilla owners say Peter's Woven Grass Play Ball is a hit with their pets.
Amazon's best-selling cat water fountain, the Catit Flower Fountain, is more than just a cute design. Three water flow settings are sure to please even the pickiest feline.
Providence Engraving Aluminum Pet ID Tags for Cat and Dog
Available in two sizes, seven shapes, and nine colors, the Providence engraving aluminum pet ID tags for cats and dogs are sure to fit any pet's personality.
Bayer Seresto Flea and Tick Collar for Dogs
Bayer Seresto flea and tick collar is the best-selling dog's flea collar on Amazon.
Interpet Limited Superpet Chinchilla Lava Ledge
While specifically listed as a product for chinchillas, the Interpet Limited Superpet Chinchilla Lava Ledge is also great for pet rats.
2-in-1 Pet Glove: Grooming Tool + Furniture Pet Hair Remover Mitt
The 2-in-1 pet glove grooming tool and furniture pet hair remover mitt does double duty removing loose hair from your pet and your furniture. Reviewers call it the "perfect grooming glove" and a "gold medal shredder".