This is a sponsored post for Savings.com. All opinions about Blue Bunny Sweet Freedom® Ice Cream are my own.
Nothing says summertime like ice cream. Growing up, we always had ice cream at home when the weather got warm and the nights got longer and it is still one of my favorite desserts. It brings me back to my childhood and sweet memories of catching fireflies and playing tag outside.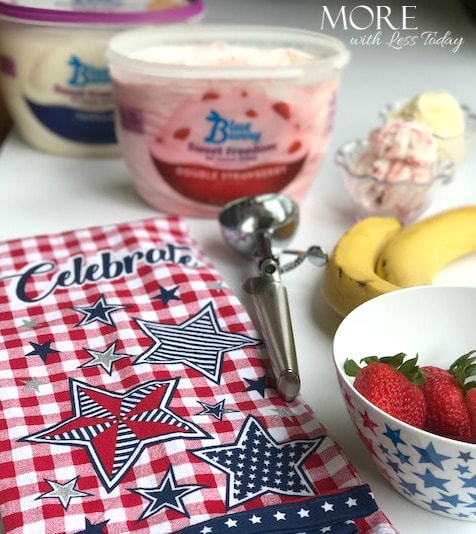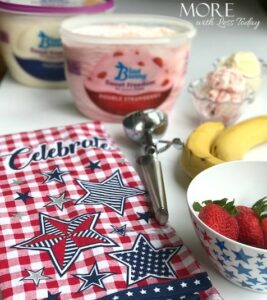 If you love ice cream like I do but are trying to cut down on sugar, I have delicious news to share. Blue Bunny Sweet Freedom® Ice Cream, sold at Walmart, has no sugar added and you won't even miss it. Yes, it's lower in sugar but it's high in flavor.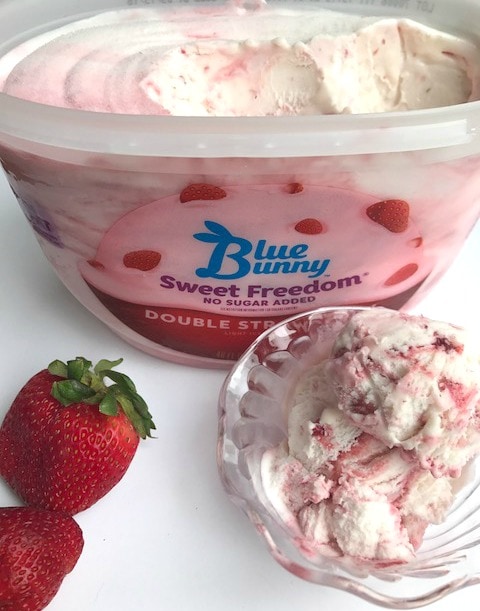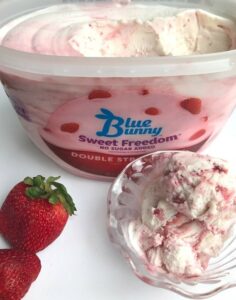 When enjoying ice cream at home, you can set out a toppings bar and let everyone customize their own creation. I like to keep it simple and just add some fresh fruit.
There are plenty of dessert options loaded with fat and sugar, we all know that. What I'm looking for are lighter versions that are just as satisfying. That's a "win-win!"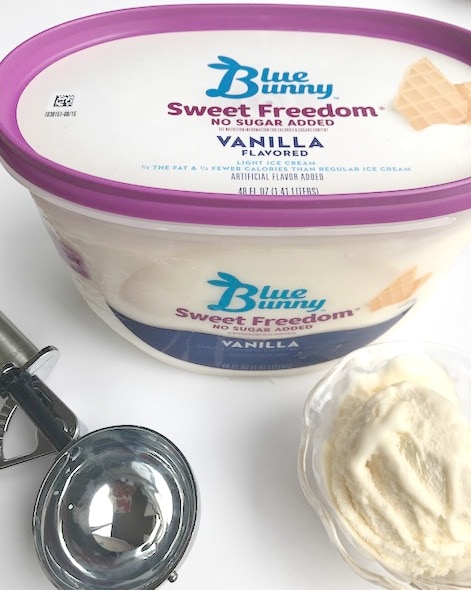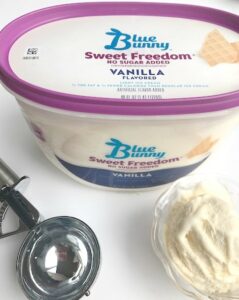 I'm always watching what I eat and trying to make the best choices. To me, a diet should be a way of life that you can live with forever. It doesn't mean not eating the foods we enjoy. Sometimes it means eating less of them or finding a lighter version. I don't want to feel like I am missing out the way I do when I've tried to follow restrictive eating plans.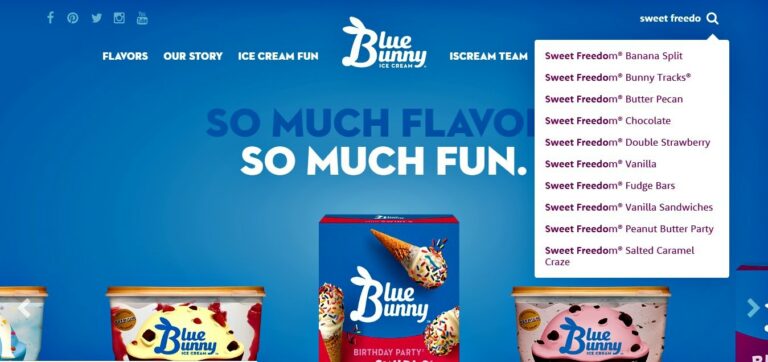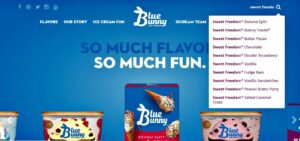 I love the Vanilla and the Double Strawberry and I'm looking forward to delving into the Chocolate choices soon! Which ones would you try first?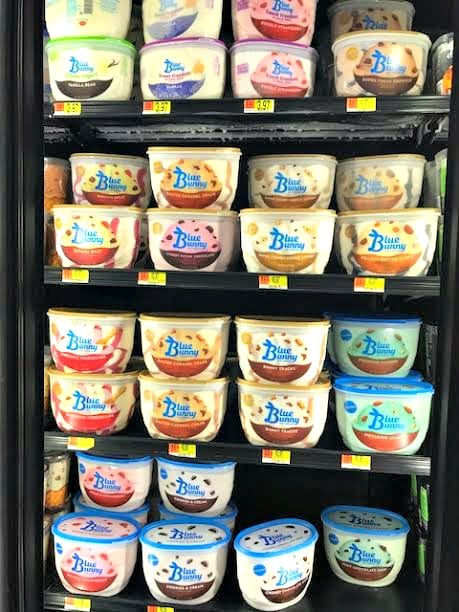 Yes, it is hard to choose. Here is a picture from the freezer section at Walmart. YUM! You can learn more about Sweet Freedom and the available flavors here.
Check your Valpak envelope and you can get an additional $1.00 off Blue Bunny Sweet Freedom coupon. (not available in CA or LA). Both coupons are redeemable at your local Walmart.
Save $1.00 on any one (1) Blue Bunny® Sweet Freedom® 46/48oz Ice Cream Carton

Both the Valpak coupon and the printable coupon above are redeemable at your local Walmart. Enjoy one the best of summertime with no deprivation at all!