This post is sponsored by Virbac® SENTINEL® SPECTRUM® and the BlogPaws® Pet Influencer Network™. I am being compensated to help create awareness about protection against common parasites found in dogs but we only share information we feel is relevant to our readers. More information about SENTINEL SPECTRUM. Virbac is not responsible for the content of this article.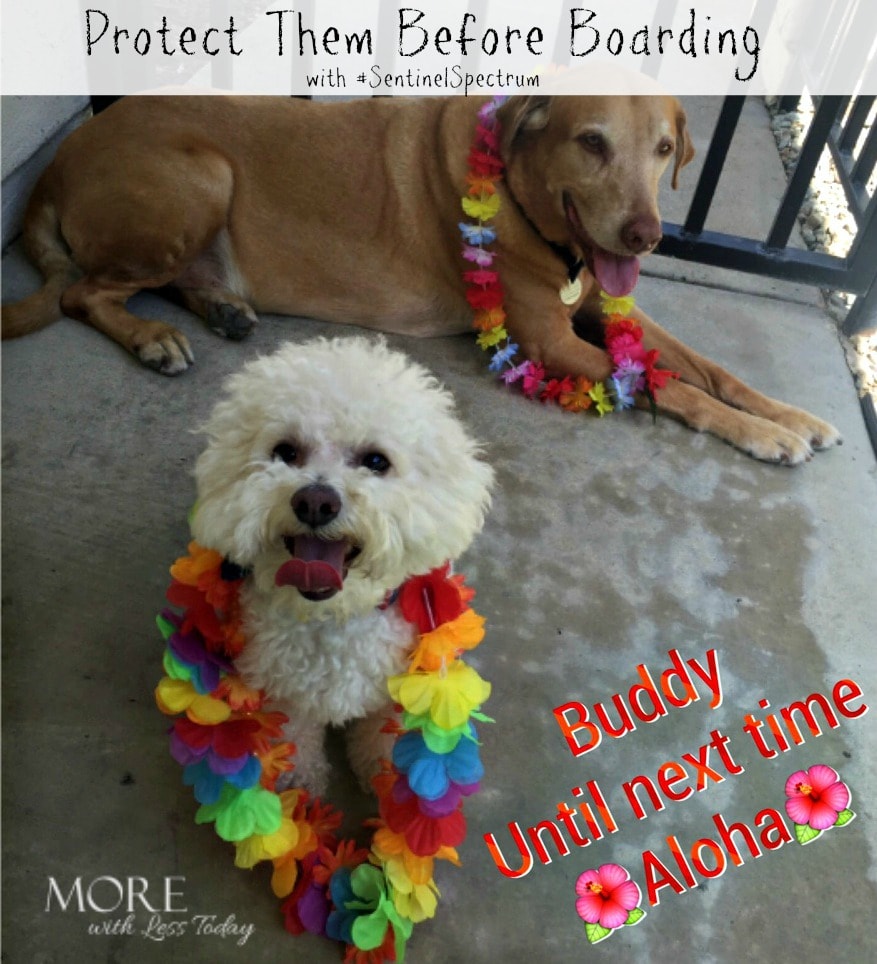 Last week my husband and I took a road trip to beautiful Carmel by the Sea in Northern California. We are empty nesters now and we are finding ways to connect and enjoy this new season of live without the kids. We left our beloved Buddy, (our baby), with a new dog sitter and we were as apprehensive as brand new parents.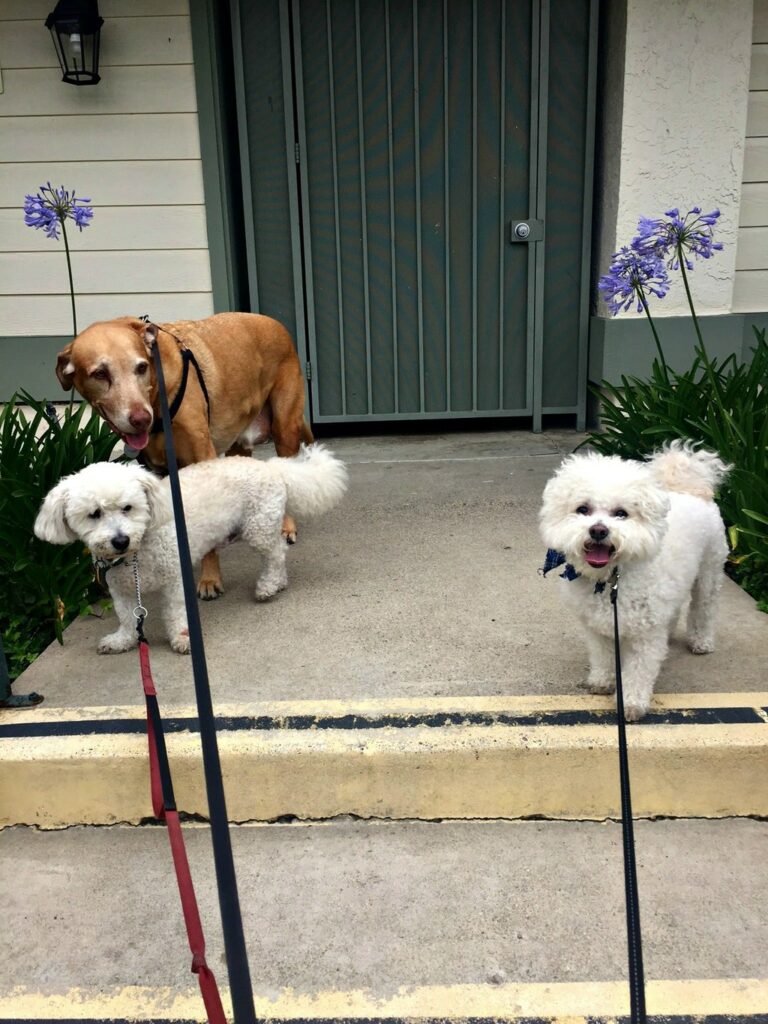 We were also nervous about having Buddy in close quarters with other dogs while were away. He is not used to interacting with other dogs except for some dog hellos and sniffs on our daily walks here in our neighborhood.
For the last few months, Buddy has been on a monthly dose of Sentinel® Spectrum® . It's a beef and bacon flavored chew that he eagerly gobbles up. You can read about when we got started here and more about what we have learned about protection here.
We would have been very worried about Buddy getting fleas, tapeworms or other parasites from the other dogs at the dog sitter's house had he not been protected.
According to a recent survey, 79% of the respondents said that they provide their dog flea prevention all year long whereas 20% said that they only provide flea prevention during the spring and summer months. You never know whether or not other dogs you come in contact with are up to date with their flea treatments. All you can do is make sure your dogs are protected. If you have ever had a flea infestation in your home, then you know what a nightmare that is and how difficult it is to get rid of them.
Fleas are amazingly hardy pests that can survive the most challenging conditions. You will find them in upholstered furniture, in carpets and even inside cars. Find more information here.
Even worse, the fleas that you can see only make up a small portion of the population, while the fleas you can't see are able to survive in a home for up to 1 year before ever finding a host. Female fleas can produce 40 to 50 eggs per day. Under normal conditions, most adult fleas generally survive 2-3 months. http://www.capcvet.org/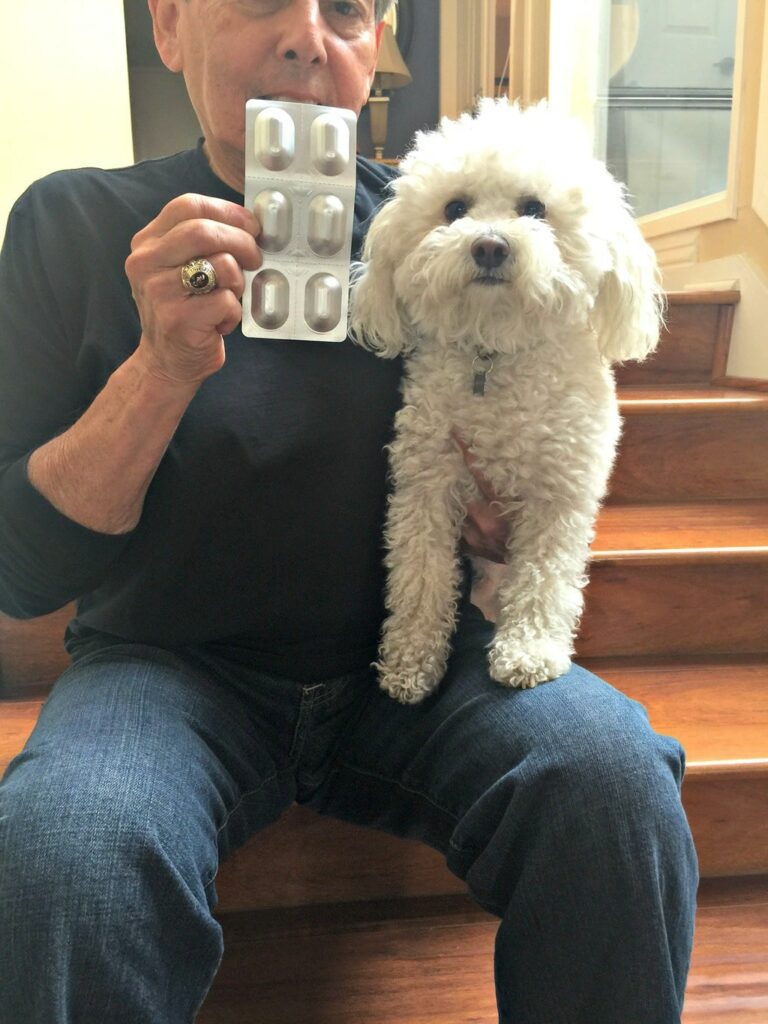 Lufenuron, a unique ingredient found in SENTINEL Brand Products, prevents fleas from developing into adults. Is not light sensitive. Because Sentinel Spectrum delivers protection via a chew it cannot be washed off and is evenly distributed throughout the pet's system.
Dogs can contract tapeworm from ingesting fleas when they groom themselves, from ingesting fleas after getting a flea bite or from ingesting a dead animal. Tapeworm infections are usually diagnosed by finding segments which appear as small white worms. The small white worms can appear on the rear end of your dog, in your dog's feces, or where your dog lives and sleeps.
If you are boarding your dog this summer, protect them first with Sentinel® Spectrum®. A once a month dose of will:
Prevent heartworm infections. Nearly 300,000 dogs in the U.S. contract heartworms each year from infected mosquitoes, causing lack of energy, weight loss, and breathing problems. If left untreated, then heartworm disease can cause heart and lung damage and even death.

Kill adult tapeworm, whipworm, hookworm and roundworm. These intestinal worms invade your dog's digestive system and can cause serious health problems. I learned that hookworms and roundworms can be transmitted to people. And parasites aren't just gross, they can give dangerous diseases to your dog. Learn more about parasites here.

Stop flea eggs and maggot-like flea larvae from hatching and developing into adults thereby controlling the flea population.
Virbac® Sentinel® Spectrum® is available in 4 different sizes and can be used safely for dogs six weeks of age or older.
You can purchase Sentinel® Spectrum® through most veterinarians, in 6 or 12 month supplies, or ask your vet to write you an RX and then buy it at one of the popular websites where pet medicines are sold.
The cost for a 6 month supply is very reasonable, especially when you consider the alternatives. Sentinel® is offering a rebate to make it even more affordable.
Tips from my vet for giving your dog the dose:
Be consistent and take it every 30 days. I am going to enter it on my calendar and give it to him on the same day each month. Or you can sign up for a free email or text reminder.
Give your dog a small meal before giving the monthly dose.
Prevention is less expensive and safer too. Ask your veterinarian if SENTINEL® SPECTRUM® is right for your dog.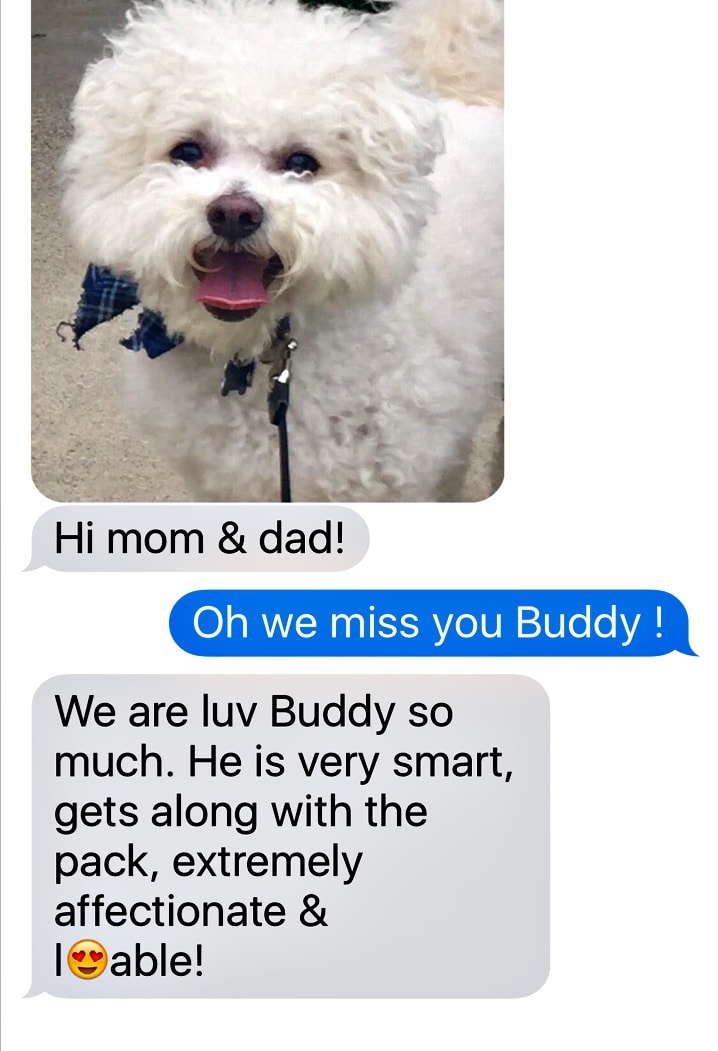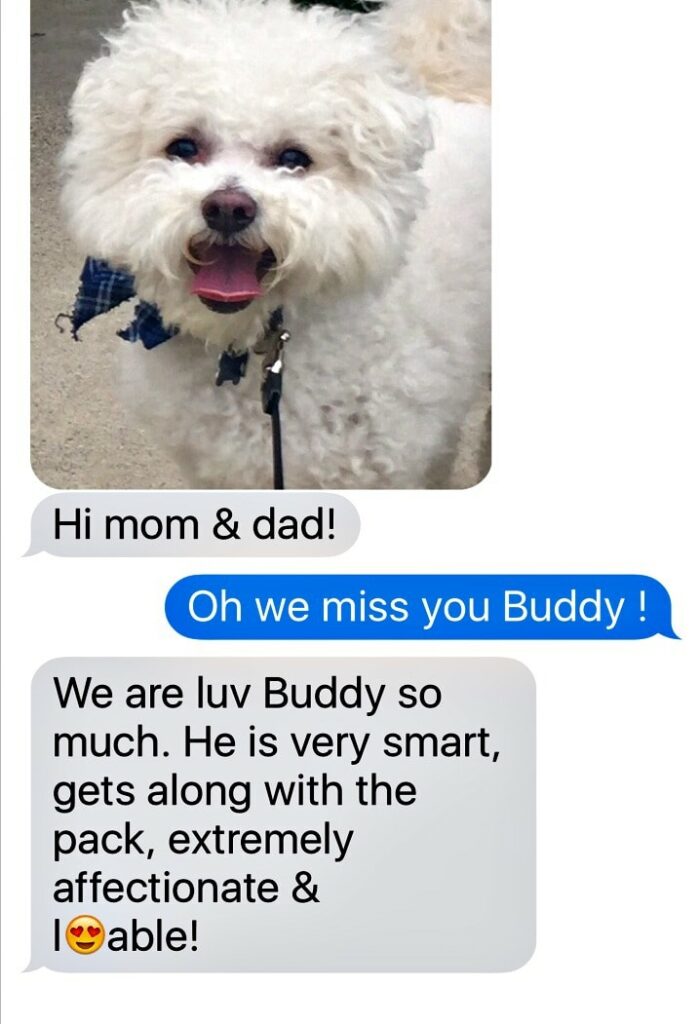 Our new dog sitter was amazing. We got photos, videos and texts keeping us up to date on our little Buddy. He was a good boy and got a good report, making us exceedingly proud parents.
This is a sponsored conversation written by me on behalf of Virbac® SENTINEL® SPECTRUM®. The opinions and text are all mine.
[kkstarratings force="false" valign="bottom" align="left"]