Discover how to find your inner joy! Boost your spirits with these 10 easy tips that don't cost a dime.
Think you have to spend a ton of money to do something that makes you happy? Sure there are lots of things out there (like a day at the spa) that would raise your mood, but there are also ways that you can decrease stress and feel happier – for free.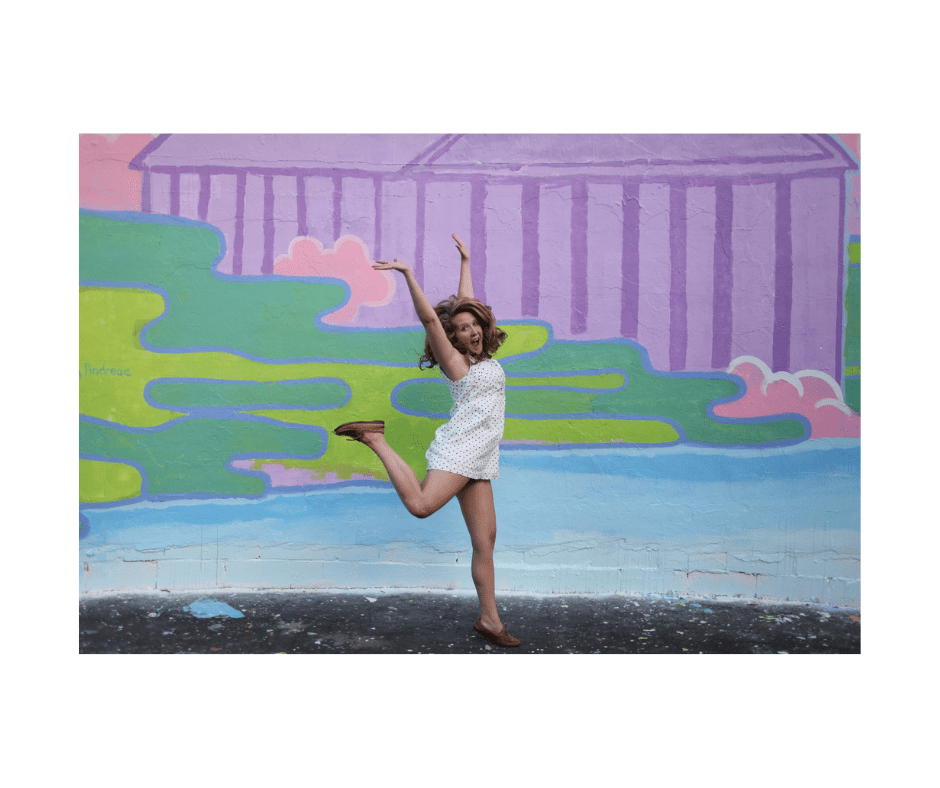 10 Easy Ways To Boost Your Spirits
Keep this guide somewhere handy – pin it to your self-care Pinterest board – because it is packed with some clever ways to feel happier without spending any money.
#1 Volunteer
Giving back is almost selfish because it feels so good to us when we do it. Find an organization that means something to you. Volunteering at the pet shelter could be a huge mood-booster as you pet dogs and get tons of love in return from them.
Another way to look at this idea is to go somewhere you are needed. Pitching in and giving back will mean so much to the volunteers that do this every day.
#2 Deep Breathing/Stretching
Another way to feel happier is to decrease your body's stress. Our bodies hold onto stress physically, within our muscles, and it can cause all sorts of bad health effects.
Do some yoga and practice deep breathing. Let go of what you can't control and teach your body to relax. This one act will help you find renewed mental clarity and the ability to laugh easier.
#3 Cleaning/Organizing
Additionally, cleaning and organizing have been tied to reduced mental stress and increased moods.
Start with a drawer and then move to your closets. Throw or give away as much as you can. Just clearing out the things you don't need (and don't want) will give you relief and so much joy!
Read how the pros on The Home Edit get organized!
#4 Get Moving
Science proves that exercise makes people happy. There are so many ways to get up and get moving – and all of them are free.
Find a free dance cardio video on YouTube and just start moving around. Turn on your favorite music and dance like crazy. If you enjoy nature, go for a walk.
However you do it, get your heart rate up and you'll feel better.
#5 Random Acts of Kindness
Another way to boost your spirits is to go out and do some random acts of kindness. Here are a few free ideas for random acts of kindness:
Bake some cookies and take them to a local hospital for the nurses.
Leave unused coupons on the shelf at the store
Babysit a friend's kids free of charge
Offer to put away a cart at the grocery store for someone
Write your partner a love note
Leave encouraging notes for people randomly in the store for them to find.
#6 Surprise Someone
Call a relative that you haven't spoken with in a long time or send an encouraging text message to an old friend. Pick some flowers, put them in a vase, and drop them off on a neighbors porch.
Surprising someone you know with encouragement and love will boost your spirits and make you smile too!
#7 Just Say No
Setting healthy boundaries is another way to take care of yourself and make yourself feel happier.
It's kind of opposite what I said earlier about volunteering your time, but this is different. Say no to things that drain you and don't refill your spirit with joy. It's better to agree to do things that make you happy than to do things that only take energy away from you.
Take inventory and admit to yourself – is your social media use negatively affecting your moods? Put your phone away for a day and give yourself time for a mental reset. It's ok to put yourself first.
#8 Go Outside
Just getting out in the sunshine and fresh air will lift your spirits. Double the good-feelings by doing something active outdoors.
Discover a new trail and go for a hike. Invite a friend or your partner to go for a walk with you around a historic part of town and just spend time together.
Being outside will fill your body with new energy.
#9 Write Some Letters
Who doesn't love getting letters? There are lots of free printable stationery papers online. Print one and write a happy little note.
If you want to just send something short (and save money on postage) print out a postcard on cardstock instead.
Are you artistic? Draw or sketch something for someone and send that to them in the mail. Making someone smile will make you feel happier too.
#10 Art
Finally, art rejuvenates your soul. If you need a pick-me-up, surround yourself with artistic inspiration.
What type of art do you enjoy most? If you love music, turn up your favorite albums. Do you enjoy beautiful or meaningful paintings? Make your own art or go visit a famous museum virtually.
Above all, find something artistic that focuses your emotions on peace, happiness, and positivity.
I asked my readers to send me more ideas and those include look at old photographs, learn how to meditate or breath deeply, listen to an inspirational or spiritual podcast, start listening to books on tape so you are not hearing your own voice talking all the time, turn off the news, dance around the house and pet an animal.
Final Thoughts
Everything on this list is completely free! Ask yourself what you enjoy the most. How can you surround yourself with more of that and less of what drains you? Make it a point to do as many of these things as you can. You'll notice an emotional difference.
You May Also Like
Kindness Matters – 25 Easy Ways to Show Kindness Today