This post is sponsored by Tyson Pet Products, Inc and all opinions are my own.
I've been spending a lot of time around the house lately. Although I've been missing my family and friends, I've had a faithful companion by my side, my rescue dog Buddy.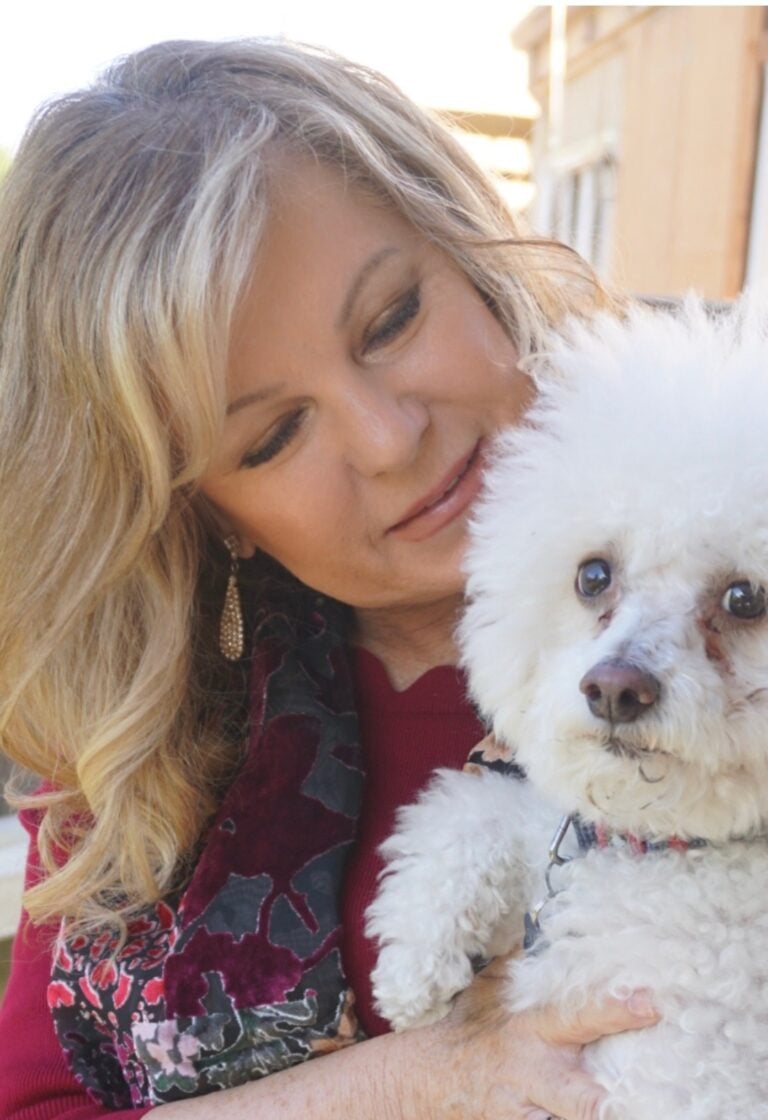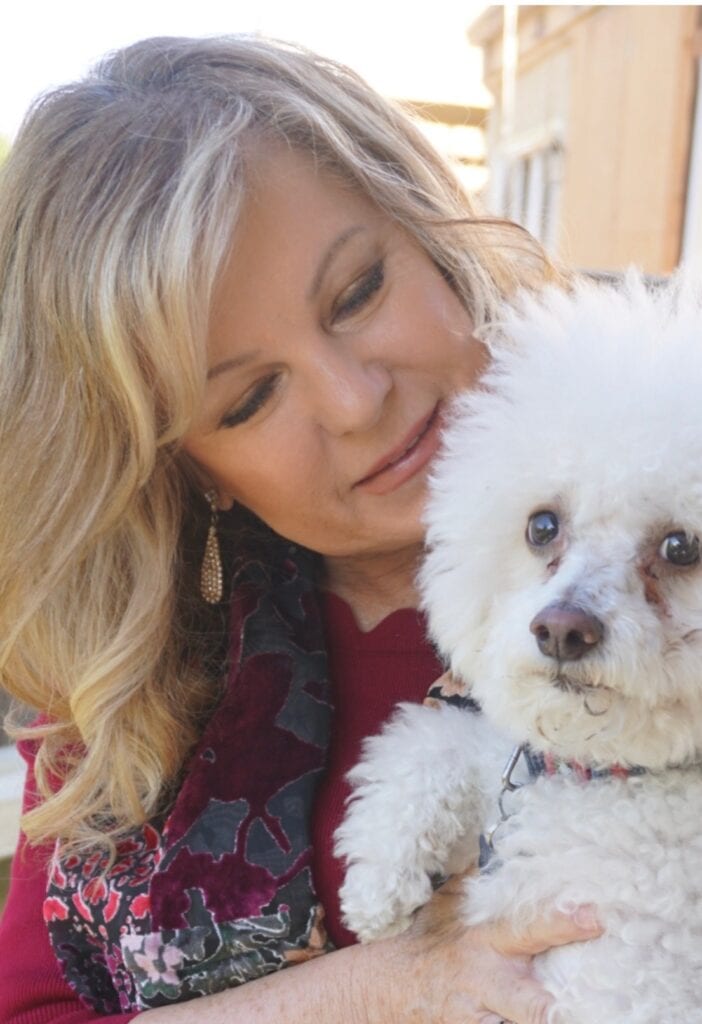 As many of my readers know I refer to Buddy as the dog who rescued me. He helps to give me that extra nudge I need to get through my day so I give him Nudges® Dog Treats as a thank you for all the support he gives me.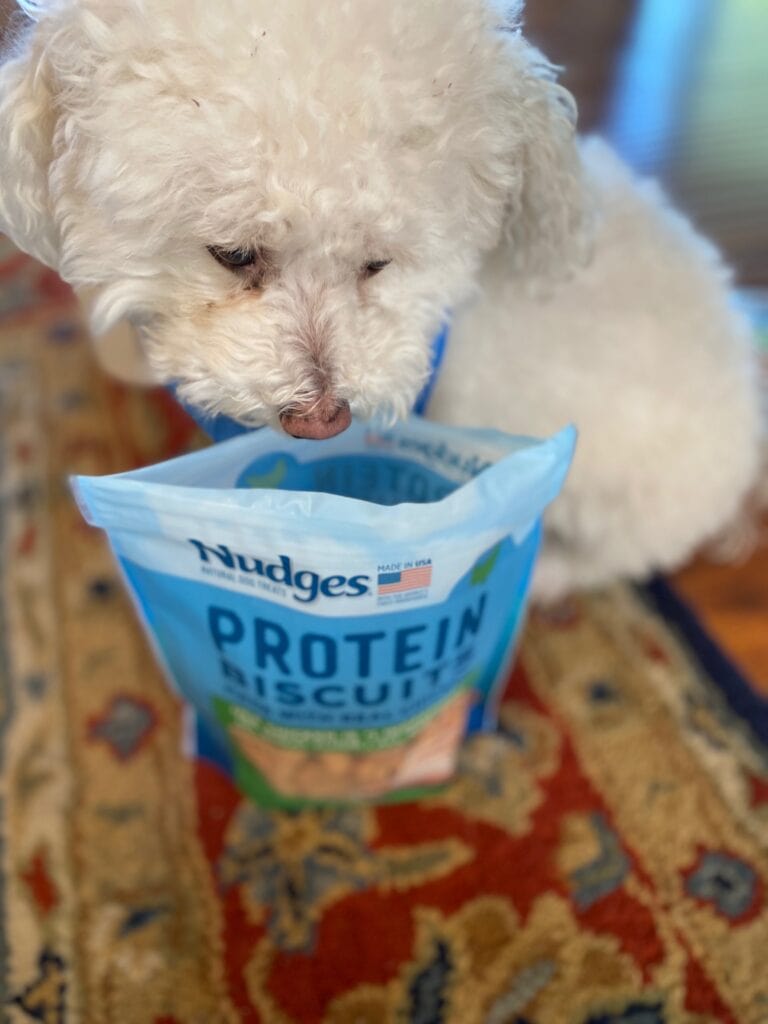 Nudges® Dog Treats are exciting new dog treats that are made with protein so your pup will be satisfied. You can find a variety of Nudges® Dog Treats, including Nudges® Jerky Chews and Nudges® Protein Biscuits, in the pet section at Walmart.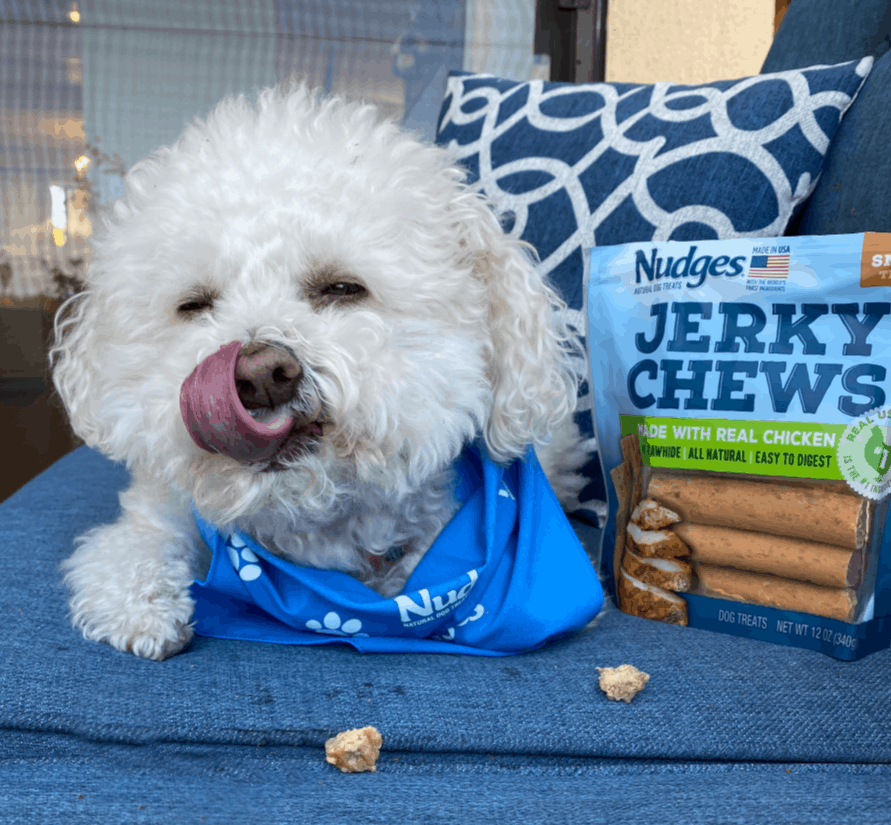 Buddy says that his favorites are the Nudges® Jerky Chews. They're a chicken chew wrapped in chicken jerky for a unique dual-texture that any dog will love. You and your dog will love that Nudges® Jerky Chews are all-natural, made with real USA chicken and don't contain rawhide or fillers. Buddy was begging me for more.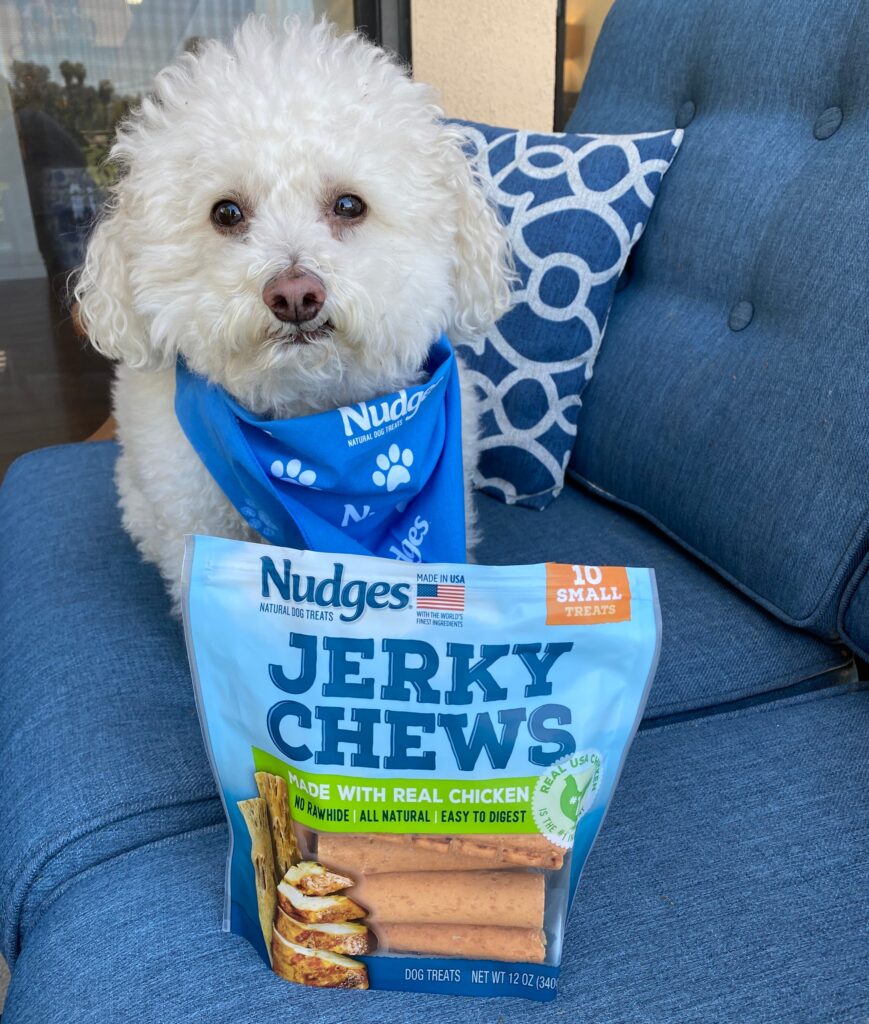 Although the Nudges® Jerky Chews are his favs, Buddy never turns down a Nudges® Protein Biscuit. The #1 ingredient in these crunchy biscuits is real USA protein. Nudges® Protein Biscuits are all-natural and don't contain wheat flour. They're the perfect treat for Buddy after our walks.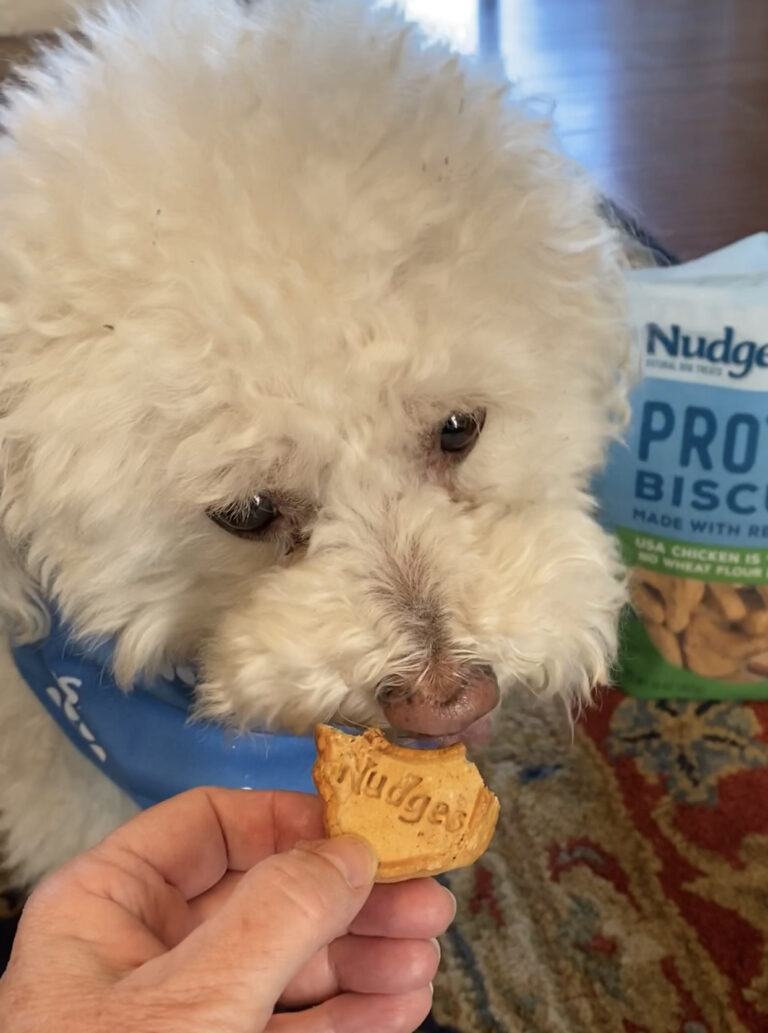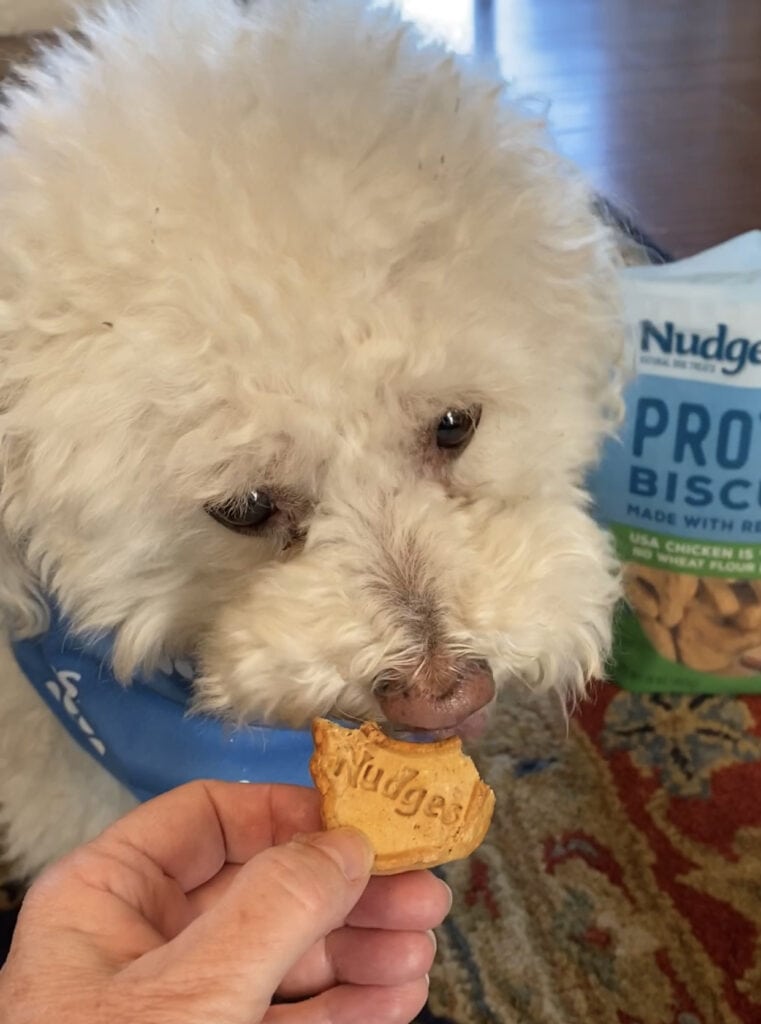 I can trust Nudges® Dog Treats to be a satisfying treat to let Buddy know how much I love him. The entire line of Nudges® Dog Treats is made with simple, natural ingredients and starts with real chicken or beef that's been sourced in the USA. Protein is the #1 ingredient in each variety. Nudges® Dog Treats have never been recalled because they are made with quality and care.
Look for the following varieties at Walmart:
While you're picking up a variety of dog treats for your faithful companion, don't forget about the rest of the pups in your life. Look how happy my grand-puppies were for their package of New Nudges® Jerky Chews.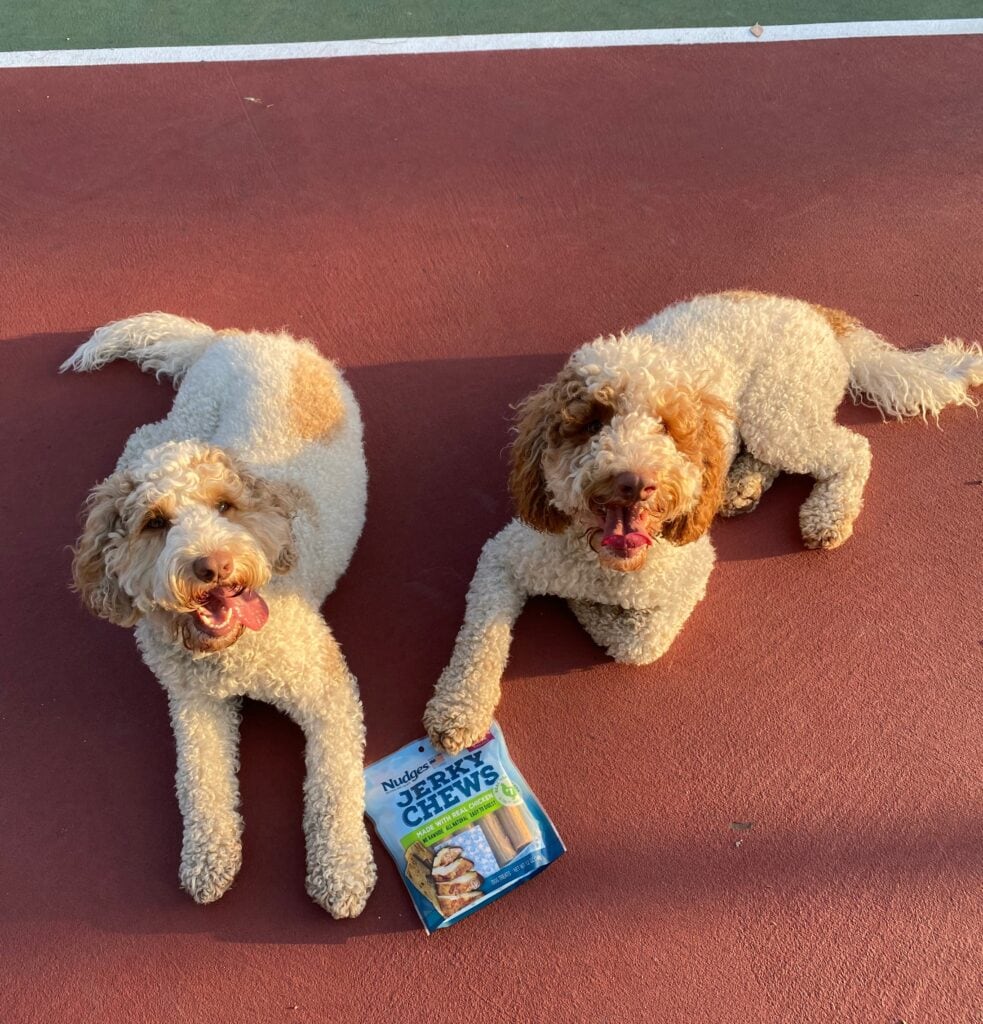 Our pets provide us with unconditional love and comfort. Treat them with what they love best with Nudges® Dog Treats from Walmart.