I was provided a 2015 Kia Optima SX to drive for my road trip to Santa Barbara, CA. As always, opinions are 100% mine.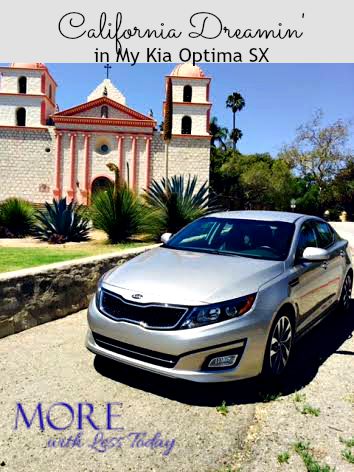 My husband and I have a lot to celebrate. We celebrated a milestone anniversary (30 years, wow!) and our youngest is a brand new teacher and is now gainfully employed. Isn't that great? Celebrating her college graduation was wonderful but when she signed her employment contract, we gave each other a giant high five and exhaled. We did it!
Right now, our teacher/daughter has the nicest car in the family. After driving her grandfather's old hand-me-down car during high school and college, we bought her a bright red Kia Soul for her graduation two years ago. It has been a terrific car for her and she loves it.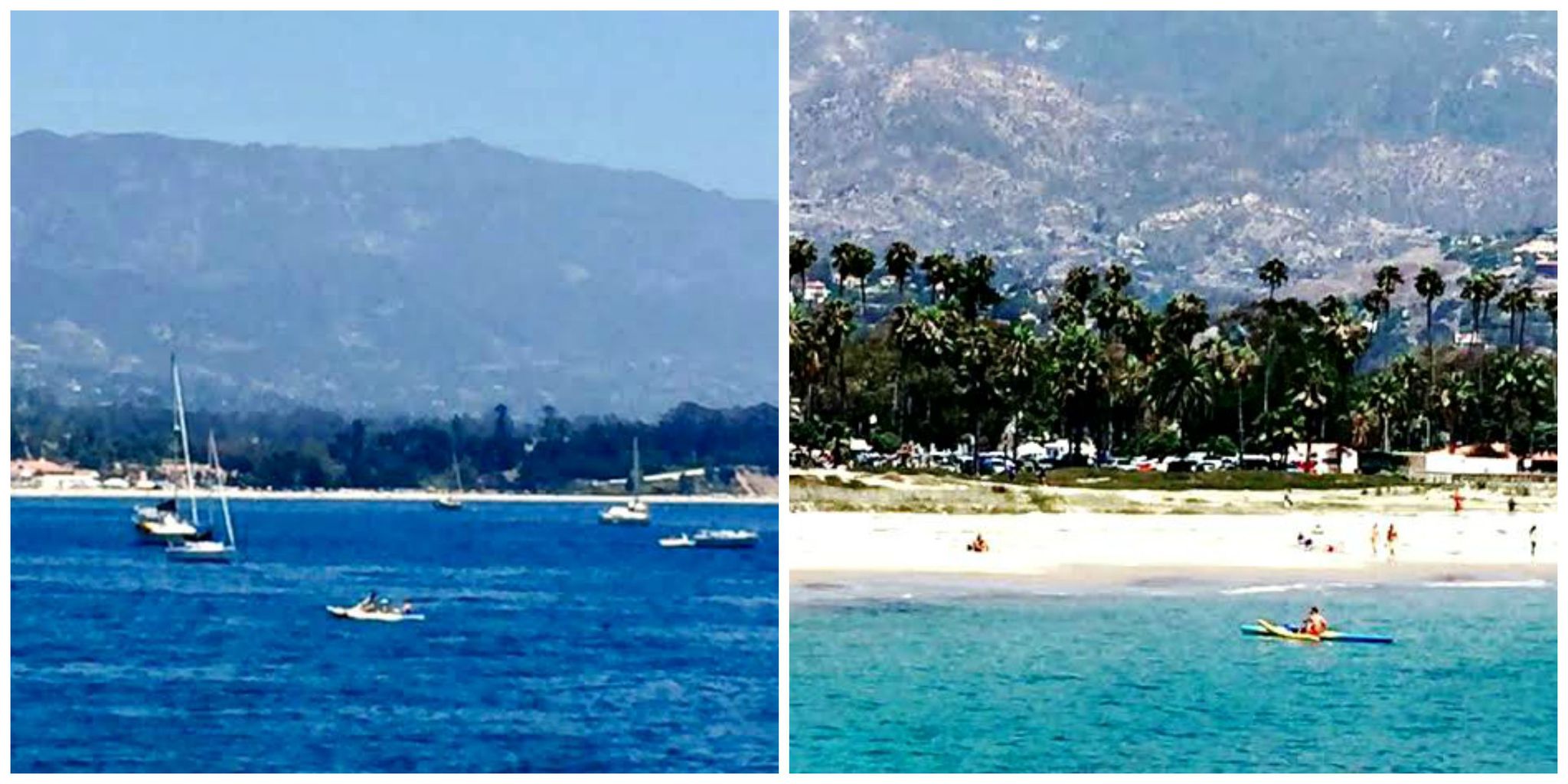 For our anniversary adventure, we took a Kia Optima SX on a road trip to one of our favorite cities, Santa Barbara, California. It's about a 3 hour drive from our home. When you are in Santa Barbara, you really feel like you are on vacation. The scenery and the climate are simply amazing. We just wanted to relax, read, see a few sites and enjoy some downtime together.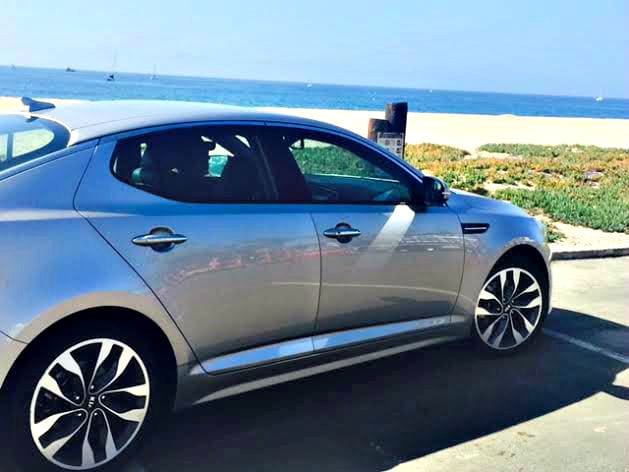 The fun began when we got the car keys. Seeing all the bells and whistles on this car made us feel like wide-eyed kids. Both my husband and I have cars that are over 10 years old so features like remote keyless entry with a push-button start, a trip computer, a back-up warning system and rear-camera, and a blind-spot detection system made us realize how old our cars are and that the Kia Optima is a state-of-the-art automobile.
I can only imagine how many crabby car rides we could have avoided over the years if we had dual-zone automatic temperature control like we enjoyed in the Kia Optima. He is always cold and I am always hot. We each got to control our own temperature, how wonderful!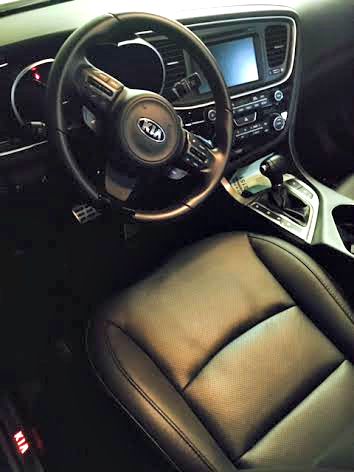 Before we left home, we sat in the driveway and got to know the UVO Infortainment System, the Infinity® Surround Sound audio system with 6 speakers, the voice-command navigation system with SiriusXM® traffic and learned to sync our phones using the BLUETOOTH® Wireless hands-free connectivity feature.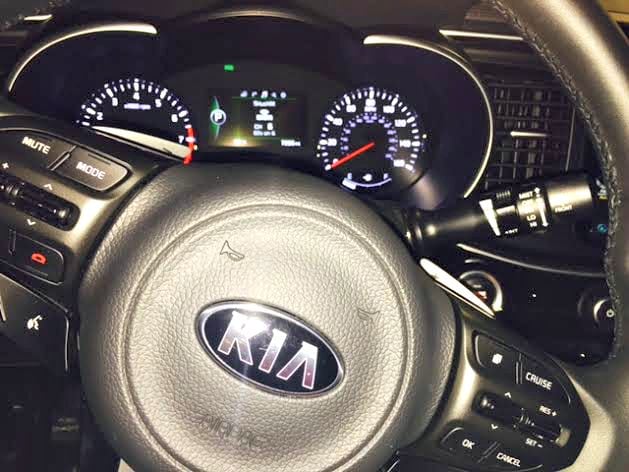 Then we were on our way!
The Kia Optima looks, feels and drives like a luxury car, but at a starting price of around $22,000, it's a great value. The Kia Optima SX model that we drove has some additional features and trim options which brings the price up from the base price plus there are several other models you can choose from.

While the rest of the country is enjoying lower gas prices, that is not the case here in southern California. Our gas is running about $3.45 a gallon. The Kia Optima SX has an impressive fuel economy of 27 MPG combined. We only needed to fuel up once and we did a lot of driving.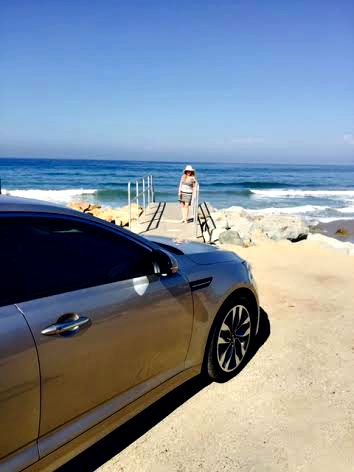 The 2015 Kia Optima sedan earned the highest five-star safety rating from the National Highway Traffic Safety Administration. It has air bags for the driver, passenger, rear head air bags, side air bags, 4-wheel ABS, 4-wheel disc brakes, electronic Stability control, traction control and more.
The car has good trunk space and legroom and the ride is extremely comfortable. If you are looking for a luxury sedan at a great price, take a look at the Kia Optima SX.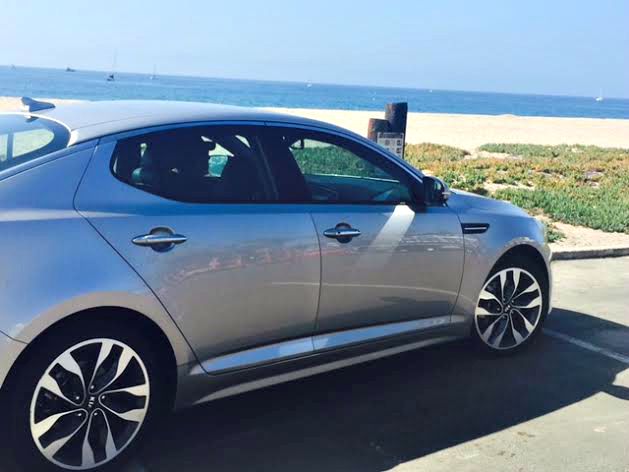 Follow along on social media with #DriveKia @Kia.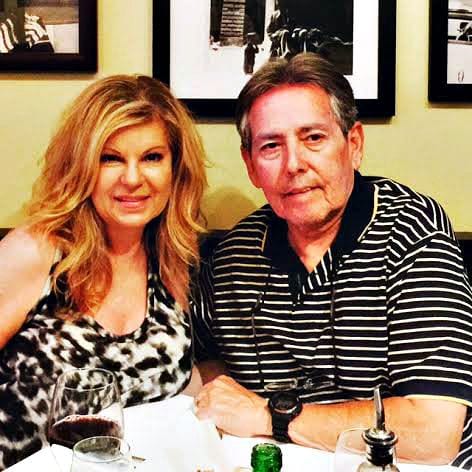 Happy Anniversary to us!