Brought to you by Dr Pepper® and Albertsons Companies.
Our favorite time of year is here! It's finally college football season. We love to have college football season parties on Saturdays. Tailgating, traditions, and touchdowns are a big part of what knits our family together. Last year, I learned the term" homegating" and that is what we do when we are not attending games in person. What is homegating? It is just like tailgating at the game but you enjoy the game with friends in the comfort of your home.
Here in Southern California, we can watch games from the early morning starting with the college football games being played on the east coast, until late at night with games being played here in the west.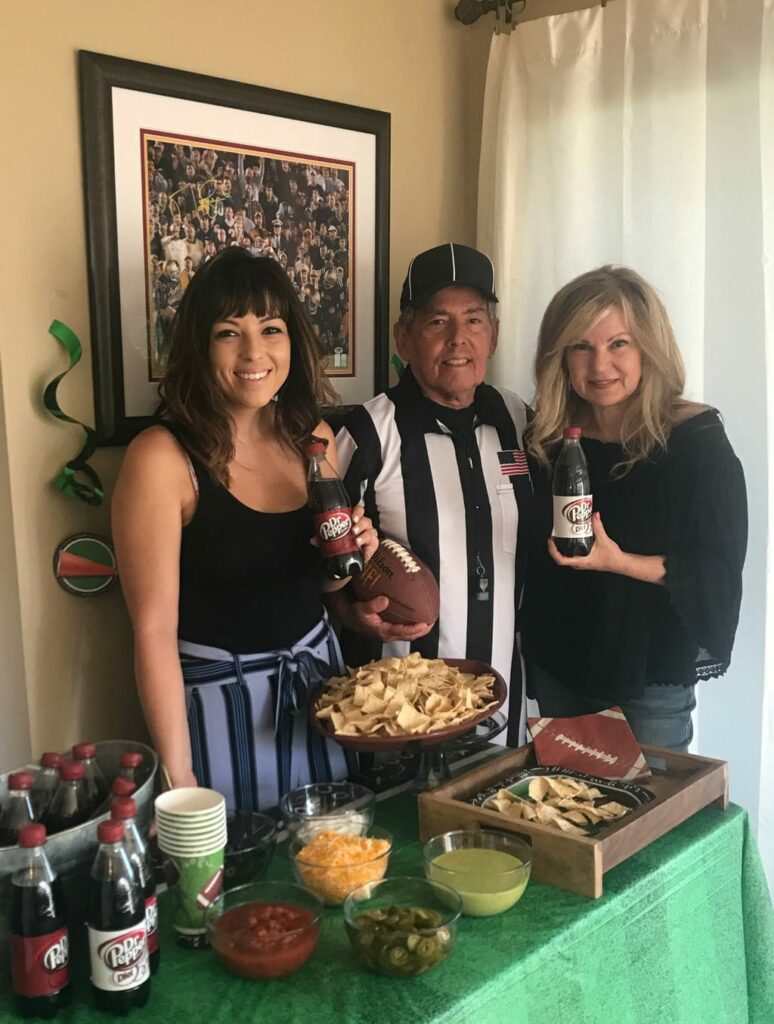 We even have our own referee in case we get a bit too rowdy! My husband is a football referee on the weekends because well, we love football that much!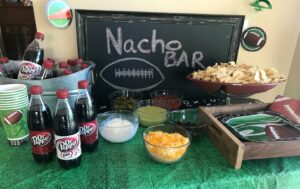 On any given Saturday, we have friends and family drop by to hang out and watch college football with us. We do our pre-game prep at Albertsons and keep it simple with a nacho bar and everyone's favorite, refreshing bottles of Dr Pepper® in both diet and regular flavors.
A nacho bar is a fun idea for game day. Simply set out all the ingredients and let everyone choose what they want on their nachos. It is an easy "serve yourself," style of food bar for a party or event. The pre-party prep is easy and is an inexpensive way to entertain a crowd.
Today, I set out sour cream, shredded Mexican cheese, jalapenos, olives, a red salsa, and guacamole for our nacho bar. You could also keep chili warm in a crock pot or refried beans to serve with the nachos.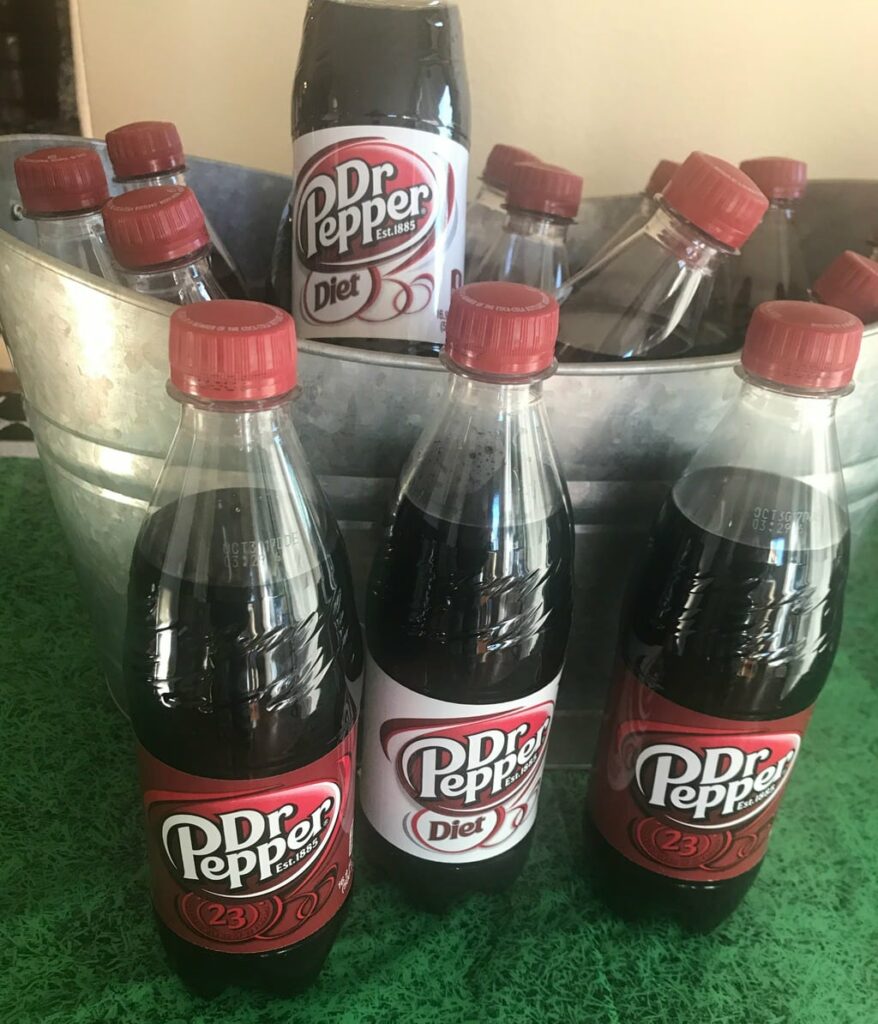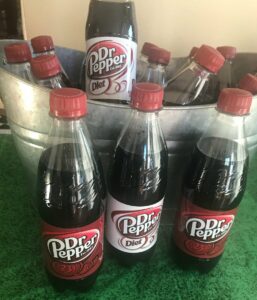 If you are also a fan of Dr Pepper then check out this easy offer you can use now to get some new fan gear or put it under the tree for the college football fan on your gift list!