This post is sponsored by Cottonelle, but my love for their fresh care flushable cleansing cloths is all my own!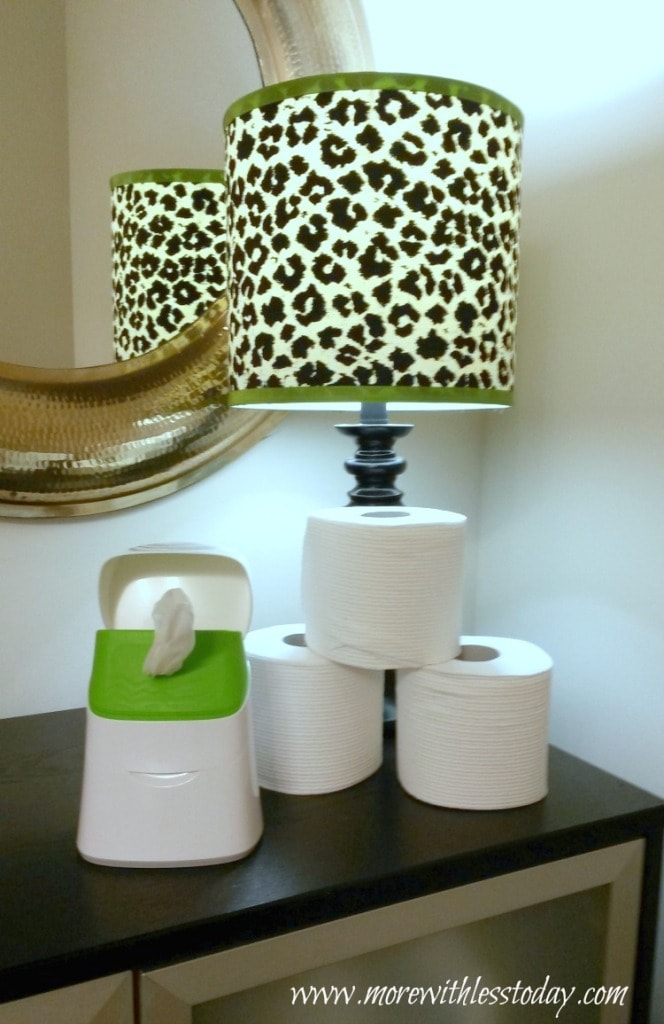 Cotonelle Coupon: A Better Way to Go!
Recently I was asked to try and review Cottonelle Flushable Cleansing Cloths and Cottonelle Clean Care toilet paper. I have a coupon for you to try them too. I think you will really like this wet + dry cleansing combination, it really is a better way to go. Let's be honest, without getting graphic, there are times when you need this combo close by in the bathroom.
I'd never thought about it before but I read an article a while back about using wet cleansing cloths in the bathroom and the author compared it to using moist baby wipes when changing diapers on babies and little ones. It was like a light bulb went off! It is so true. You'd never dream of cleaning up a baby's bottom with a dry piece of toilet paper, right? Baby just wouldn't be clean enough yet somewhere along the way, we began thinking big kids and adults didn't need the same type of clean.
The upright dispenser for the flushable cleansing cloths is well designed for a nice look in the bathroom. These flushable wipes are safe and are intended for bathroom use only, not for the face or hands.
Once you try them, you will want to have them on hand all the time. You may want to take them with you when visiting restrooms with less than ideal conditions. I know you know what I am talking about! Instead of trying to wrestle with some flimsy squares of toilet paper, bring your own Cottonelle® Fresh Care Flushable Cleansing Cloths and stay clean, dry, and sanitary.

Cottonelle Fresh Care Flushable Cleansing Cloths: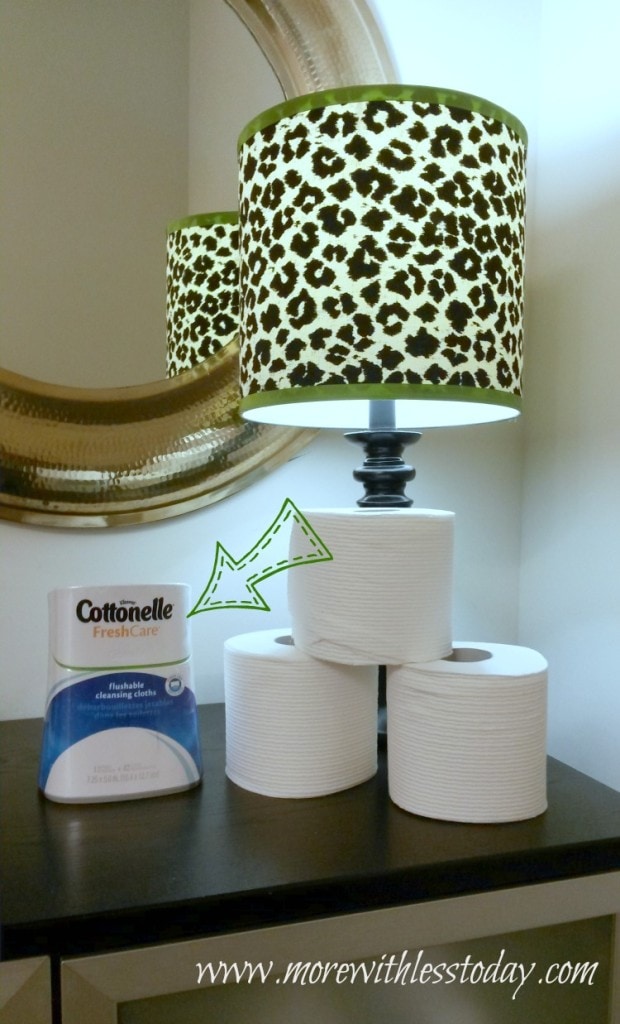 The Cottonelle® Fresh Care Flushable Cleansing Cloths feature SafeFlush Technology, so they not only offer you a confident clean but also start to break down immediately after flushing.
Product Details:
– Flushable
– Break up after flushing
– Sewer- and septic-safe
– Alcohol-free
– OneTouch dispensing tub
– Great for the entire family
Folders vs Bunchers
Have you noticed that men and women use toilet paper differently? Typically men are folders and women are bunchers. With kids and sometimes the elderly, you may be familiar with lightning- fast swipers.
With Cottenelle Clean Care Toilet Paper, you will have all the bases covered. This is a toilet paper for the entire family. It really does leave you cleaner and fresher. It is soft and thick and you will use less of it.

Don't wait until company is coming to break out the good toilet paper! Your entire family will thank you when you make the switch to Cottonelle Clean Care Toilet Paper.
Don't forget your $1.50 off Cottonelle coupon. Download it now. It is fast, free and safe to download.
Ah, life's simple pleasures…

Download your $1.50 coupon now
#LetsTalkBums