Read on to discover how to create an art wall like a decorator….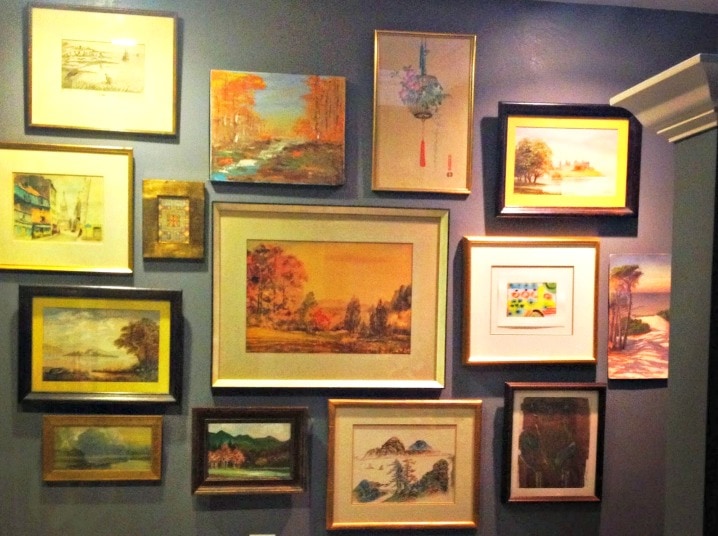 I have always loved the art walls that I see on Pinterest. My decorator/friend Mindy Laven put together an art wall for one of her clients and shows us how to create an art wall with a few easy tips.
Here is the empty wall, before she got started…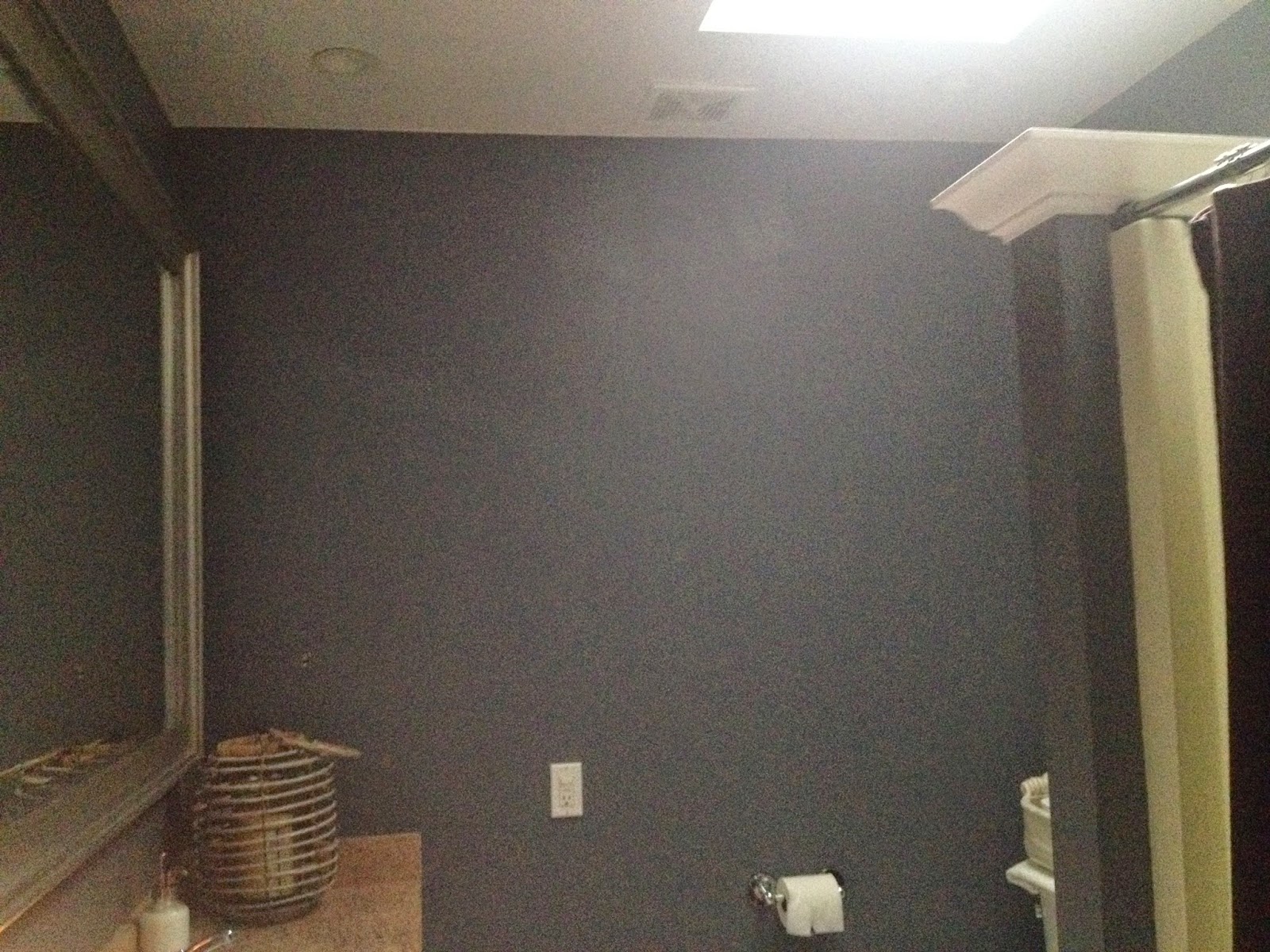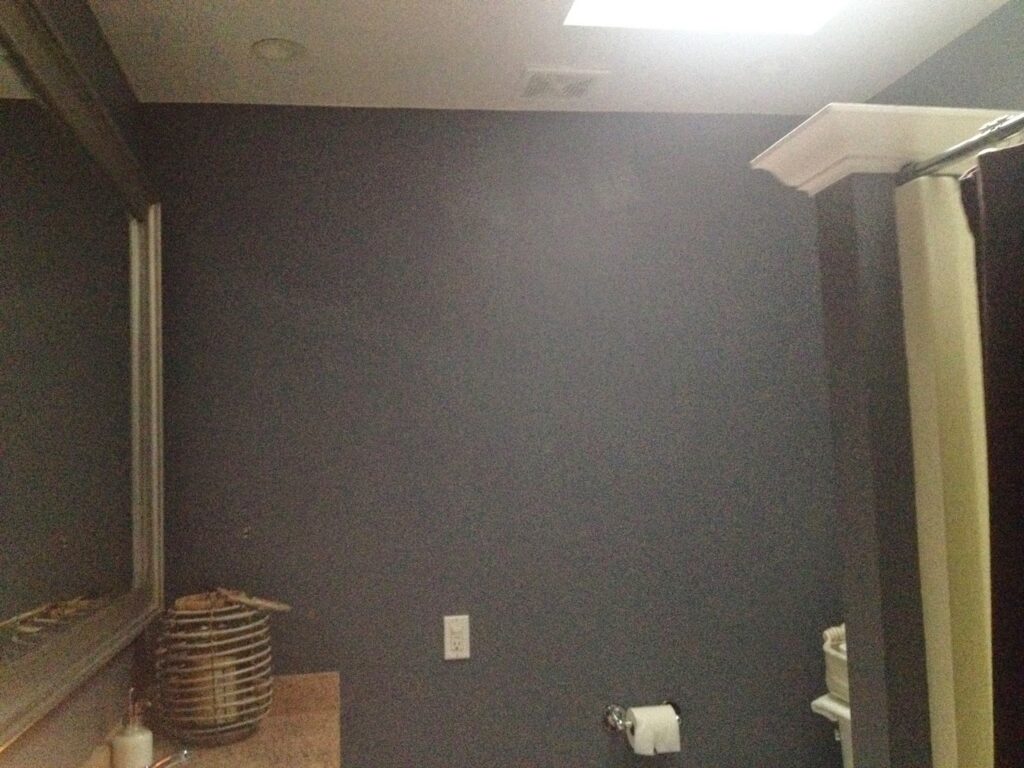 She arranged the pictures on the floor first….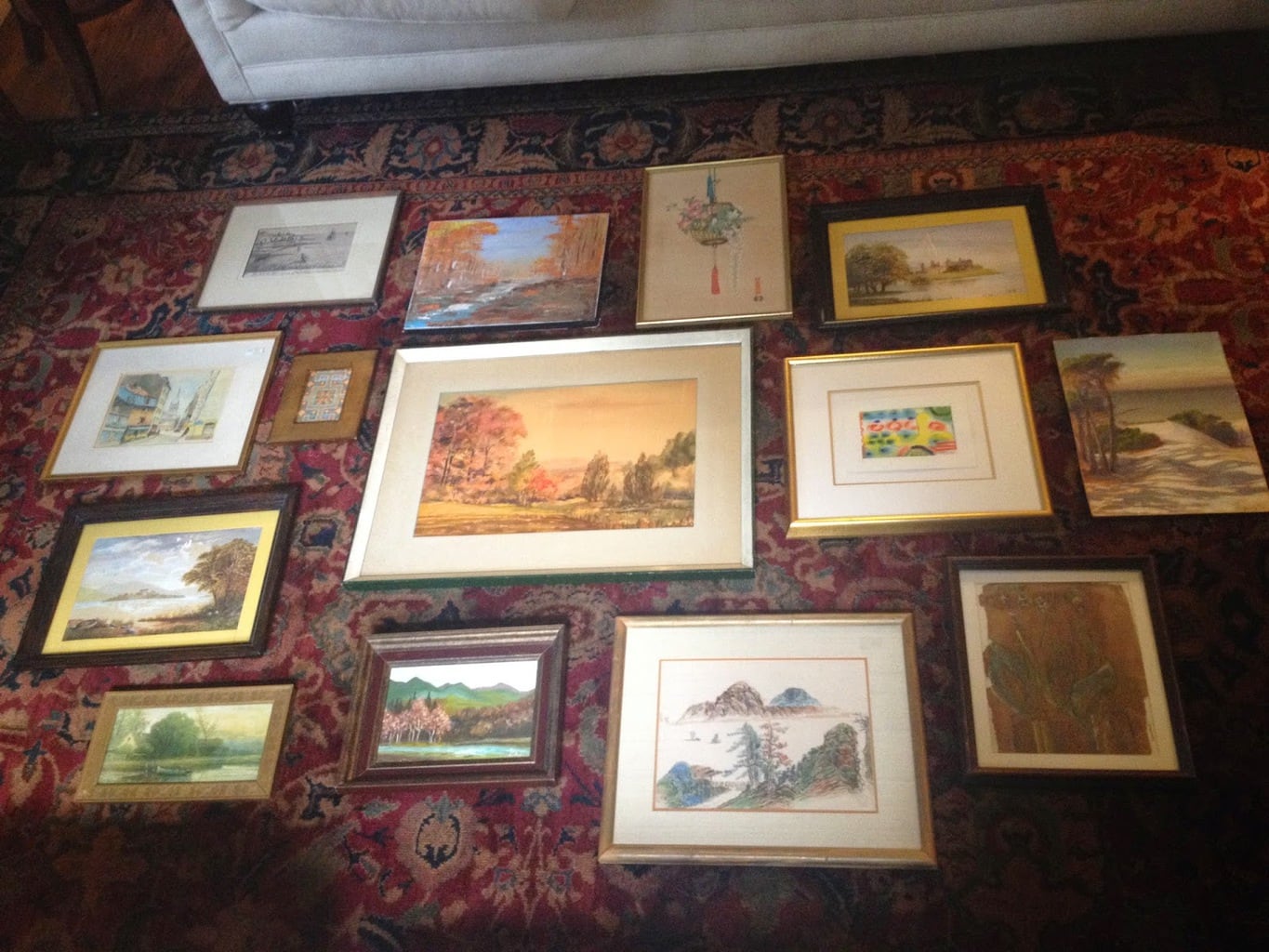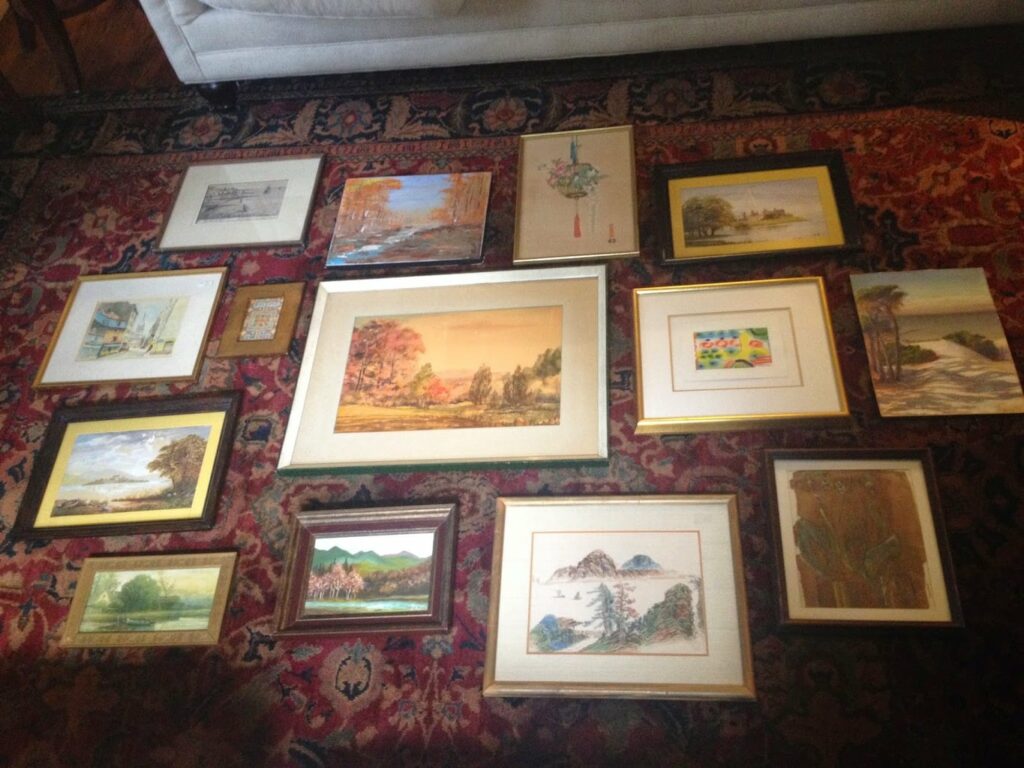 From Mindy, "As I always do, I began by measuring my space on the wall. Once a maximum size was established, I built my layout on the floor. In my opinion, this is the best way to tackle a project like this. I changed the pattern several different times and then sat back and looked at it to be sure I really loved it.
The entire process took a few hours, but this is much better than a few hundred holes in your wall.
Once I had the design set, I simply remeasured and hung! "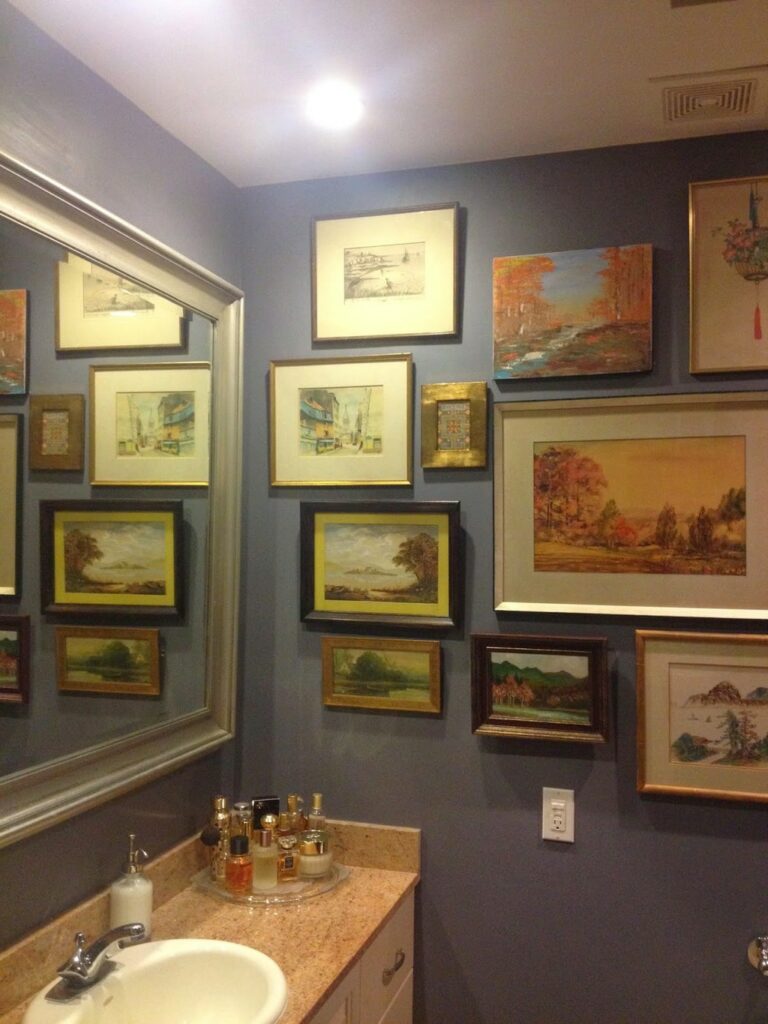 Mismatched frames can work great! Give it a try. Pick a unifying color in all of the pictures.
I thought that all the frames needed to match and be the same size, but you can see from her finished work that they do not match at all! The color of the bathroom wall is navy blue and the coral/orange color in the various art pieces are the unifying elements.Mindy mixes in some original art with children's art, plus some garage sale and thrift store finds! It all works together, doesn't it?
The end result really has that beautiful gallery feeling that you might expect in an Upper Eastside apartment or a fabulous Connecticut Estate. Now a jewel of a room, this guest bath will surely be a conversation starter.
Want more inspiration like this? Be sure and visit MindyLaven.com – her website will show you how to decorate and create a magazine-worthy home on a realistic budget!