If you have multiple kids, check out our tutorial on creating a family command center. For most families, there are school schedules, sports schedules, doctor appointments, work commitments, birthday parties, social gatherings, project due dates, and so much more. It's a lot to keep track of and having everything organized and in one place so everyone can see what is coming up.
In addition to keeping things organized like our schedule, we like to keep an organized place for our family to work. We came up with a desk area that is central to our home. This area is part of the open floor plan that is the living room and dining room. This has become our family command center.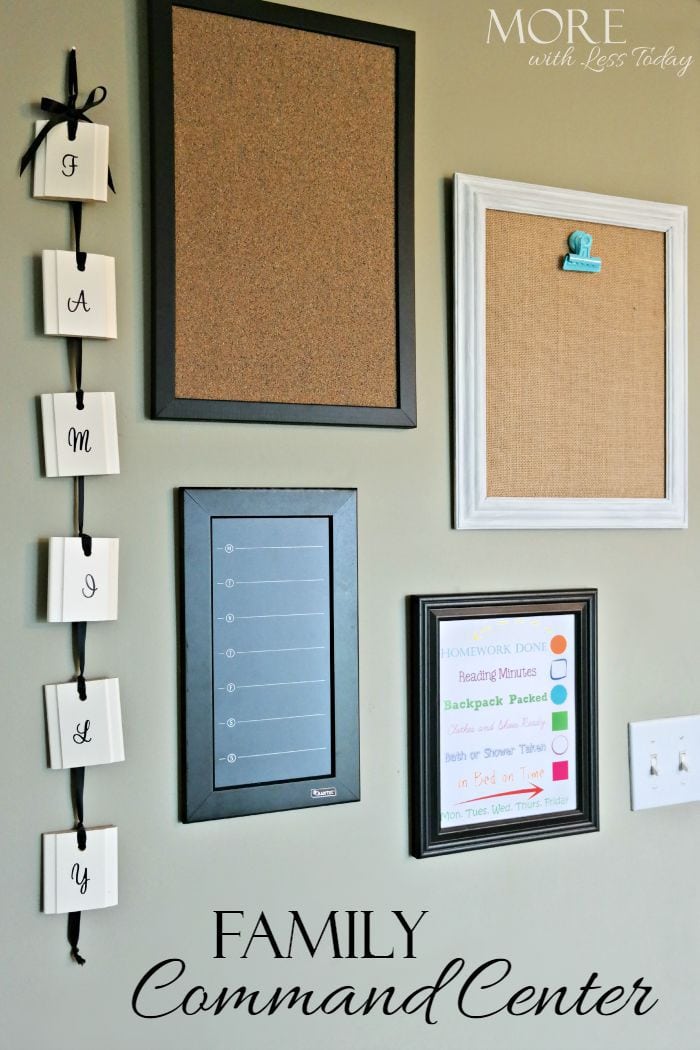 Creating a Family Command Center
Essential parts of our Family Command Center
A Place to Work: Our Family Command Center includes a space for working. This space is a small desk top with room to plug in the family laptop or spread out with homework or a craft project. It also holds a desk organizer for pens, pencils, staplers, and other items frequently used at a desk. We try to keep this area clear and clean so it's ready when anyone needs it.
Calendar or Planner: The Family Command Center includes a family planner where we can keep track of all we have going on. While we also use apps and Google Calendar to keep track of everything, a physical calendar keeps me sane. It's nice to have something at a glance that shows everything in one place.
Evening Checklist: We have a dry erase evening checklist in our Family Command Center. It's a small frame that holds a checklist for the kids to make sure they have everything done each night – homework, reading, backpack packed, and so on. This is especially important for young children. If you have more than one child they can use different colors of dry erase markers to check off the list.
Chalkboard Menu: A simple framed chalkboard with the days of the weeks listed makes a great place for listing the week's menu. I can easily transfer if from the meal planning I do each week.
A Cork Board: A cork board is essential to the Family Command Center so there is a place to pin important notes and information. Whether it's appointment reminders, information on the upcoming school open house, or other important pieces of paper, having a cork board helps keep important things from getting misplaced or lost in the shuffle.
Other: We also have a clip board in our command center. Sometimes it holds a really important note, invitation, or photo while other times it holds a piece of artwork created by one of our children. It's a special place for displaying the extra special. We'll also be adding a dry erase board for jotting quick notes.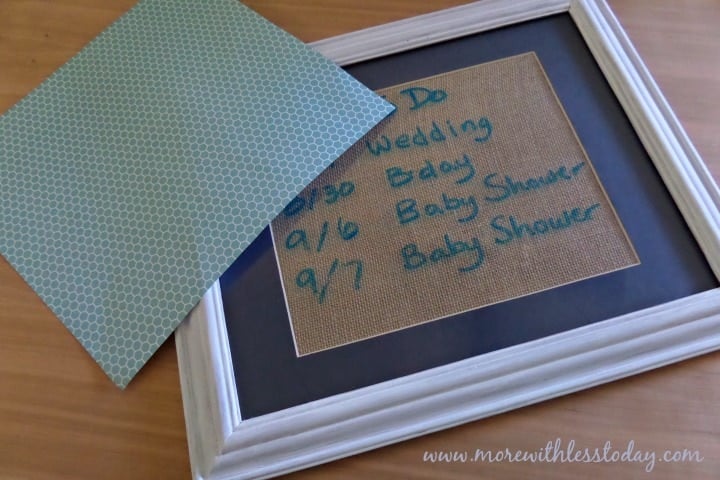 In addition to these necessities, we have a decorative wall hanging and a clock in our Family Command Center. It needs to feel welcoming and a part of our home we like to use.
Probably the most important part of our Family Command Center is it's location. Having it centrally located means that even when we're working we are easily accessible to the children. It also means that when we are preparing dinner, cleaning or doing other tasks we are near the kids while they're doing their homework or working on a project. This isn't always an ideal work place when the house is at the height of chaos but it works well most of the time. We also have a separate space where we all can get away when we need a quiet place to focus.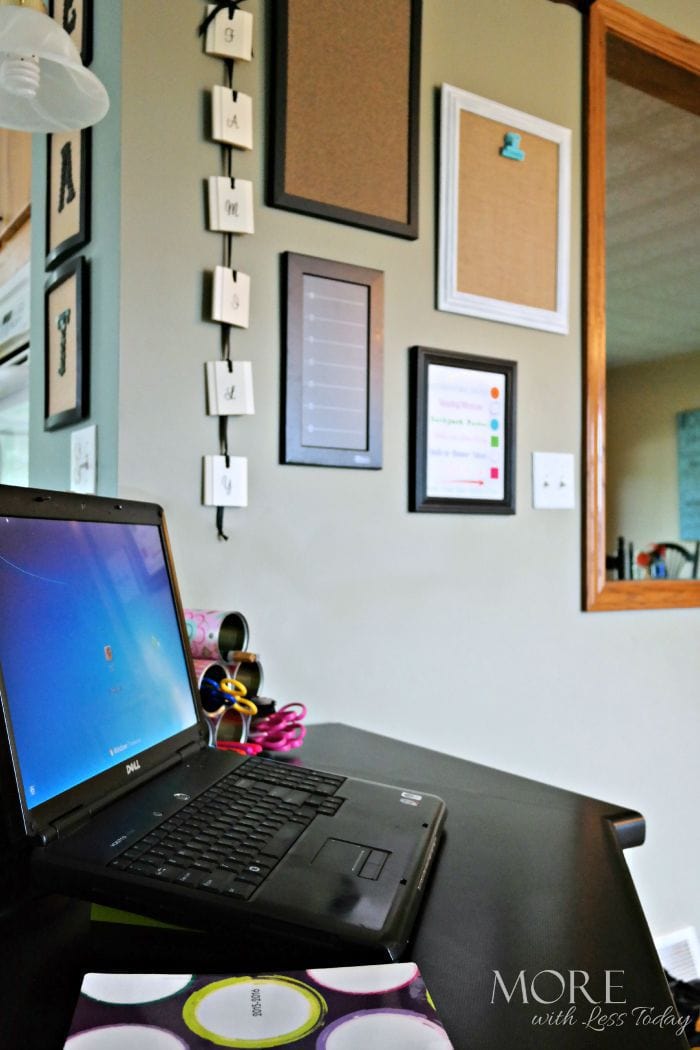 Do you have a Family Command Center in your home?
Follow us on Pinterest for more DIY Ideas!