Did you know that you can impact the lives of Disabled American Veterans and their families when you round up your spare change?
As a proud US Army veteran, I'm proud to partner with DAV to tell you about the new DAV Spare Change Program. All opinions are my own.
People are always surprised when they hear that I served in the Army. I was so young – just a month out of high school. When I left home for basic training, it was my first time on an airplane.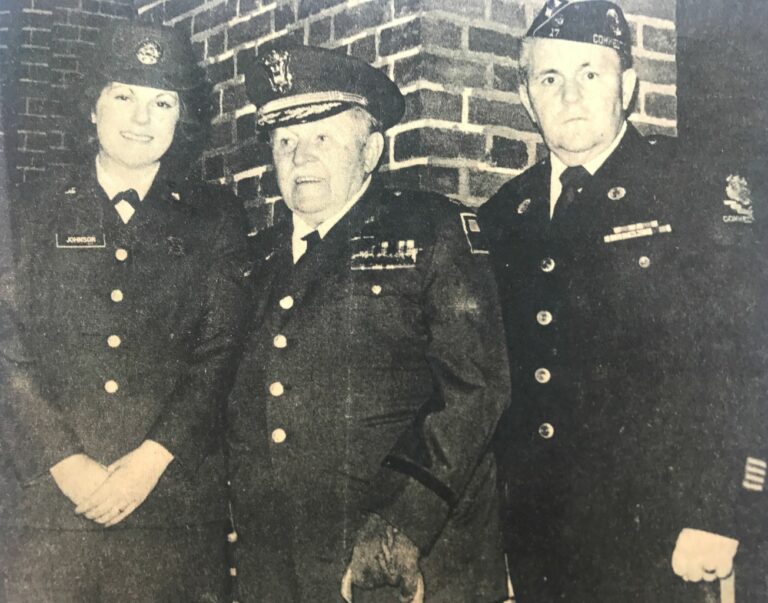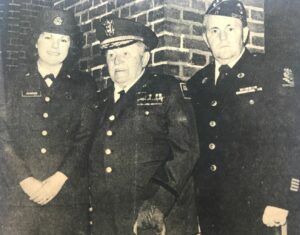 [jump to DAV Spare Change program details]
I am a third-generation US Army veteran. Here I am pictured with my grandfather and my dad.
My paternal grandfather was a career Army officer. He served in both World War I and World War II. My dad was a World War II veteran who fought in the Battle of the Bulge and D-Day. My dad served the needs of veterans from the time he got home from the war until he died a few years ago. Everyone in my hometown affectionately called him "Uncle Sam." He was a lifetime member of the American Legion and part of his devotion to veterans was to organize a Veterans Day and Memorial Day parade each year. Over the decades, the Memorial Day parade grew in popularity and it became the largest one in New England.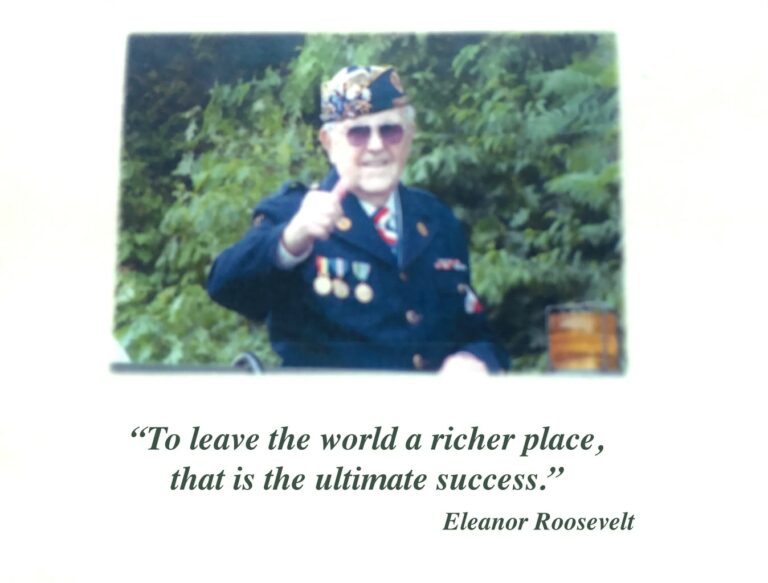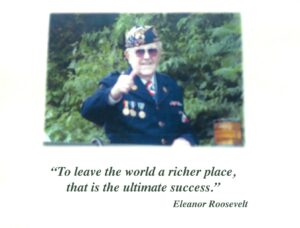 Veterans Day and Memorial Day were my dad's special days. At the end of the parades, he would speak to the crowd and urge everyone to remember the sacrifices that our veterans, both past, and present have made and to teach our children that our freedom is not free.
One of the most vivid memories from my childhood is going with him to place American flags on the graves of veterans right before Memorial Day. I had the audacity to complain that I was tired and hot. Looking back, that was a setup. Dad was looking for a tangible way to talk to me about the real hardships of serving your country and what soldiers endure on our behalf. Whenever I see American flags at a cemetery, I think of that talk.
At the time of my military service, I did not realize how those three years would continue to serve me. I still draw upon my experiences and remind myself that I am stronger than I think I am. I have a sign in my office that I look at daily, and it simply says, "I can do hard things."
Serving in the military often comes with extreme loneliness, feeling forgotten, and longing for home. I remember the loneliness I felt during the holidays as I was not able to travel from overseas to be with my family. But my small sacrifice cannot compare to the sacrifices our disabled veterans make on a daily basis as they continue to pay the price for our freedom.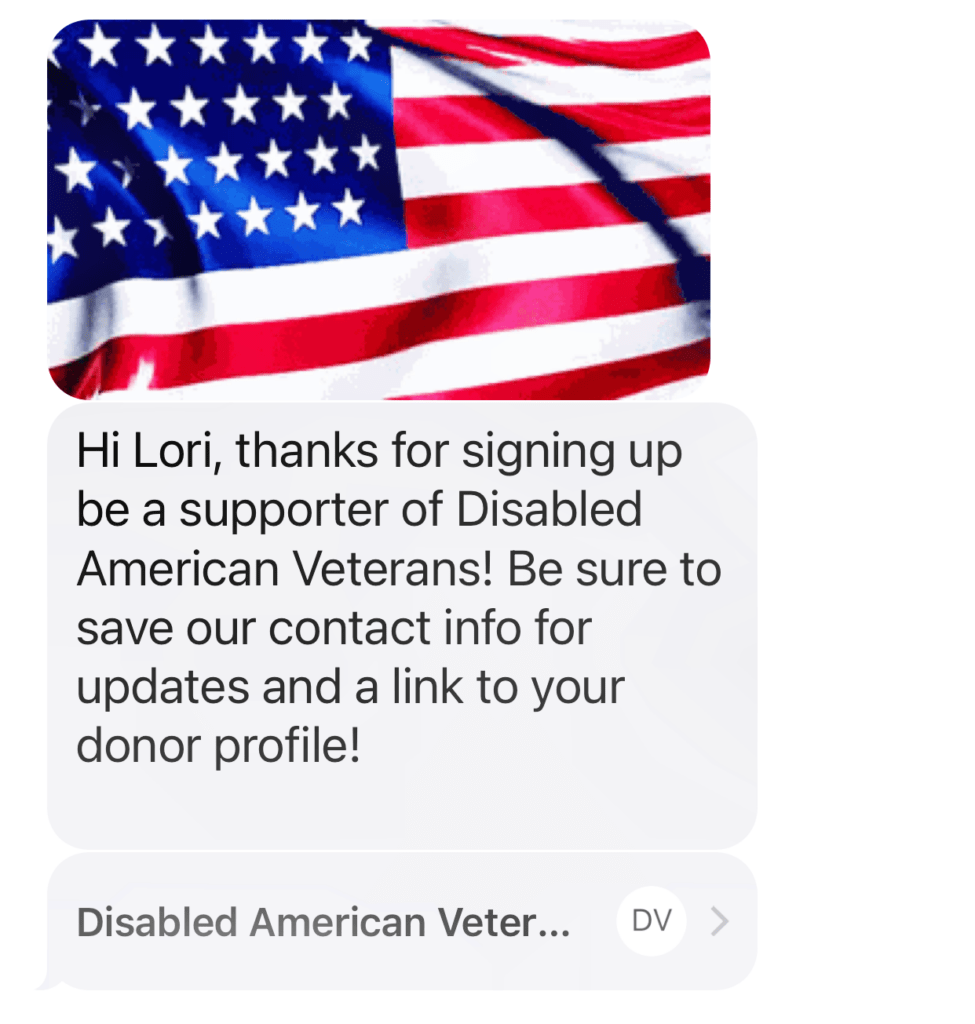 I invite you to participate in the DAV Spare Change program by simply rounding up your purchases on a debit card or credit card. You'll bring hope for brighter holidays and a brighter new year.
With all the purchases we make for holiday gifts, your small change makes a big difference and will go to help ill and injured veterans of all generations. You will shop for good to help disabled American veterans and be a changemaker.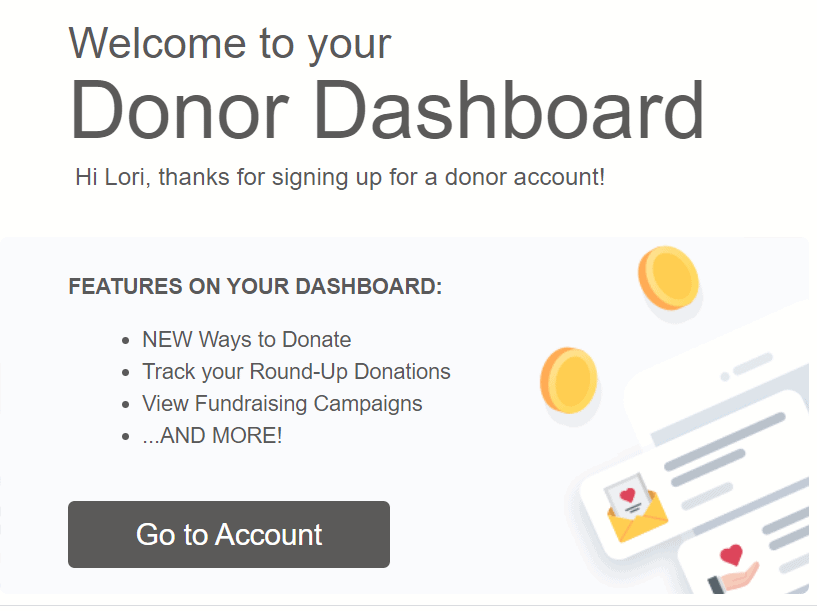 You can give a one-time donation or round up your purchases each month.
Here is how to get started with three easy steps:
1. ENROLL. Enroll in the program online. Link a credit or debit card you use for daily purchases.
2. SHOP. Use your card for holiday or everyday purchases, online shopping for the most wanted toys for your kids or grandkids, or a new wreath for the front door. In other words, spend like you normally would.
3. HELP VETERANS. Every purchase made on your card will automatically round up to the nearest dollar and your spare change is donated directly to DAV to give hope to veterans! You will swipe for good with every shopping trip. It is easy to donate your spare change.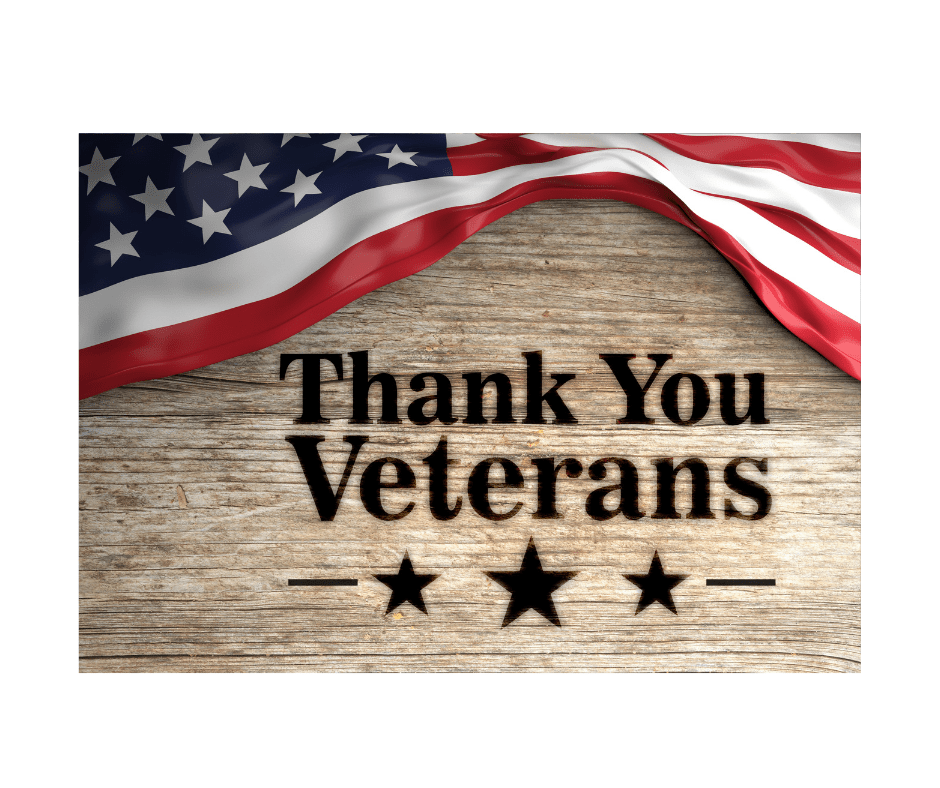 More Ways to Thank a Veteran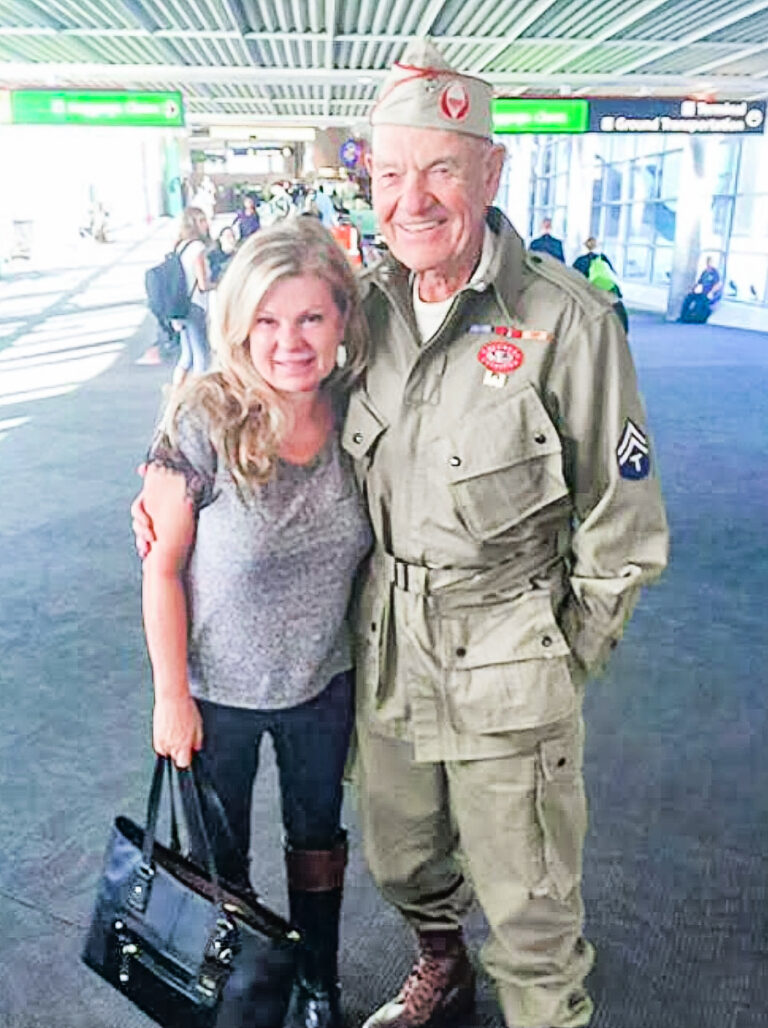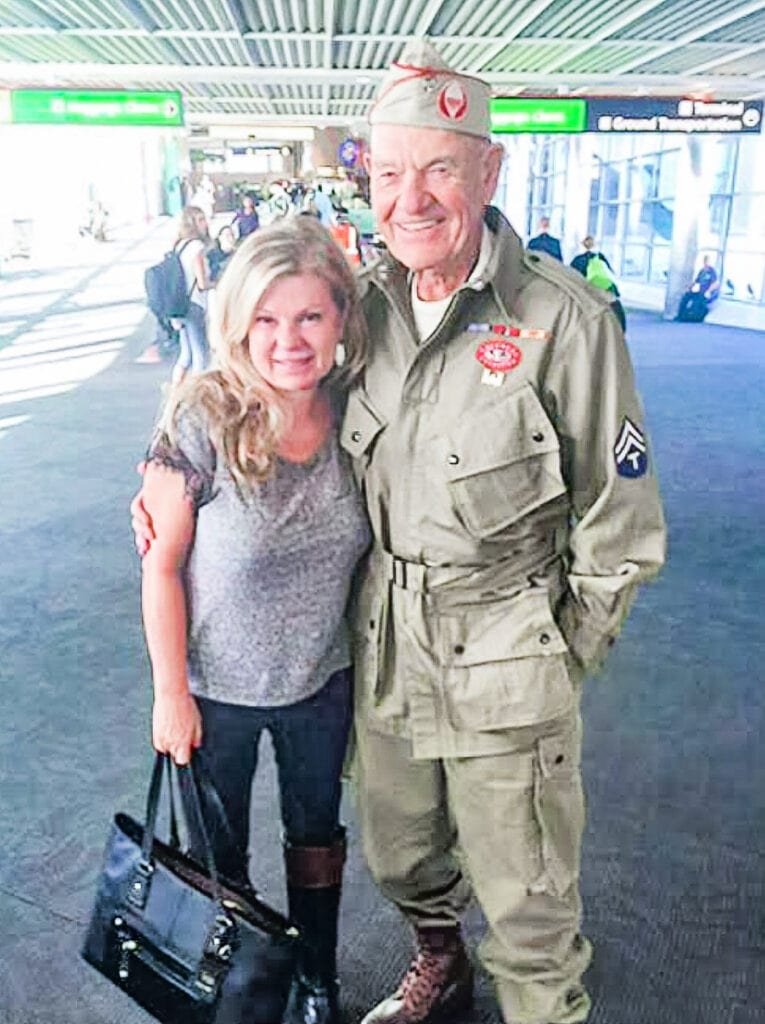 A few years ago, I was at the Baltimore airport on a layover. As I waited at my gate, I could hear loud cheering getting closer and closer. An Honor Flight of World War II veterans had just arrived. They were on their way to see the WWII Memorial in Washington, D.C. The entire terminal was clapping and standing as they walked by. Many of the veterans were in walkers or wheelchairs. I'll never forget that moment. It was our greatest generation right in front of me. All I could do was clap and cry. When I look at this photo of me and one of these heroes, I can see the tears in my eyes. The lump in my throat was so big that I could barely speak. I knew at that moment that my dad would not have been happy with me letting my emotions get the best of me. I simply said, "thank you for your service" and I gave him a hug.
My neighbor Paul and I share a fence and as it turns out, we also share some common experiences as veterans. My husband Art is a Vietnam veteran and he and Paul have also bonded over their mutual love for our country.
If you have an older veteran in your life, encourage them to write down their military history for their children and grandchildren. Those stories should never be forgotten. If they need assistance, offer to videotape them or write it down for them. Check out the information available at the Veteran's History Project. You can download a VHP field kit from the Library of Congress website.
Reach out to a military family in your community
Extend a hand in friendship to a military family. Invite them over for a meal, bring them a meal or invite them out for dinner. Something as simple as running an errand or taking a walk together can forge a friendship. If Mom or Dad is deployed, there will be additional challenges for the spouse at home. Get to know them and find out what you can offer. Simple gestures such as clipping extra diaper coupons, cutting the grass or helping to put up Christmas lights can mean so much when you are alone.
Put it in writing
Write a letter of thanks to a military family, those currently in the service, or a veteran through Operation Gratitude or amillionthanks.org.
Send a card or visit an older veteran or wounded vet
Contact a nursing home or a veterans hospital. Sending a card or visiting when safe, can brighten a day and help a veteran to know they are not forgotten. The Walter Reed National Military Center has a Facebook page that provides inspiration and ideas.
Foster a pet

The Guardian Angels for Soldiers Pets arranges foster care for the pets of the military when they are deployed, during basic training or if they are unable to care for them. Contact them if you are able to provide a temporary home for a beloved pet.
He said it best…
"During their service, most members of our U.S. military missed holidays with family and friends and many now live with the injuries and illnesses as a result of that service," said Marc Burgess, national adjutant and CEO of DAV. "They made many sacrifices to defend what we hold sacred. We're thankful to those Americans who will generously make a small sacrifice of spare change to say thank you and happy holidays."
About DAV:
"DAV empowers veterans to lead high-quality lives with respect and dignity. It is dedicated to a single purpose: keeping our promise to America's veterans. DAV does this by ensuring that veterans and their families can access the full range of benefits available to them; fighting for the interests of America's injured heroes on Capitol Hill; providing employment resources to veterans and their families and educating the public about the great sacrifices and needs of veterans transitioning back to civilian life. DAV, a non-profit organization with more than 1 million members, was founded in 1920 and chartered by the U.S. Congress in 1932. Learn more at www.dav.org."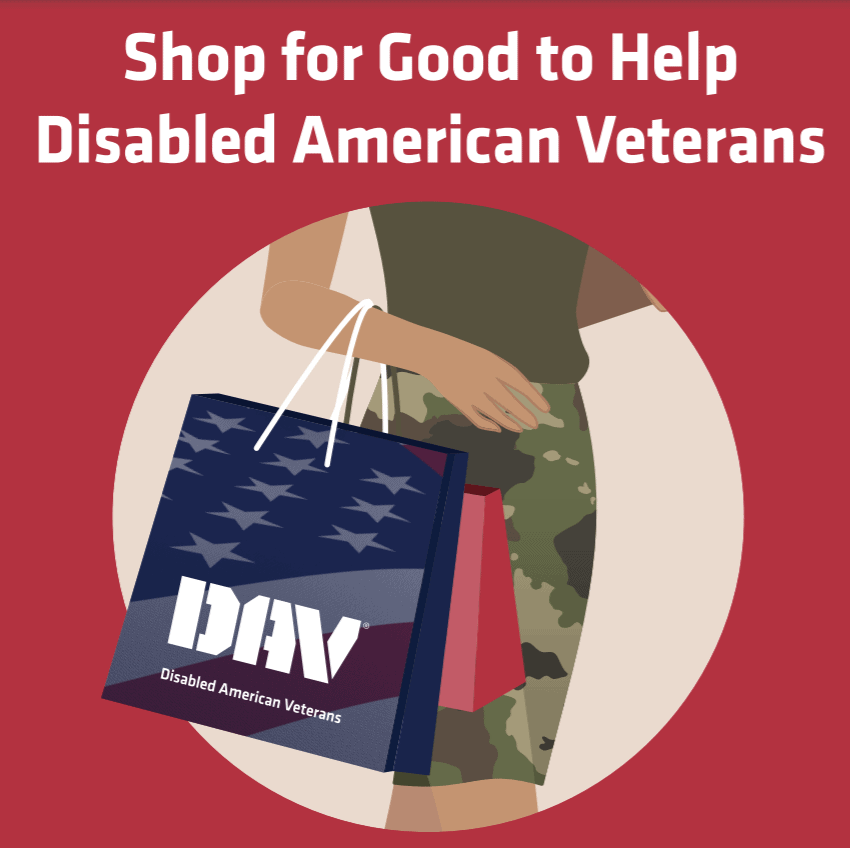 I hope you will join me this holiday season and sign up for the DAV Spare Change program and shop for good to help disabled American veterans.