Here are the products featured on Dish Nation deals. They are called Dish on Deals. Are you a fan of the show and the fab deals they feature? If you missed seeing the Dish on Deals segment live, don't worry! Those TV deal segments go by so fast. We've captured them here so check them out today and come back often to see the newest ones.
If you love the TV deals seen on popular daytime shows but have a hard time finding them or keeping track of them, we track them and share them here on More with Less Today for our readers.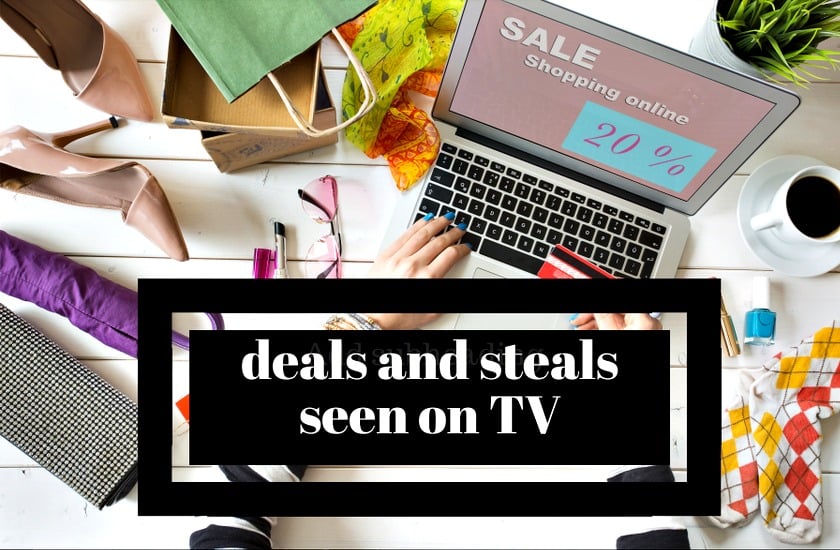 *Important note from More with Less Today– We are not associated with deals seen on Dish Nation or with the companies that are offering the items so be sure to write down the contact information if you buy an item. We proofread our posts, but occasionally we don't catch a typo. Please let us know if you see an error. Always double-check prices and availability at the MorningSave website. As an Amazon Associate, I earn from qualifying purchases.
All photo credits are from Dish Nation Dish On Deals and MorningSave.
Dish Nation Morning Save Deals (updated 03/31/2022)
Dish Nation MorningSave deal price $19 (retail price $68) save 72%
Dish Nation MorningSave deal price $20 (retail price $78) save 74%
Dish Nation MorningSave deal price $15 (retail price $80) save 81%
Dish Nation MorningSave deal price $49 (retail price $149) save 67%
Dish Nation MorningSave deal price $29 (retail price $100) save 71%
Dish Nation MorningSave deal price $69 (retail price $140) save 51%
Dish Nation MorningSave deal price $19 (retail price $40) save 53%
Dish Nation MorningSave deal price 2 for $25 (retail price $100) save 75%
Dish Nation MorningSave deal price $49 (retail price $200) save 76%
Dish Nation MorningSave deal price 4 for $29 (retail price $84) save 65%
Dish Nation MorningSave deal price $20 (retail price $35) save 43%
Dish Nation MorningSave deal price $29 (retail price $65) save 55%
Dish Nation MorningSave deal price $39 (retail price $150) save 74%
Trendy @ Wendy – deals from The Wendy Williams Show
Jill's Deals and Steals from The Today Show
Deals and Steals Good Morning America
Fox and Friends Mega Morning Deals
View Your Deal – Seen on The View
Products Seen on The Today Show