I'm partnering with Omaha Steaks as an ambassador to tell you about some delicious desserts you can order online. Send a sweet treat from Omaha Steaks to someone you love, or order them for yourself. You can freeze them and simply defrost and enjoy. No oven needed!
You may have heard me say that every dessert I have tried from Omaha Steaks has been my new favorite. When my partnership with Omaha Steaks began last year, I traveled to Omaha to meet the caring people dedicated to preparing their food. When I tasted some of their desserts. I was instantly hooked.
What I did not realize is that when you "add on" a dessert to your food order, the price drops to a very affordable deal. I don't think you could buy the premium ingredients used in their gourmet desserts for the low prices on their website when you simply add a dessert to your order.
I've sent several desserts to friends going through a difficult time, for a birthday across the miles, and to my mom who does not need anything but still loves her sweets. Everyone has loved them and now sending delicious desserts that you can order online is my favorite go-to gift.
I also love having a cake or dessert in my freezer for an impromptu get together with friends and family.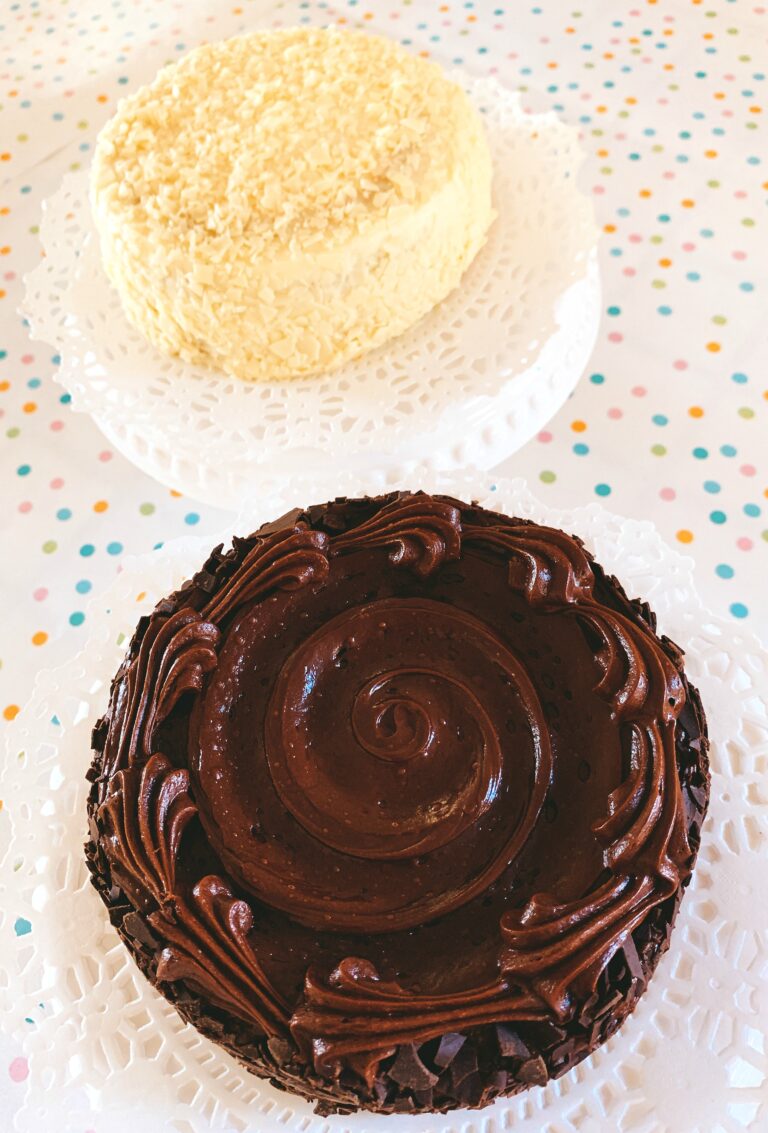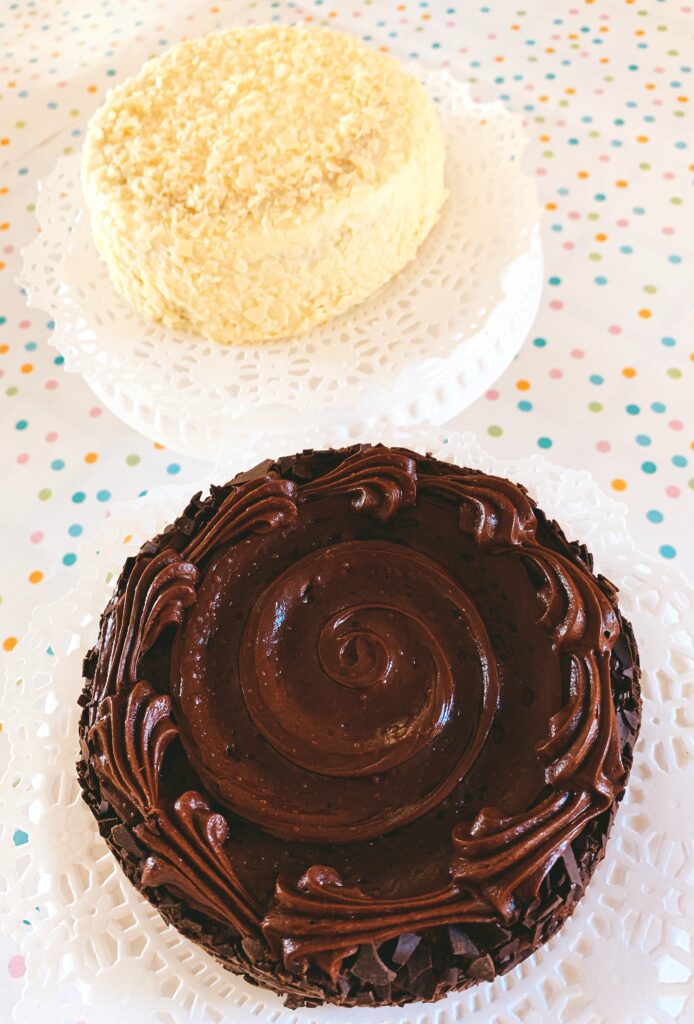 Last week, we tried a chocolate and a vanilla cake. My husband and I like them both so much that we have been enjoying a slice of each!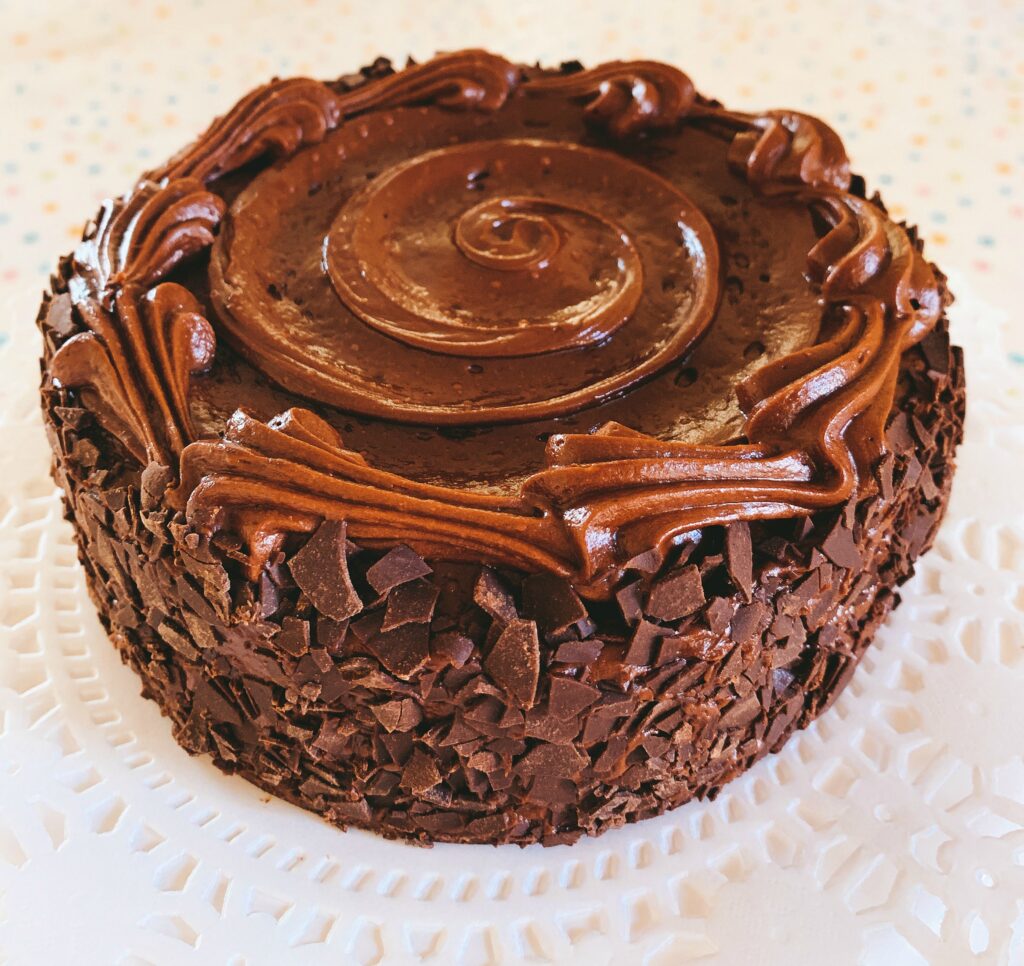 This beautiful cake is so moist and full of flavor. The chocolate pieces that cover the sides and the sweet frosting on the top, will delight any chocolate lover.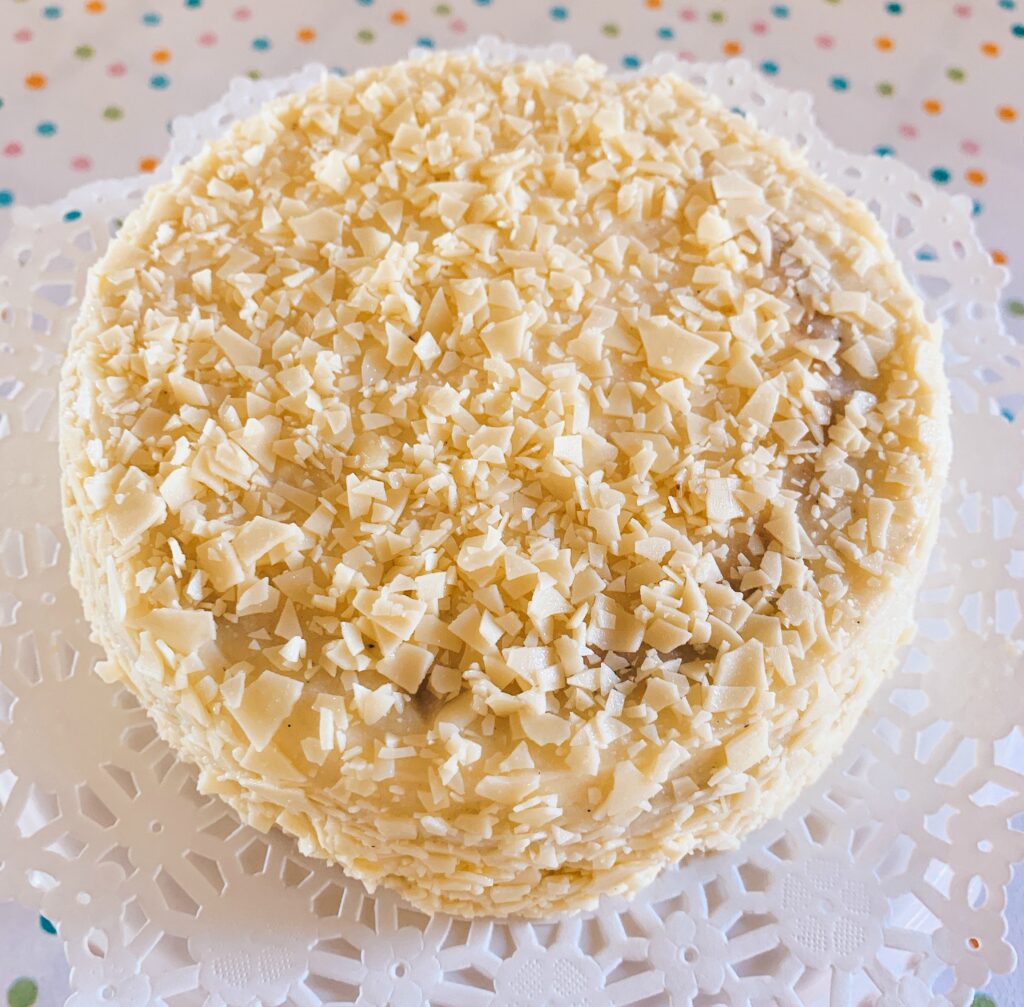 Hands down, this is the best vanilla-flavored dessert I have ever tried. Its a two-layer yellow cake frosted with vanilla mousse and then coated in white chocolate shavings. It is made with real vanilla. premium eggs, cream, and sugar. It tastes homemade and it is so pretty too!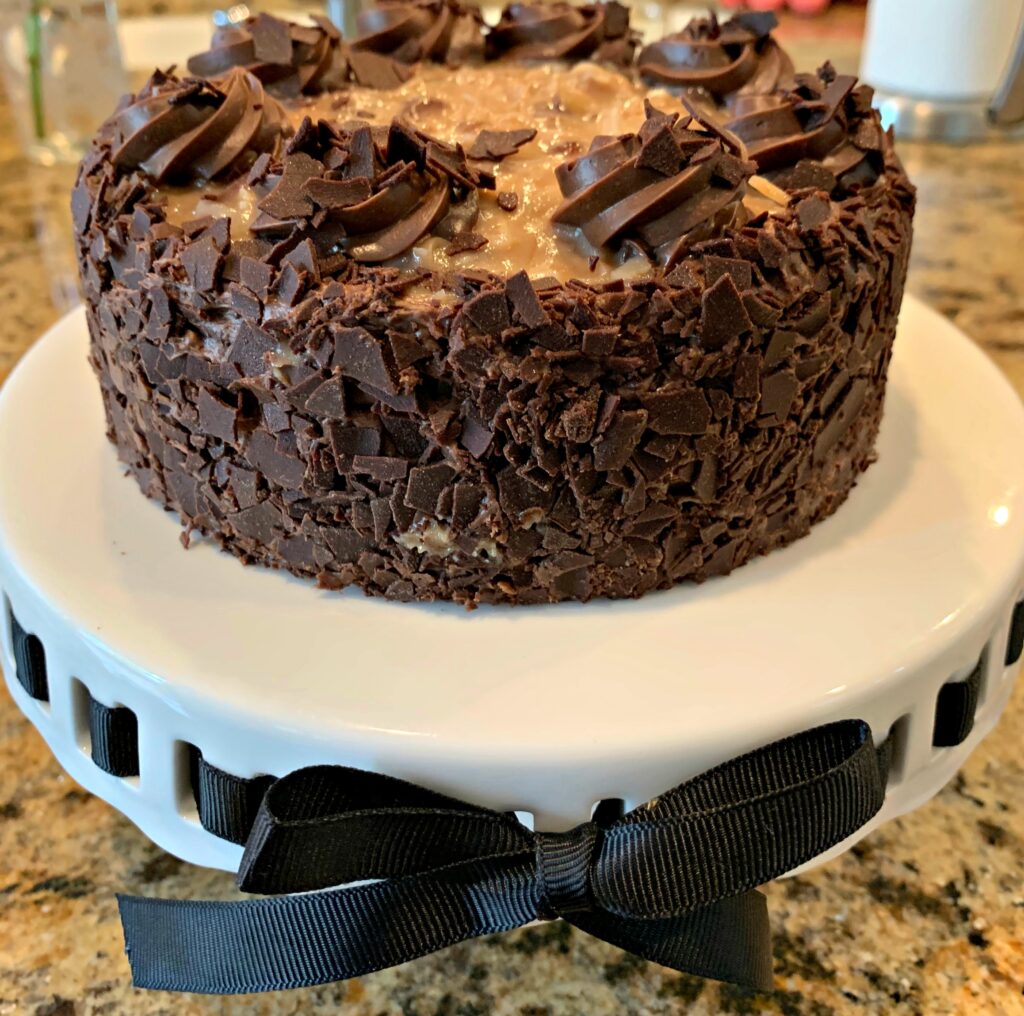 This classic dessert is the perfect combination of chocolate, coconut and pecan icing. It's a two-layer cake made with premium ingredients with beautiful hand-piped dark chocolate ganache icing on top with a layer of coconut-pecan custard icing. This cake has limited availability so don't wait!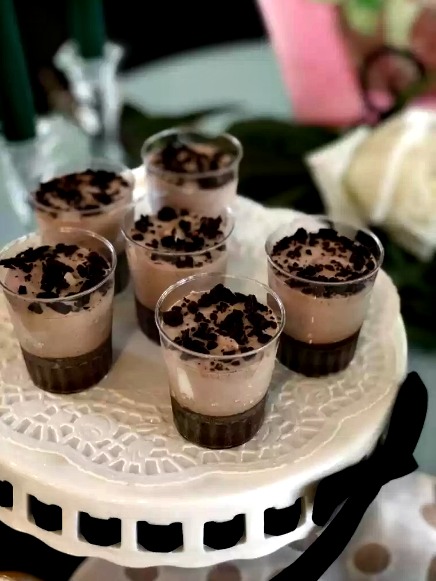 This combination of fluffy chocolate mousse and homemade caramel is ready to enjoy in these individual serving dessert cups. They are so unique and elegant–perfect for entertaining or for a small treat after a great meal.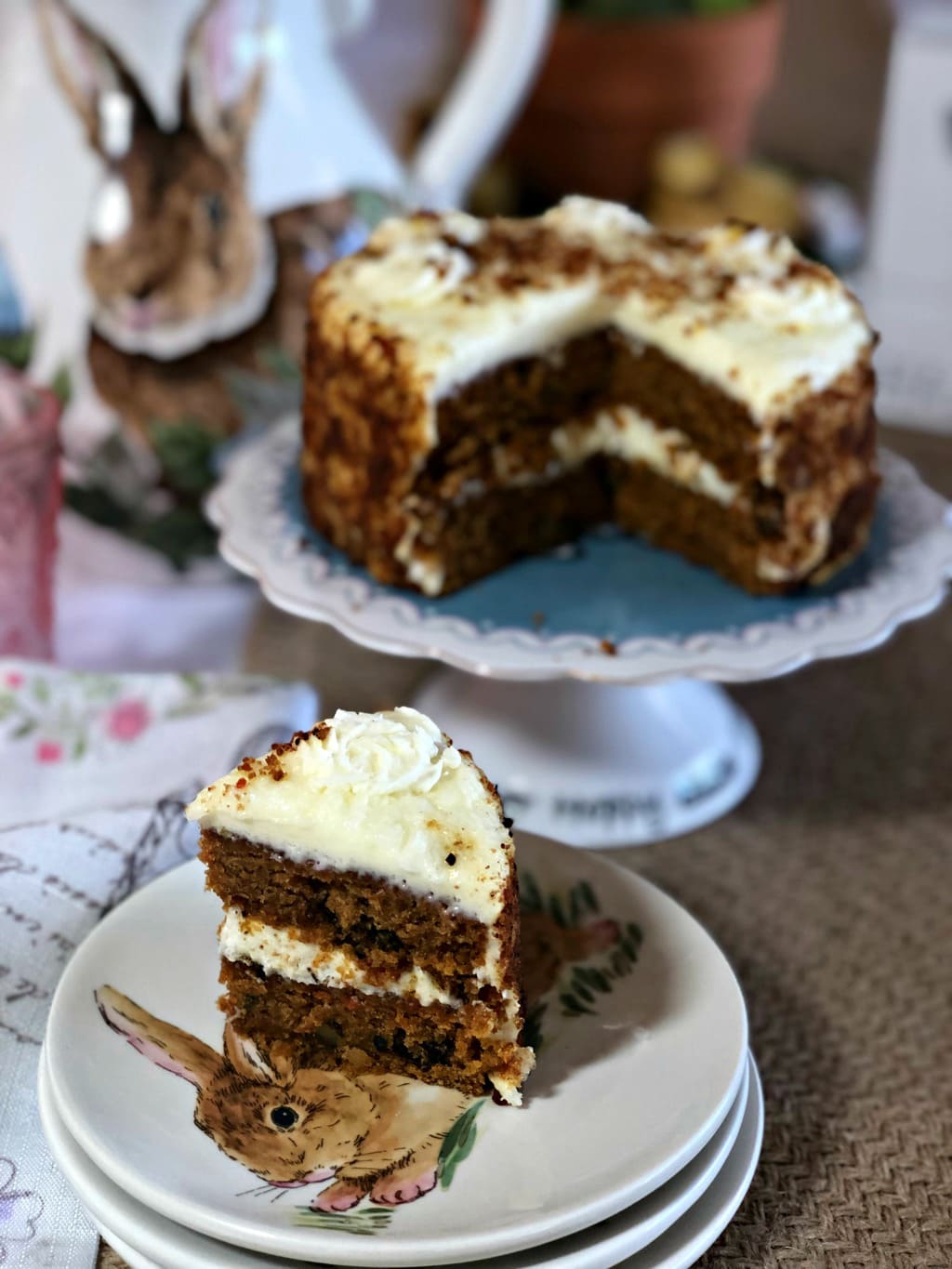 We enjoyed this sweet spiced carrot cake with our Easter meal. The hand-piped cream cheese frosting was amazing. Their small-batch recipe uses freshly shredded carrots, premium eggs, walnuts, cinnamon, and sugar.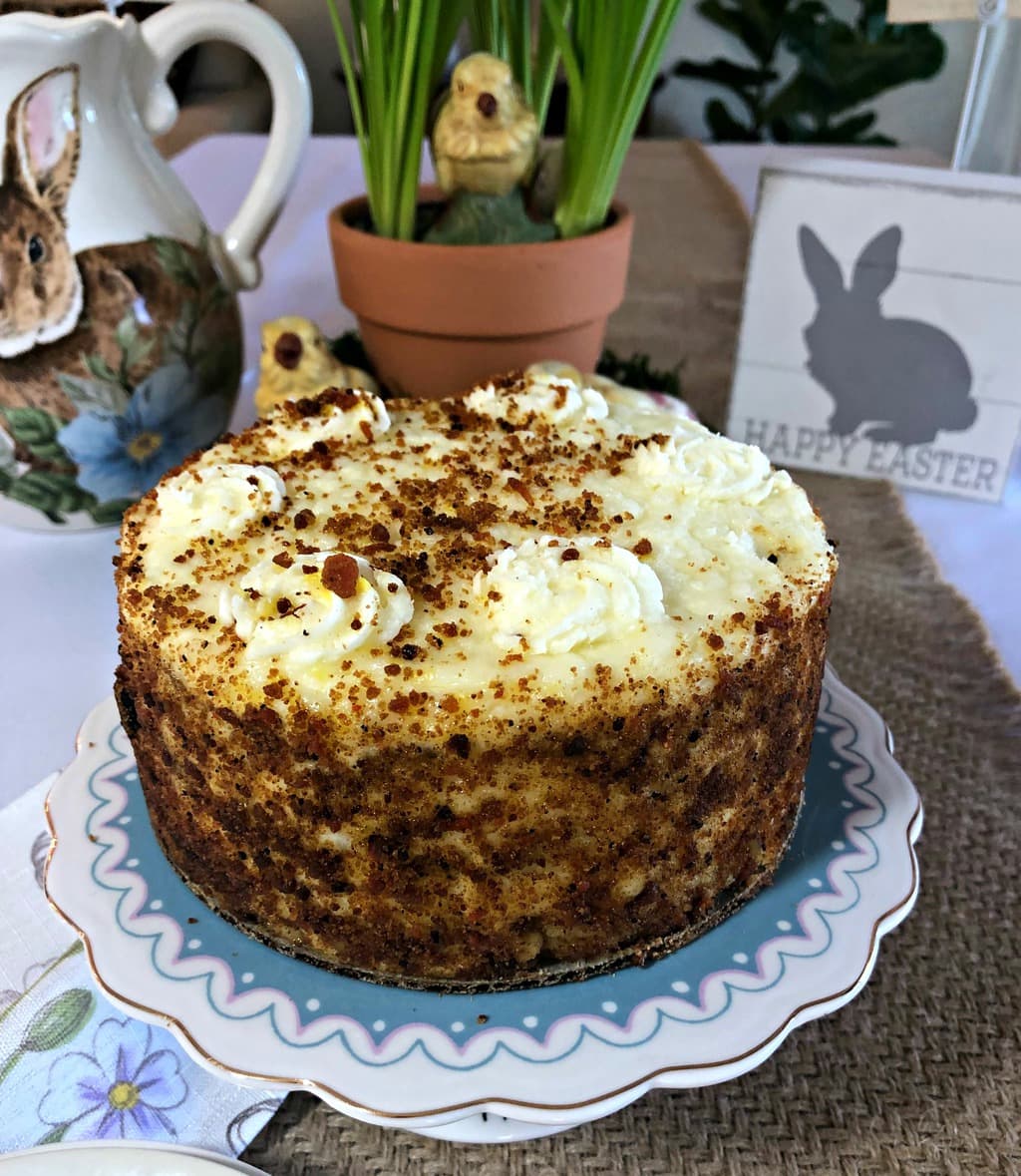 It was the centerpiece of our Easter feast!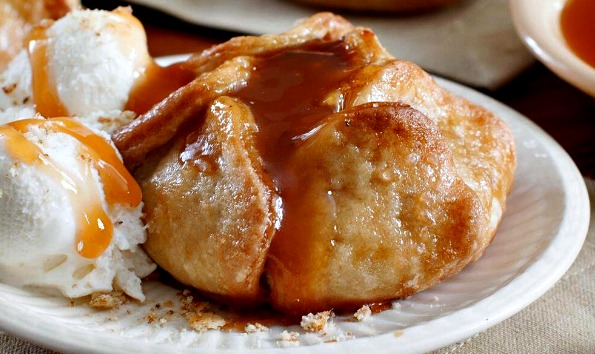 This made from scratch pastry is as famous as their steaks. They are individually portioned and filled with freshly peeled apple slices and topped with real cream. When you serve them warm and add a scoop of ice cream, your guests will be raving. I sent my brother and sister in law a gift of steaks and these tartlets over the holidays and they were raving about them.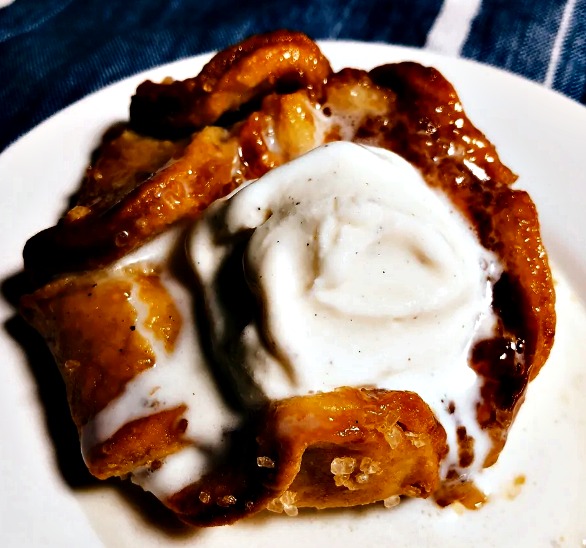 Oh my, these Caramel Apple Tartlets make my mouth water.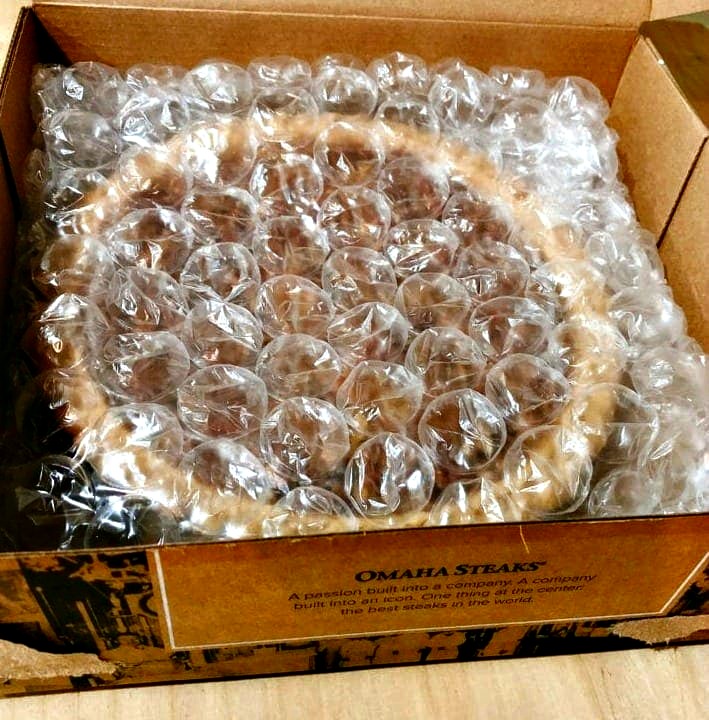 I wanted you to see how carefully they packaged their desserts. I visited the packing facilty and saw firsthand how much care is put into every delivery.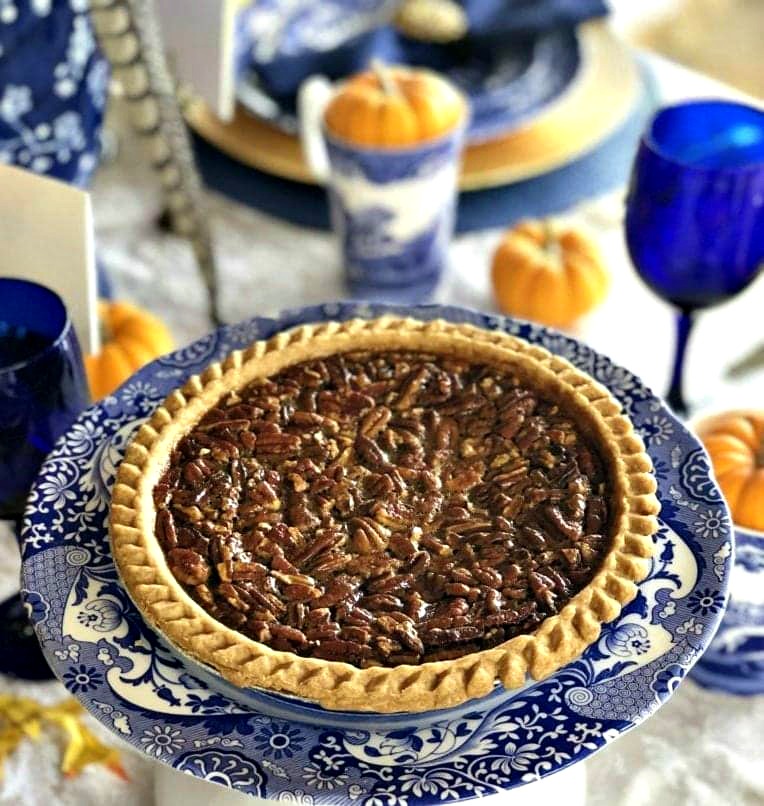 During the holidays, you will also find seasonal desserts like this incredible Pecan Pie we devoured last Thanksgiving.
We look forward to trying their other dessert selections such as Creme Brulee, Sticky Toffee Pudding Cakes, Apple Crumble Pie, Triple Berry Tartlets, Chocolate Mousse and more!
PIN for Later!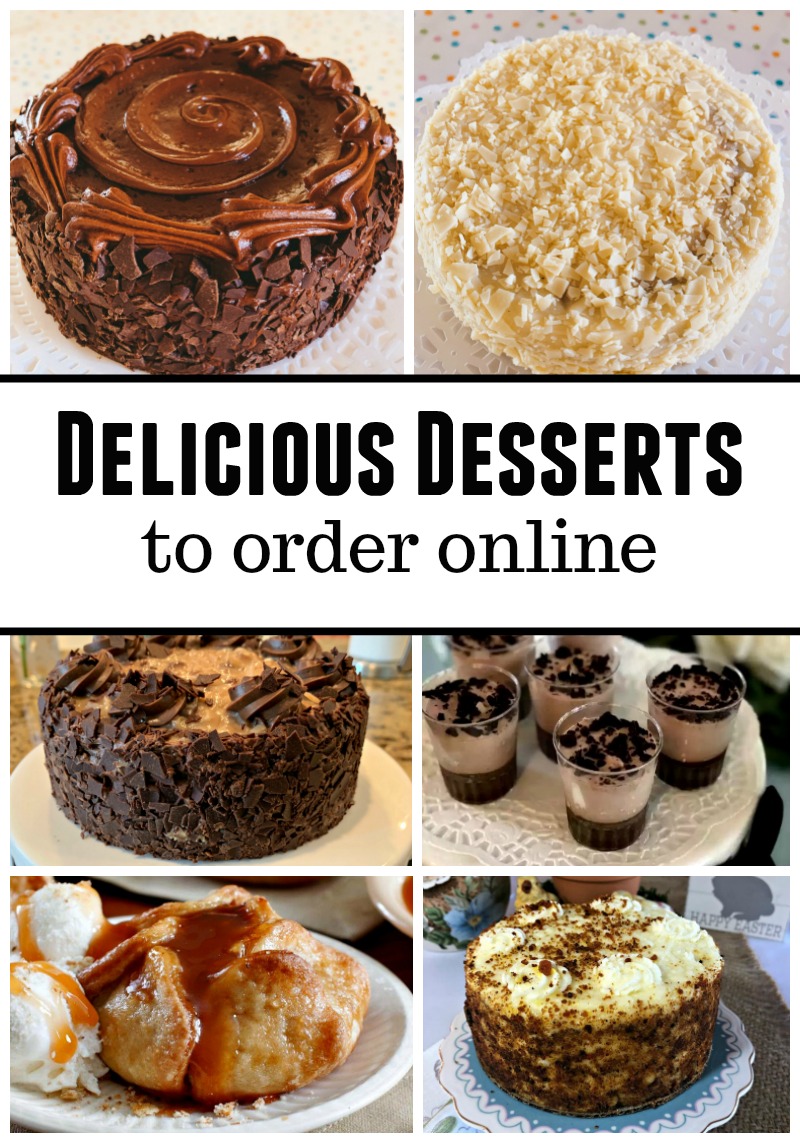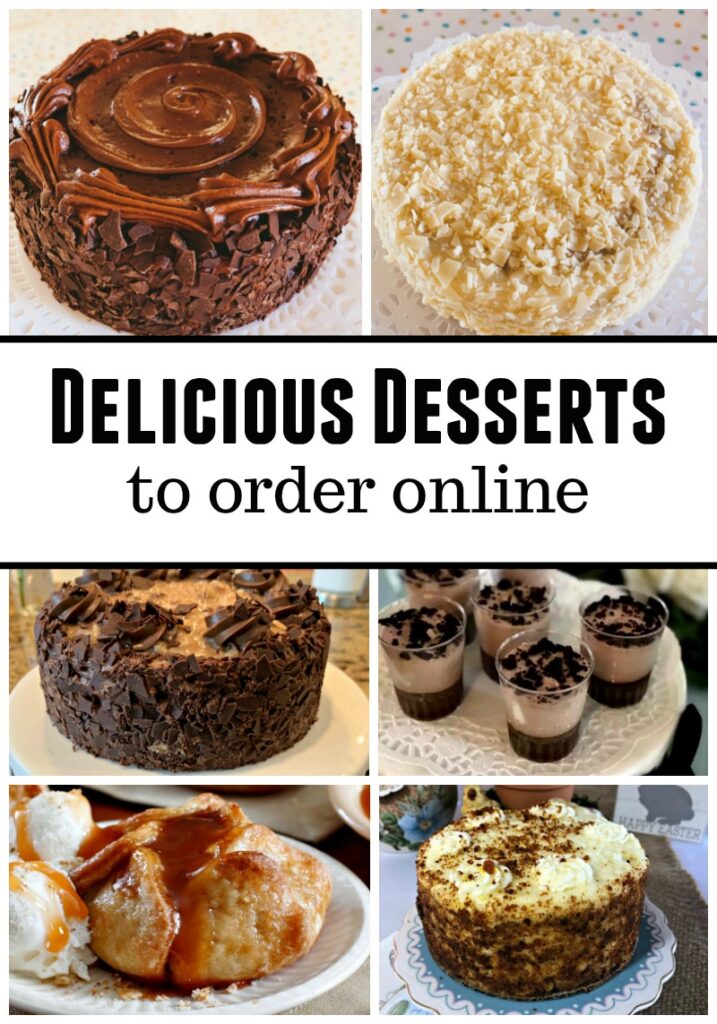 About Omaha Steaks
Omaha Steaks has a stellar reputation as America's original butcher. They are known for only the highest-quality cuts of meat, all delivered right to your door (or at one of their store locations).
When I was introduced as an ambassador with Omaha Steaks, I got to meet the Simon brothers, the fifth generation of this family-owned company that dates back to 1917, and the Omaha Steaks family of employees who take such pride in their work, their attention to food safety, quality control, and customer care. They made me feel both comfortable and proud to share their story and their products with my family and with you.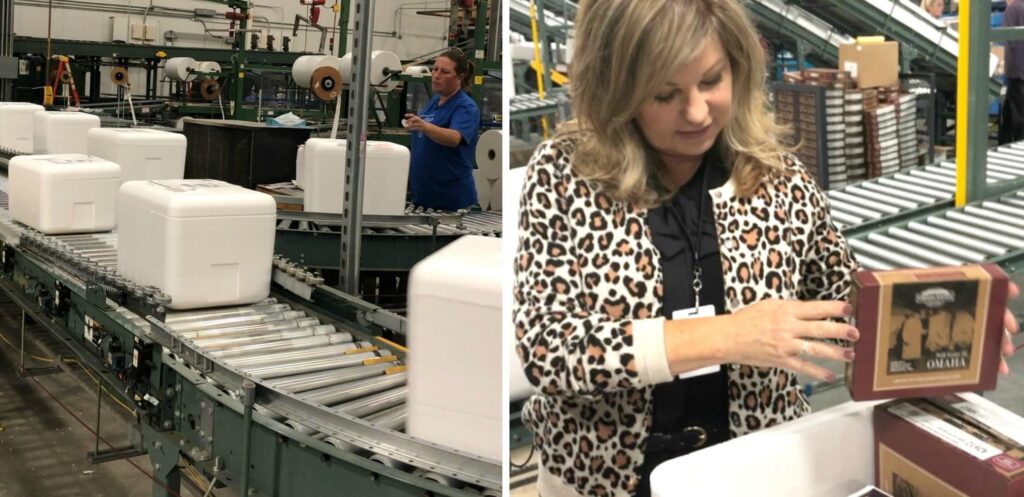 I toured the shipping facility that packs and ships out their products. with so much care. It is quite an operation!
For more delicious options, check out these Omaha Steaks selections our family has enjoyed:
Easy Appetizers for a Party from Omaha Steaks
The Omaha Cut Ribeye from Omaha Steaks
Boneless Chicken Breasts from Omaha Steaks
Argentinian Shrimp from World Port Seafood/Omaha Steaks
Butcher's Breakfast – one pan skillet breakfasts
My Thanksgiving Meal Delivered from Omaha Steaks
Easy Easter Meals to Order Online
Here is one of my most popular posts: Money-Saving Tips for Omaha Steaks
Omaha Steaks has a 100% guarantee and they stand behind every item on their menu with no questions asked. You can order from them with complete confidence knowing that they will deliver the highest quality food to you in the safest way possible.
Omaha Steaks is also very community-minded and they support many local and national charities. They also provide products and discounts to the military which as a veteran, is near and dear to my heart.