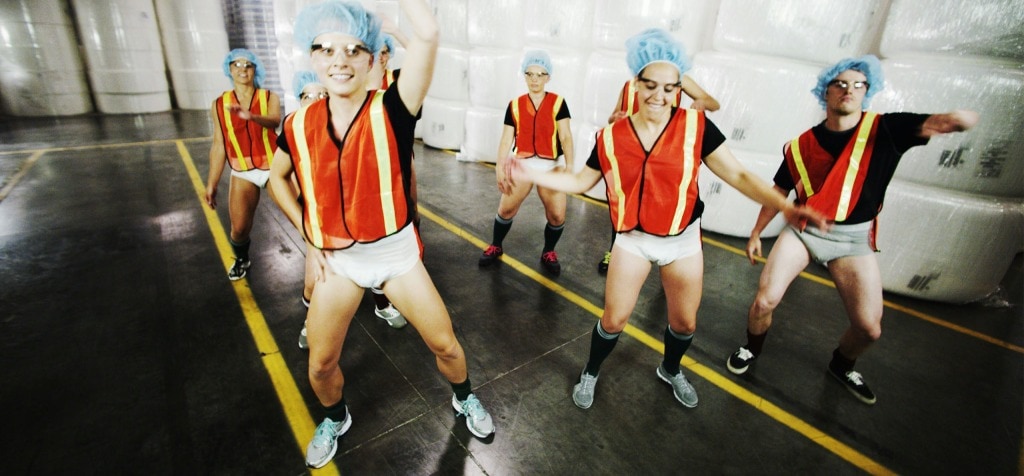 Thank you to Depend for sponsoring today's post about the #dropyourpants for #underwareness movement.
You may have noticed that I have started sharing more resources for active seniors and baby boomers on my blog because those are my people! We have three contributors at More with Less Today and I proudly carry the banner for the "Fifty Plus and Fabulous" crowd.
When Depend approached me to help them to get the word out about their #underwareness movement for charity, my first response was "no thank you", and they I sneezed and thought again. Incontinence happens, so why such embarrassment? Isn't it better to be prepared?
Why is there such a stigma about disposable underwear when so many other personal care products are blaring on TV all day long? Through my partnership with Depend, I learned that 65 million Americans experience bladder leakage, and that half of them are under age 50 and 12 million are under age 35.
Sometimes, it is a temporary problem such as after childbirth or during an illness. But you may want to get a free sample, just to have on hand.
It's not your Grandma's Depend underwear anymore!
Depend now has a variety of discreet products that help people regain their freedom and get their lives back, including Depend Silhouette Briefs for Women and Depend Real Fit Briefs for Men. They look, fit and feel like real underwear and feature a cloth-like fabric for a sleek, ultra-smooth fit, and feature more Lycra for comfortable close-to-the-body comfort.
Nobody will know that you are wearing them. Go here for your free samples and try them for yourself!
Depend and their #Underwareness Campaign for Charity
Join the #Underwareness movement. For every photo or video tagged with #Underwareness and #DropYourPants, Depend will donate $1 and up to $3 million over the next 3 years to the Simon Charitable Fund for Continence to advance the research, eduction and awareness of bladder leakage.
#DropYourPants for #Underwareness
Here I am hard at work today in my gym shorts and slippers which is my work uniform. No I did not go to the gym, but it's on my list. Does that count?
How to get your Free Samples for You or Someone You Care About
Claim your free samples today by visiting the
Depend landing page
and clicking on the
"Get a Sample"
button located at the top right-hand side of the screen. Then, select which sample you would like to receive and wait for them to arrive.