Spring is finally here and after such a long and very cold winter I am so excited to be changing out my seasonal decor! Last year I purchased some cute little ceramic birds and silk flowers for a spring centerpiece and a charger plate to go under them. The pieces were all in pastel colors that made me think of spring. I was really disappointed to find that by summer the charge plate had faded and chipped. I tucked it away thinking that at some point I would do something to give it new life.
The other day I was in the craft store and saw some really cute charger plates in different burlap finishes. That gave me the idea to turn my faded and chipped charger into a burlap charger plate for my spring table.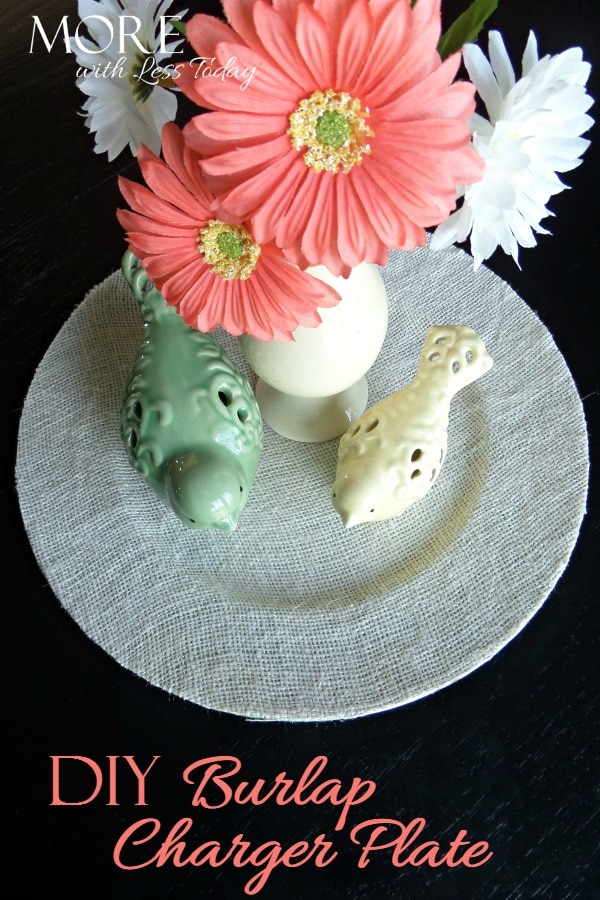 DIY Burlap Charger Plate
Supplies:
large plastic plate or charger plate that you no longer like

spray adhesive

burlap fabric large enough to cover the plate

scissors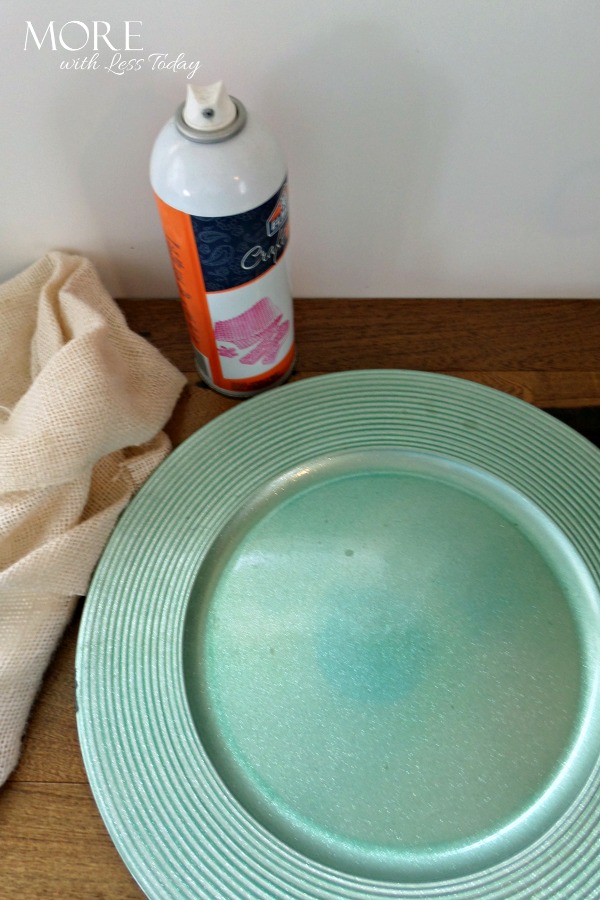 Instructions:
This is just about the easiest project you can make! Simply spray the charger plate or plastic plate with spray adhesive. I used Elmer's Craft Bond. Spray a generous amount of adhesive onto the plate and quickly cover with the burlap fabric. Work quickly to smooth the fabric onto the plate removing any air bubbles or wrinkles.
After the adhesive has dried turn the plate over and trim the access burlap away using scissors or a knife.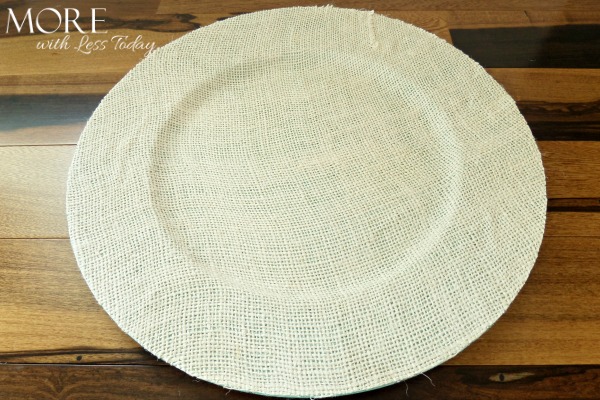 Use this DIY Burlap Charge Plate at each table setting for your spring dinnerware or to create a fun spring centerpiece!
Do you have any charger plates that you can update or give new life to for spring?
You Will Also Enjoy: