This is a sponsored conversation written by me on behalf of Banana Boat® SunComfort ™ and OFF!®. The opinions and text are all mine.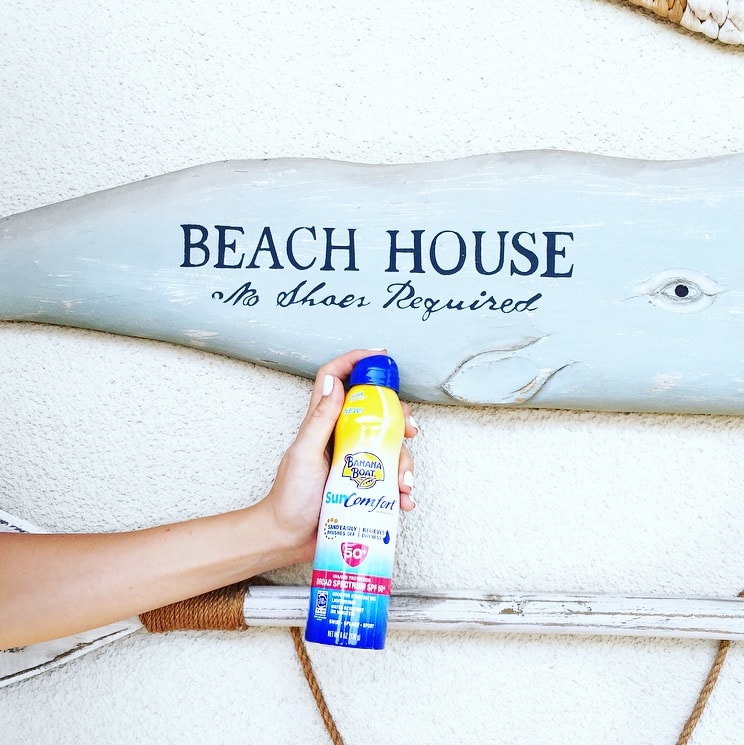 It's officially my favorite time of year. I love spending time in the backyard hanging out with friends and family, laughing, sharing stories, and enjoying delicious food. Summer nights are made for lingering and slowing down a bit, don't you agree?
Some of our summer get togethers are planned and others are spontaneous. We have friends and neighbors who walk by the house, hear the laughter and then head straight for the backyard where they know we will be found. Sometimes when our gatherings are unplanned, it's easy to forget about applying sunscreen and insect repellent. I have learned to keep those products outside and to keep reminding everyone to apply them and reapply as needed.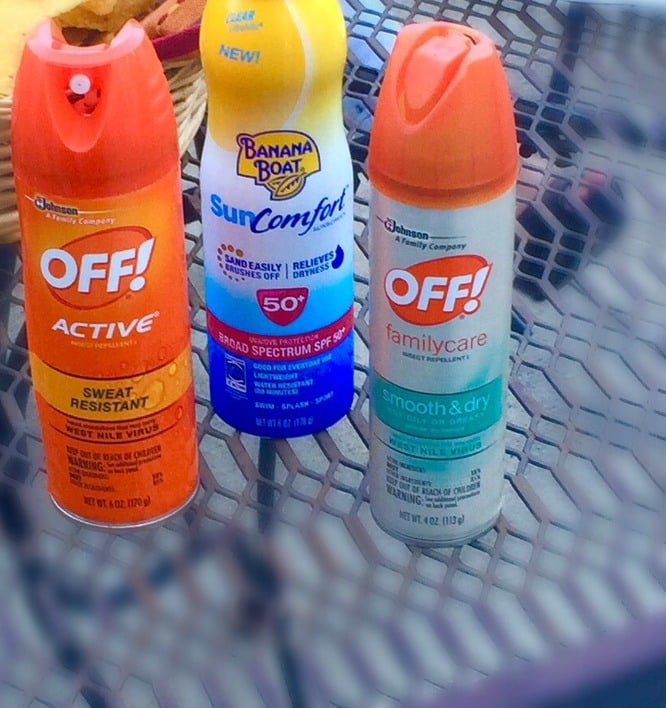 Summer days in the sun can lead to painful sunburns. Living in Southern California with my fair skin can be challenging. I apply sunscreen in the morning and then leave it nearby when I am outdoors so I can reapply it often. If you keep the products outside, your guests will be reminded to use them too.
Do Summer Outside With Sun Protection From Banana Boat® SunComfort ™
With the Banana Boat® SunComfort ™ Family Care line with SPF 50, we are protected for up to 80 minutes with this sunscreen's water resistant formula. It provides safe and effective broad spectrum UVA and UVB protection
It also moisturizes to relieve dryness which is an unexpected bonus and if you use it at the beach you can easily brush off sand when it is on your skin.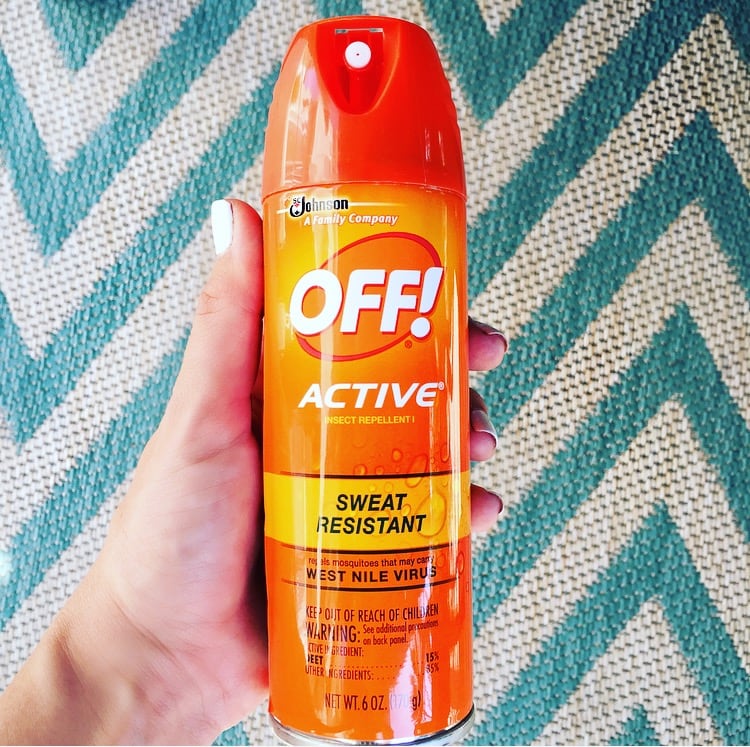 Do Summer Outside With OFF!® Insect Repellent
We love to barbecue all summer long. My husband and my daughter are mosquito magnets. We have learned the hard way never to be without OFF!® insect repellent. I like the OFF! Active® product because it is sweat resistant but you can also choose the OFF! Deep Woods® Insect Repellent VIII (Dry) and the OFF!® FamilyCare Insect Repellent II (Clean Feel).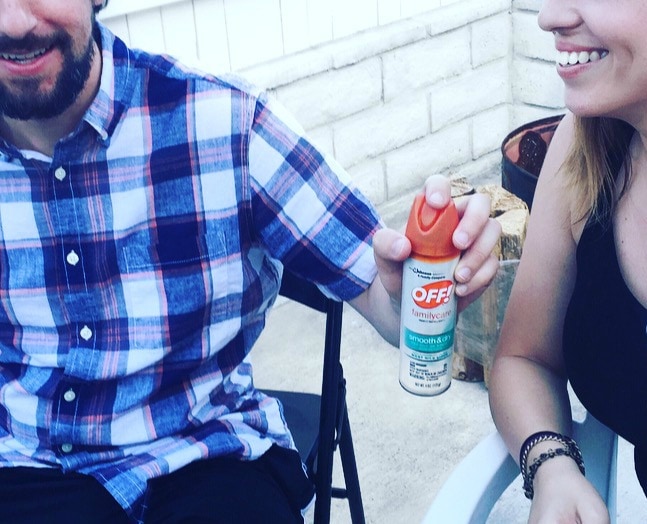 OFF!® Usage
Shake well before using!

Hold container 6 to 8 inches from skin or clothing and spray with a slow sweeping motion. Do not apply over cuts, wounds, irritated or sunburned skin. Do not spray in enclosed areas. Use just enough repellent to cover exposed skin and/or clothing. Avoid over-application of this product. Frequent reapplication and saturation are unnecessary. Do not allow children to handle this product. Do not apply to children's hands. When using on children, apply to your own hands and then put it on the child. After returning indoors, wash treated skin with soap and water. Spread evenly with hands to moisten all exposed skin.

TO APPLY TO FACE: Spray palm of hand first and then apply sparingly and avoid eyes. Do not spray directly onto face. Do not apply near eyes and mouth. Apply sparingly around ears.

Do not use under clothing. Spray shirts, pants, socks, and hats. For ticks and chiggers also spray cuffs, socks and around other openings in outer clothing. Will not damage cotton, wool, or nylon. Do not apply on or near: acetate, rayon, spandex or other synthetics (other than nylon), furniture, plastics, watch crystals, leather and painted or varnished surfaces including automobiles.

OFF! Deep Woods® –

Long-lasting mosquito protection – Repels mosquitoes that may carry the Zika or Dengue virus.

So enjoy your time outside with friends and family but make sure to use Banana Boat® SunComfort ™ sunscreen to protect yourself and guests from the sun's UVA rays and OFF!® insect repellent for protection from mosquitoes. Both products are available at Walmart so stock up on them today and be ready for the summer.
[kkstarratings force="false" valign="bottom" align="left"]