Our friends and family are learning how to celebrate special occasions and still stay safe. We found these perfect items for drive-by birthdays at home and birthday treats you can send to that special someone.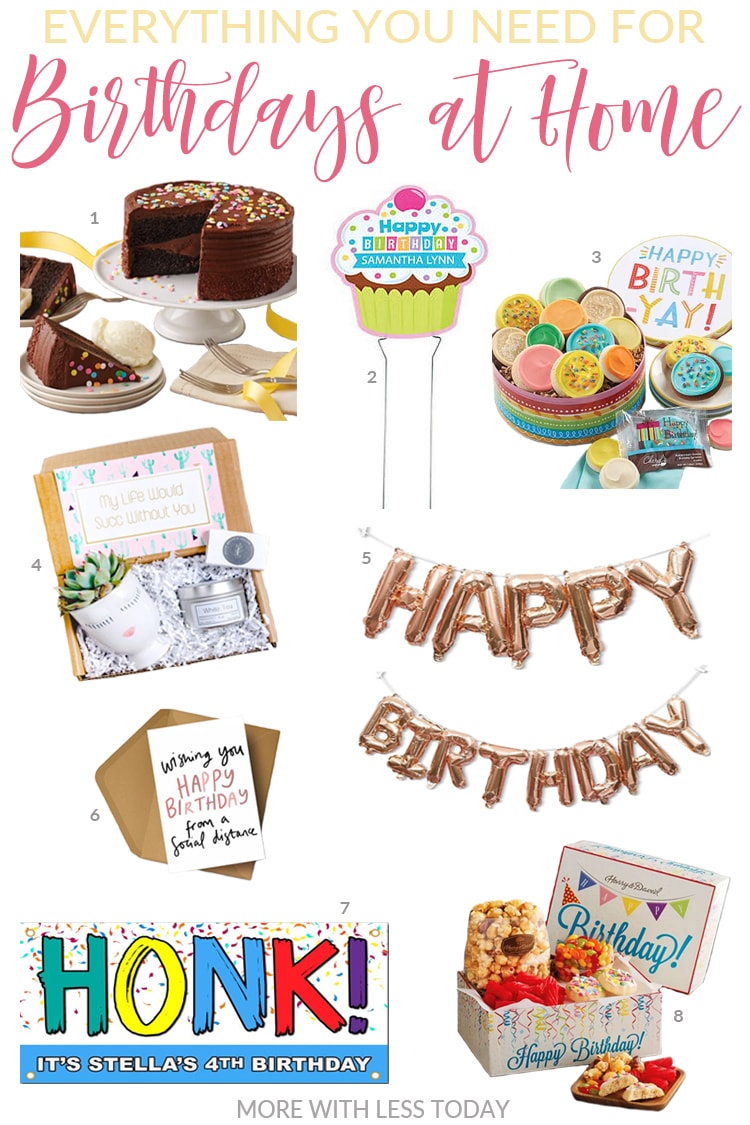 We have affiliate relationships which means we may earn a small referral commission at no additional cost to you if you shop using our links. As an Amazon Associate, I earn from qualifying purchases.
Special Items for Drive-by Birthdays at Home and Treats to Send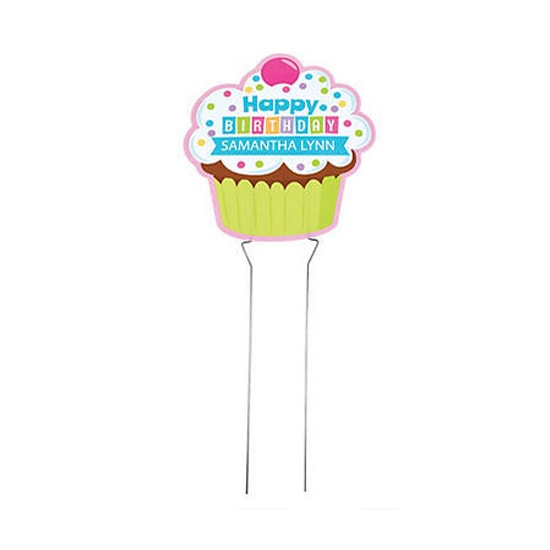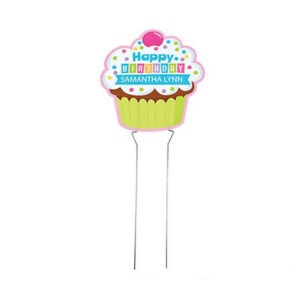 Personalized Cupcakes Sprinkles Yard Sign
"Throw a cupcake birthday party and use this sign to make sure everyone knows where the party is and that there's a birthday star in the neighborhood! Includes metal stakes. Personalize with 1 line of text. Printed on one side only. Corrugated plastic. 17 1/4″ x 19″ Simple assembly required."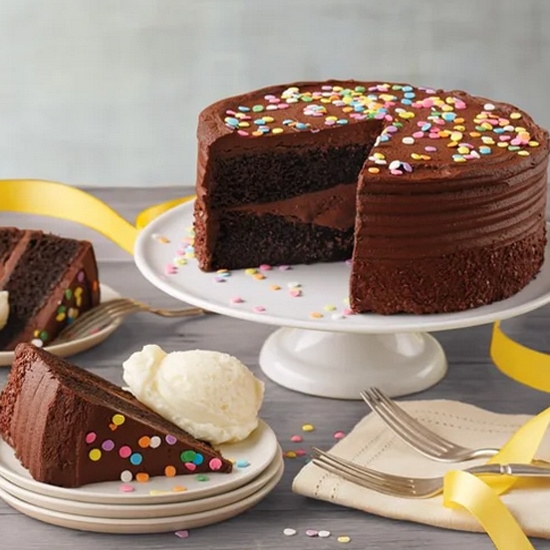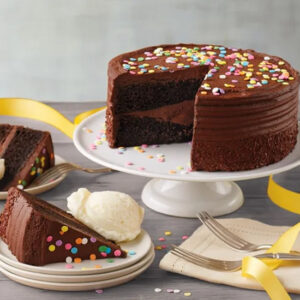 Chocolate Birthday Cake
"The most memorable celebrations start with the perfect chocolate cake. Made with rich dark chocolate and butter, this decadent treat is crafted in our own bakery, then hand-decorated with cream cheese frosting and confetti sprinkles. It's a wonderful way to wish a happy birthday to someone you love, and it's big enough for a whole party to enjoy."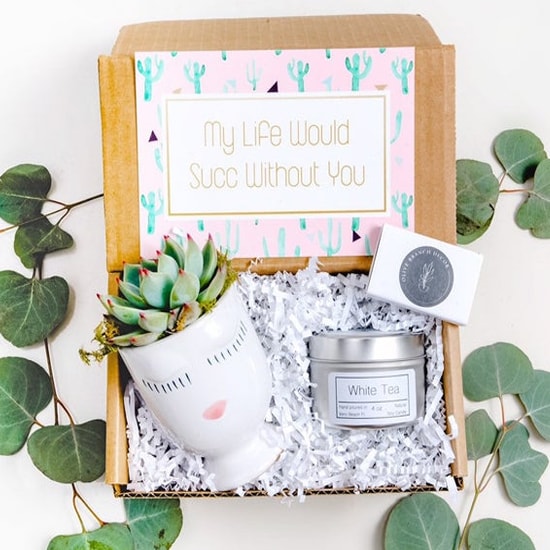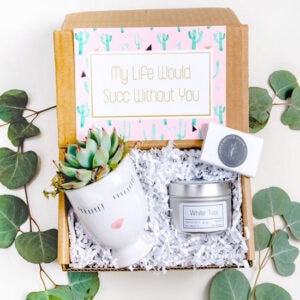 My Life Would Succ Gift Box | Succulent Gift Box to Send
"You will receive a gift box including a 3 inch succulent in a face planter sent with soil and packaged with great care. You will also receive a scented soy candle. Contact the seller for specific delivery date details."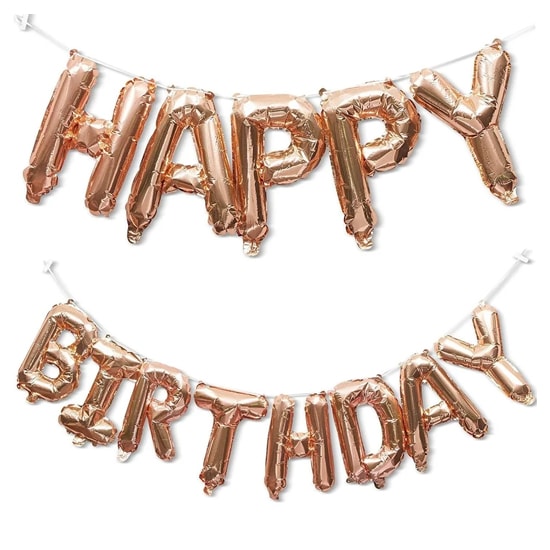 Happy Birthday Letter Holographic Balloon
"Like ice cream and cake, balloons and parties just go together, and these beautiful rose gold balloons will be a hit at your birthday party. They are great for both small and large scale decorations and will not burst throughout the evening. The premium quality, sturdy balloons can also be deflated and reused at the next celebration."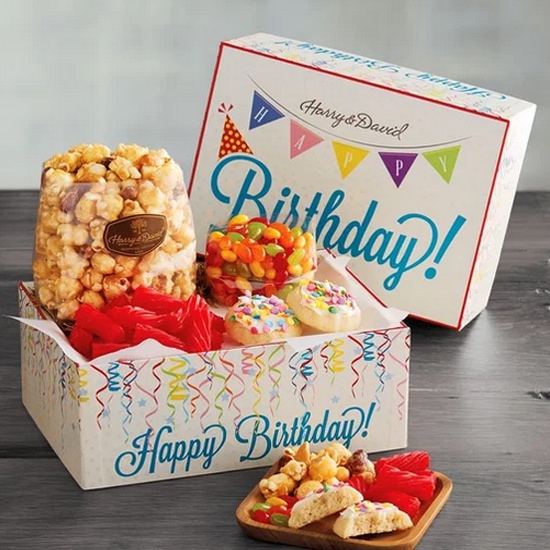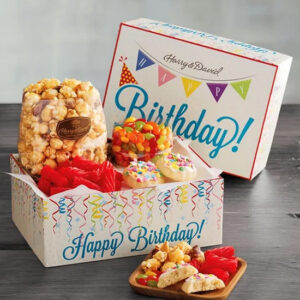 Birthday Sweets Gift Box
"Wish someone special a fantastic birthday with a sweet assortment of delicious gourmet treats. The Birthday Sweets Gift Box is overflowing with fun and festive delights, like Moose Munch® Gourmet Popcorn and vanilla shortbread cookies covered in candy confetti. The bright and colorful message says it all: Happy Birthday!"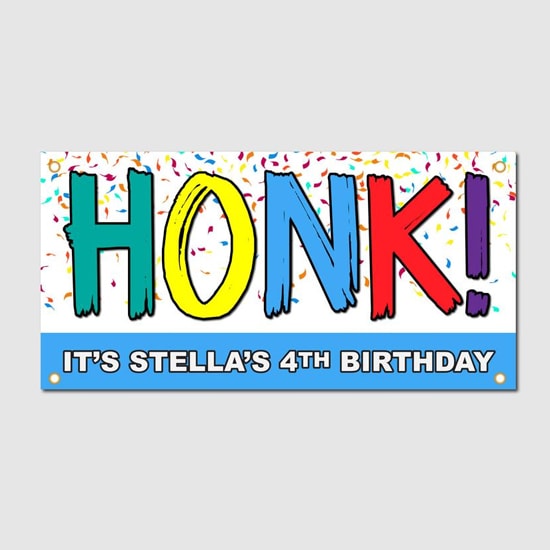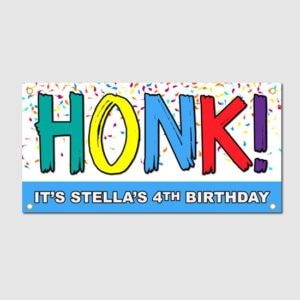 "Free Overnight Shipping – Enter what you would like in the bottom box for text example: "It's Stellas's 4th Birthday"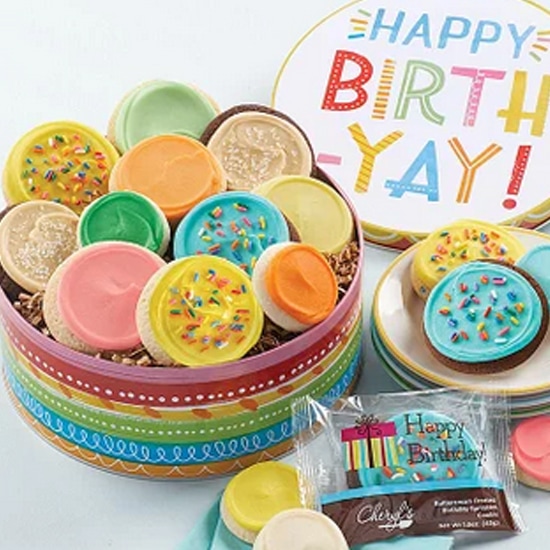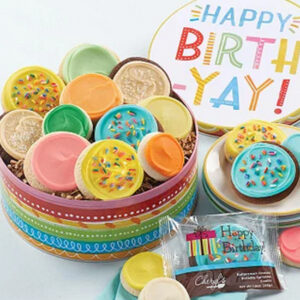 Birthday Gift Tin – Frosted Assortment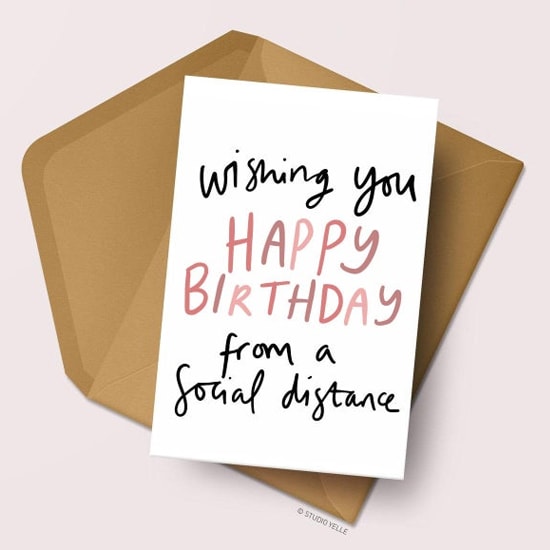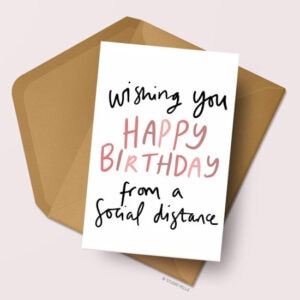 Birthday Gift Box Care Package
Convenient, All In One Solution With Premium Party Favors, Cookies, Candy, Candle, Banner & more
Do you have any creative ideas to share for drive-by birthdays at home?