If you want to add some easy Easter decor to your home, we have a fun decoupage craft that you can make today. All you need are some old book pages and some Easter decor. It's a fun project to do with kids. If you have plastic Easter eggs, this craft is a great way to repurpose those!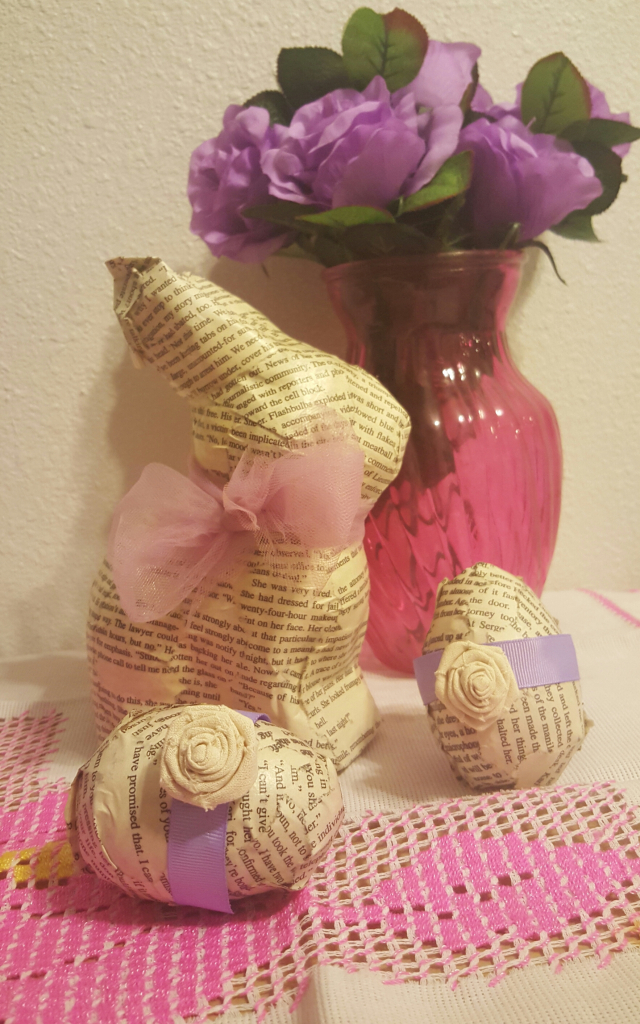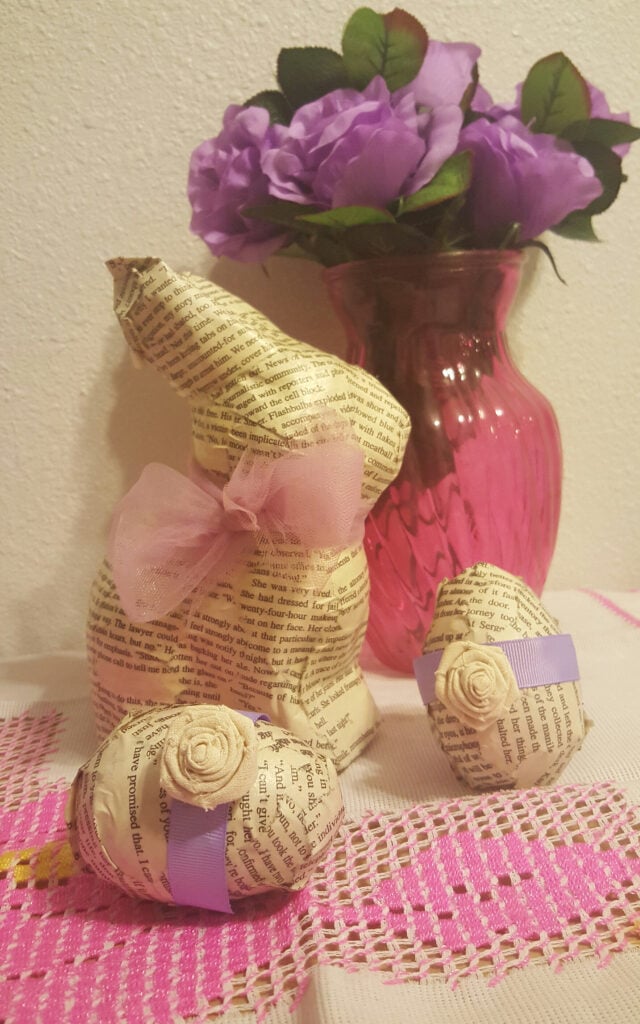 Working with Mod Podge is easy, messy and fun. You don't have to be precise to have your project turn out great. I ordered mine on Amazon.com. As an Amazon Associate, I earn from qualifying purchases.
By using a decoupage medium like Mod Podge , you can tie together several old items into a lovely Easter centerpiece or display.
Supplies:
Easter Bunny (plastic or ceramic)
Plastic Easter Eggs
Mod Podge Decoupage Medium – I used the Matte finish
Sponge Brush
Old Book Pages or wrapping paper
Optional: Hot glue gun and ribbons and flowers for embellishment.
Step 1: Tear pages from your book into 1″ wide strips. The lengths can vary. You can estimate how many you need depending on the number of items you are going to cover.
Step 2: Apply a generous amount of Mod Podge on a small section of your Easter Bunny figurine.
Step 3: Use the sponge brush to apply the torn book page pieces onto the figurine. Smooth over any curves with your fingers. You can bend or tear the paper during this process and continue to overlap strips as you go to give it more depth and texture.
You will do the same technique on the eggs or any other objects you chose. Spring chicks would be cute too!
Step 4: Paint another layer of Mod Podge over the top. The wetter the paper gets with glue, the better it will adhere.
Be sure to allow 15-20 minutes in between coats. Use your sponge brush with a little Mod Podge to glue the sides of pages down if they start to lift. Use your fingers to make the paper conform well to the figure. It's messy, but this is what worked best. If you have any holes to cover, just tear up more of the page into small pieces to cover them.
Note: The Mod Podge will apply white, but will dry clear.
Step 5: Decorate with festive ribbons and flowers in your favorite springtime colors.
It's easy, messy and fun!
Hop to it!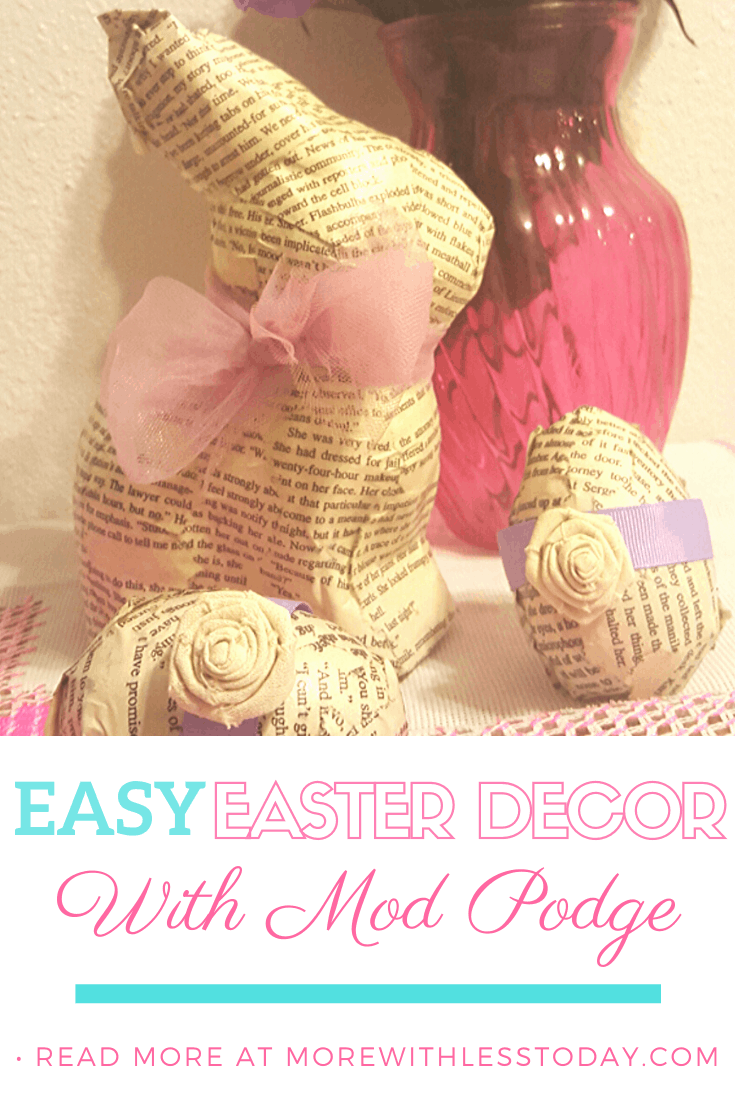 We think you will really enjoy our Pinterest board called Goodwill Finds Repurposed . We would love to follow you too!