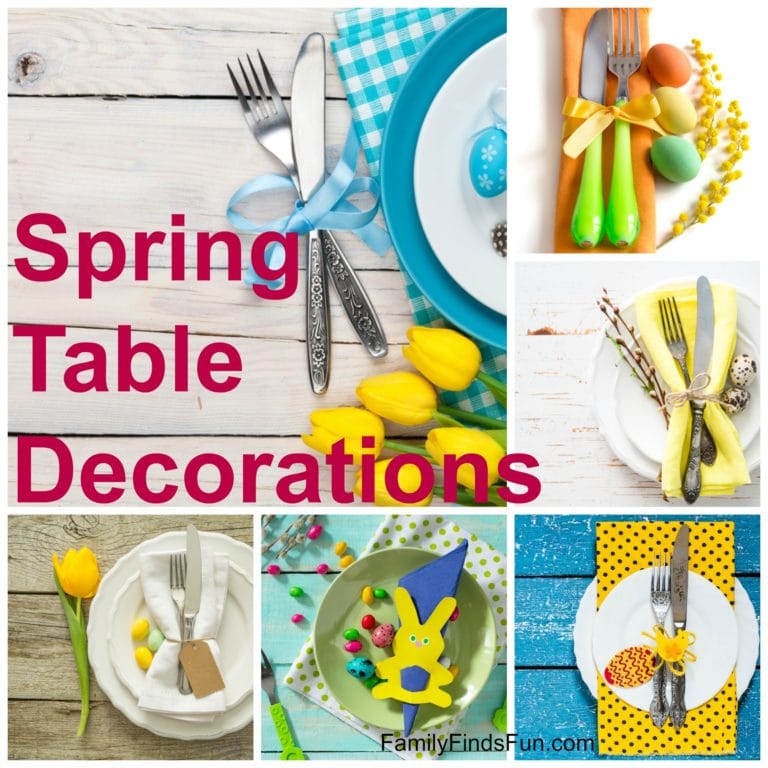 If you are looking to add flair to your table, here is easy Easter table decor you can put together fast. Take a look at how Maggie from FamilyFindsFun used color and a few simple elements.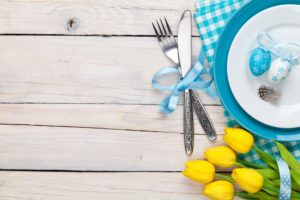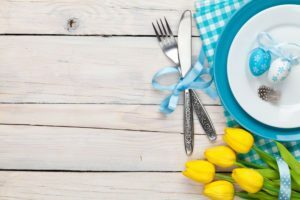 This beautiful blue checked table setting is clean and crisp looking and will bring praise from your Easter guests. Start out with a blue checked linen napkin tri-folded and then add two coordinating plates in blue and white, with the white plate being just a bit smaller than the blue. Pull your color through to your silverware by crisscrossing them and tying with a thin piece of blue ribbon. Beautiful! Bring a burst of color that goes well with your blue base by adding a small clutch of tulips or other flowers at each setting. Nothing says spring more than fresh flowers!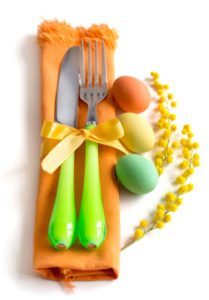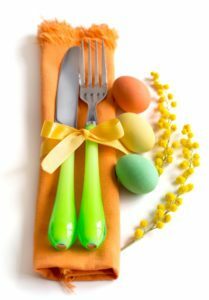 For a simple setting for your table, fold an orange linen napkin and add a set of silverware with brightly colored handles on top of the napkin. Tie the silverware and napkin together with a thin ribbon in a coordinating color and offset the table setting with a few colored eggs and a sprig of baby's breath or another small budding plant.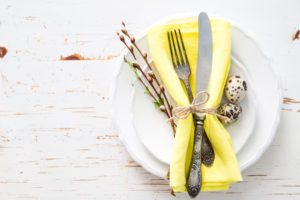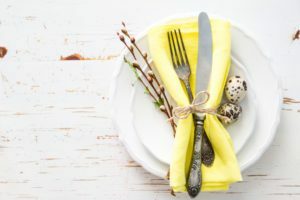 If you would like to add a more rustic look to your table, gather a yellow linen napkin, your silverware and a piece of twine. Place the silverware on top the napkin and tie together with the twine. Place the arrangement on a small white plate atop a larger white plate. Add a few dyed eggs in earth tones and a sprig of pussy willow. The earth tones are subtle and elegant and will make a beautiful Easter table.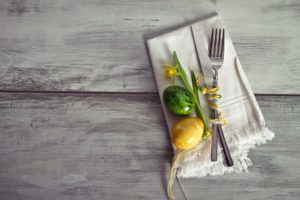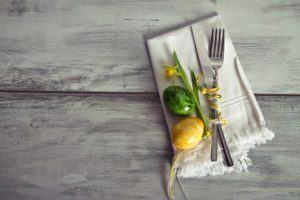 For a light, airy table setting, go with an all white linen napkin, fold and then place your silverware on top. Using string or twine, thread a small plain gift tag and then tie around the napkin and silverware. Place these on a small white plate on top of another larger white plate. Add a few Easter egg candies beside the napkin and a pretty tulip or daffodil next to the place setting. So very easy, yet elegant and beautiful.
This Easy Easter Table Decor will brighten your table and a festive flair to your meal.