With a little guy who has Celiac Disease and myself being allergic to corn and wheat, there are a lot of foods that are off-limits or difficult to find in options that are safe for us. Regular pasta is not safe for either of us and most gluten-free pasta are made from corn. One thing we know is safe for both of us is rice and we eat a lot of it with our meals. Because rice requires little to no prep and is good for us, allergy-free food it's a staple in our pantry.
Rice is key in our meal plan and is so versatile that it can be eaten for any meal or snack and mixed with so many other foods to create great recipes like this Hawaiian Rice Medley. #CelebrateMinuteRice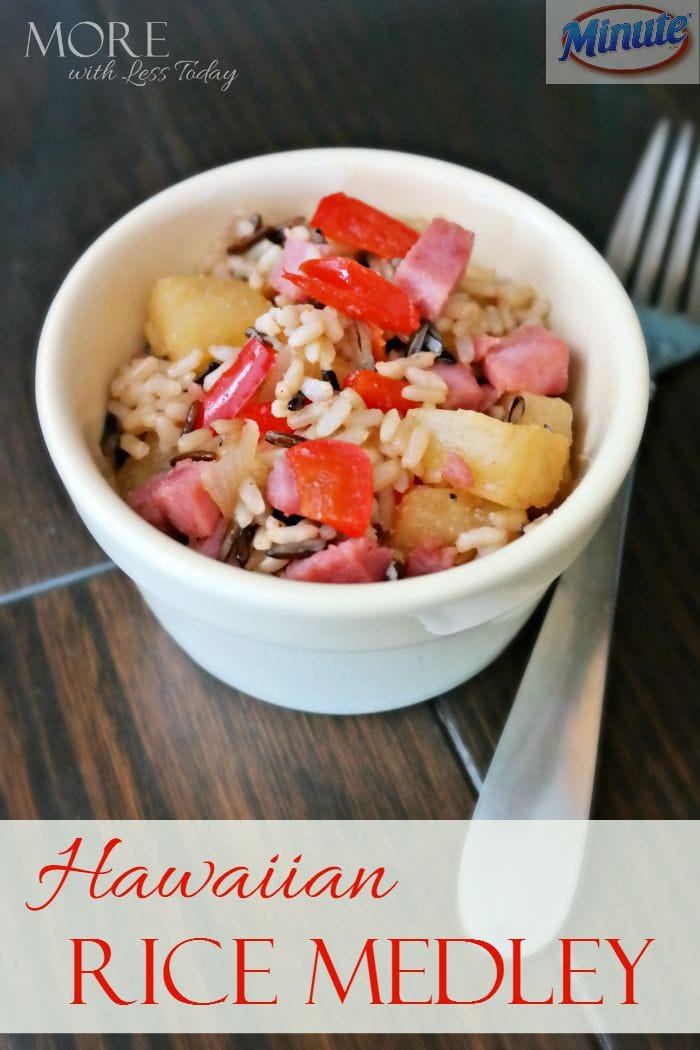 This recipe is quick and easy anyway but when we use Minute® Ready to Serve it's even easier. It's also portable and is the perfect portion!
Hawaiian Rice Medley
Ingredients:
Minute® Ready to Serve Rice – I like the Brown & Wild Rice combination

1/2 cup diced ham

1/2 red bell pepper – diced

1/2 small onion – diced

3/4 cup pineapple cut into small chunks

pineapple juice

1 tbsp honey

spices to taste – salt, pepper, ginger, garlic powder, ground red pepper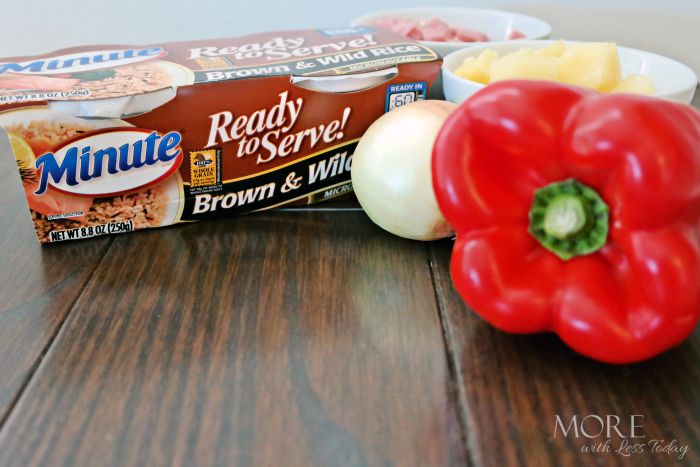 Instructions:
Saute the onion and red pepper in a medium skillet until they begin to soften then add the ham pieces.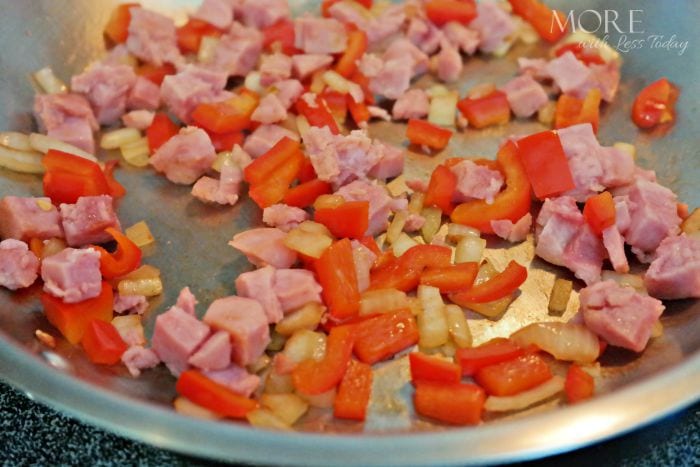 After the ham, onion, and pepper have cooked for several minutes, add the pineapple pieces.
Pour approximately 1/3 cup of pineapple juice into the pan. Add the honey and seasonings and stir well.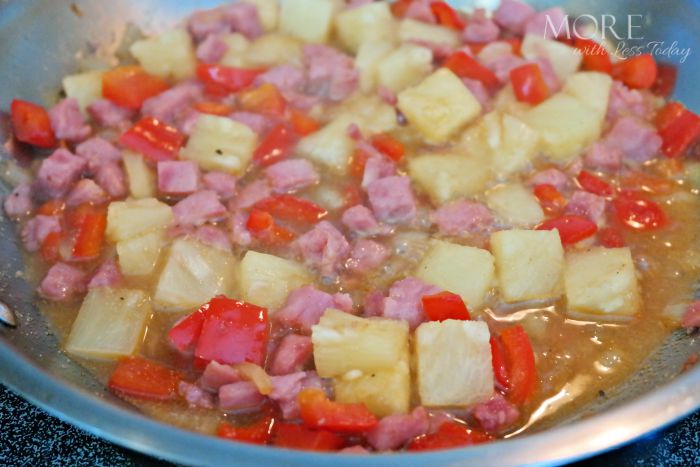 Let liquid begin to boil, then reduce heat to simmer and continue cooking for several minutes.
If you're taking this meal on the go, you'll want to let the above mixture cool and place approximately 1 cup into a microwave-safe, portable container. If you're eating it right away turn the heat down and cook your rice while it simmers.
With 1 cup of the pineapple ham mixture ready in a portable container, I can grab a Minute® Ready to Serve Rice container and make a quick meal at any time.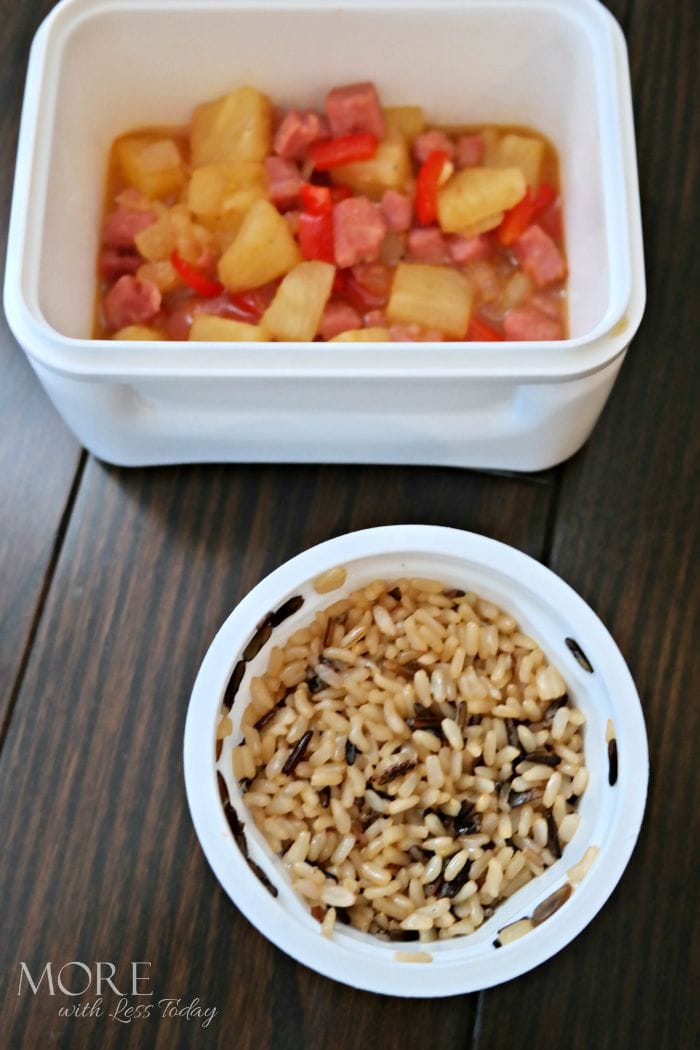 When I'm ready to eat it, I simply heat the rice and pineapple mixture in the microwave for 60 seconds each and stir it together.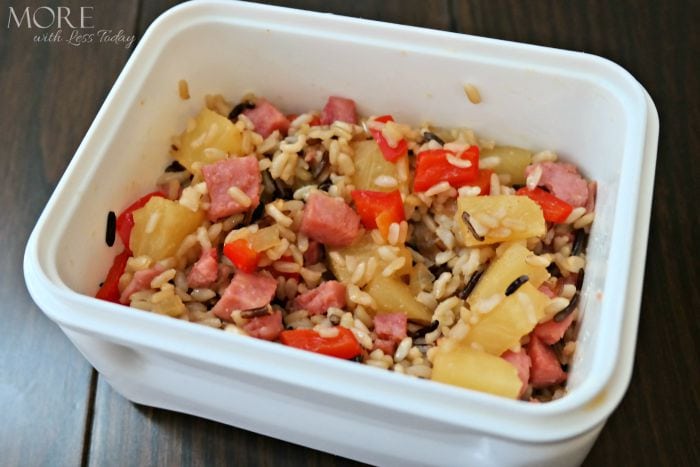 The Minute® Ready to Serve rice is great on it's own but turning it into a meal of Hawaiian Rice Medley with protein, fruit, and veggies is a delicious variation!
Minute® Ready to Serve is whole grain and available in Brown Rice, Brown & Wild Rice and Multi-Grain Medley, Jasmine Rice, White Rice, Chicken Rice Mix, Yellow Rice Mix, and Fried Rice Mix as well as the new Minute® Ready to Serve Black Beans & Rice, which is ready in 90 seconds. All are conveniently packaged in two individual single-serve cups that are perfect for portion control and on-the-go meals.
This is a sponsored post written by me on behalf of Minute® Ready to Serve Rice.