Ellen DeGeneres has teamed up with Walmart to share her list of Ellen's Favorite Things for Spring 2020. Her gift guide includes a stackable beverage dispenser, affordable fashion from EV1, a weekend getaway bag for your dog and more! 
All of the items are found at Walmart.com. We are not associated with these deals, we are just sharing them for our readers to check out. We have affiliate relationships which means we may get a small referral commission at no additional cost to you if you shop using our links.

Ellens Favorite Things – Ellen's List for Spring 2020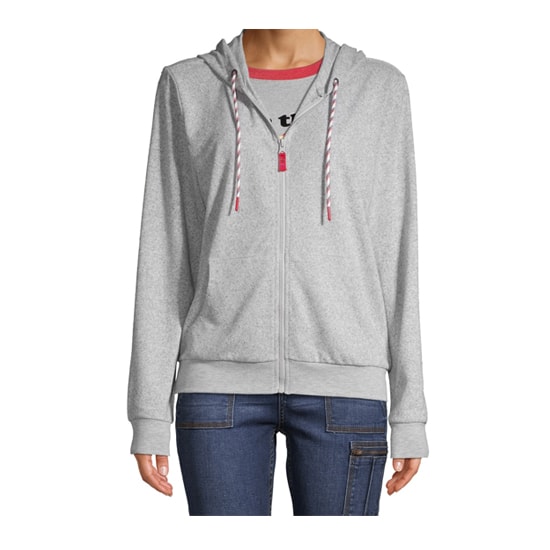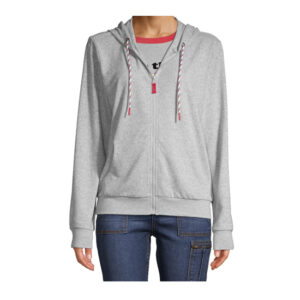 "A zip hoodie to love forever brought to you by EV1 from Ellen DeGeneres. Grab your new best friend, the hooded zip sweatshirt with love printed on the back, and head out to meet the day. Exclusively at Walmart."

"Star on stripes forever. Get cozy with a superstar of a pullover sweater by EV1 from Ellen DeGeneres. It's a fun, soft alternative to knits and a standout for cooler temps. Exclusively at Walmart."

"PERSONALIZED BACKLIT BOX- This Cinematic Light Box comes with 85 pieces including letters, numbers and symbols that you can easily slide through the rail lines to create messages and phrases. The Light box has 3 lines that can be filled with 8 or 9 characters each and its A4 size (8.75?x11.75?) is ideal for display. A great DIY project to personalize colorful messages around the home or office."

"Out by pool or at the dining table for mealtime, the I Heart You Lidded Tumbler by Drew Barrymore Flower Kids – Set of 4 is a fun way for your little one to sit and sip. This set of tumblers is made of 100% Tritan plastic. For safety, the material is non-toxic and BPA-free. It's also impact-resistant for any (inevitable) dropping (or throwing) that occurs. You can be sure that these tumblers will last a long time, too. For easy cleaning, they are dishwasher safe and stain-resistant. A pattern of sketched hearts in multicolor designs features a mix of soft pink, yellow, lavender, and red."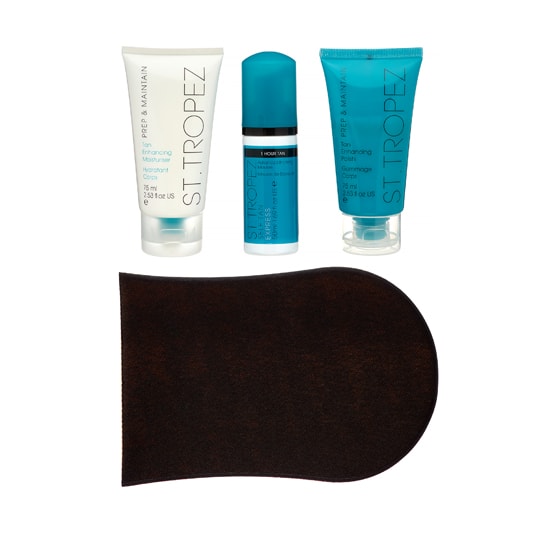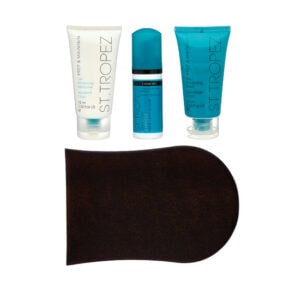 St. Tropez Tanning Essentials, Self Tan Express Starter Kit Gift Set
"The St. Tropez Self Tan Express Starter Kit equips you with essential self-tanning hydrating body skincare. Perfect for traveling, the kit includes the Express self-tanner that beautifies and perfects the skin while prolonging your tan and enhancing your physical features."

"The alcohol-free, roll-on deodorant contains zinc, wasabi extract and a blend of essential oils to reduce and mask unpleasant odour the natural way. Aesop Herbal Deodorant Roll-On, 1.7 Oz."

"Overland Dog Gear is an organized luggage system that makes it simple to travel with your dog for any length of time. The Week Away Bag holds everything your dog needs to travel by car or air for a weekend, a week, or even to the pet sitter. It's your dog's own luggage, complete with a special personalizable luggage ID tag. With Overland Dog Gear, you and your dog will be organized, packed, and ready to go! Organized luggage system makes it simple to travel with your dog for up to a week away; durable fully lined bag meets airline carry-on requirements; holds more than 40lbs of weight; front flap encloses a drop-down feeding station with two dishwasher safe 5-cup collapsible, silicone bowls and a removable placemat; two lined carriers hold 30 cups of food or treats in total; inside compartment divider keeps food carriers neatly stacked; zippered inside storage pocket for secure storage, mesh pockets on both sides, and a large back storage pocket; adjustable, padded shoulder strap; back luggage sleeve fits over a pull-up handle to rest on a suitcase; even has a luggage ID tag."

Be embraced by your new favorite denim jacket from EV1 from Ellen DeGeneres. The tie-dye finish and print at the back has you looking stylish—we love it! Exclusively at Walmart.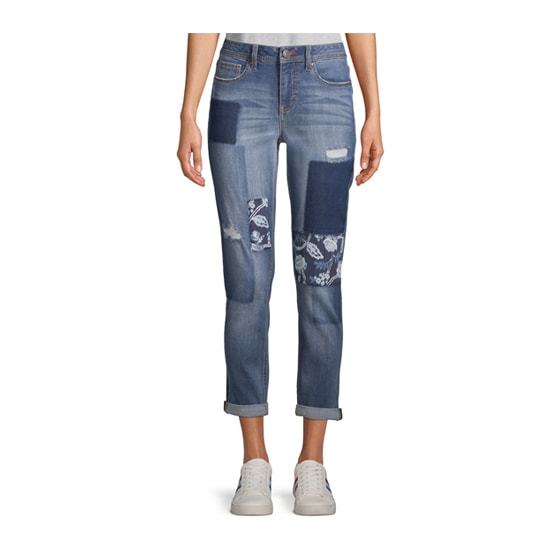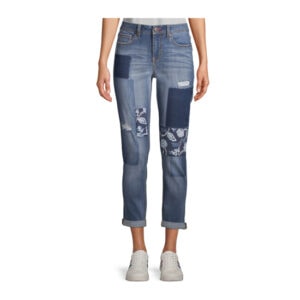 EV1 from Ellen DeGeneres Alex Relaxed Ikat Floral Patchwork Jeans 
"What's old is new. Add denim that delights with these Alex Ikat Floral Patchwork jeans by EV1 from Ellen DeGeneres. The relaxed fit jeans and patchwork detail elevate your style in a welcoming way. Exclusively at Walmart."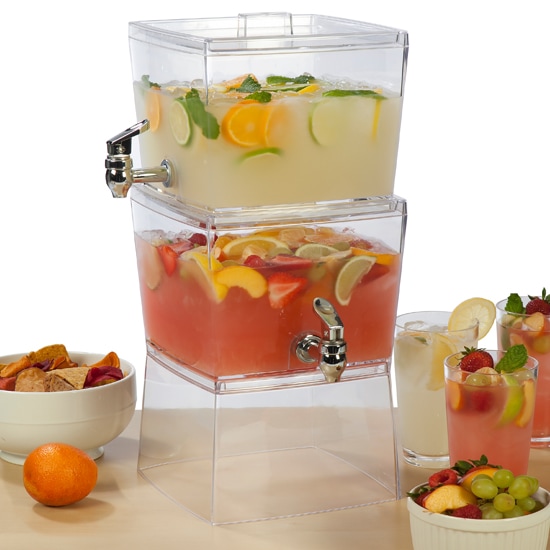 Creative Bath Stackable Beverage Dispenser
"This Creative Bath Stackable Beverage Dispenser is ideal for social gatherings. It's made of durable, BPA-free, shatter-resistant plastic in a clear color allowing guests to easily view the stored contents. The package includes two stackable dispensers with each featuring a 1.5-gallon liquid capacity, two fitted lids and a stand. The containers also feature gray chrome, durable nylon spigots that allow for easy dispensing. Plus, the see-through design lets you monitor supply levels and the wide opening enables you to remove and replace your specialty drinks as needed. It's handy for birthday parties, graduations, anniversaries, backyard barbecues and more."

"Baking is fun, and this Pioneer Woman Baking Prep set wants to keep it that way. The fresh floral patterns will brighten up your day, as well as help you with your next creation out of the oven. When you need to break down your flour so it will combine better with other dry ingredients like cocoa powder, sift it in style! The Acacia hardwood handles on these multi-useful silicone spatulas make them both gorgeous and durable, for any mixing, spreading, scraping or folding needs you may have plus they're all heat safe to 450°F! Included with the set are 2 sizes of brightly decorated scoops; one perfect for dropping evenly sized and shaped cookie dough onto your baking sheet, so you can get the perfect batch of cookies; and a larger scoop for ice cream pie a la mode! Rounding out the set are 3 delightful magnetic bag clips that will help seal your bags of dry oats or chocolate chips and keep them fresh. And use them to organize your memos, photos and coupons, too."
Ellen's Favorite Things – February 2020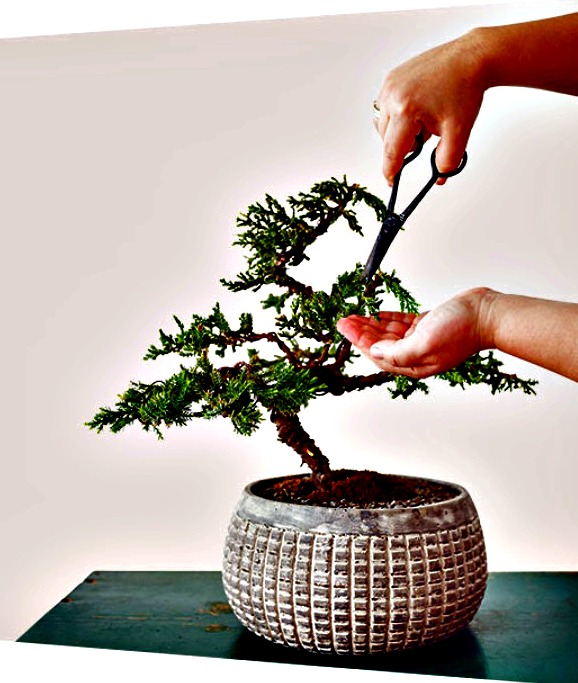 Blosson Bonsale Tree Sow & Grow Kit
Everything you need to grow 4 bonsai trees from seed. Nature's Blossom Bonsai grow kit contains everything you need to start your own little zen garden today and to easily grow four types of bonsai trees from seed.
This bonsai garden starter kit contains: 4 seed packets, 4 biodegradable pots, 4 soil starter pellets, 4 plant markers, and instruction manual 

Enjoy Nature's Blossom's 100% grow guarantee – if you have any issues with growing don't hesitate to contact us! our customer support team is available for you 24/7.

High germination rate to ensure growing success

Suitable for indoor and outdoor home garden 
See the rest of Ellen's Favorite Things for February here!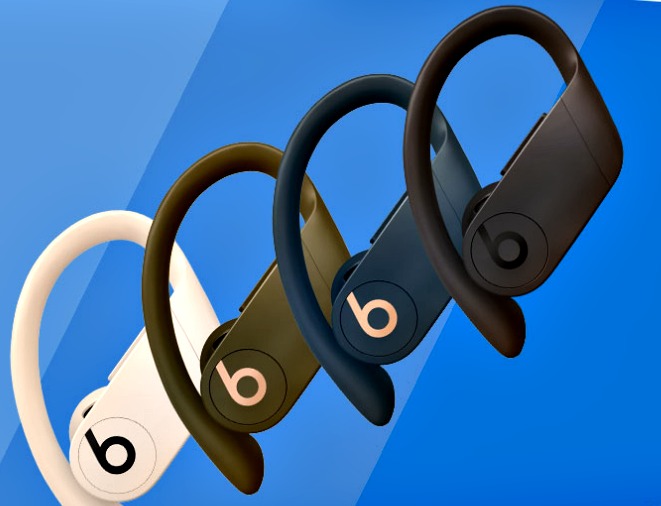 Powerbeats Pro Totally Wireless Earphones 
"These totally wireless Powerbeats Pro earphones are built to revolutionize your workouts. With zero wires to hold you back, the adjustable, secure-fit earhooks are customizable for extended comfort and stability.
Reinforced design for sweat and water resistance lets you take it to the next level. Each earbud has full volume and track controls and up to 9 hours of listening time to fuel your training with a powerful, balanced sound.
Long hours of training? Marathons? Bring it. Each earbud has up to 9 hours of listening time so you can keep your music going. With the charging case, you'll get more than 24 hours of combined playback. If you're in need of extra juice, 5-minute Fast Fuel charging gives 1.5 hours of playback when the battery is low (1). To further conserve battery, motion accelerometers detect when they're idle and automatically enter them into sleep mode. And when you're ready to use them again, simply put them back in your ears and you'll be off and running."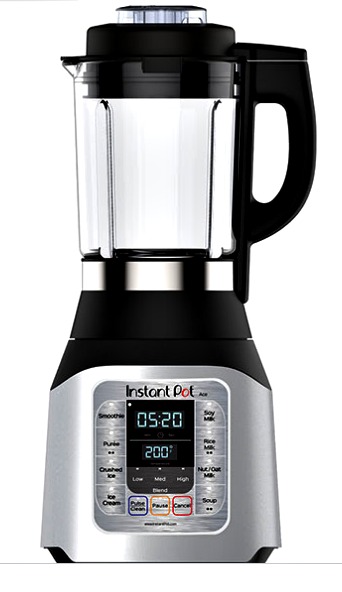 "The Ace Multi-Use Cooking and Beverage Blender is designed with 8 Smart One-Touch programs. With the Ace, preparing your favorite Smoothie, Purée, Frozen Dessert, Soy, Rice, Nut/Oat Milks, and Soup are as easy as pressing a button! Create homemade, Almond, Nut, Oat, Rice and Soy Beverages along with butter. Not only can you create unique beverages, but you can also prepare hot soups, purée vegetables, and baby food all in one pitcher. The Ace features 3 manual blending speeds, 4 cold blending programs, and 4 hot blending programs. Cold blending programs are ideal for Smoothies and Frozen Desserts. Whereas, hot blending programs provide you the ability to cook fresh ingredients combining boiling and blending for one-pitcher meals. The premium-glass pitcher is highly resistant to changes in temperature. During the cooking process, the display will provide you with real-time cooking temperatures (Fahrenheit or Celsius) so you can check on the cooking progress at a glance. A powerful and quiet motor with a speed of 23,000 RPM allows you to crush, blend and pulverize the toughest ingredients in seconds. The Pulse / Clean permits you to break up large chunks of food or thoroughly clean the blender."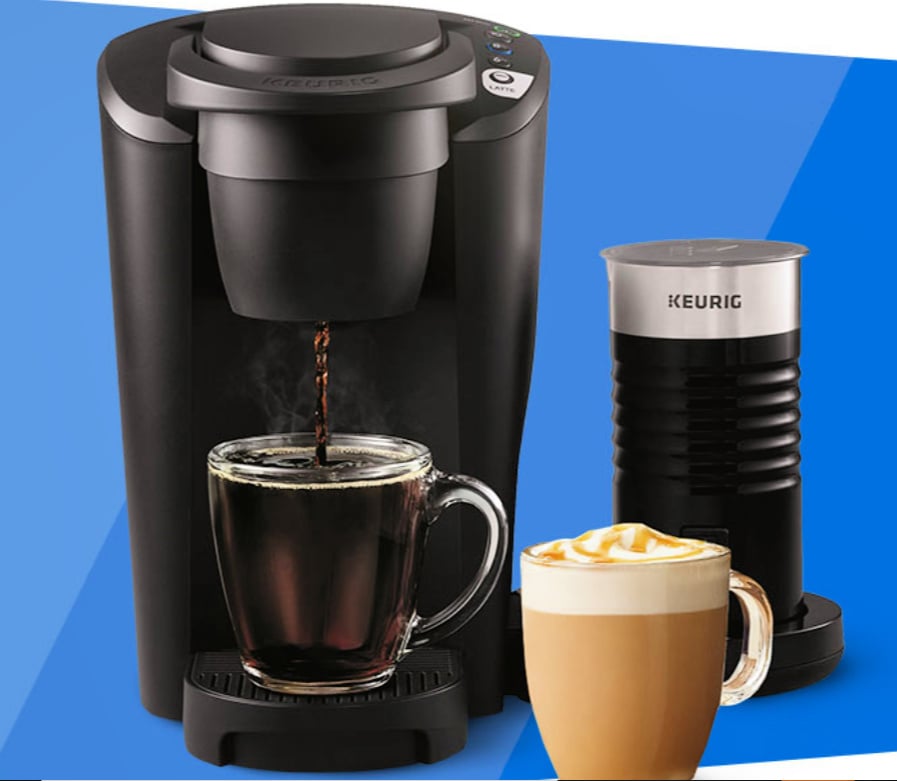 Keurig K-Latte Coffee Maker with Milk Frother, Compatible with all Single-Serve K-Cup Pods
This coffee maker has over 400 reviews.
"Versatility meets simplicity with the new Keurig K-Latte single-serve coffee and latte maker. Brew rich, full-flavored coffee and enjoy delicious, creamy lattes simply made in minutes. Whether brewing coffee or making lattes, the K-Latte brewer works with any K-Cup pod so the options are endless. Use the coffee SHOT to brew a concentrated shot of coffee perfect for making lattes. Froth your choice of fresh milk – including skim, soy, and almond – to create delicious, creamy lattes. Or, brew 6, 8, or 10oz of your favorite coffee, tea, or cocoa. The frother is designed to be easy-to-clean and the frother base flips up to save counter space. Enjoying your favorite beverages at home has never been so easy – just brew, froth, enjoy! Making a latte in 3 easy steps: 1. BREW a coffee SHOT using any K-Cup pod. 2. FROTH your choice of fresh milk, including skim, soy, and almond. 3. ENJOY your delicious, creamy latte."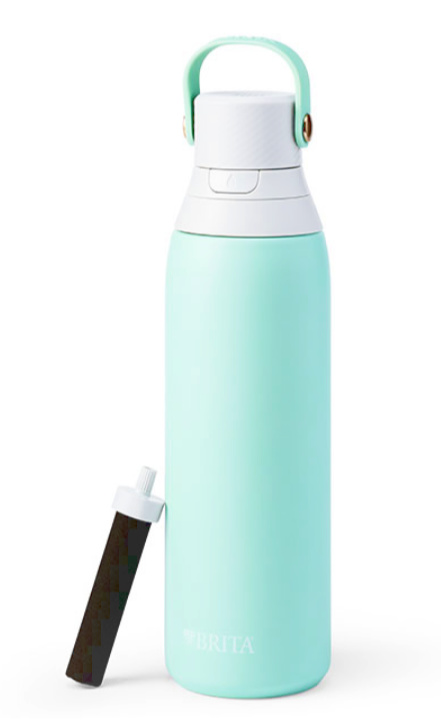 Brita 20 Ounce Premium Filtering Water Bottle with Filter – Double Wall Insulated Stainless Steel Bottle – BPA Free 
It comes in 7 lovely colors!
"Enjoy great-tasting tap water anywhere with the Brita 20 Ounce Ocean Stainless Steel Premium Filtering Water Bottle. The durable, double-wall insulated bottle stays cold for a full 24 hours. It includes 1 replaceable filter, which reduces Chlorine (taste & odor) as you drink. Featuring an enclosed, easy-sip straw, built-in carrying loop for grab-and-go portability, and one-handed push-button lid, this bottle is designed for effortless convenience. The bottle is car cup holder friendly and has a leak-proof design to help you avoid surprise drips and spills. Enjoy hassle-free hydration anywhere: at home, the office, a sporting event, or a trip abroad. One bottle filter can replace up to 300 standard 16.9-ounce single-use plastic bottles, so you can stay hydrated, save money, and reduce plastic waste. For best results, replace the filter every 40 gallons or about every two months. With Brita, take filtered water anywhere you go!"
See the Rest of Ellen's Favorite Things for January!
YOU MAY ALSO LIKE:
Walmart's Clearance Outlet – a great spot to find close-outs, markdowns and bargains.