Are you ready for the holidays? We are sharing Ellen's List Holiday Edition for 2019. Learn what are Ellen's favorite things this year. Find something for everyone on your list, including your pets for easy holiday shopping from Walmart on Ellen's List Holiday Edition.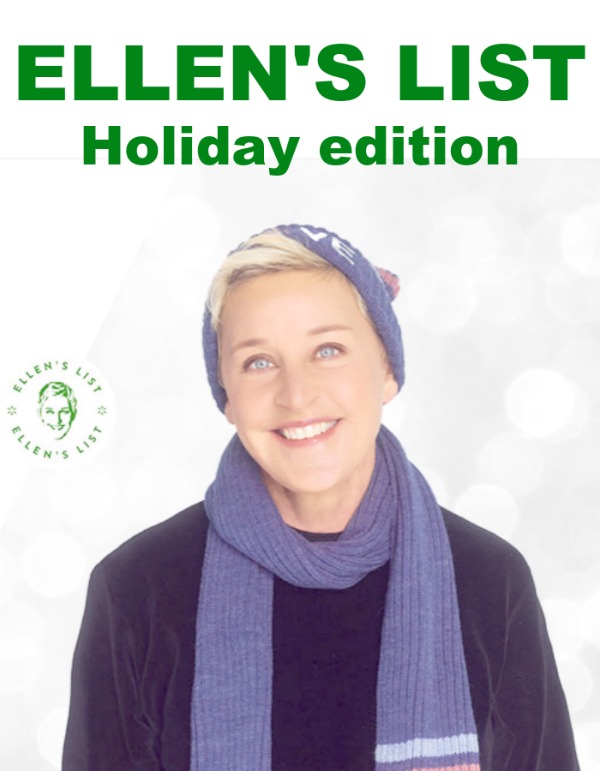 We have affiliate relationships which means we may earn a small referral commission at no additional cost to you if you shop using our links.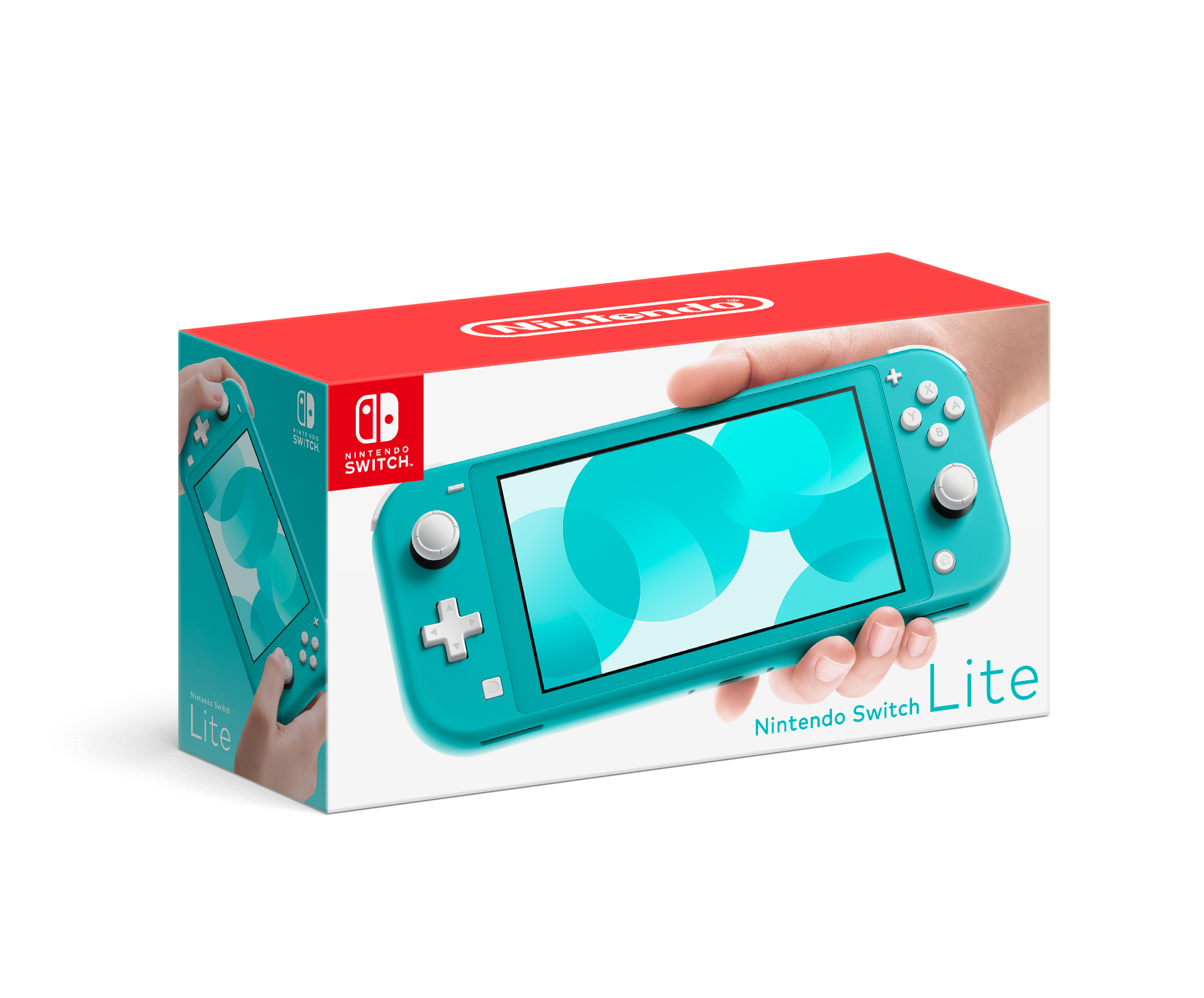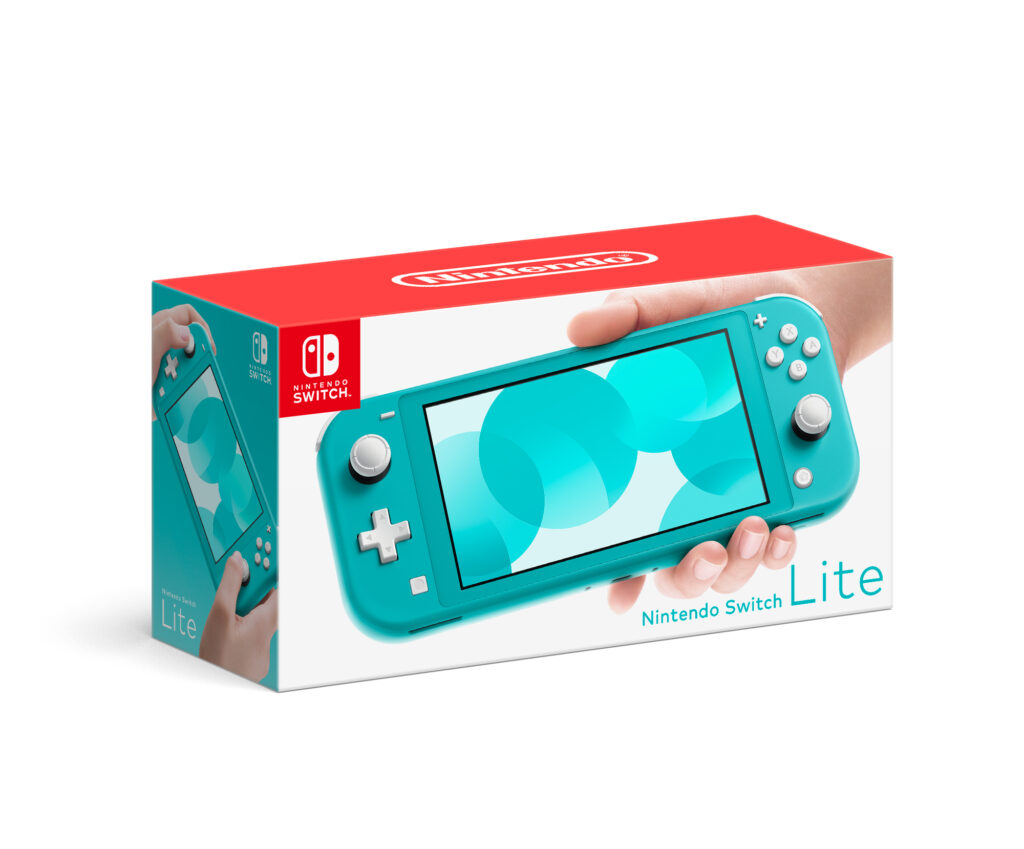 "One of the hottest toys this year, Nintendo Switch Lite is a small and light Nintendo Switch system at a great price. With a built-in +Control Pad, and a sleek, unibody design, Nintendo Switch Lite is great for on-the-go gaming."

"Dress up any casual outfit with this chic and durable tote. The bag features a roomy main compartment secured with a magnetic snap closure and an easy-access slip pocket inside for your go-to belongings. The faux leather and faux suede combo add elegance and texture to any day-to-day outfits. This set comes with a detachable card and coin pouch as well as a detachable heart-shaped zip pouch."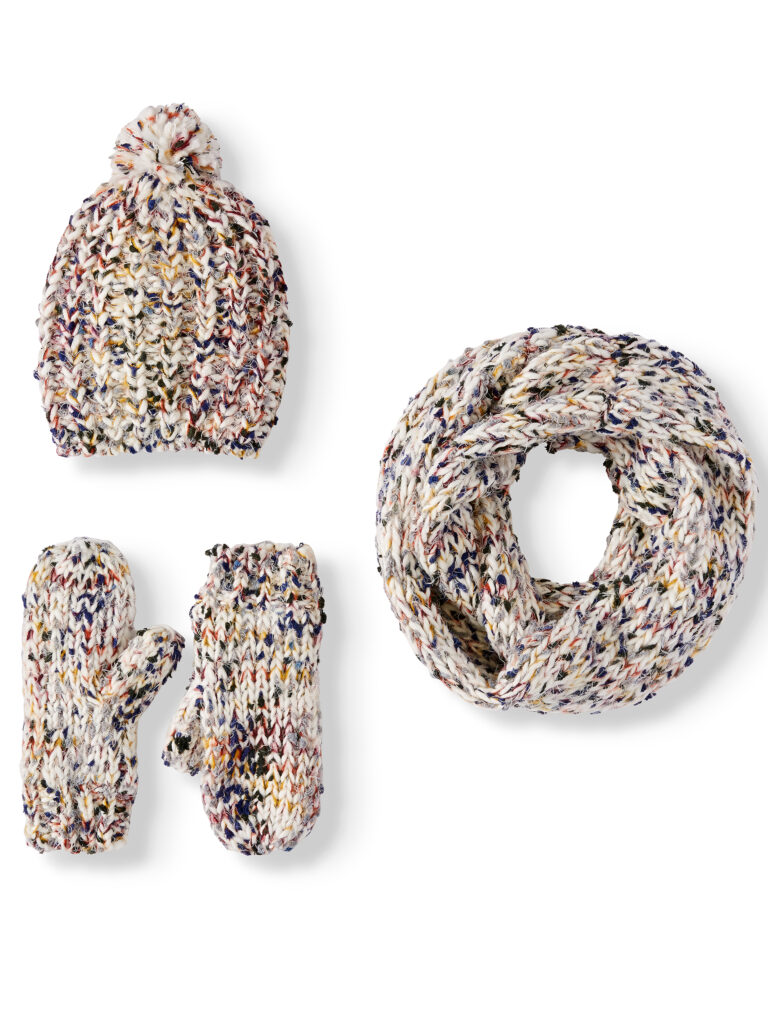 "Made with soft acrylic yarn, this EV1 Ladies 3 Piece Cold Weather Accessory Set with Cuffed Hat, Pop Top Gloves, and Scarf will keep you warm and toasty during the cold winter months. The convertible gloves can be worn as fingerless gloves or a full mitten, while the infinity scarf makes layering a breeze."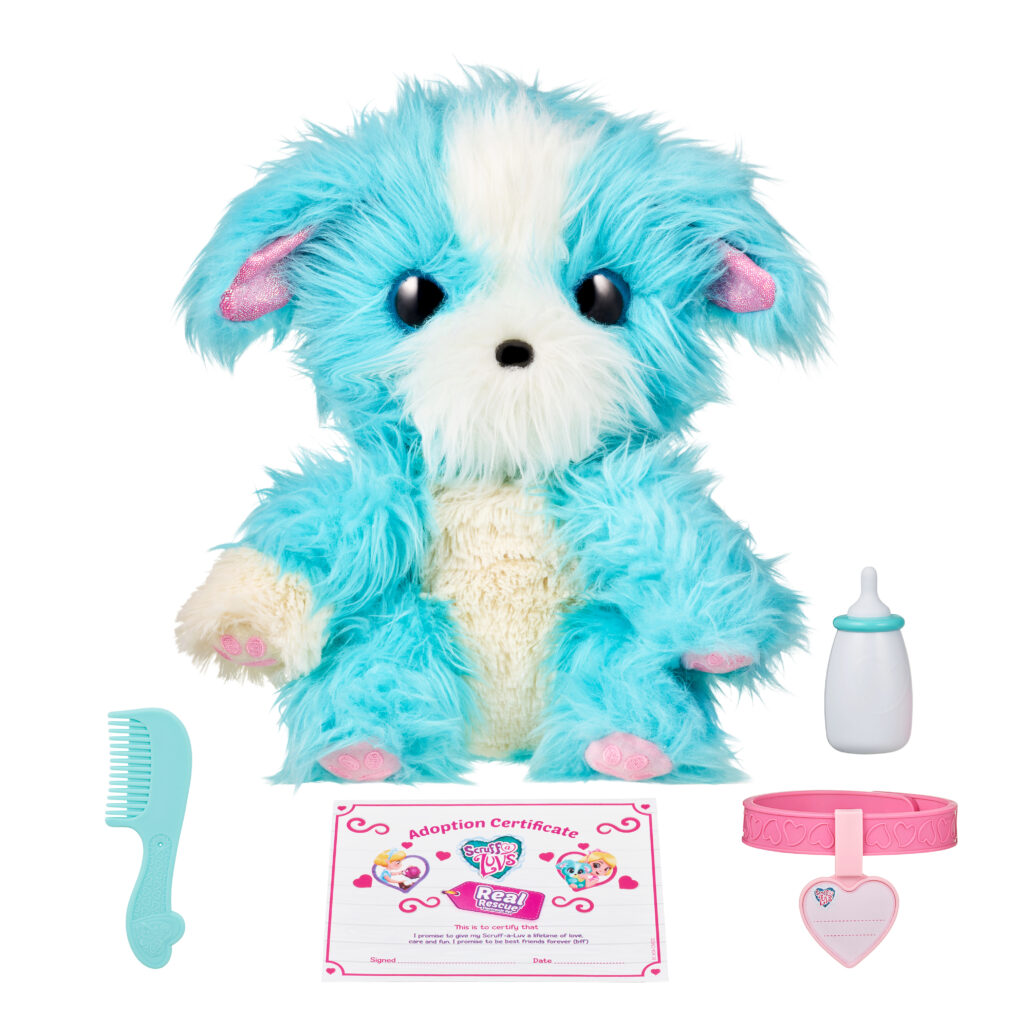 "Real life…Real love…Real Rescue Bring the magic of Scruff-a-Luvs to life with the latest addition to the Scruff-a-Luvs rescue centre – Scruff-a-Luvs Real Rescue. Real Rescue is a Scruff-a-Luv that reacts to how you nurture it – just like a real rescue pet – with over 35 lifelike sounds and interactions including shivering, whimpering, feeding, hiccups and heartbeat. Plus, for every Scruff-a-Luvs Real Rescue adopted, Scruff-a-Luvs will donate part of the proceeds to the ASPCA to help real animals find their 'furever' homes."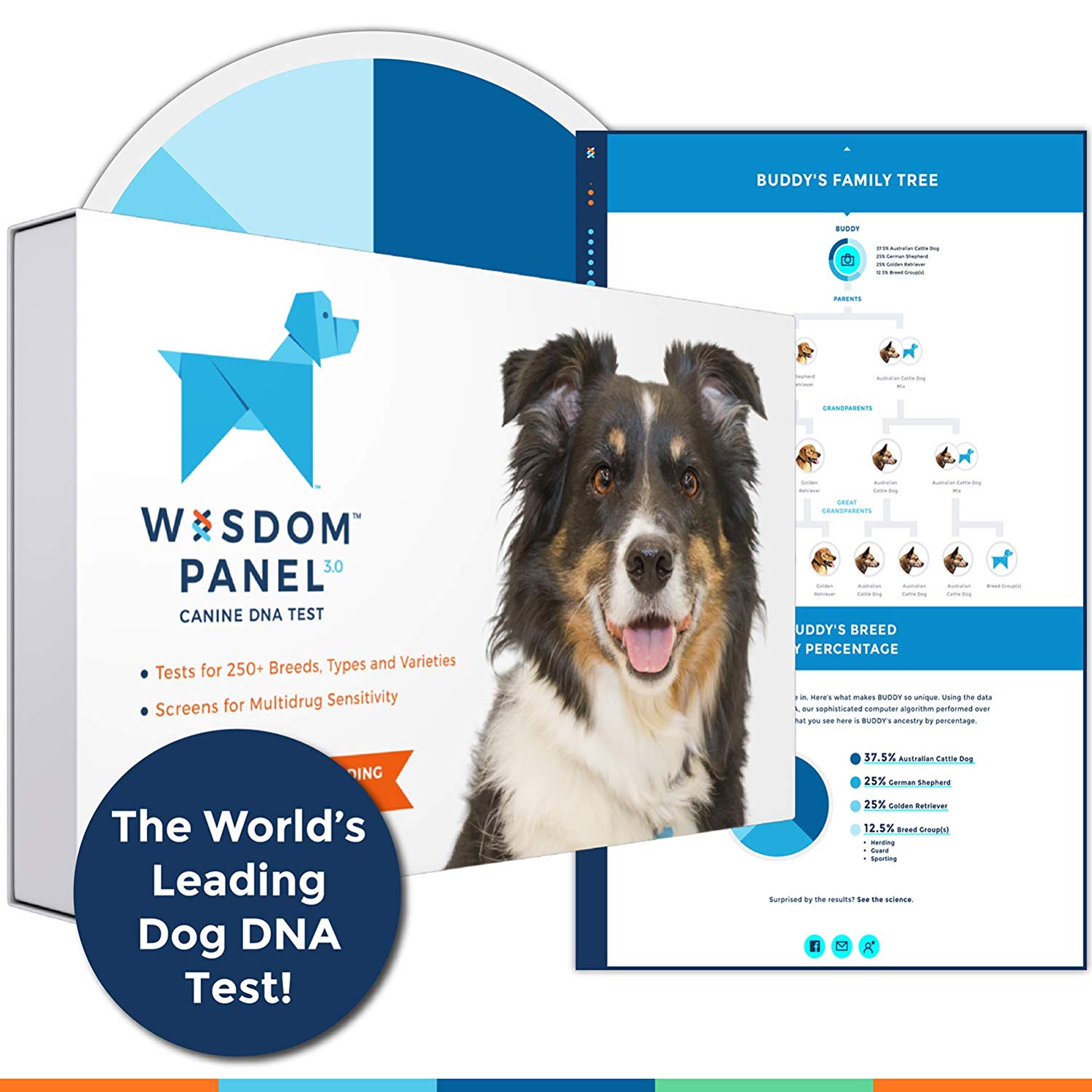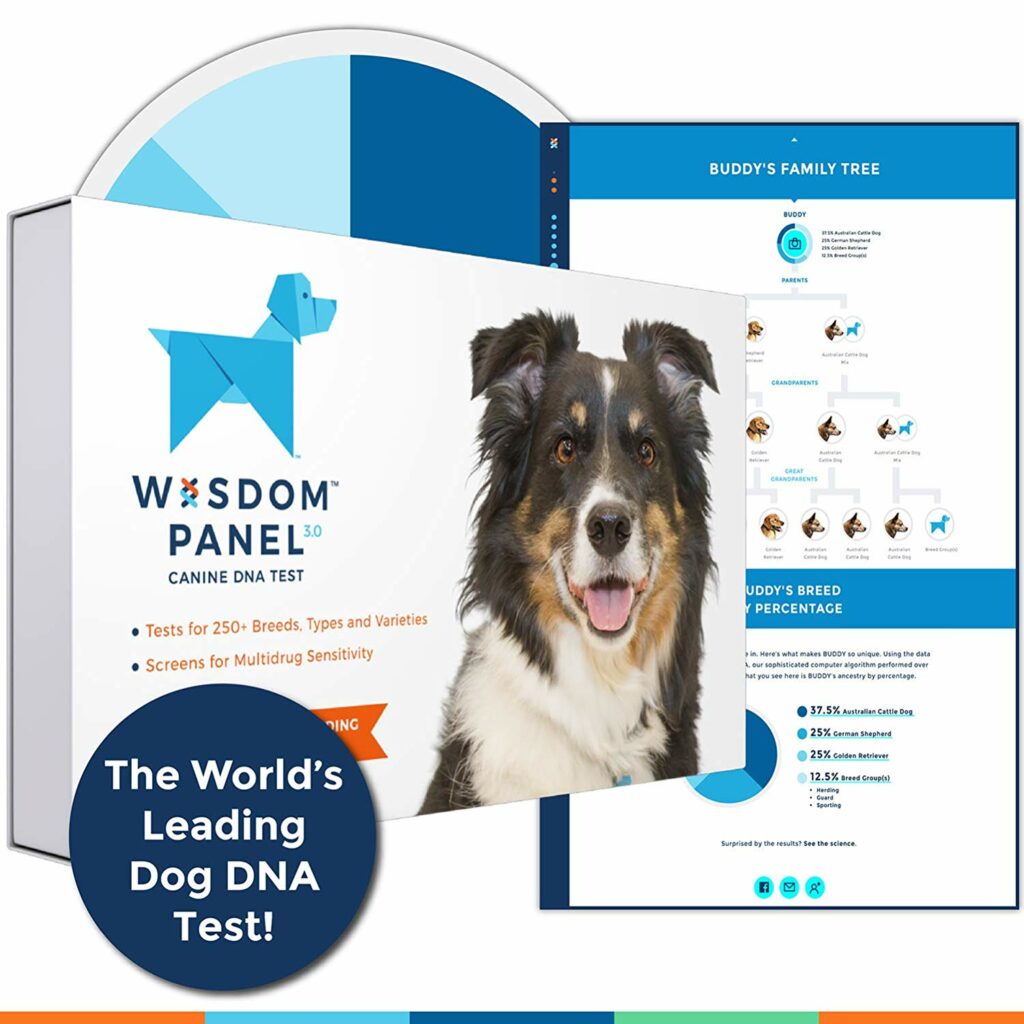 "Wisdom Panel 3.0 Breed Identification DNA Test Kit Wisdom Panel 3.0 covers 250 breeds, types and varieties including all those recognized by the American Kennel Club (AKC) and can be run for mixed-breed, designer, or purebred dogs. What is Wisdom Panel 3. 0 DNA Test? With a simple cheek swab, you can uncover DNA-based insights that may help you understand your dog's unique appearance, behaviors, and wellness needs. Tests for 250+ breeds, ancestry tree, MDR1 genetic mutation detection"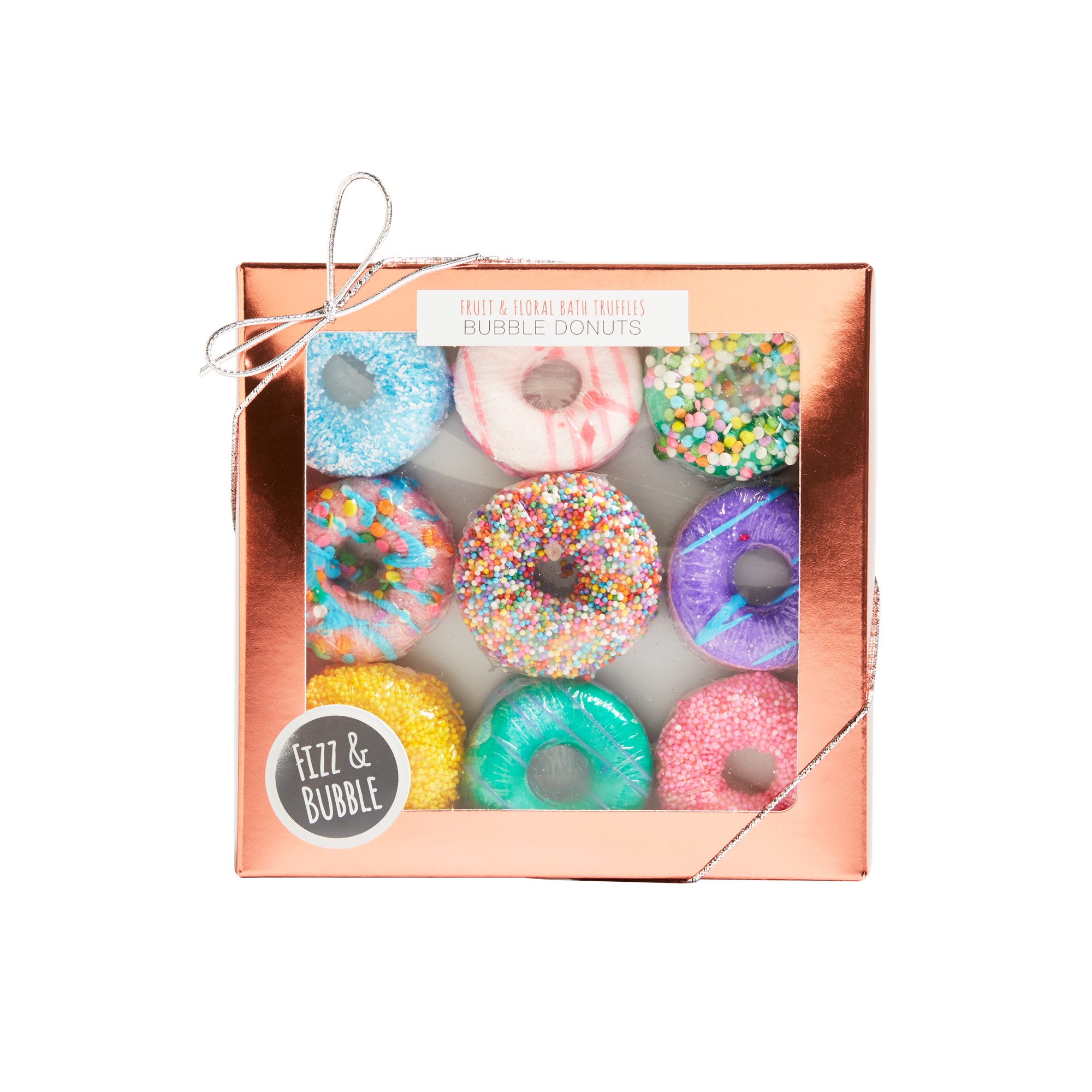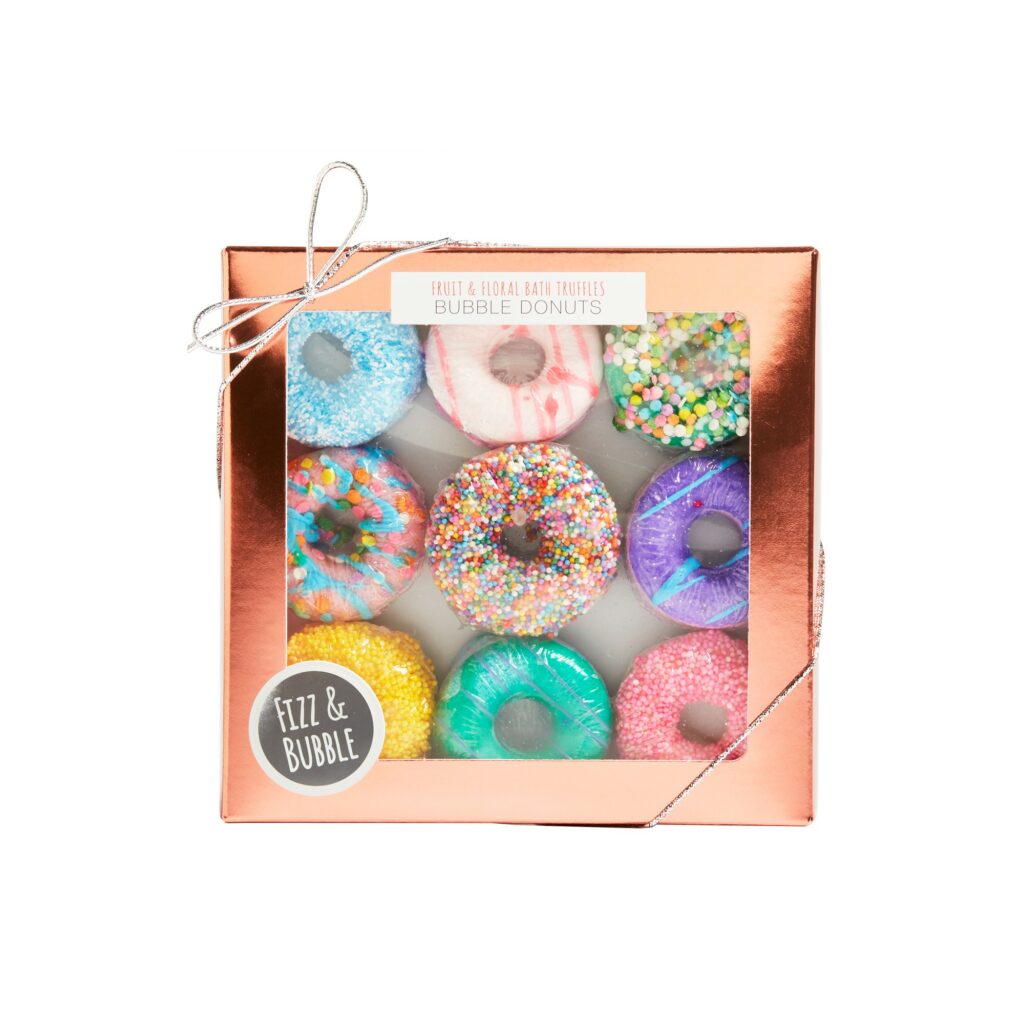 "Donut you want some bubbles? Donuts are always scrumptious, even for the bath! Smelling gorgeous and fruity is only the first benefit of our reimagined Fruit & Floral Truffles, as these donut-shaped bubble fizzies are designed to unleash a ton of fragrant bubbles in the bath, as well as nourish and moisturize the skin with cream of tartar and our ultra-moisturizing 8-Oil Blend."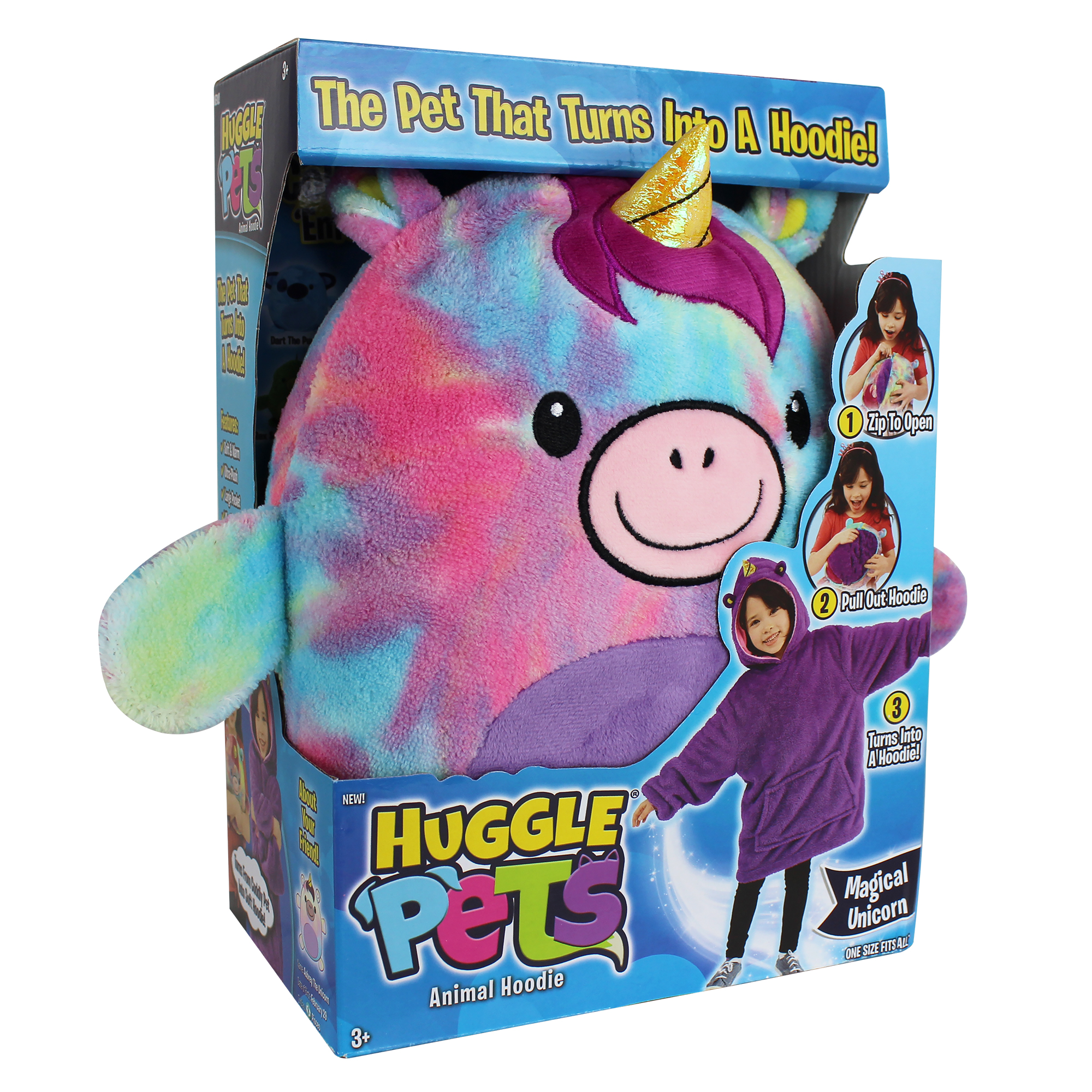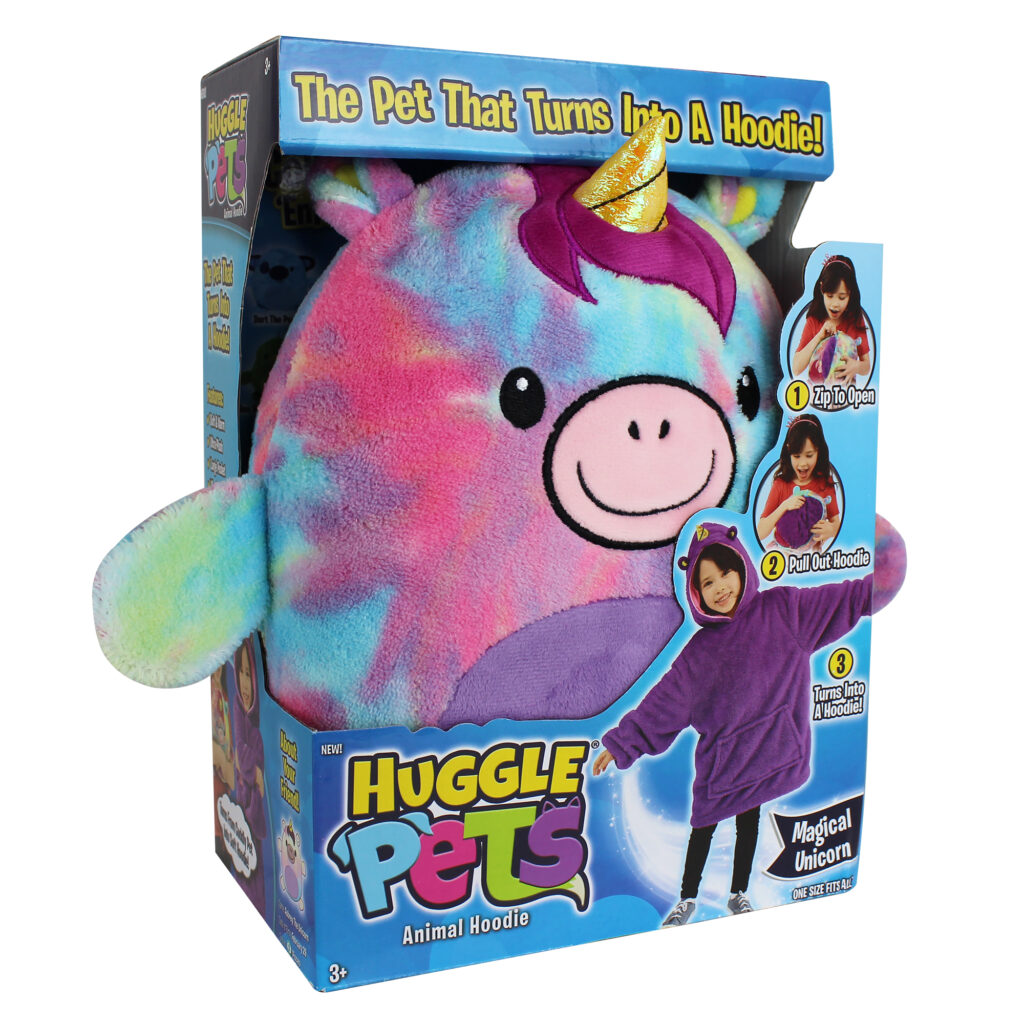 "Your kids will stay warm and cozy the fun way with Huggle™ Pets Hoodie! Huggle™ Pets Hoodie is the fun, new pet that's also a super warm and soft hoodie! It stores as a pet but opens up to an ultra-soft and super warm oversized hoodie! The pet folds magically into the hood and zips securely inside! Perfect for when your kids are playing outside or lounging around the house. Huggle™ Pets Hoodie is one size fits all, so it's great for kids of any age! Huggle™ Pets Hoodie comes in a variety of different friends to choose from and each with their own unique personality! There's a cuddly penguin, a brave tiger, a loveable unicorn, a playful puppy, a pretty kitty and many more pals to choose from!"

"Provide direct, soothing heat therapy to aching neck muscles with the Sunbeam Renue Neck Heat Wrap. Uniquely designed to target the muscles in the back of the head and neck, this heat pad features an extra-tall, adjustable collar that contours to the shape of your neck to provide targeted relief. This electric neck heating pad delivers gentle heat to tender muscles, increasing blood flow and allowing muscles to relax. Slightly weighted edges and a magnetic front closure help keep this heat therapy wrap around your neck and ensure a custom fit for efficient heat transfer. A controller lets you easily choose from 4 levels of muscle-relaxing heat, while a 2-hour auto-off feature helps ensure safety during extended use. This portable heat wrap comes with a soft micromink fabric cover that offers comfort and is machine washable for quick cleanup."
"Make it a party and decorate the whole town! This gingerbread kit includes an entire village worth of houses so everyone in the family can get in on the Christmas fun. Kit includes everything you need with design ideas on the box or make it your own. Includes 4 types of candy, green fondant, white, green and red ready-to-use icing, gingerbread boys and sign icing decorations, 4 decorating bags and tips, and instruction sheet."

"This is the 100% offline text message party game where players compete to create the funniest text message thread. New Phone, Who Dis? By What Do You Meme? Not suitable for children."
Which one of my favorite is your favorite too? Make sure to check out the rest of the items from Ellen's favorite thing for the holidays at Walmart.
Get more gift inspiration from our team of deal finders!
Gift Guides
Family Christmas Matching Pajamas
Gifts for Plant Lovers – New Gift Guide for Green Thumbs
Small Travel Gifts That Frequent Travelers Need
Gift Guide for the Florida Lover – Unique Gift Ideas with a Florida Theme
Gift Guide for the New York Lover – Unique Gift ideas with a New York Theme
Guide for the Texas Lover – Unique Gift Ideas with a Texas Theme
Gift Guide for the California Lover – Unique Gift Ideas with a California Theme
Gift Guide for the Pennsylvania Lover – Unique Pennsylvania Themed Gifts
Christmas Posts
Farmhouse Christmas Home Decor