"This school year went by fast," said no teacher ever. LOL. I am the daughter of a teacher and my daughter is also a teacher so they are near and dear to my heart. If you are looking for a sweet way to thank a teacher with an end of the year teacher appreciation gift, we came up with a sunshine-themed idea along with a card you can print.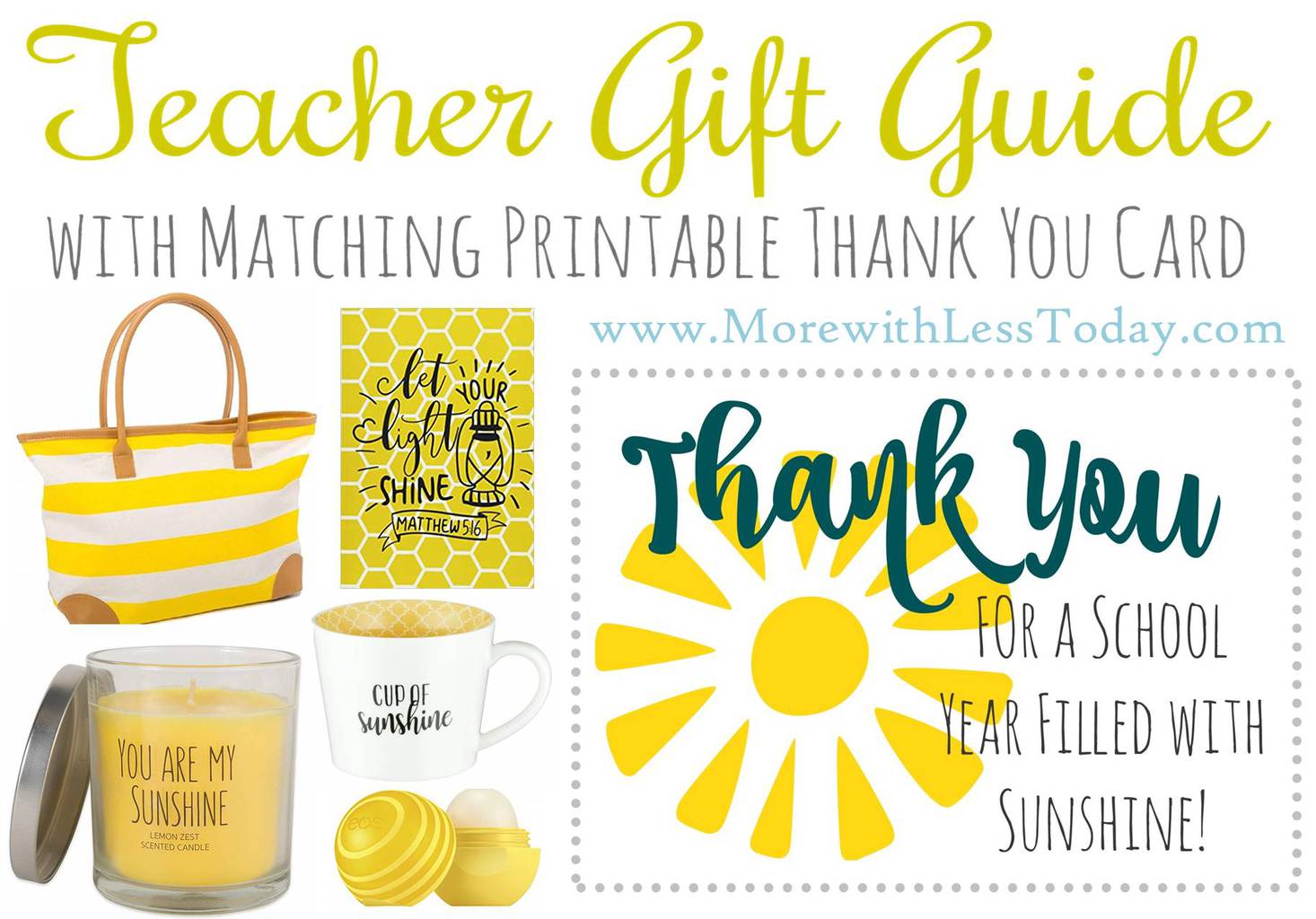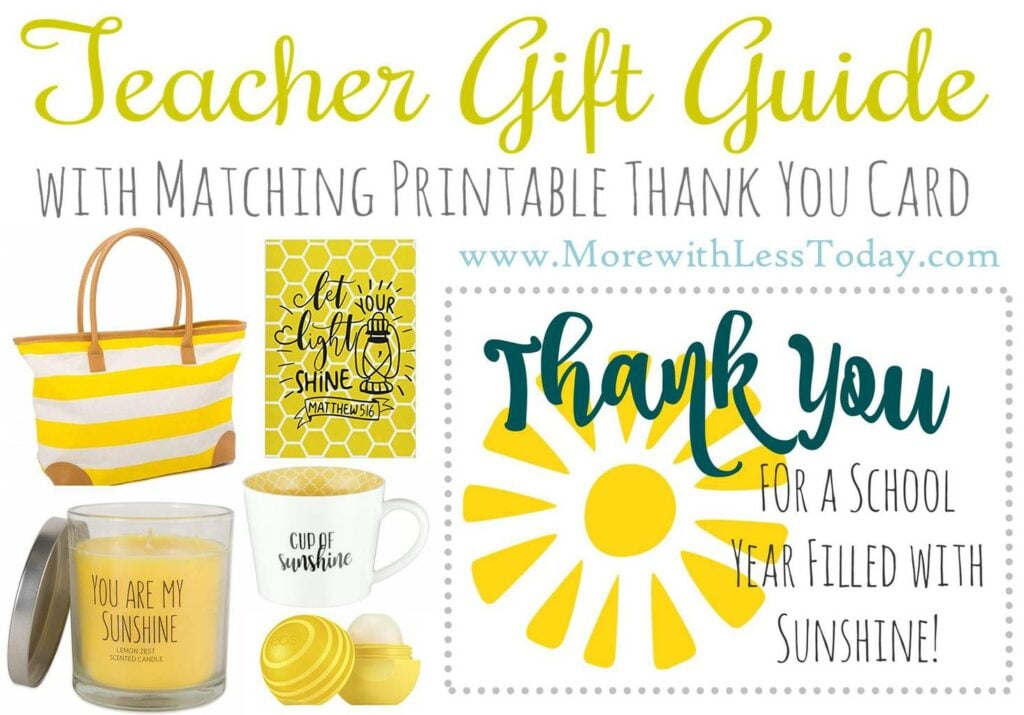 Sunshine-Themed End of Year Teacher Appreciation Gift Idea with a Printable Card
We have affiliate relationships which means we may earn a small referral commission at no additional cost to you if you shop using our links.
Yellow-Striped Beach Bag Canvas Tote Bag
"This Ladies Striped Beach Bag is perfect for the beach, pool or even just everyday use. The Canvas bag has a vibrant striped pattern running all the way down the outside. It is equipped with a secure, zipped, inner pocket, which makes it ideal for storing all your beach essentials and keeping them safe whilst you enjoy your day. It has strong, securely attached handles meaning you can carry all you need for your day."
Let Your Light Shine Journal Notebook
With over 100 pages of perfectly lined paper, this inspiring notebook will quickly become a favorite journaling companion.
SPF 15 for UVA/UVB protection

Sweat & water resistant up to 80 mins

Nourishing shea butter and antioxidant-rich Vitamin E

Dermatologist tested & hypoallergenic

Paraben-free, petrolatum-free and gluten-free
Matching Gift Box included, Lead-Free, Microwave, and Dishwasher Safe
You Are My Sunshine Lemon Zest Candle
Home Traditions Single Wick Evenly Burning Highly Scented Jar Candle, Set of 2 (8 Oz Each)
LONG BURN TIME – These single-wick candles have an even-burning wax and measure 3.3″ diameter x 3.5″ height. They have an incredible burn time – enjoy the scent you love for days on end!
Printable Teacher Appreciation Thank You Card
Click here to Print the You Are My Sunshine Card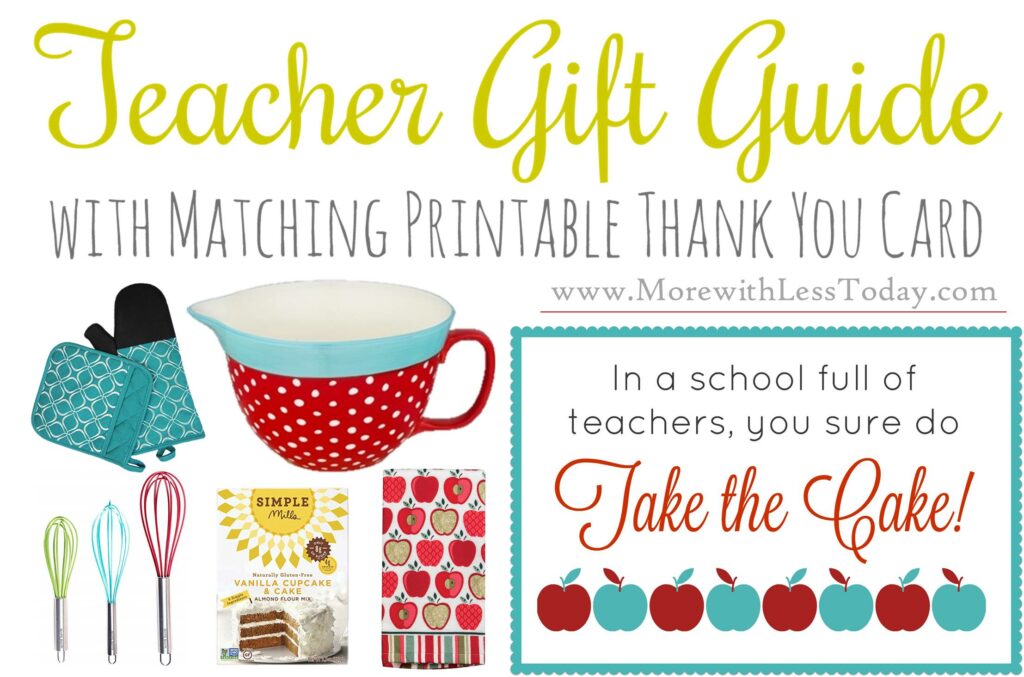 You may also like this Cake-themed Teacher Appreciation Gift