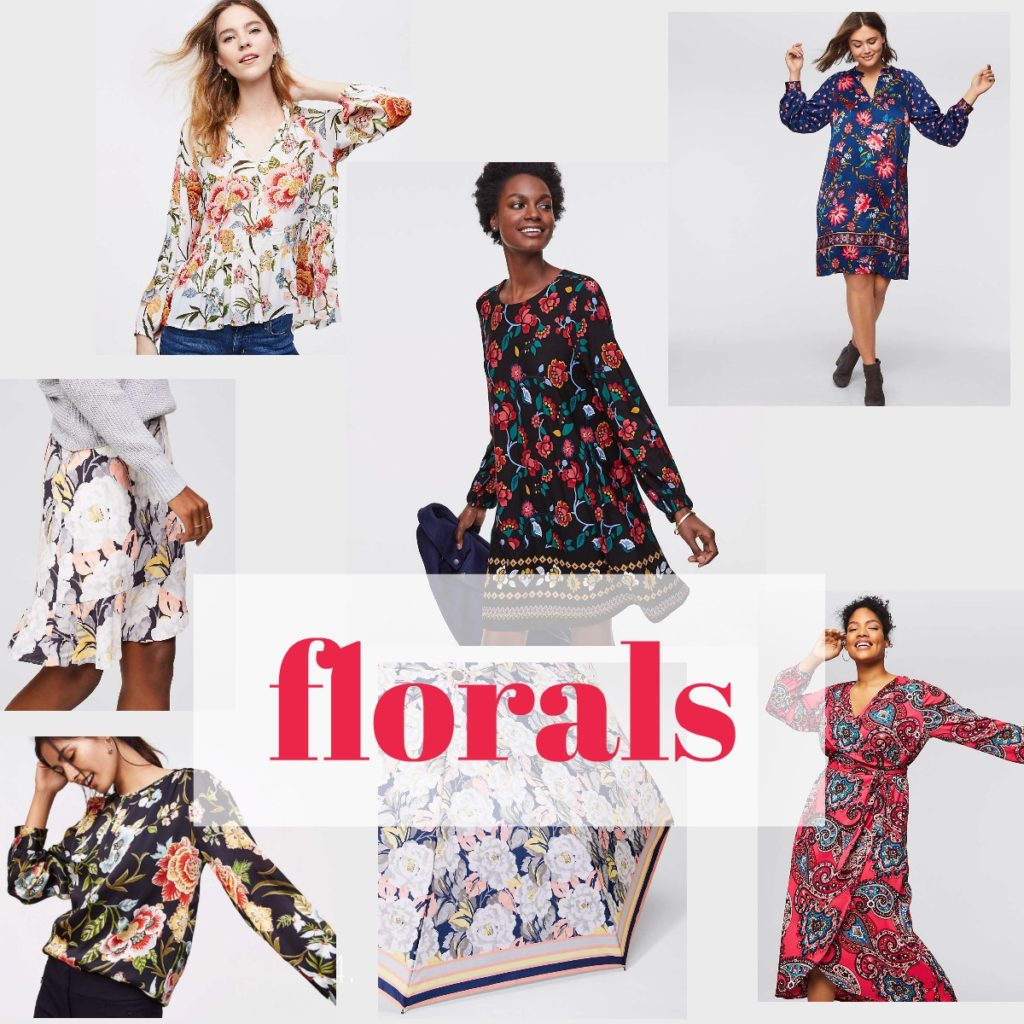 Beautiful Floral Fashion to Celebrate Spring – How to Wear the Hottest Spring Look
Give winter a swift kick and out away all that gray and black. Get ready for spring with these beautiful floral style from LOFT.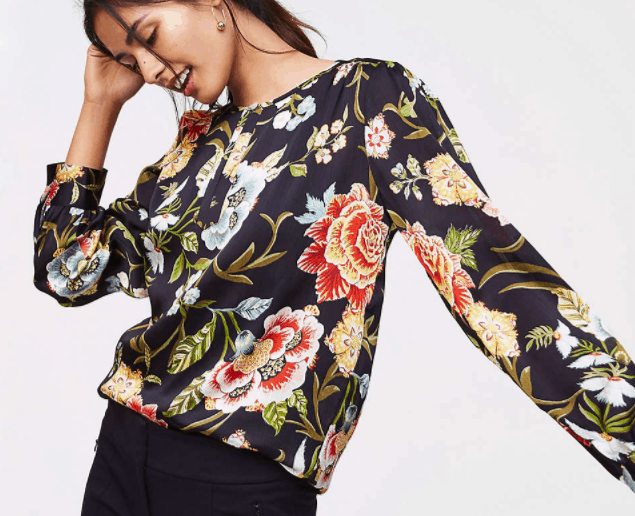 The shirring adds a delightful feminine touch to this floral blouse.Goes well with pants or skirts, casual or dressy. The blouse is on the sheer side so you may want to wear a cami with it.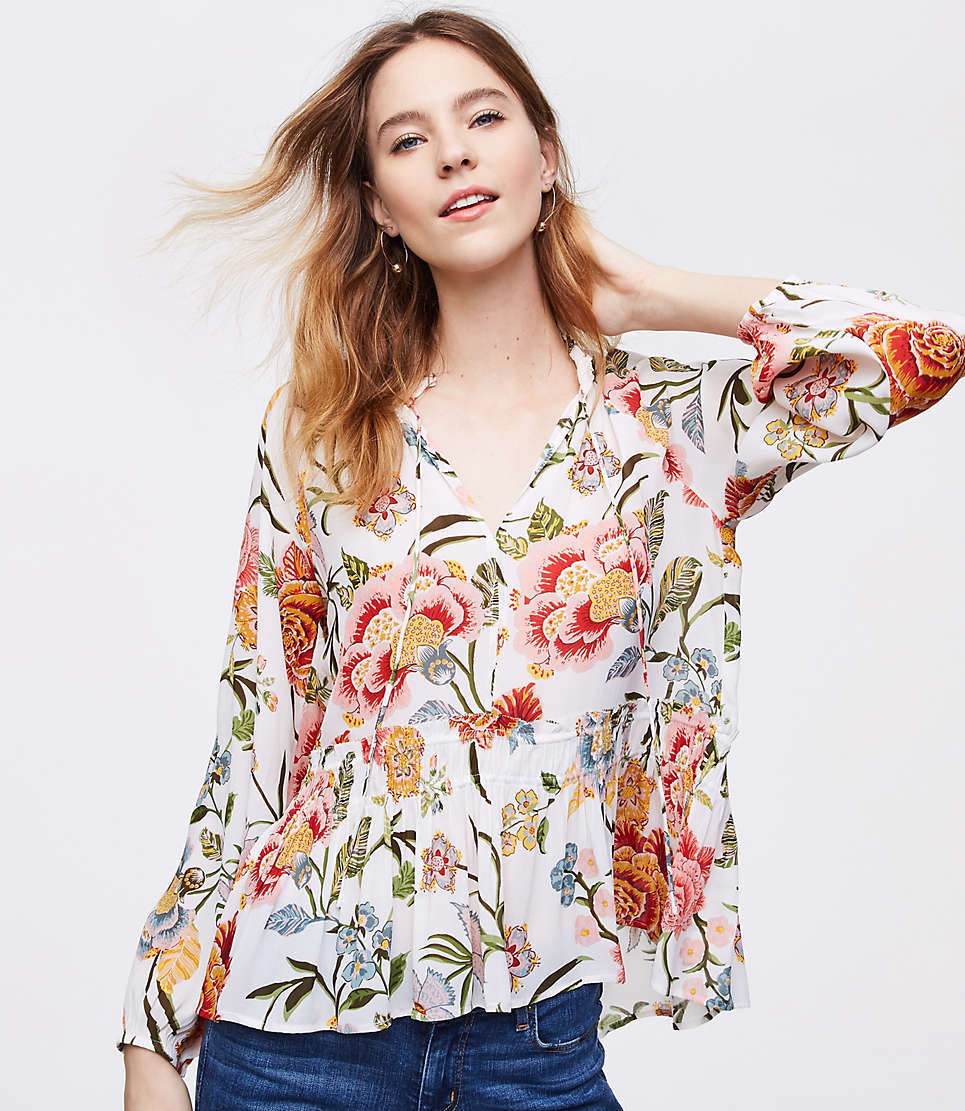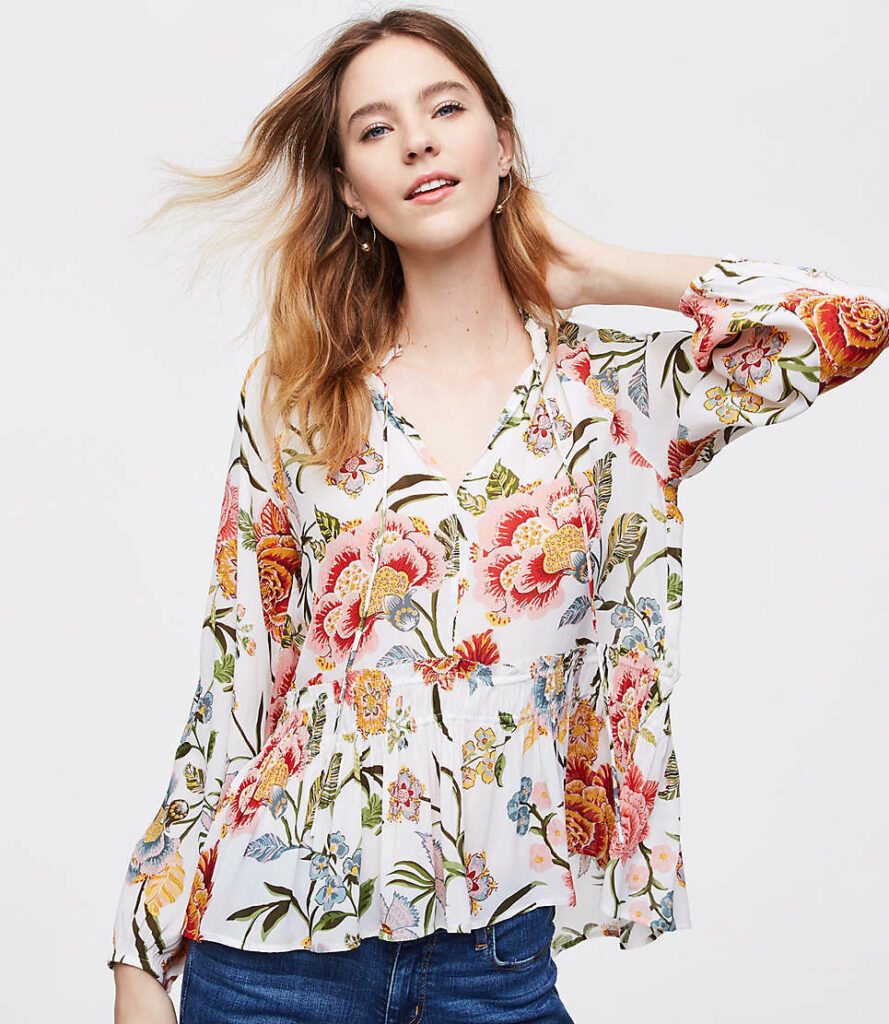 Poppy Bloom Smocked Tie Neck Blouse
More of the bright poppy blooms on this flirty smocked tie neck shirt. Everyone needs a blouse that's just fun to wear and this is it! When I was growing up, my parents had wallpaper in this pattern and I remember loving it so much. I think that is why I am so drawn to it.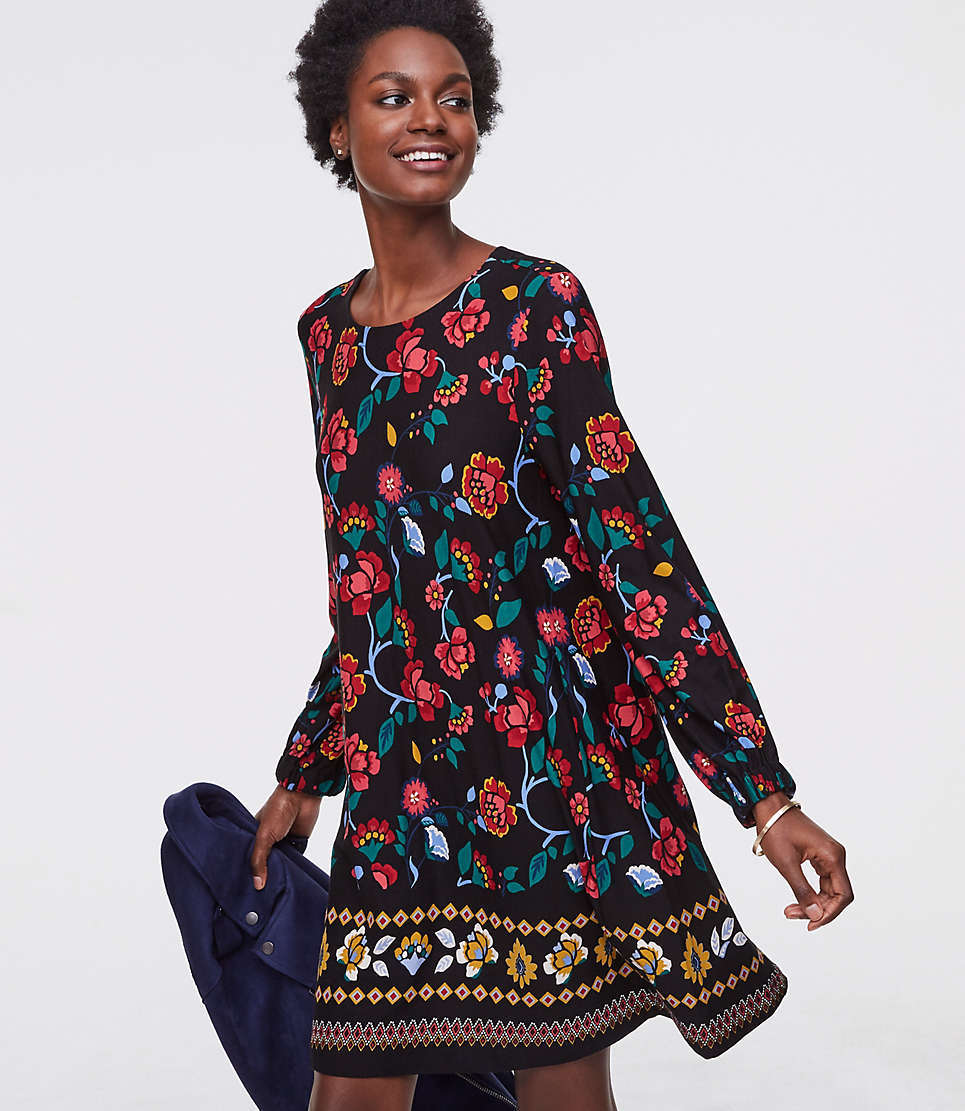 Stained Glass Floral Swing Dress
I love the fun look of this swing dress. Plus, it has sleeves. Not everyone looks good in sleeveless dresses.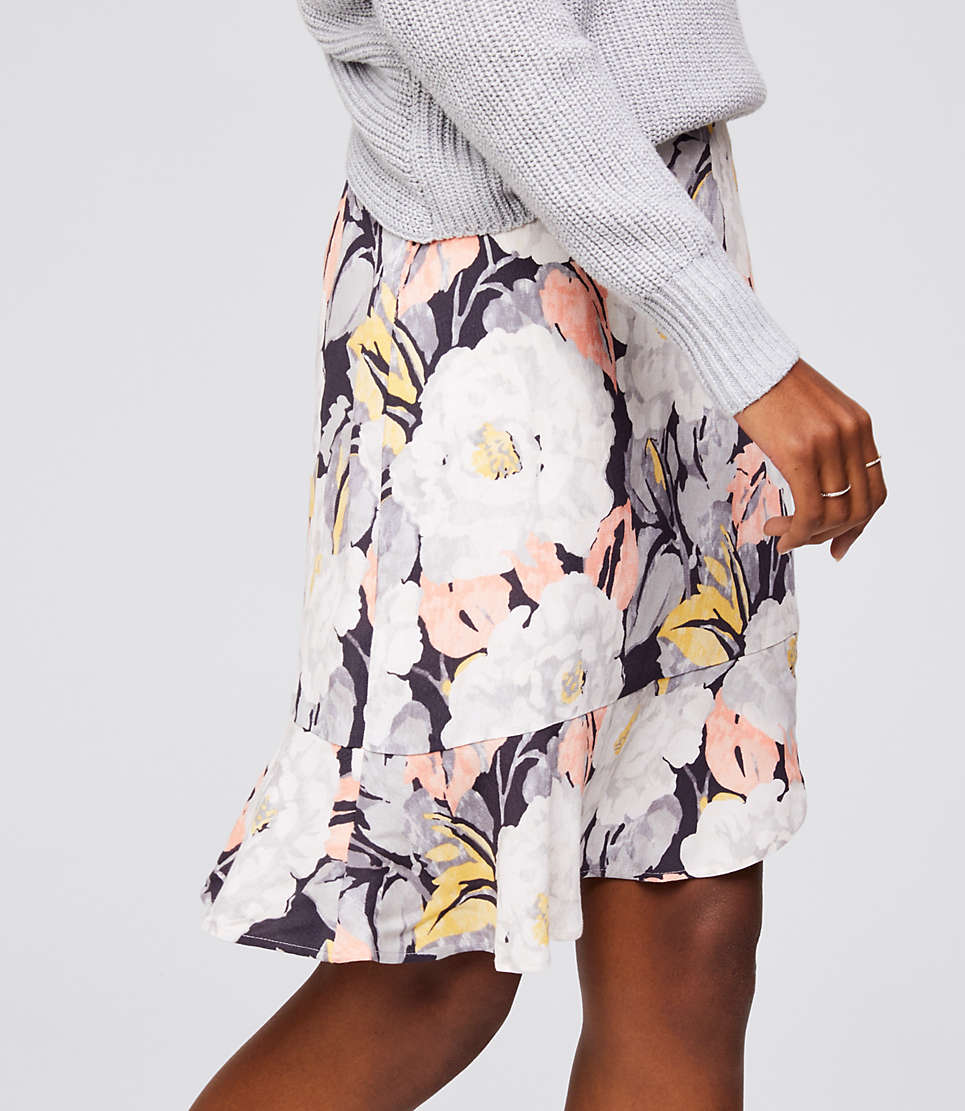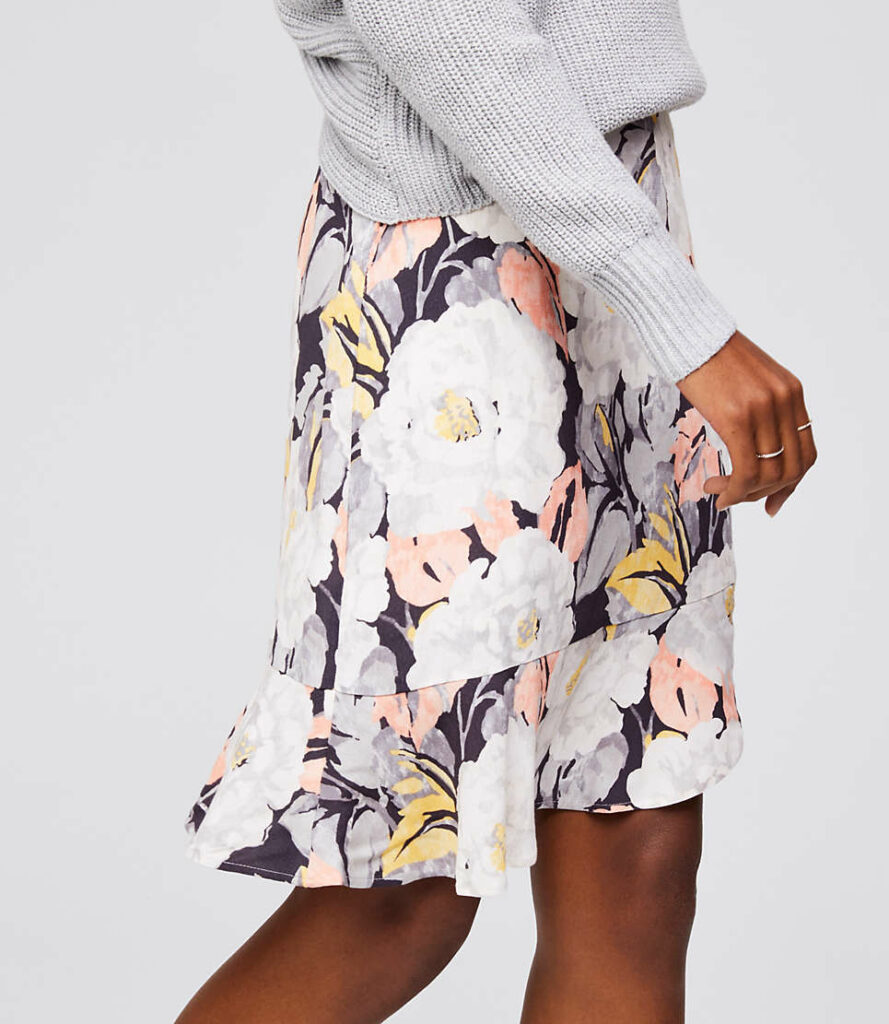 Pair it with a sweater or with your favorite tee – the smooth lines end in a flouncy, flowy hemline that is just lovely.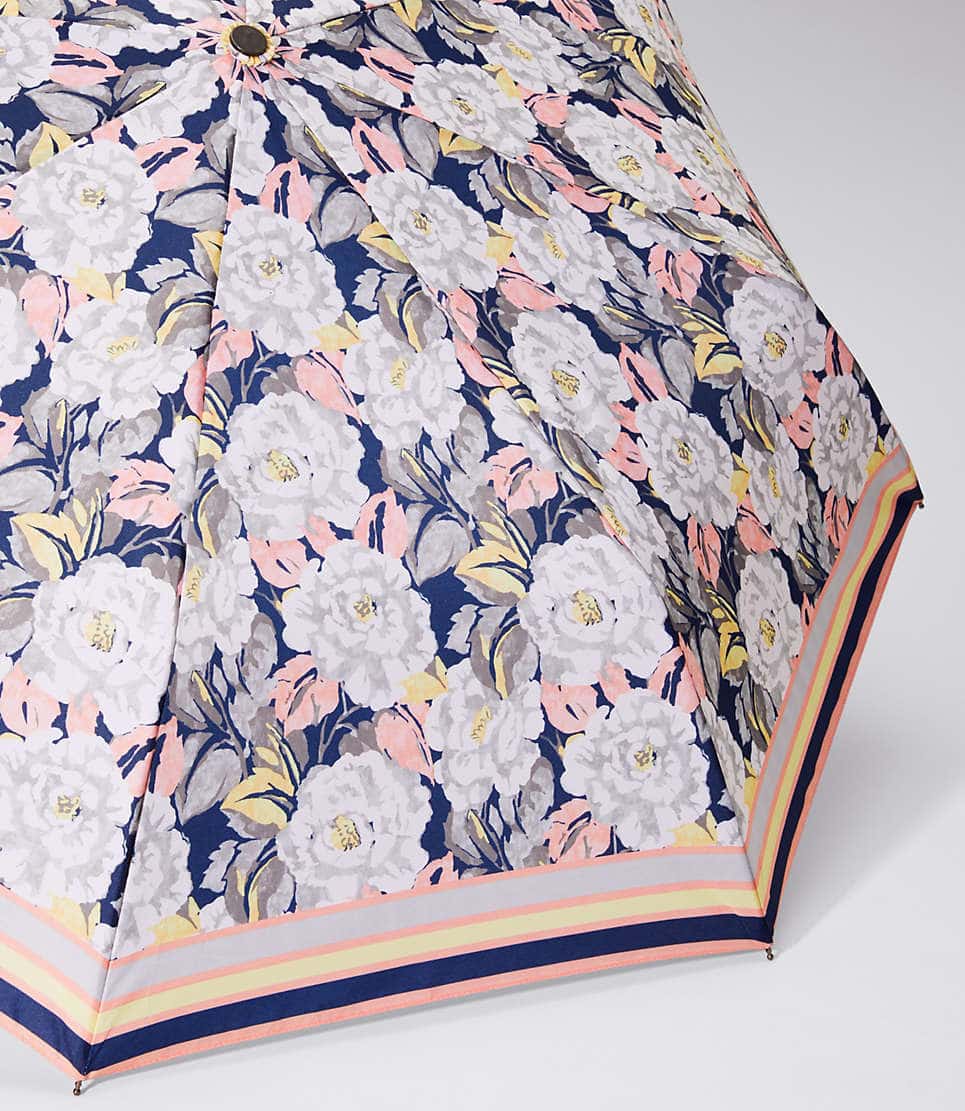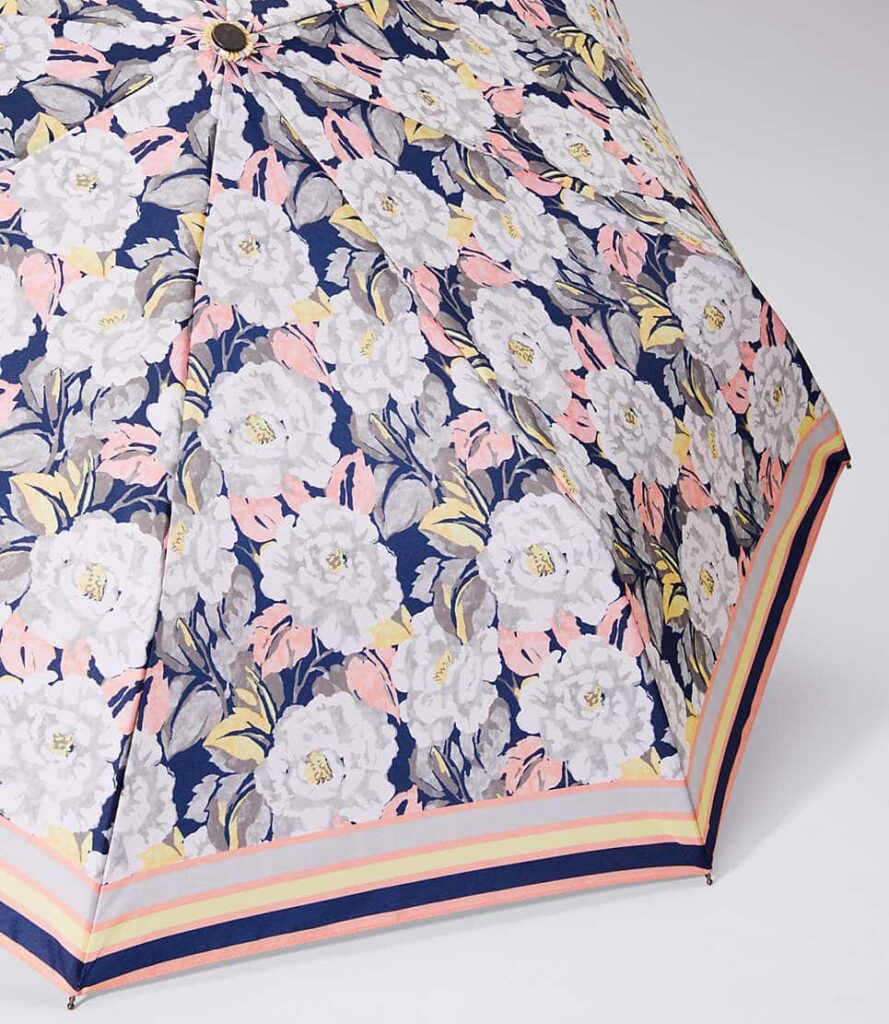 Spring weather comes with spring showers but even that doesn't have to be boring with this very pretty floral umbrella.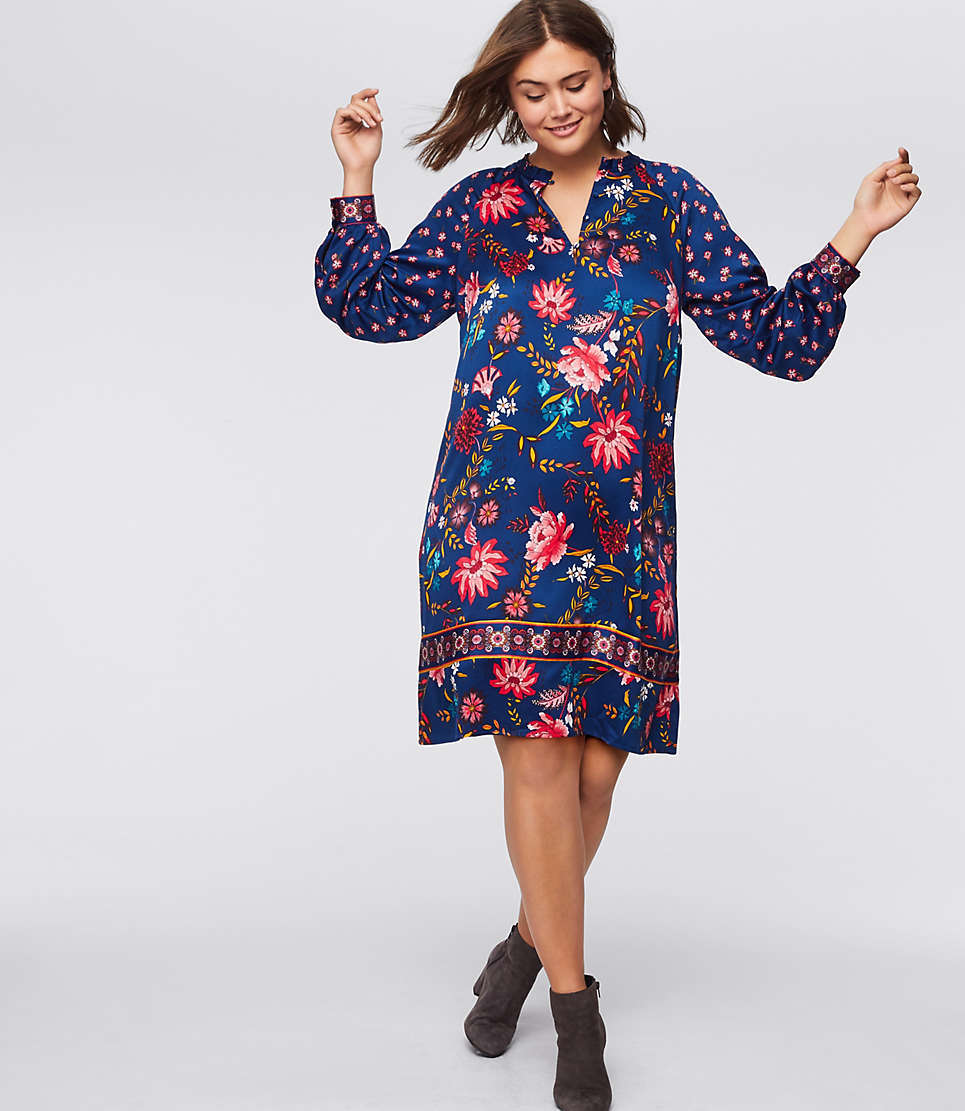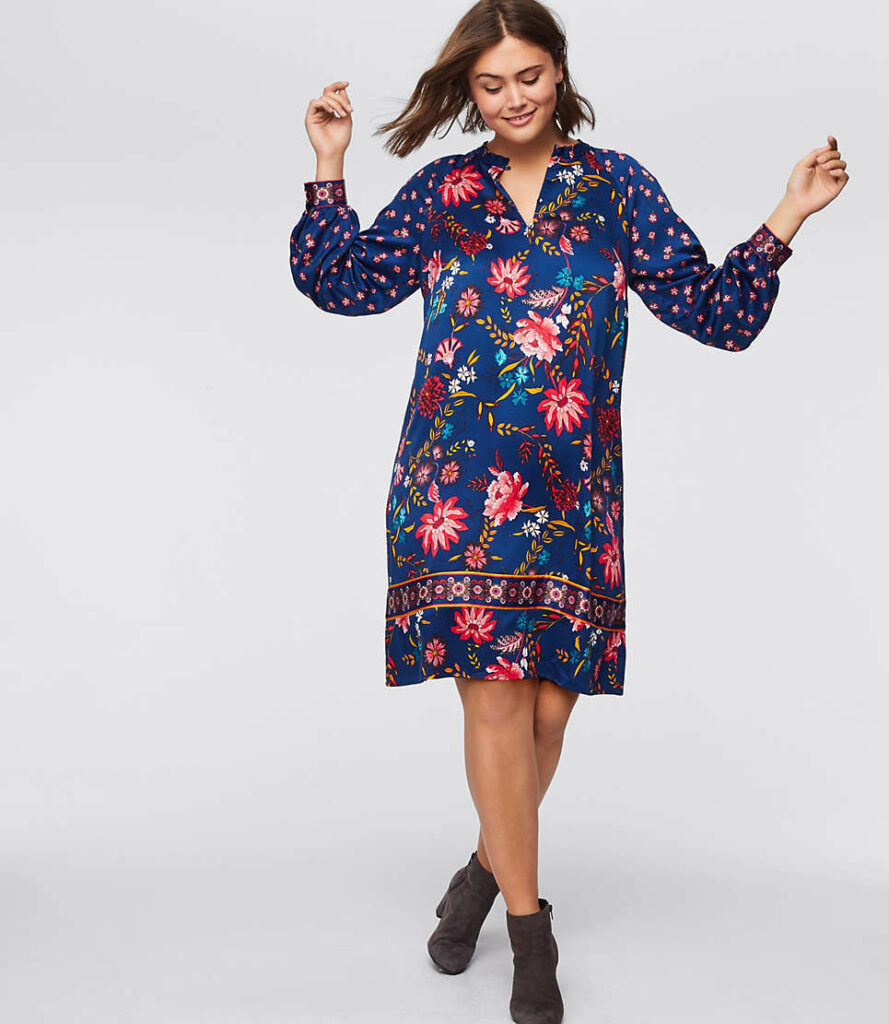 Loft Plus Wildflower Satin Shift Dress
The floral designs keep going in this bright, bold shift dress. It's a way to brighten up your day simply by getting dressed!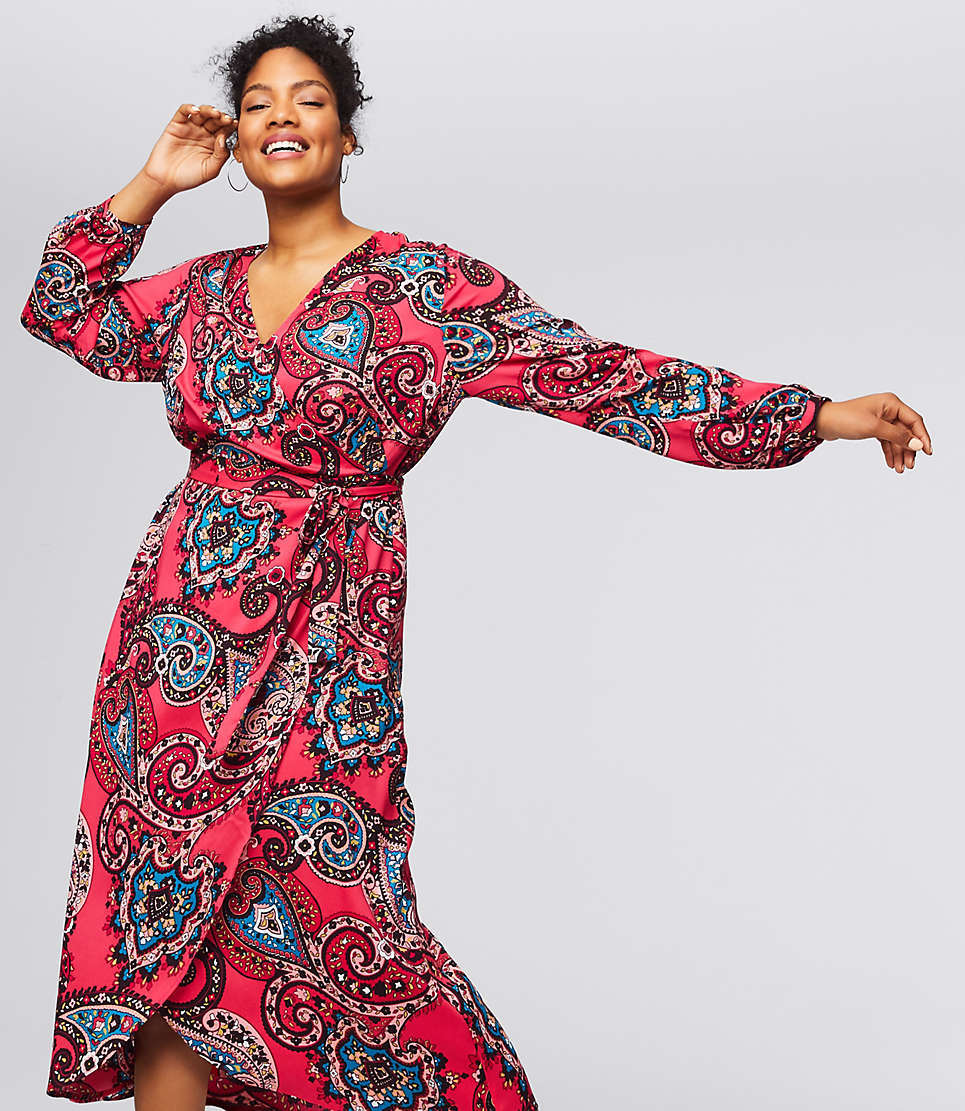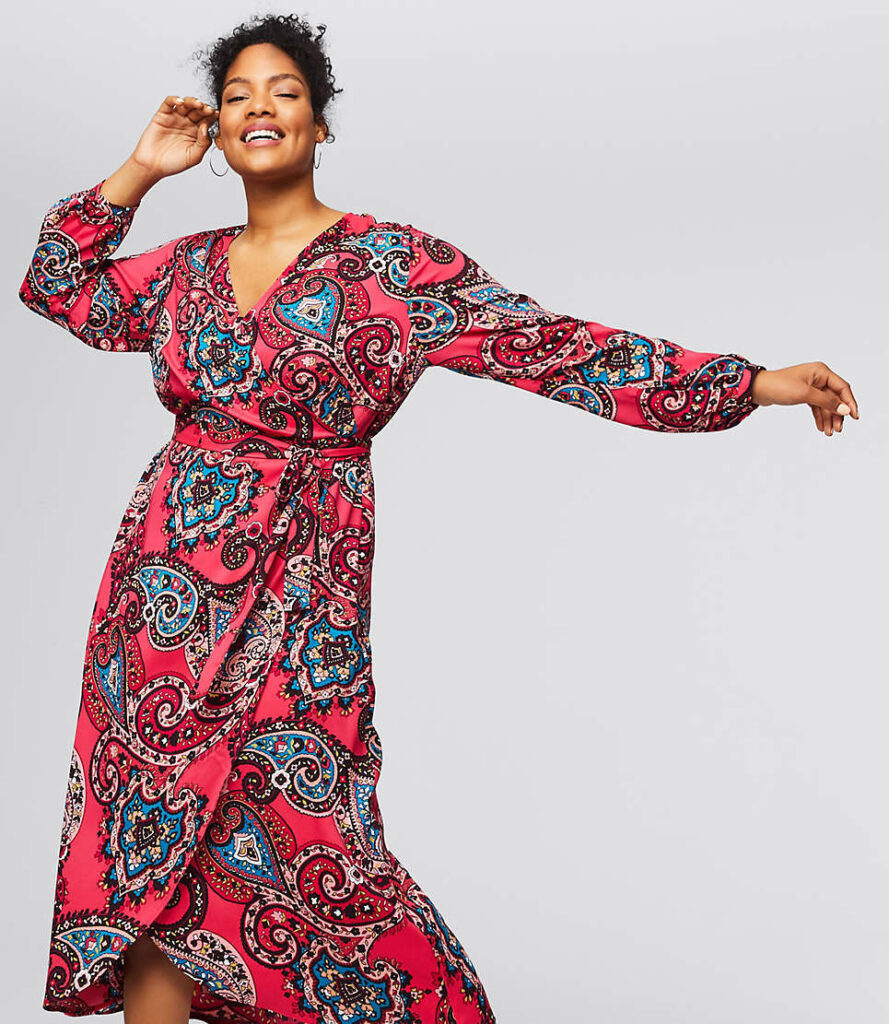 Loft Plus Paisley Wrap Midi Dress
I adore this dress!!! It's midi length, it's a wraparound, the colors are stunning – what more could you ask for? Oh it shouts, "COMFY!"
Which one of these beautiful floral fashion items is your favorite?
PIN to your fashion board for later!