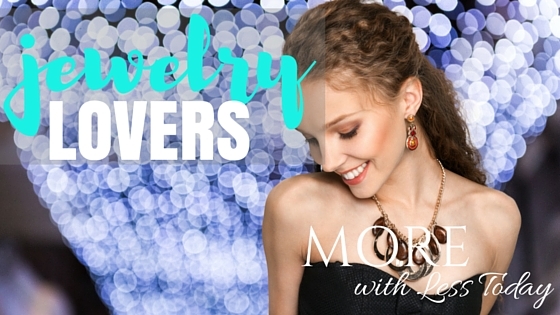 I was provided with a subscription box to facilitate my review. All opinions are 100% mine.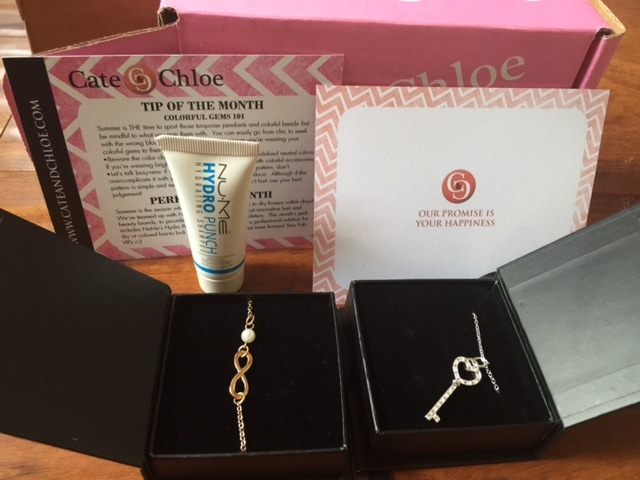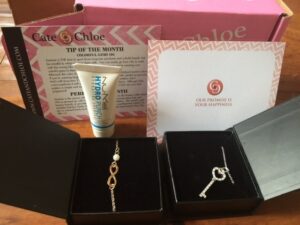 Jewelry Lovers Perfect Gift: a Monthly Subscription to Cate & Chloe
This month I received my first Cate & Chloe VIP box and I love it so much I just have to share it with you. My Cate & Chloe VIP box contained 2 pieces of jewelry; Alexa "Protective" Heart-Key Necklace, Ashlyn "Infinity" Bracelet, and a bonus gift bottle of shampoo.
Now some of you may be like me and are thinking "these pieces are perfect for me," whereas others may be thinking "those aren't my style." Well, that's the beauty of the Cate & Chloe VIP box, it's customized to your taste.
Jewelry Lovers Chose Their Perfect Gift
There are 3 style choices; poised and polished, work/weekend, and the innovator. If you don't know your style it's okay, they have a style quiz to help you determine it. After you pick your style option, you get to choose your color; gold, silver or universal. I chose a Poised & Polished Universal VIP box.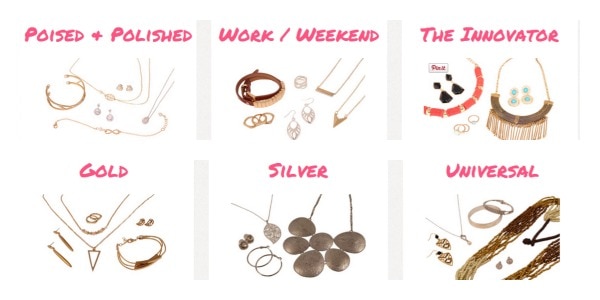 I'm sure by now, you're thinking "okay how much is this going to cost?" A month to month subscription is only $39.99 a month. If you want to save some money, they have a 3 month, a 6 month and a 12 month plans. As you increase the months you're committing to, you decrease the price with the 12 month plan being only $32 per month.
So let me tell you why this price is such a bargain. I looked up the Ashlyn "Infinity" bracelet on the Cate & Chloe website and it retails by itself for $79.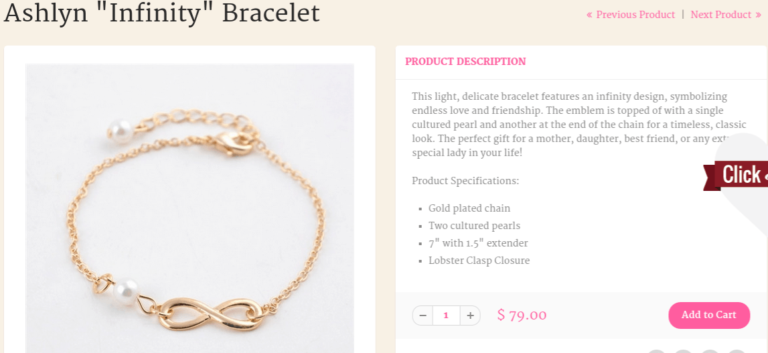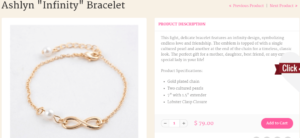 That means for $39.99 I got deeply discounted bracelet, a free necklace and a free bottle of shampoo. But those aren't the only benefits that my $39.99 VIP Box comes with. Every VIP membership comes with free shipping & exchanges, a 20% discount on all other cateandchloe.com items including sale items, and access to new styles & pre-released pieces.
Join by the 4th of the month to get that month's VIP box or sign up later for the next month. Each VIP box gets shipped out on the first of the month and you will receive a confirmation email with tracking number once your VIP box ships.
Buy a VIP box subscription for yourself, your family, and your friends because who wouldn't love receiving a box of stylized jewelry in the mail every month?