Kohl's Plus Size Fashion for Spring
With just a few inexpensive and fashionable separates, you can create a capsule wardrobe with Kohl's Plus Size styles. This is such a smart way to shop and put together outfits. We have affiliate relationships which means we may earn a small referral commission at no additional cost to you if you shop using our links.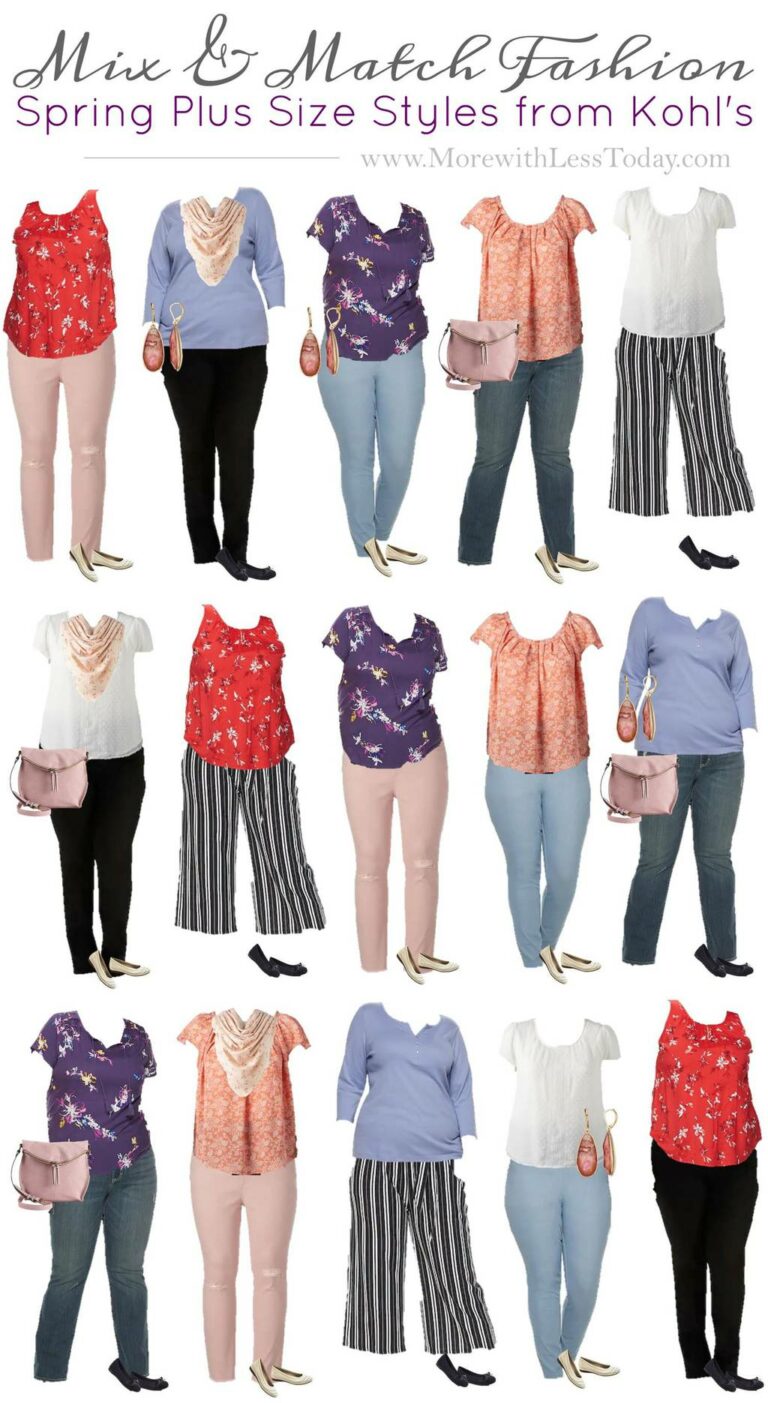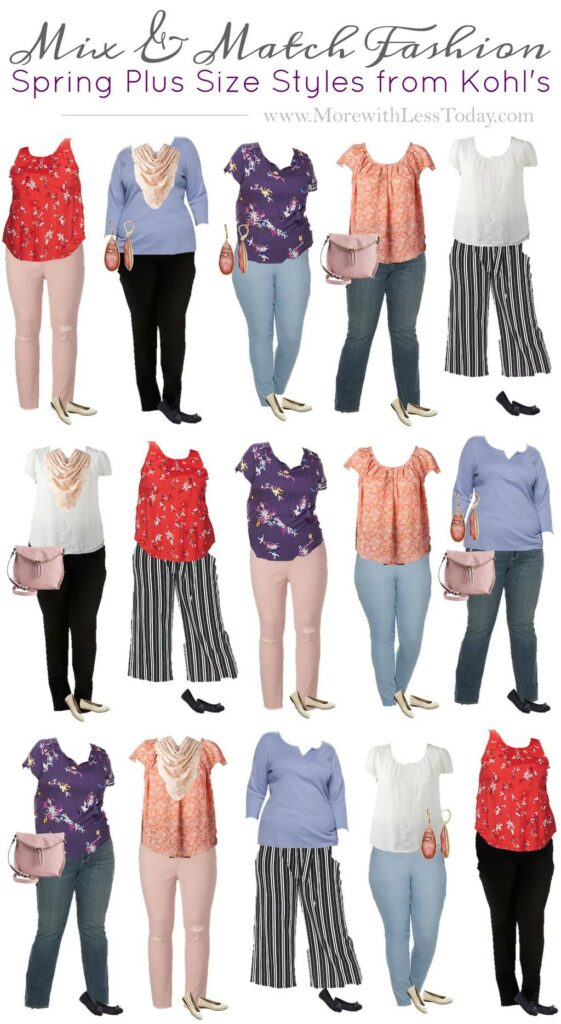 How to Put Together a Capsule Wardrobe
You can downsize your clothes, a la Marie Kondo and have more things to wear when you put together a small collection of great looking clothes that can be mixed and matched to create many different outfits.
No longer will you say, "I have nothing to wear" or I don't know what to pack. Once you have your mix and match items, then getting dressed and looking pulled together is a breeze.
If you love Kohl's fashion, you will find just what you need to create your outfits. The Kohl's Capsule Wardrobe here is for a put-together casual look. If you need a more classic, tailored look for work, stay tuned and we plan to make one of those soon!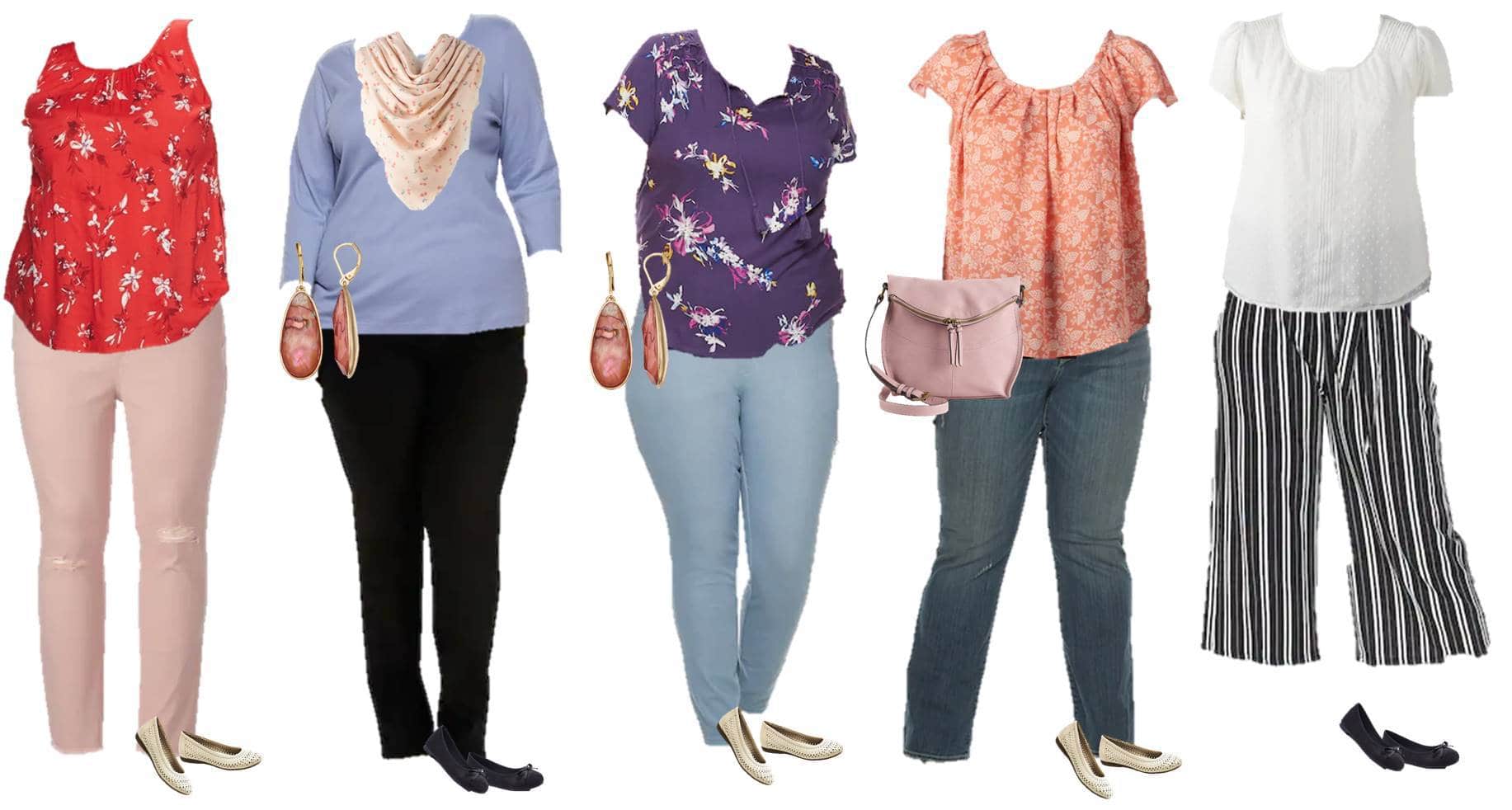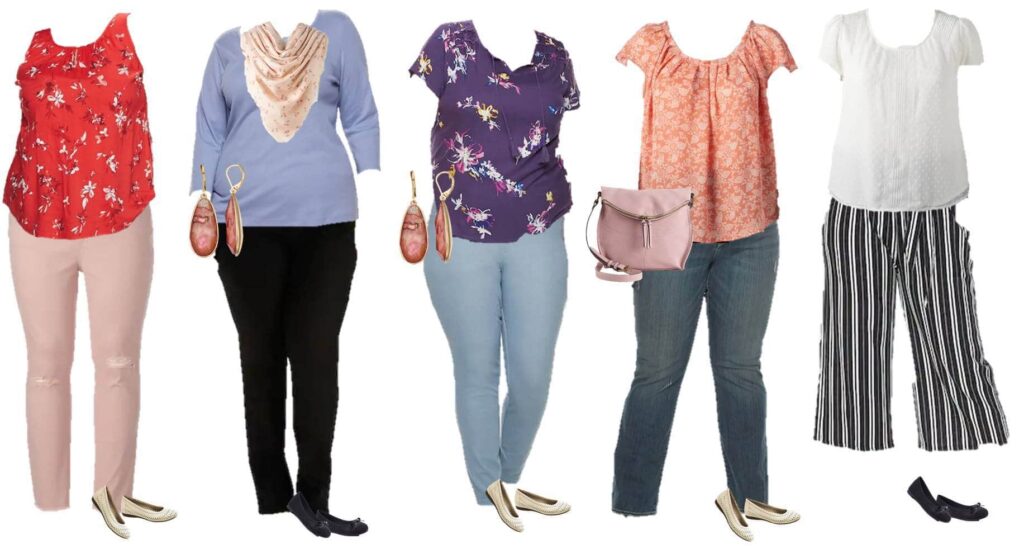 LC Conrad Mid-Rise Skinny Jeans, Bella Rose
Lee Instantly Slim Straight-Leg Jeans, Black
Utopia by HUE Denim Jeggings, Chambray
EVRI Midrise Bootcut Jeans, Medium Wash
White Mark Gaucho Pants, Black Striped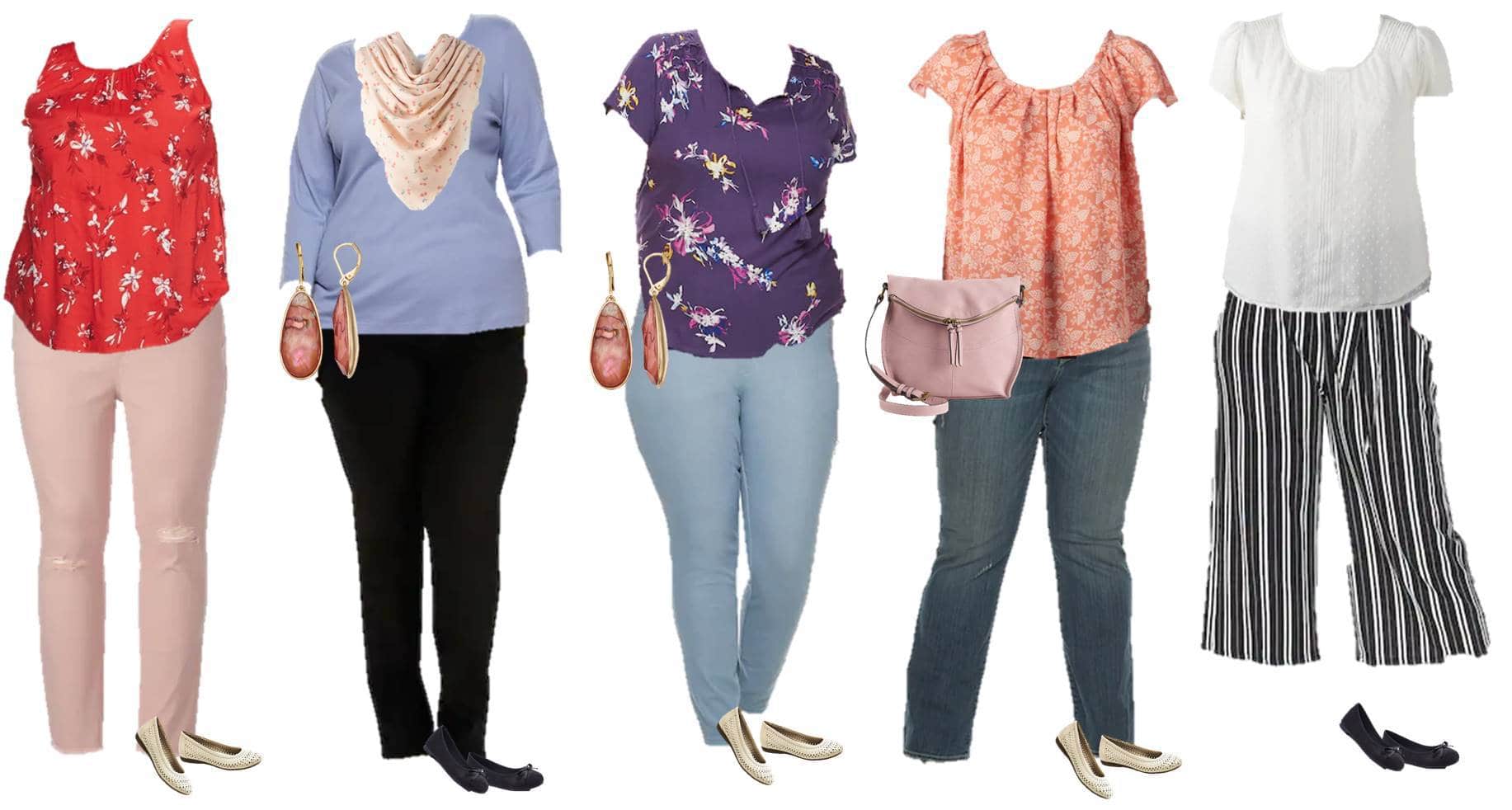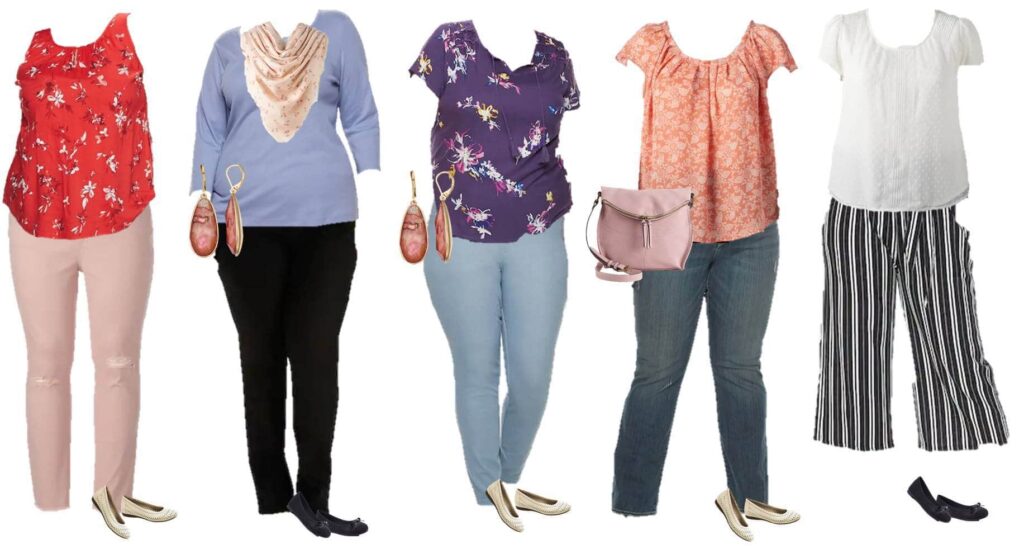 Croft & Barrow Henley Top, Edmund Blue
EVRI Ruffle Yolk Splitneck Top, Purple Floral
LC Lauren Conrad Pleated Top, Peach
LC Lauren Conrad Clip Dot Tee, Marshmallow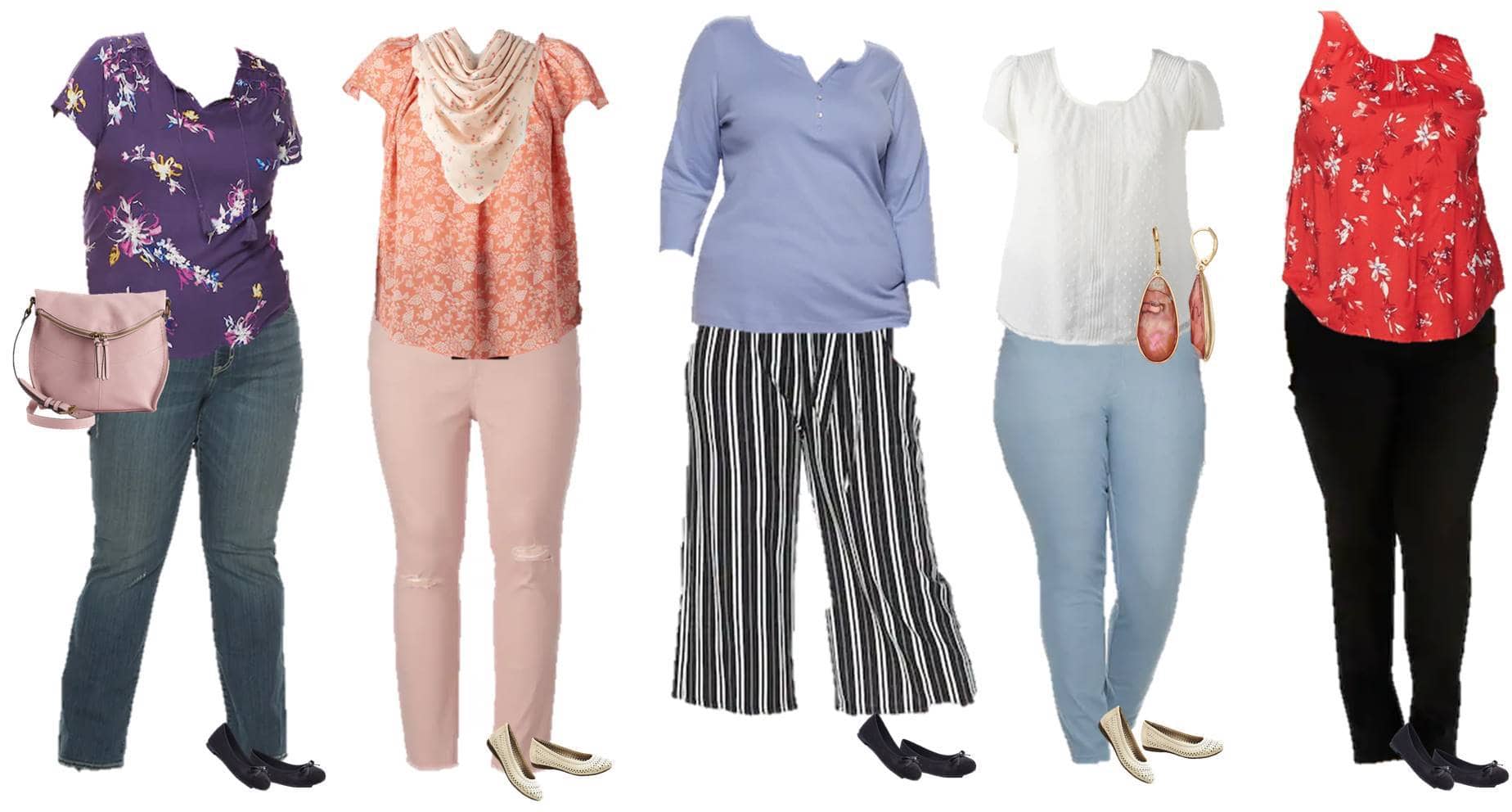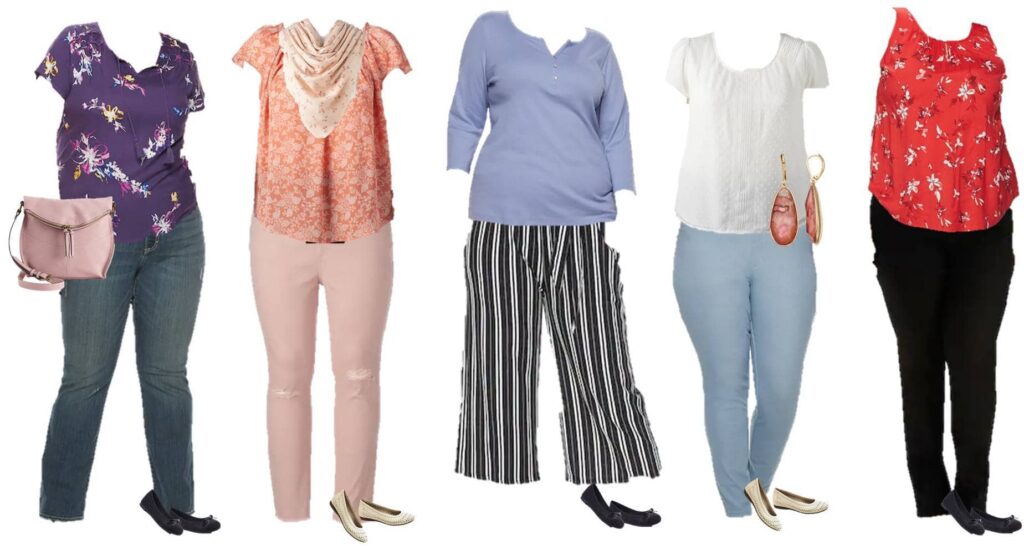 Sonoma Shelia Flap Crossbody Bag, Lilac
LC Lauren Conrad Square Scarf, Blush
Croft & Barrow Perforated Flats, Ice
Dana Buchman Abalone Teardrop Earrings
You may also enjoy these Target Plus Size picks for Spring:
Target Plus Size Capsule Wardrobe
PIN and save for later!