If you want to update your wardrobe, Polka Dots are Spring's Dotty New Trend. Polka Dots have taken the top spot! (sorry for the bad pun). Fashion has gone spotty for this versatile print and black and white Polka Dots are the most timeless way to wear this fresh and fun pattern.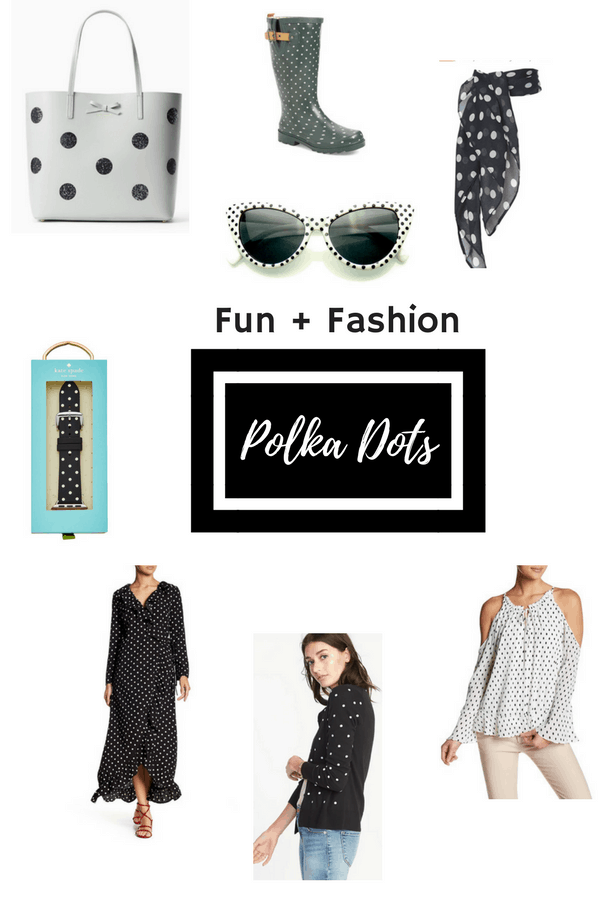 Check out our fashion picks for Polka Dots – Spring's Dotty New Trend and add some red lipstick for zero-effort coolness. This post may contain affiliate links which means we may earn a small referral commission at no additional cost to you if you shop through our links.
This classic cardigan is spruced up by a sprinkling of polka dots. It would equally lovely paired with a classic cut black or white skirt too.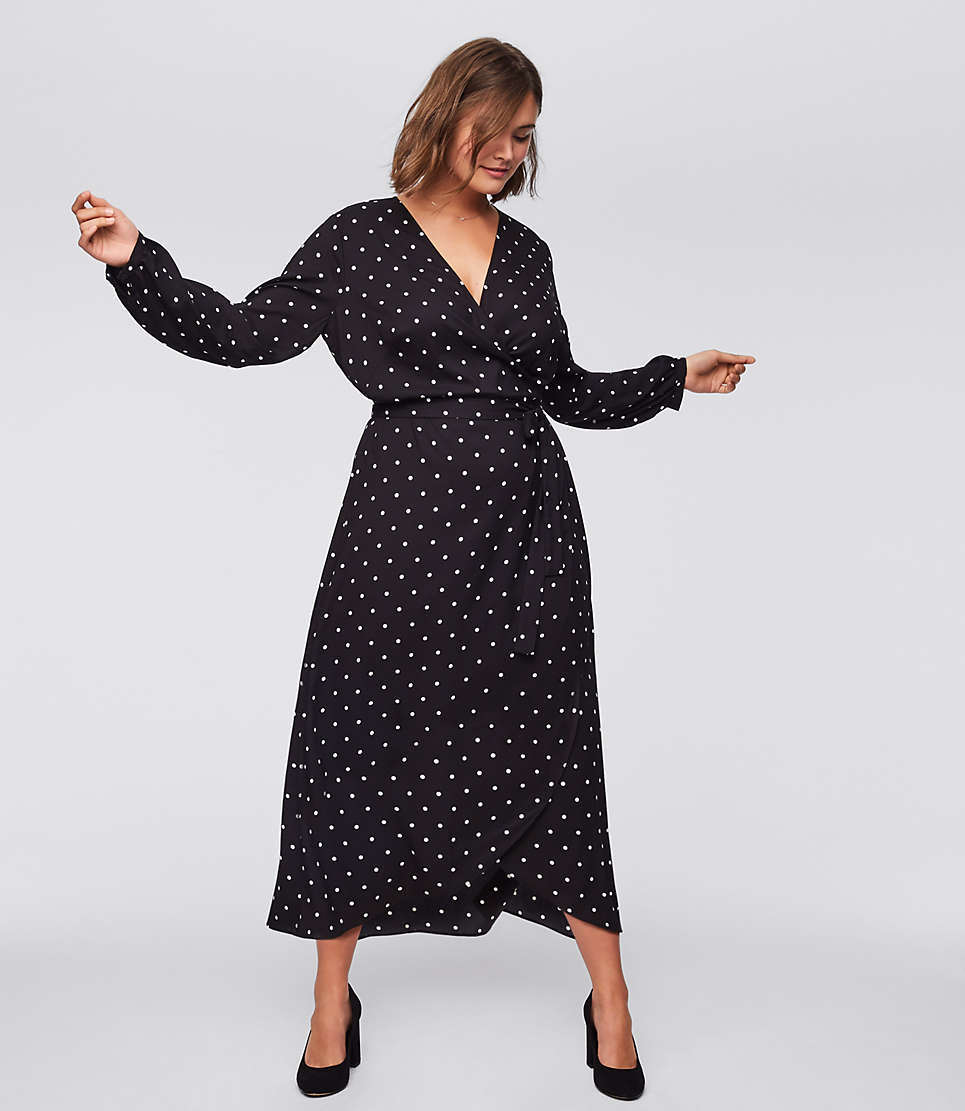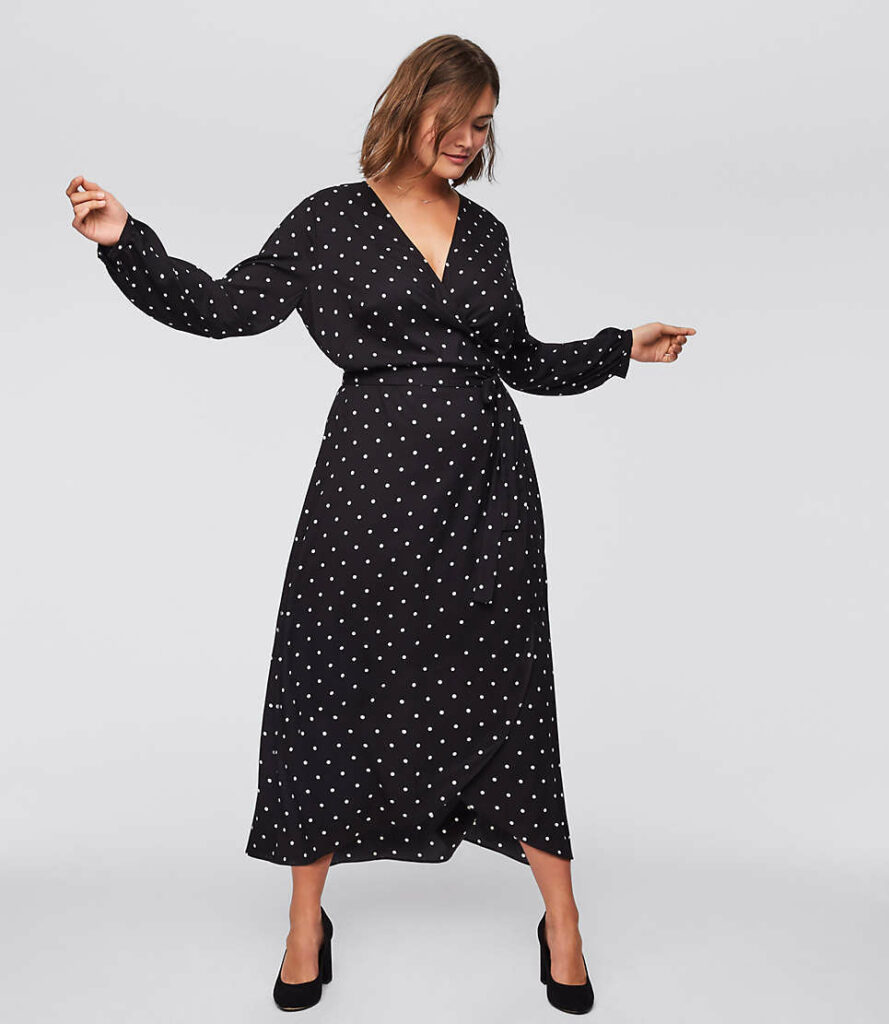 LOFT Plus Polka Dot Wrap Midi Dress
I love midi length dresses and skirts and this one look so comfy. A bright scarf or belt would add a fun touch.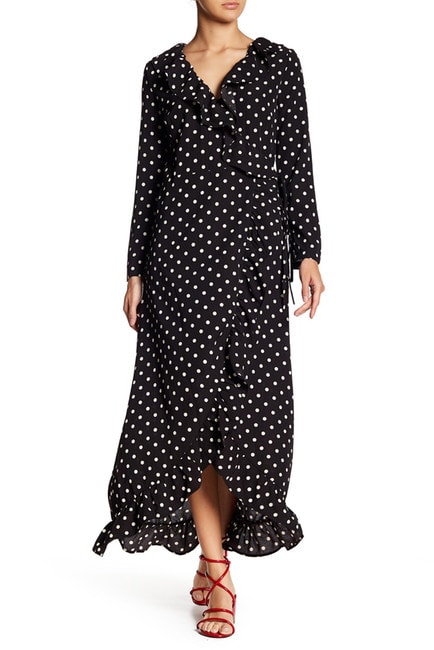 Haute Rogue Polka Dot Maxi Wrap Dress
Another fantastic black and white dress that is the perfect background for red, white, yellow or even pink accessories.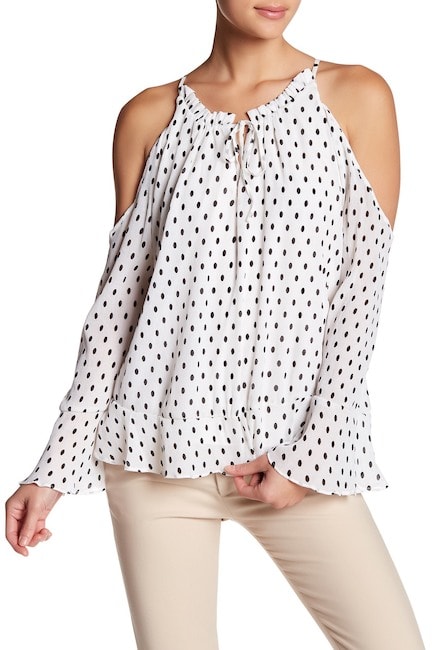 Parker Polka Dot Crepe Cold Shoulder Top
These cold shoulder tops are still going strong. Pair it with dress pants, a skirt or jeans.
This iconic Kate Spade bag is called dewey street little len and is 40% off!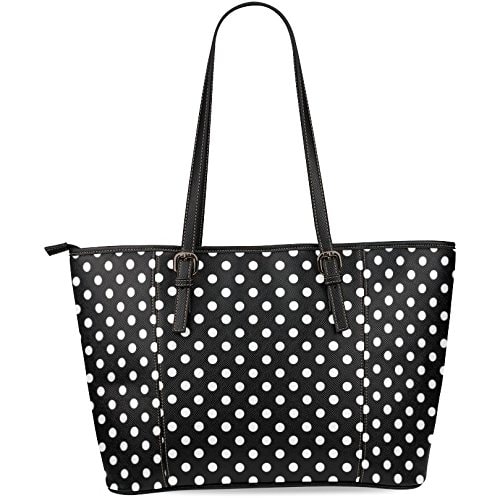 InterestPrint Polka Dot Women's Leather Tote Shoulder Bags Handbags
This inexpensive everyday bag has just the right amount of pockets for me. "Contains 3 pockets (inside); 1 inner zipper pocket, phone slot, and card slot."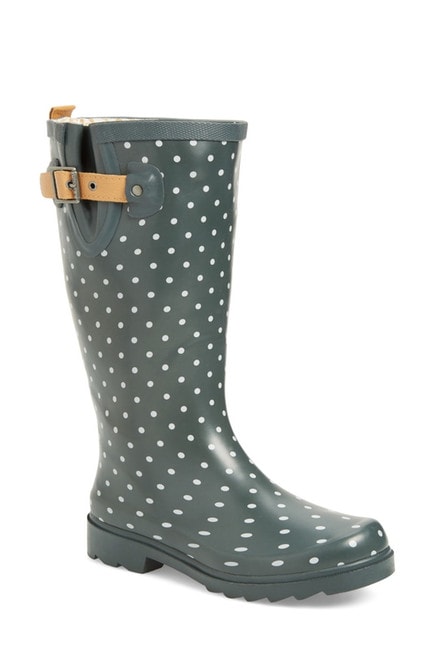 Chooka Classic Mid High Dot Waterproof Rain Boot
Wearing these Polka Dot rainboots will make the dreariest day more fun.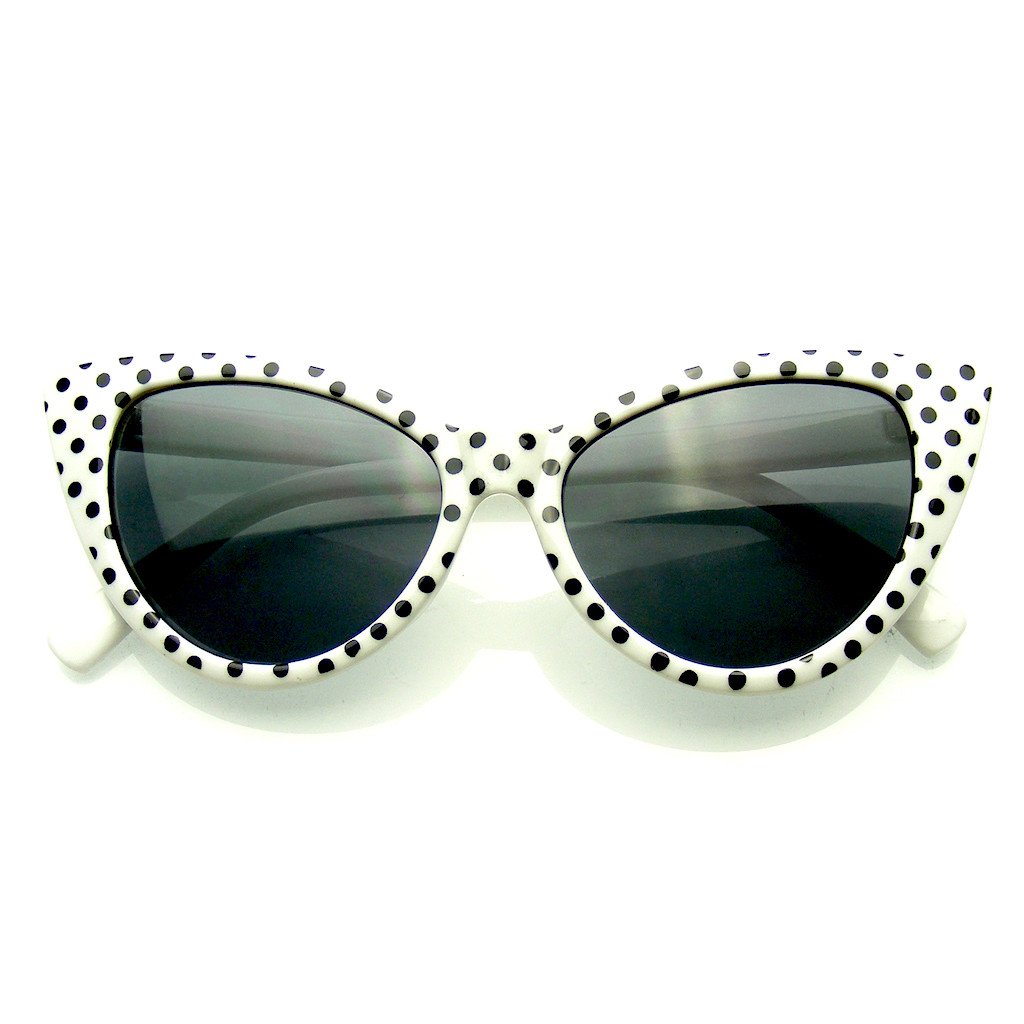 Emblem Eyewear – Polka Dot Cat Eye Womens Fashion Mod Super Cat Sunglasses
I am loving these! A serious "Jackie O" throwback look in my book. All you need is a convertible and a scarf. You can find these at Emblem Eyewear or on Amazon.com.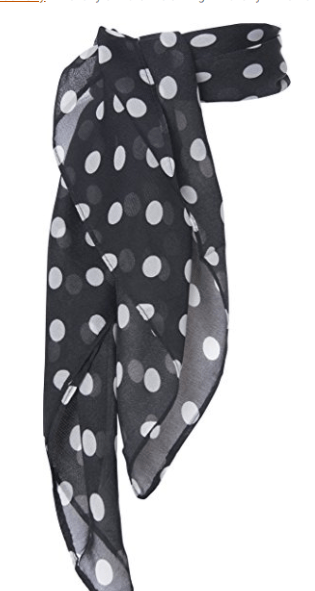 Sheer Chiffon Scarf Vintage Style Accessory for Women
Did someone say a scarf was needed? Here's the perfect one! Wear it with any bright colored top.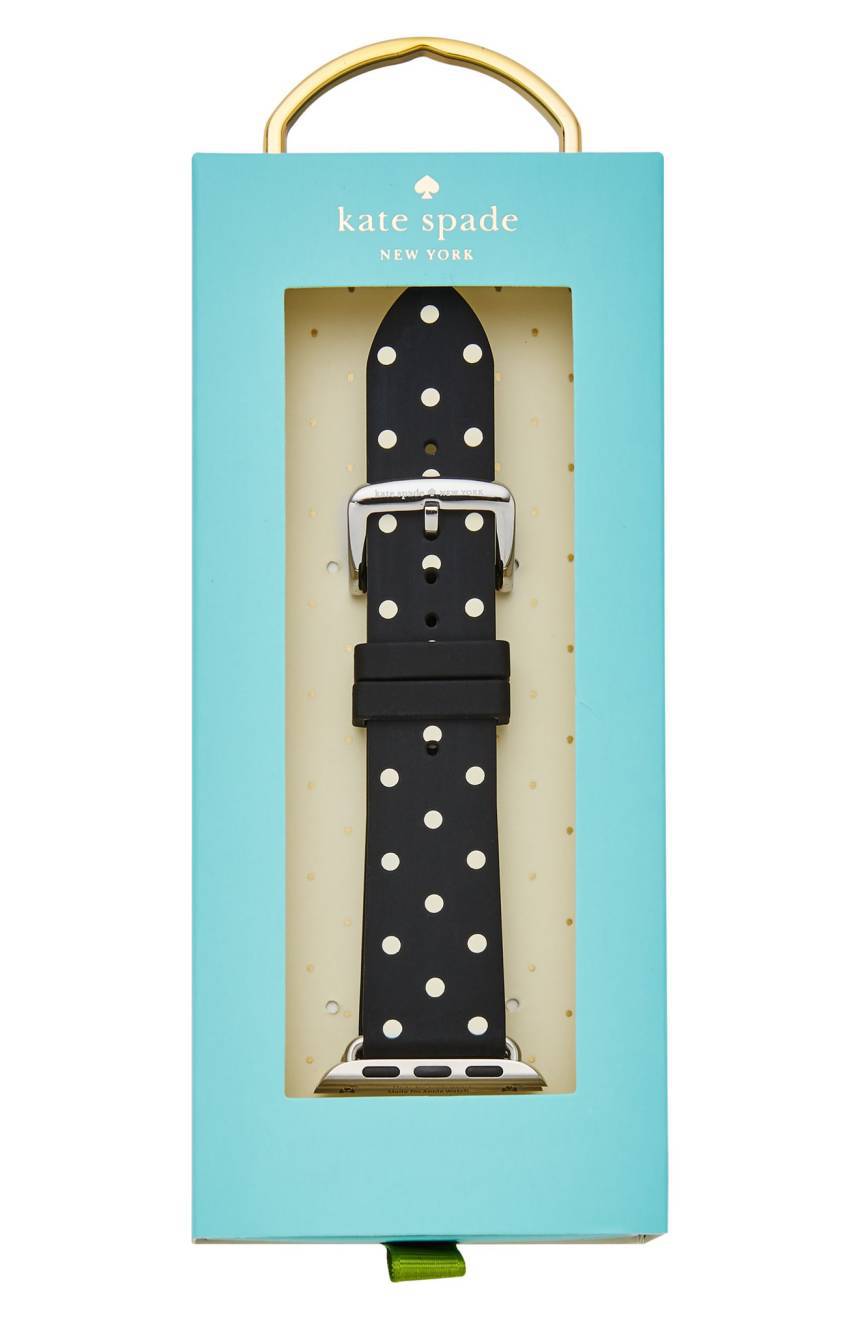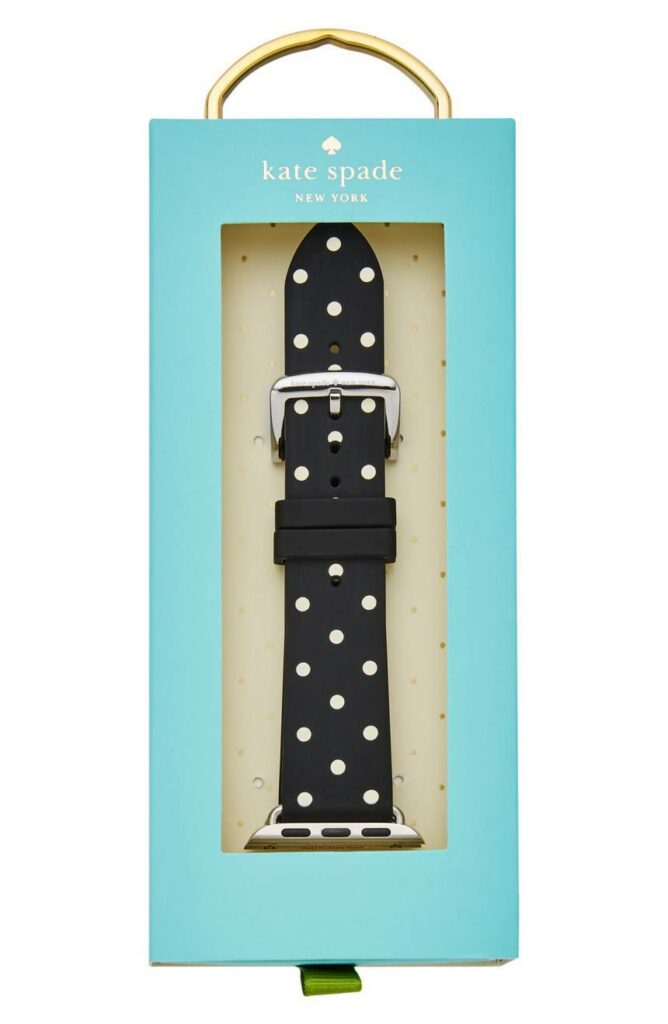 It's all about the accessories! If you have an Apple Watch, how cute is this Polka Dot strap?