This post has been sponsored by Extreme Pita in conjunction with Blog Meets Brand and I have been compensated for my participation. As always, all opinions are 100% mine.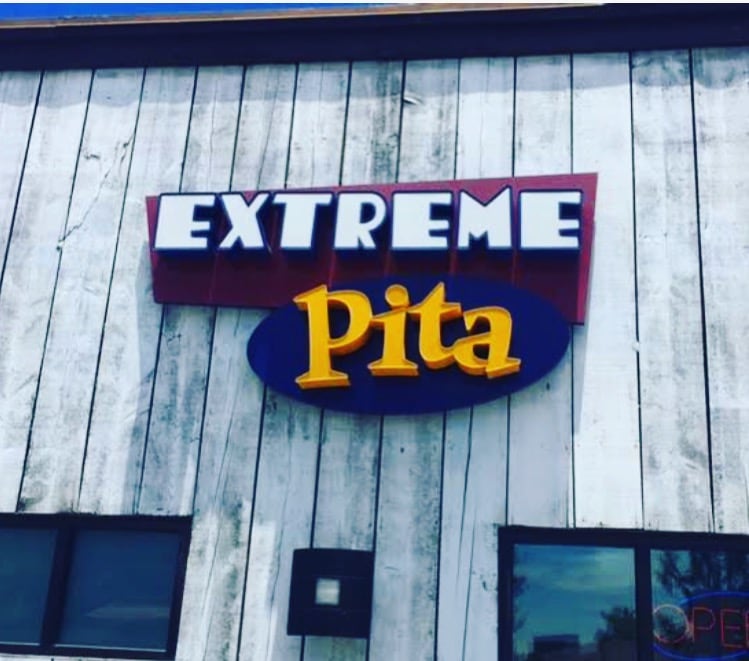 For my California readers, if you are looking for a healthy and delicious restaurant option, look no further than Extreme Pita.
I checked out their Riverside location last weekend along with my husband and we both thought it was just our kind of place. Click here to see if there is a location in your area!
My husband and I are "empty-nesters" now and we try to make time on the weekends to go on a bike ride or hike our neighborhood trails. We also enjoy trying new restaurants or returning to an old favorite. We are getting to know each other again in this new phase of life without kids. We like to say that "it's like dating, except you know the outcome."
Since we are trying to stay healthy and active, we look for restaurants where we can enjoy a good meal with nutritious options. Often that is a tall order- you get one but not the other.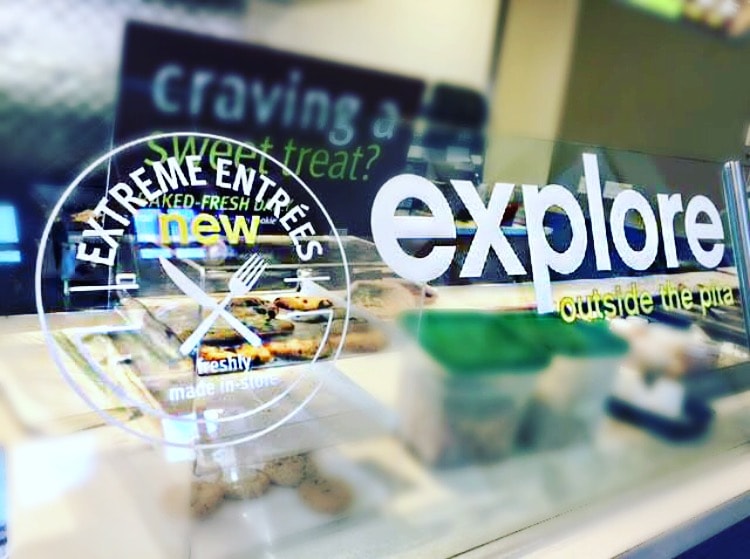 The pita sandwiches at Extreme Pita were delicious and in my case, enough for two meals. They were packed full of healthy choices that you customize just to your liking. I ordered the Mediterranean Vegetable Signature Pita.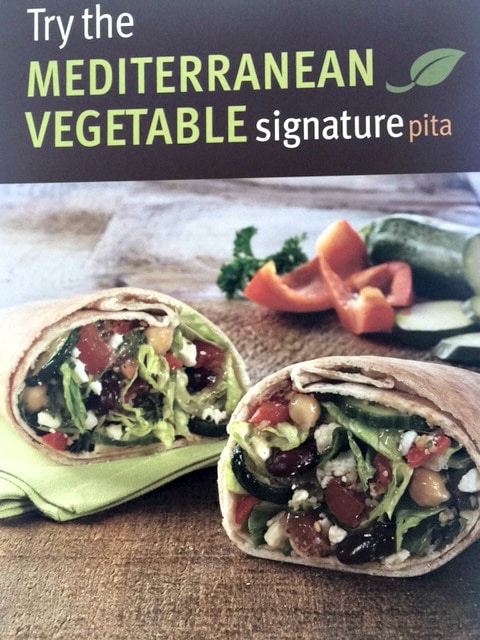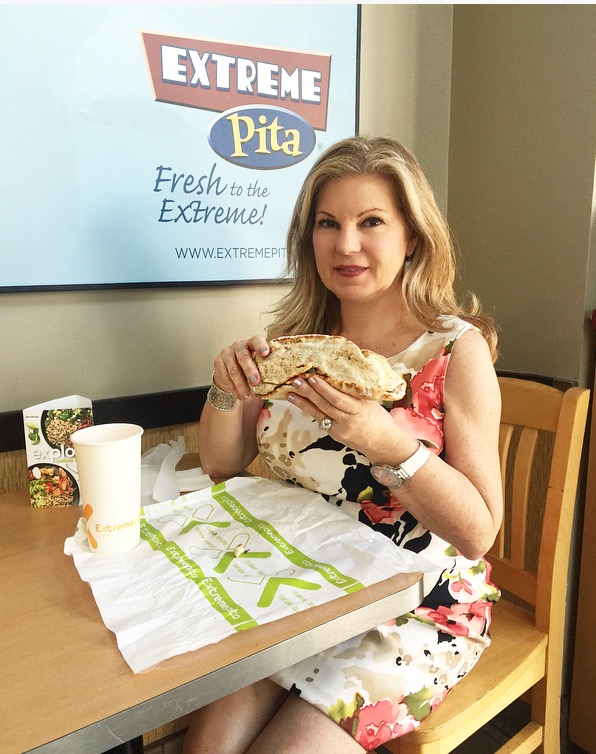 For those with a bigger appetite, Extreme Pita has a new menu item called Extreme Entreés. You can choose from Salsa Verde Steak, Mediterranean Shawrma chicken, Chicken or Beef Fajita, Chicken Souvlaki and for vegetarians, Mediterranean Falafel. You can get an international experience with these popular (and filling) selections.
Extreme Entrées are a more substantial alternative to the pita – they are made fresh in-store and include sautéed vegetables, protein, 7-grain rice blend and a salad.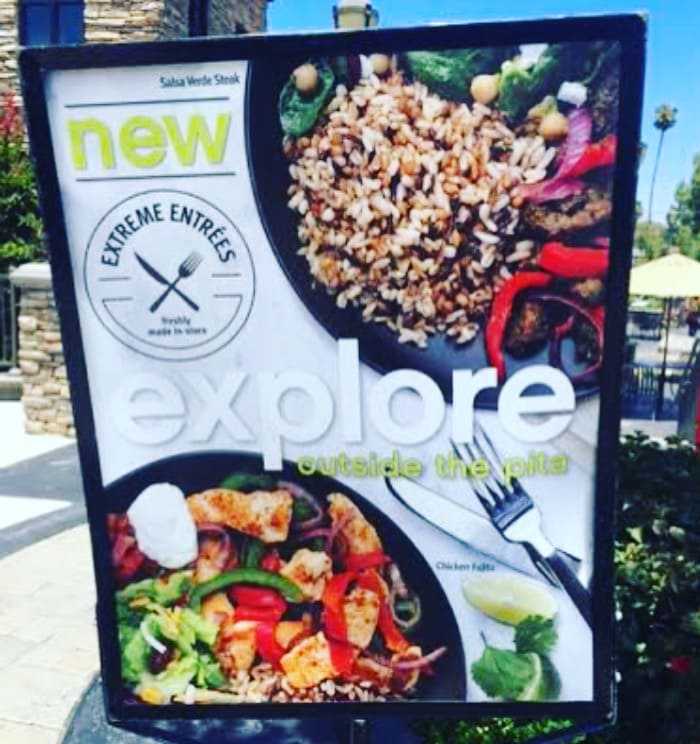 If you like to see nutritional information online before you dine out (like I do) you can get all the details and breakdowns on their website to help you to make informed decisions. You can also view allergy and gluten information too.
If you are looking for healthy and delicious menu options, be sure and give Extreme Pita a try. They offer catering too!