Making fall decor from book pages is an easy project that looks so elegant on a table or across a mantle. It's definitely a form of up-cycling to give an old book new life by creating something new and unexpected.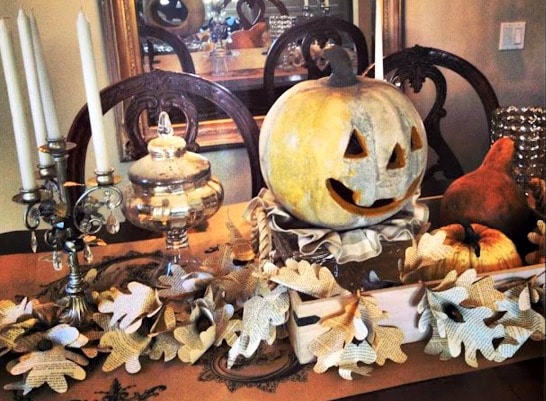 You can use your book page leaf project in several ways. Here it is used as a garland placed on a table. Look how elegant it looks with a few other fall decor items added in. Don't you think your guests would say "wow" if you crafted one?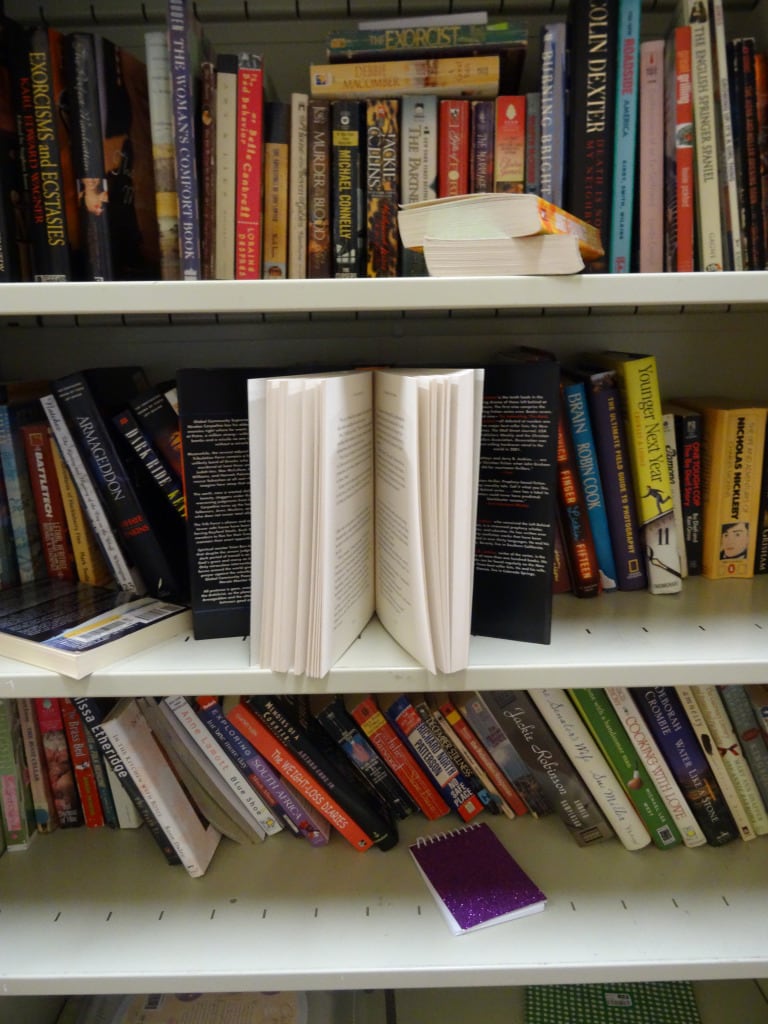 Used books to use in your crafts are plentiful at Goodwill stores.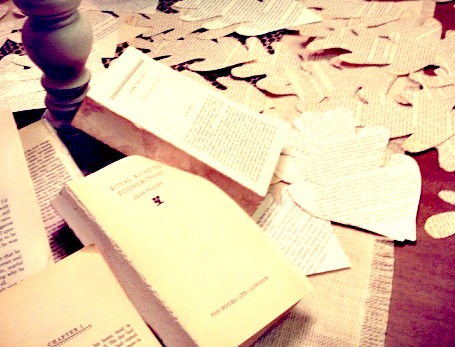 This craft is so easy, it just takes time to cut out the leaves. Ask your kids to help you and make it a family project that you can enjoy for years to come.
Begin by removing a stack of pages from different books. Trace one or two real leaves until you get a good template. Once you have a shape you like, stack a few pages together and cut out multiple leaves at once.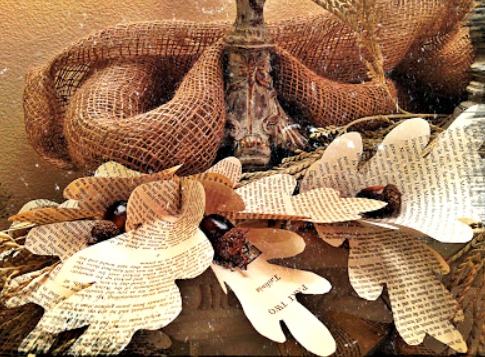 To create a garland of your own, you will need the following supplies:
Used books (always plentiful at your local Goodwill)
A marker to trace your leaf pattern
Stapler
Hot glue and glue gun
A medium single hole punch
Acorns
A roll of household twine (natural color)
Easy Directions:
Measure the twine to fit your fireplace, table or mantel and then allow about 25% more before you cut it.
Cut out the leaves. You will need a lot depending on how long the twine is. Start with about 25.
Staple groups of 3 or 4 leaves together at the stem to create leaf clusters. You'll need to fold the stems a bit.
Gather up some acorns to hot glue onto each bunch to add some texture.
Use a hole punch to make a small hole at the top of each leaf.
String them on some twine.
Keep going until you are satisfied with the length and fullness of your garland.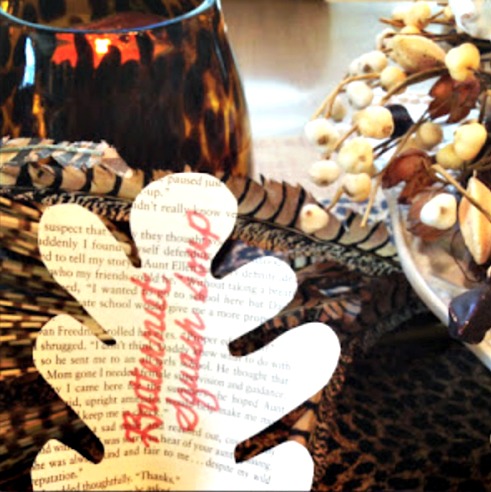 Save a few of your extra leaf cutouts to use as place cards on your Thanksgiving table or to label the food and side dishes you will serve.
You can also give each guest a leaf and a marker and ask them to write messages about thankfulness which you can add to your decor every year!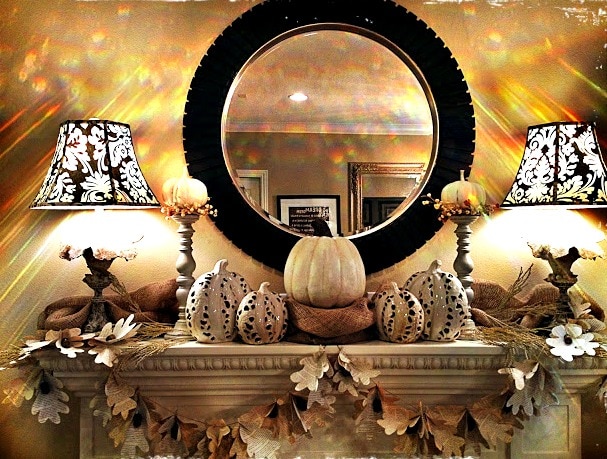 This fall craft was created by Mindy Laven of MindyLaven.com. She is an Orange County interior designer.