The Favorite Things segment seen on the Today Show with Kathie Lee and Hoda is one of my favorite things too!
When KLG and Hoda share their favorite products on the show, we will try to find them and share them with you here. Their choices have ranged from favorite beauty products to books they are enjoying.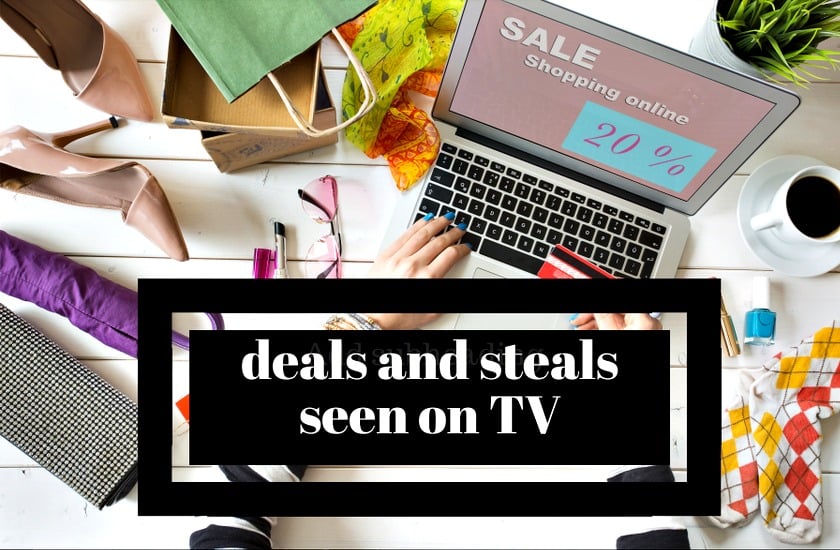 *Important note from More with Less Today —-I am not affiliated with The Today Show, I just share some of their deals with my savvy readers to evaluate. Many deals are non-returnable. Please write down the contact info if you make a purchase. I cannot help you with your purchase or follow up on your purchase.   
We have affiliate relationships, so we may get a small share of the revenue from your purchases. Items are sold by the retailers, not from this blog. All prices are subject to change and items could sell out based on the merchant's inventory.
We have affiliate relationships, so we may get a small share of the revenue at no additional cost to you from your purchases. 
The KLG and Hoda's favorite things holiday segment deals have expired. But you will enjoy the new Jill's Deals and Steals from The Today Show for Cyber Monday and Oprah's Favorite Things for 2018.
Every week Hoda and Kathie Lee share their "Favorite Things" with TODAY viewers!
This week, Kathie Lee's favorite thing is a cute, customizable knit hat. "This was sent over from Ralph Lauren, you can create your own collection," Kathie Lee said. The unisex hat is perfect for keeping warm in the winter. Plus, it's machine washable, has a fun pom-pom on the top and would make a great gift!
Hoda's favorite thing for the week is Listerine Ready! Tabs. The mint flavored chewable tablets give you the clean feeling of Listerine on-the-go, according to Amazon. They actually transform from solid to liquid in your mouth. "They're oddly refreshing," Hoda said. "They make you feel satiated, they're no calories."
KLG and Hoda's Favorite Things From Past Shows:
HAIR, SKIN AND MAKEUP PRODUCTS
It Cosmetics Miracle Water, from Sephora
This 3-in-1 facial cleanser is supposed to act as an anti-aging treatment while brightening and hydrating skin.
It's small enough to fit in a purse!
Color Wow Color Security Shampoo, from Amazon
This sulfate-free shampoo is lightweight, so you don't have to to worry about it cramping your style when it comes to shiny, voluminous hair.
It Cosmetics Your Skin But Better Perfecting Powder, from Ulta
This product smooths uneven skin tones while adding a layer of SPF 50 protection. Sounds like a win-win to us!
Color Wow Dream Coat, from Dermstore
This product acts like a raincoat to prevent hair from frizzing in humid weather.
It Cosmetics Bye Bye Under Eye Eyelift in a Tube, from Ulta
This product is a fool-proof concealer and brightener to mask imperfections and help skin glow.
Hoda's favorite thing is the shampoo and conditioner from the hair care brand Olaplex
. 
Kathie Lee's favorite is Serious Skincare Insta-tox Instant Wrinkle Smoothing Serum: "It tightens everything and [makes] the smoothest canvas to put your makeup on."
OLAPLEX No. 5 Bond Maintenance Conditioner,  Sephora
OLAPLEX No. 4 Bond Maintenance Shampoo, Sephora
Serious Skincare Insta-tox Instant Wrinkle Smoothing Serum, Skinstore
Better Skin Amaze Balm, The Better Skin Co.
The Better Skin Co. is donating 100 percent of the October proceeds from their Limited Edition Pink Gold Amaze Balm to the Young Survival Coalition (YSC). YSC is specifically devoted to the critical issues unique to young women who are diagnosed with breast cancer. Scented with a hint of grapefruit, coconut oil, avocado, sunflower, evening primrose, and sea buckthorn, this balm nourishes your skin.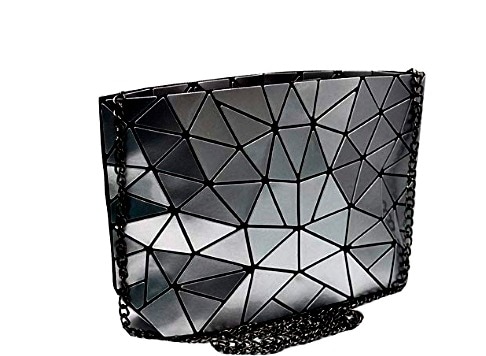 Mily Womens Holographic Laser Leather Envelope Clutch Handbag Purse
Kathie Lee Gifford is loving the sleepwear from the brand Private Holdings.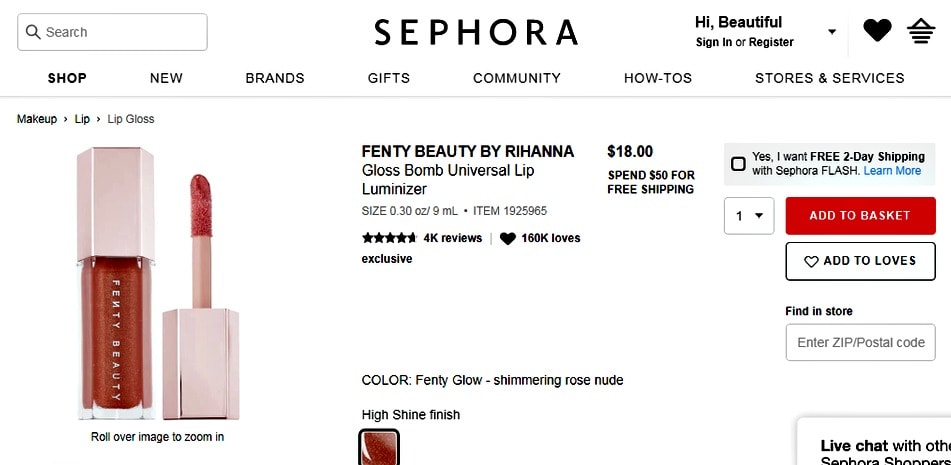 Meghan Trainor is loving her Fenty Beauty lip gloss by Rihanna.
Hoda loves Bunny Eyez readers.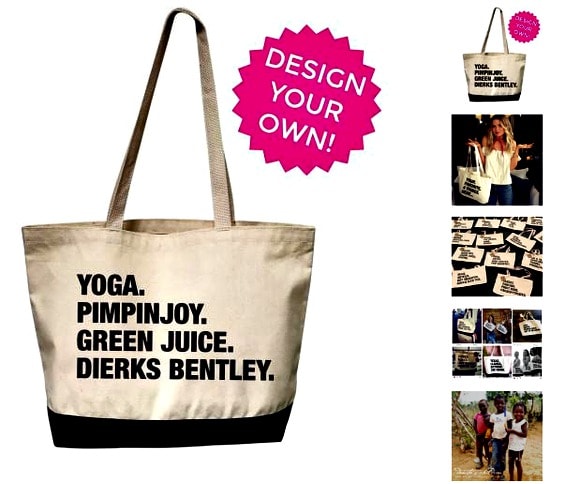 4 Things Tote– Customize Yours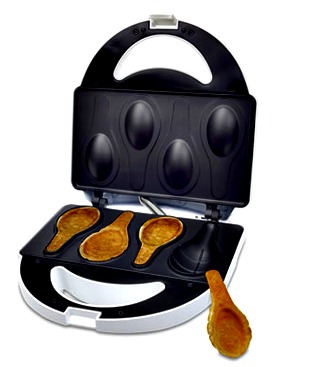 This is the baking appliance that creates functional spoons out of sweet or savory pastry dough, which can be consumed at the end of the course. In less than four minutes, a batch of four evenly browned spoons are ready to serve with appetizers, soups or as part of a dessert. A green indicator light lets the baker know when the appliance is warmed up and then again when the spoons are done, assuring consistent results. The nonstick grid surface releases the baked spoons without the need for calorie-laden oil and assists in a quick cleanup. The compact design stores upright for space-saving convenience. Complete with a spoon-shaped cookie cutter and two dough recipes (one savory and one sweet).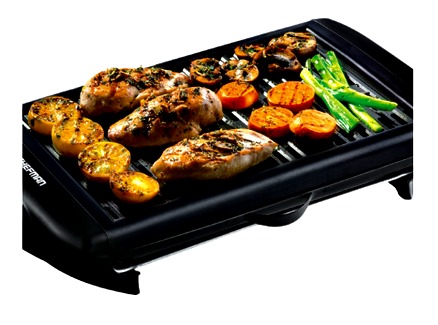 Smokeless Electric Indoor Grill from Chefman.com and available for purchase on Amazon.

Vintage Cotton Candy Maker from NostagliaProducts.com
There are many cotton candy makers to choose from along with other fun products!

A golf club inspired Bluetooth speaker with premium sound from two high fidelity speakers and a subwoofer. Due to its form, it has hidden features that make it the perfect speaker for golf; You can keep it in your bag while driving and walking the course, or detach the head and stick the hosel spike into your golf cart's tee holder for access to the dual output USB power source. There's an additional spike under the grip that allows you to stick the speaker into the ground on the range or while BBQing outdoors. It's the perfect speaker for a modern golfer on the course, at home, or on the go!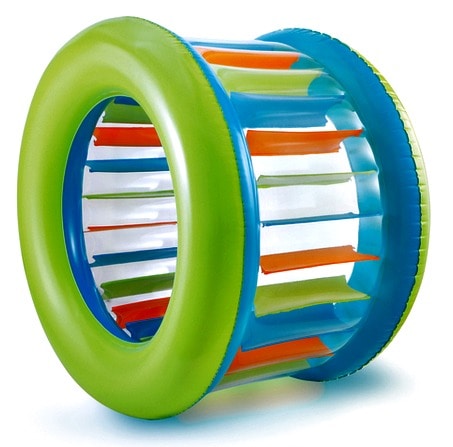 Giant Inflatable Wheel from Perpetual Kids
You will have a hard time choosing from all of the fun toys on this website.
Hoda's favorite thing, the ZIP, it prints photos straight from your smartphone and is small enough to fit in a purse. For those who still prefer physical, printed photos even in the digital age, this printer is for you.
Hoda's choice of the week can help you stay on track by monitoring your water intake, syncing with an app and blinking to remind you to drink throughout the day. It looks cute, too.
Hoda swears by this instant eyelash booster for achieving long, full eyelashes without the hassle of applying extensions.
Hoda's pick, Fresh Patch, serves as an alternative to pee pads for furry friends without easy access to a backyard (like Hoda's dog, Blake). It's made with real grass to mimic the outdoors.
To anyone who buys her favorite round brush, which can actually add shine to your hair: Hoda says, "You're welcome."BIO IONIC Boarshine Brush
In an older segment, Kathie Lee and Hoda couldn't get enough of two beauty items. The MAC Sheen Supreme lipstick in Supremely Confident, a recommendation from Kathie Lee, has since been discontinued. Luckily, the cosmetics giant currently makes a very similar shade: the Cremesheen lipstick in Creme D'nude.
Hoda's favorite root touch-up spray comes in five shades to help hair look fuller and help outgrown roots look more natural.
 INOV-8 HIKING BOOTS AND HOLLYWOOD FASHION PRODUCTS
In an older segment, Kathie Lee recommends these breathable hiking sneakers for outdoor fun. The outsole grips the ground for stability, while the flexible upper lets you comfortably wear these out for a jog through the woods.
Hoda hails two Hollywood Fashion Secrets products for helping women avoid wardrobe malfunctions and look their best.
Books featured on KLG and Hoda's Favorite Things:
Hoda loves Kathie Lee's new book 'The Gift That I Can Give', which came out on October 23.
Kathie Lee recommended a book called Beauty in the Breakdown by Julie Roberts.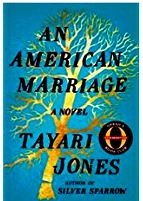 Jenna Bush Hager recommends "An American Marriage" by Tayari Jones.
Kathie Lee recommends "Four Things Women Want From A Man" for … well … women who want to explore what they're really looking for in a man.
"Four Things Women Want from a Man"
After artist Anne Neilson's opening at Art Essex Gallery in Essex, Connecticut, Kathie Lee named Neilson's book one of her favorite things. It clues readers into the painter's artistic journey while creating her famous "Angel Series."
Check back here soon for more of Kathie Lee and Hoda's favorite things!
Want More Deals and Steals?