The Favorite Things segment seen on the Today Show with Kathie Lee and Hoda is one of my favorite things too! Sadly this is the last episode and Kathie Lee is leaving on. We will miss you. If there is a new edition when Jenna takes over, we will share those too so stay tuned!
When KLG and Hoda share their favorite products on the show, we will try to find them and share them with you here. Their choices have ranged from favorite beauty products to books they are enjoying.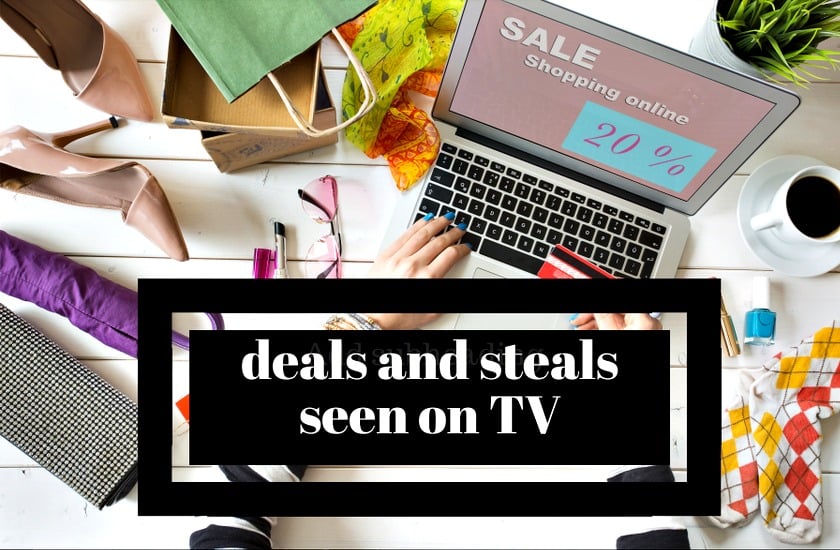 *Important note from More with Less Today —-I am not affiliated with The Today Show, I just share some of their deals with my savvy readers to evaluate. Many deals are non-returnable. Please write down the contact info if you make a purchase. I cannot help you with your purchase or follow up on your purchase.
We have affiliate relationships, so we may get a small share of the revenue from your purchases. Items are sold by the retailers, not from this blog. All prices are subject to change and items could sell out based on the merchant's inventory.
"Favorite Things" Seen on The Today Show with Kathie Lee and Hoda
KATHIE LEE AND HODA'S FAVORITE THINGS FOR APRIL
Olaplex No. 6 Bond Smoother Reparative Styling Creme from Sephora
This leave-in smoothing cream can solve almost any hair woe. Whether your strands need strengthening, hydration or moisturizing, this product can do it all — while also removing frizz and protecting your hair. It's safe for all hair types, including colored and chemically-treated hair, and with over 10,000 loves on Sephora, it's no surprise this is one of their favorites.
Elisabeth Hasselbeck spent nearly two decades working in broadcasting, and learned quite a bit about the importance of a point of view in any situation — whether she was talking with her supervisors, working on an interview, or, most importantly, trying to understand the intentions of God. In this memoir, she invites readers to join her on her journey of discovery, and maybe make some discoveries of their own along the way.
The original jumpsuit was from Roz & Ali but it's no longer available, so we found this fun halter lookalike. With a fun neckline and zipper closure, it's stylish and sturdy, and has the Holy Grail of jumpsuits: pockets! Available in several colors, it's almost impossible not to find one you love.
Rose Eau de Toilette from L'Occitane en Provance
This delicate fragrance is perfect for anyone looking to establish a signature scent for themselves. With a light floral formula that recalls the famed French roses of Provenance, mixed with green and fruity notes, you'll want to wear this perfume forever.
This hydrating lotion leaves skin soft and scented with the same delicate fragrance as the Rose Eau de Toilette.

With its light and creamy texture, this lotion is sure to leave your skin refreshed and clean.
HODA'S PICKS for March
Tarte Sugar Rush Lip Sip Vegan Lip Oil from Ulta
"These tinted lip oils offer a swipe of sheer color without any sticky texture. They're formulated with jojoba oil and sunflower seed oil and come in three colors. Hoda described it as "sheer, long-lasting and yummy!"
Kathie Lee also uses Tarte's H2O gloss for a bit more concentrated color."
Quip Toothbrush Set from Quip
"I got one and fell in love with it," said Hoda of this trendy toothbrush. "It is awesome. Literally, every time I've done it I feel like I've been to the dentist."
Quip's affordable electric toothbrush is designed to fit seamlessly in any space because it doesn't have a bulky charger, and the holder can suction onto most bathroom surfaces."
Dermalogica Biolumin-C Serum from Dermstore
HODA'S PICKS from February
"After enduring the 10-day no carb, no sugar challenge, it's no wonder Hoda picked this healthy almond mix as one of her favorites. The wasabi and soy flavor is a spicy Asian-inspired take on the classic nut mix."
Want More Deals and Steals?