This post is sponsored by Febreze and SheSpeaks. I received a complimentary product to facilitate my review. All opinions, as always are 100% mine.
We are now officially in a fall mood, thanks to this fantastic box full of fall scents from the Febreze Home Harvest Collection. I am in love with the entire scent ensemble. Not only is it the cutest thing, it truly helps to eliminate odors in a most pleasant, fall-scented way!
My Febreze Home Harvest Collection came with Toasted Almond, Vanilla Latte and Autumn Harvest products.
It includes a car freshener that is small and doesn't stand out but gives off just enough scent. It is not too overpowering and makes the car smell fantastic.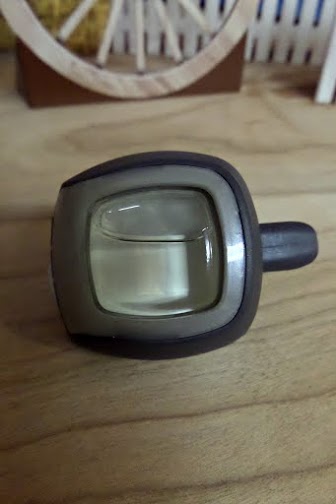 The Febreze Home Harvest Collection plug in is a dual scent and it alternates between two scents which is a clever idea. One scent doesn't overpower the whole house this way.
The Febreze Home Harvest Collection will truly eliminate odors so your guest in your home, and in your car, will only notice the freshness of fall. The plug in design is simple and pretty and will fit well with any decor.
The "farm" packaging that it came in is so well done! The kids love playing with it and it can become part of your fall decor.
The Febreze Collection also contains a Fall Recipe Box with filled with craft ideas, recipes, and home décor ideas for fall inspiration.
Today we were looking through the box for fall inspiration and came across the instructions on "How to Make a Whistle with an Acorn Top." This activity is inspired by the Febreze Autumn Harvest Scent.
We thought this sounded like a really fun family activity. The air was cool today and it really felt like fall. We set out on a walk through the woods and found leaves were beginning to change along with the cool air. We picked up leaves and twigs for many crafts and found the acorns we were looking for for our activity inspired by Febreze.
It was so much fun! The kids had a great time making noises and whistling with the acorns we found! I never knew about this acorn trick, did you?
This would make a great teacher gift or hostess gift too! Head over to Walmart and pick up your own Febreze Home Harvest Collection. Hurry, they are only available for a limited time.