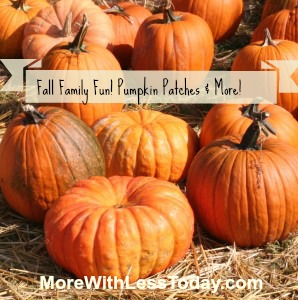 Looking for some spooky fun? Visit a website called HauntWorld.com. You can search haunted houses, corn mazes, pumpkin patches, haunted houses, zombie runs, and more!
Find the Top Rated Best and Scariest Haunted Houses in America
To find pumpkin farms, hay rides, corn mazes, and Halloween festivals, visit Pumpkin Patches & More. You will also discover pumpkin weigh-off contests, fall recipes, and Christmas Tree Farms in your area. They have listings for every state in the U.S. and 6 other countries.
To find an orchard near you, visit Pick Your Own. This friendly site also has crop calendars telling you what is available to pick at the orchards. They also have step-by-step directions for canning, making jams, jelly, applesauce, apple butter, and 150 more recipes.
Pick Your Own is also the source to find related fruit and vegetable festivals all across the country.
When will the leaves start to change color in your location? I live in southern California now, and the autumn leaves are one of the things I miss the most about growing up in New England.
If you have the opportunity to visit one of these sites with your family, send me a picture!
If you are new to More With Less Today, welcome to my free blog! I search every day to find the best tips, bargains, deal, and freebies for my readers. I hope you will join us!