Find Today's Free eBooks
Which book categories are your favorites? Choose from recipes, DIY, parenting, business, and self-improvement, fiction, and non-fiction and more.
Free is my favorite price! You can read your free ebooks on most smartphones, tablets, and computers including iPhones, iPads, Android devices and more!
Find Today's Free Ebooks Online – Best Source for Free Ebooks
Update- I am no longer updating this post.
Today's Free eBooks:
It takes just a few seconds to download your favorite selections now while they are free, and then you can enjoy them later.


Amazon has released Prime Reading
, a collection of over a thousand books that Amazon Prime members can access and read for free—on your phone, tablet, or Kindle.
Now is the perfect time to get a FREE 30-day trial!
Try Amazon Prime 30-Day Free Trial
Kindle Matchbook
" target="_blank" rel="nofollow noopener">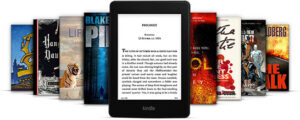 Get the Kindle version of a book you bought on Amazon.com – cheap!
If you bought a book on Amazon.com, go to Kindle Matchbook
" target="_blank" rel="nofollow noopener">Kindle MatchBook and also get the Kindle edition.
For thousands of qualifying books, your past, present, and future print-edition purchases now allow you to buy the Kindle edition for $2.99 or less. Only books purchased online, sold and fulfilled by Amazon.com qualify.
I love to have a selection of free eBooks to read when I am waiting, relaxing, or traveling. What is your favorite topic?
Looking for a good book to read? Although these are not free, here is a list I use to find a new book to read: Book Award Winners
Find Today's Free eBooks was first seen on More with Less Today.