As the holidays approach we often think about all the gifts that we'll give our family, friends, and loved one but it's also the perfect time to think about giving to others, especially to people in need and especially this year. The holidays can be a difficult time for many, especially financially. Let's admit it, the holidays can become expensive quickly with buying gifts and the ingredients needed to make a holiday meal. That's why Ibotta has teamed up with Walmart and Feeding America to give away Free Dinner this Thanksgiving. And here is an easy way for you to help too.
This post is in partnership with Ibotta but all opinions are 100% my own.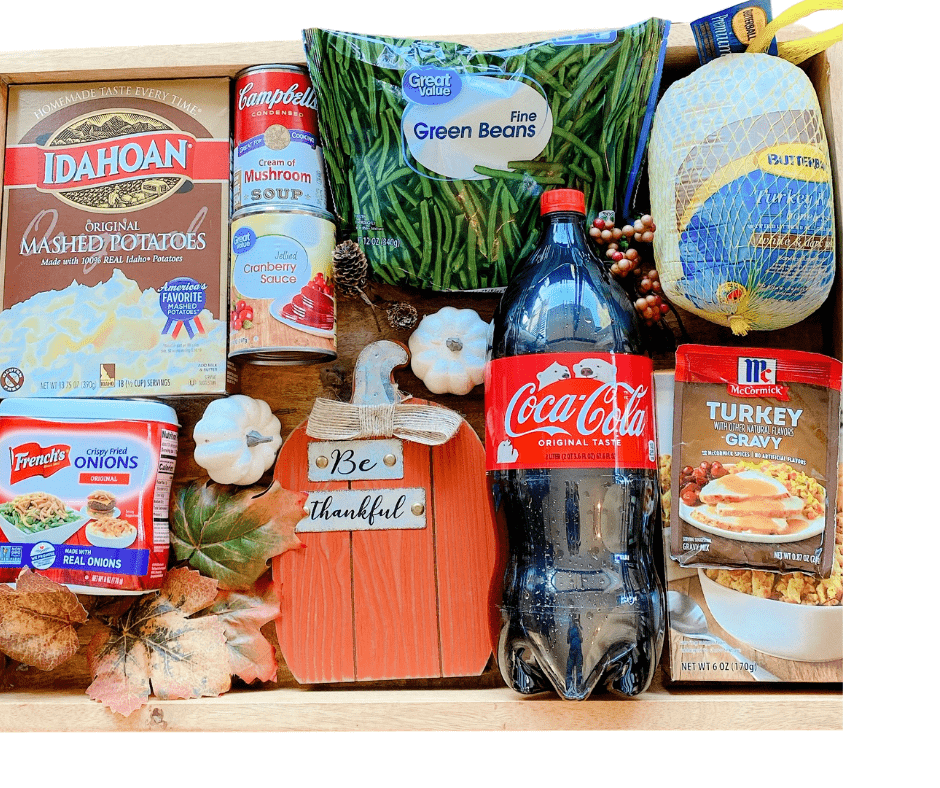 Feed a family of five this Thanksgiving by purchasing the items listed below from Walmart while supplies last and earn 100% cash back* when you use the Ibotta app or new browser extension for online grocery pickup and delivery orders. Additionally, Ibotta will be donating to Feeding America to help stock food banks and pantries with food. Consider donating the items you don't need or the entire bundle to a neighbor in need or to your local food bank.
For about $20 you can get:
○ a Butterball Boneless Turkey Roast
○ Campbell's Cream of Mushroom Soup
○ French's Crispy Onions
○ McCormick Gravy
○ Great Value Green Beans
○ Idahoan Mashed Potatoes
○ Great Value Cranberry Sauce
○ Great Value Stuffing
○ and a 2 Liter of Coke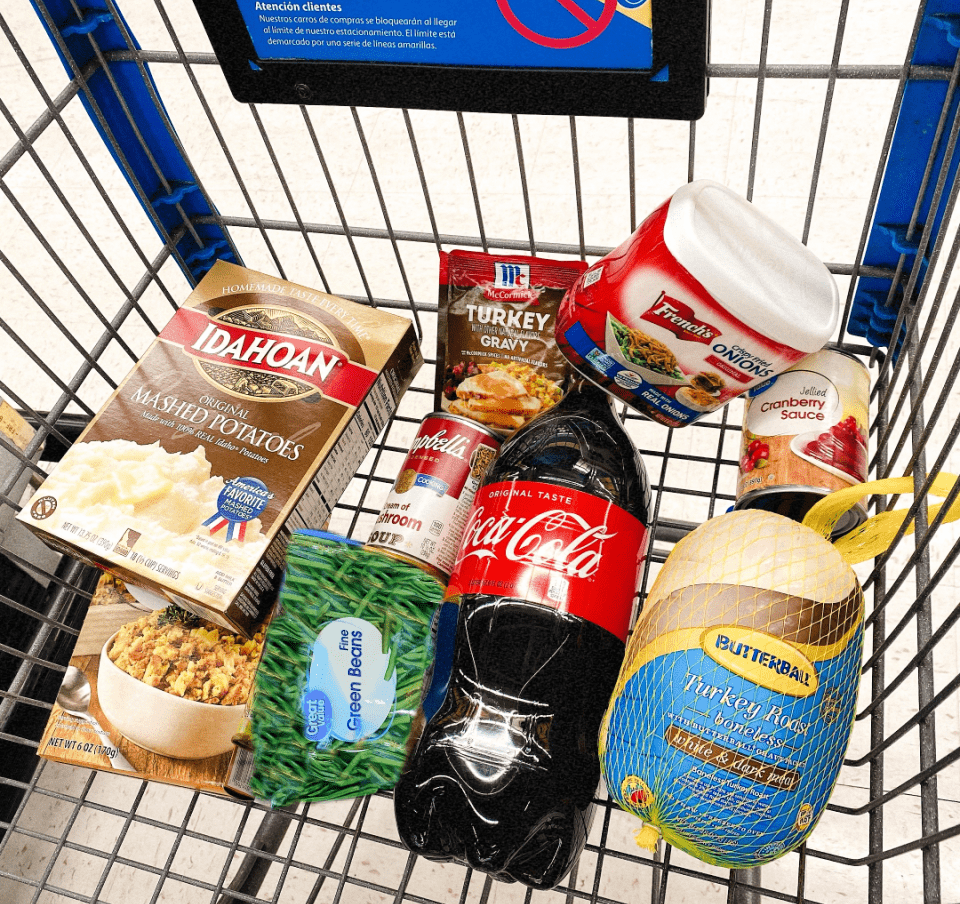 Add a bag of Great Value Halves & Pieces Walnuts and a can of Mandarin Oranges in your cart and make my easy Three Ingredient Cranberry Sauce recipe.
*All offers are available starting in November, while supplies last. Check your app for details.
Three Ingredient Cranberry Sauce – a family favorite!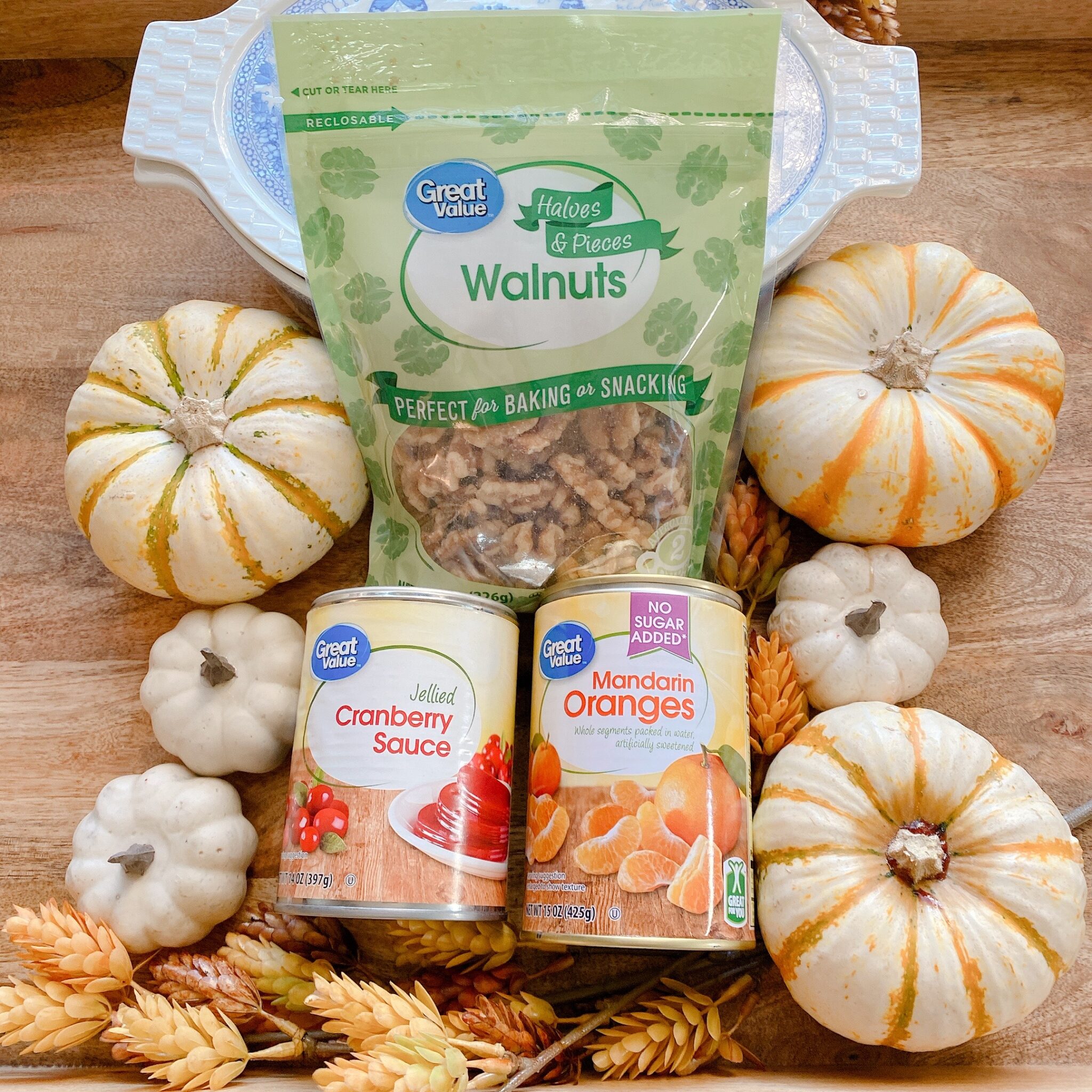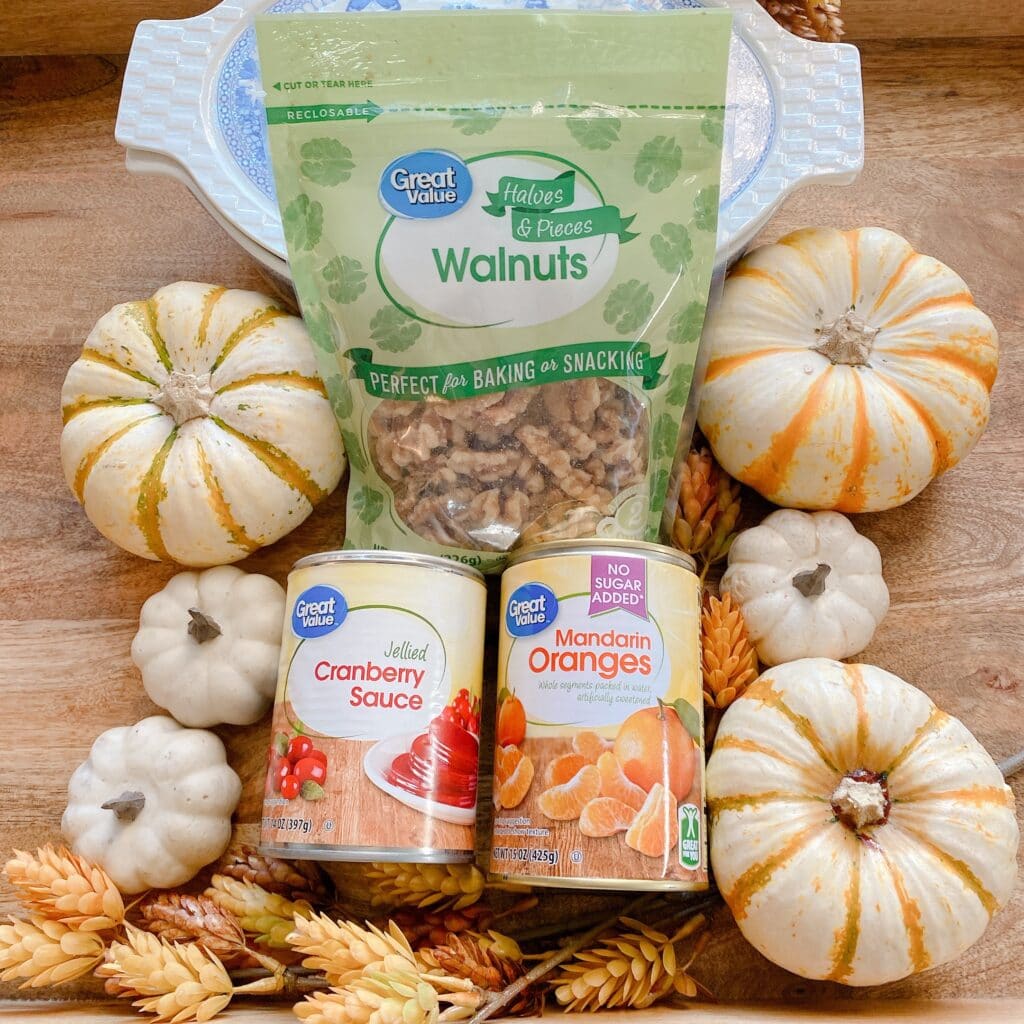 This three-ingredient cranberry sauce is one of my family's favorite holiday recipes. It is sweet and tart and the walnuts add the crunch. Plus the colors are so pretty on your holiday table. It is so easy and tastes great the next day too with a turkey sandwich.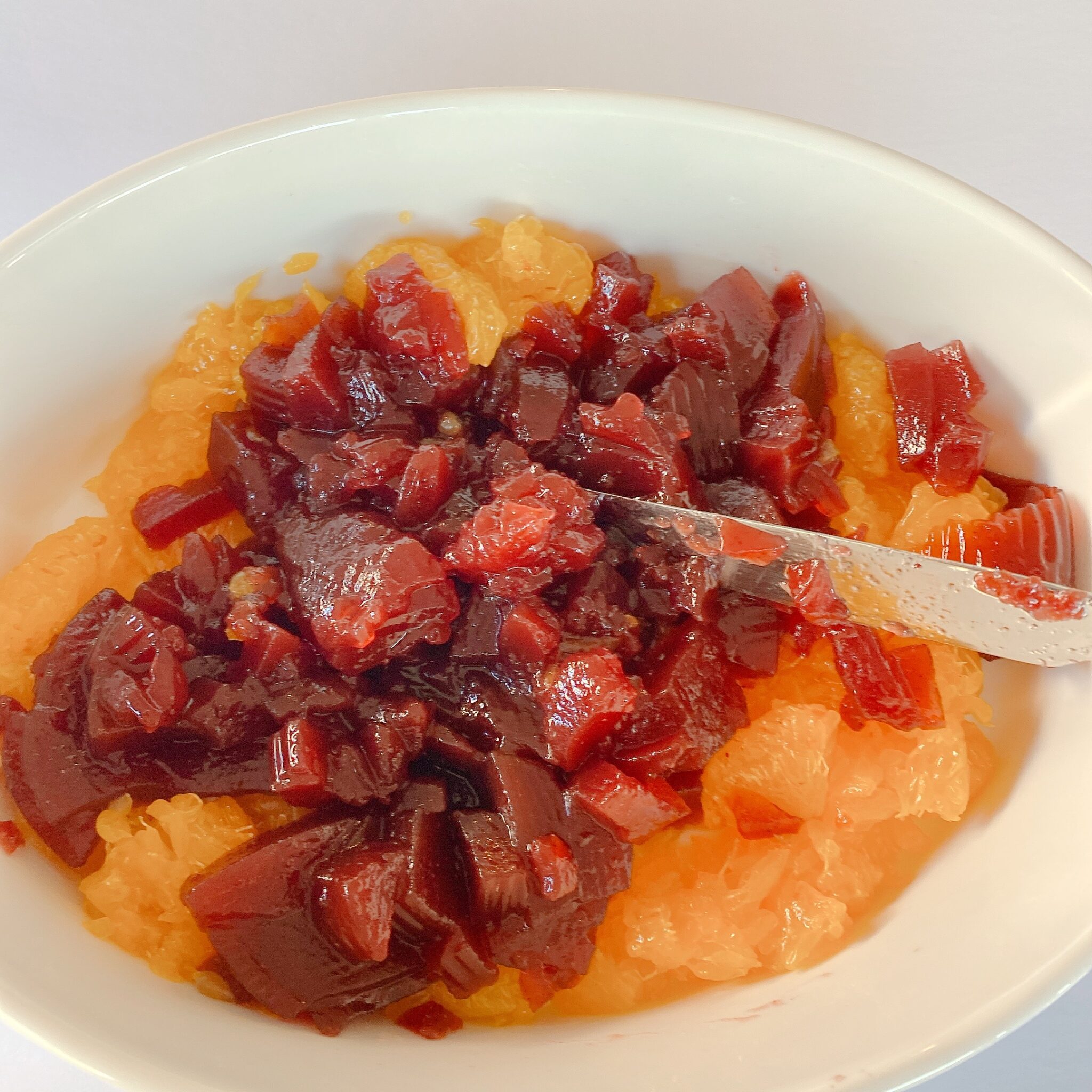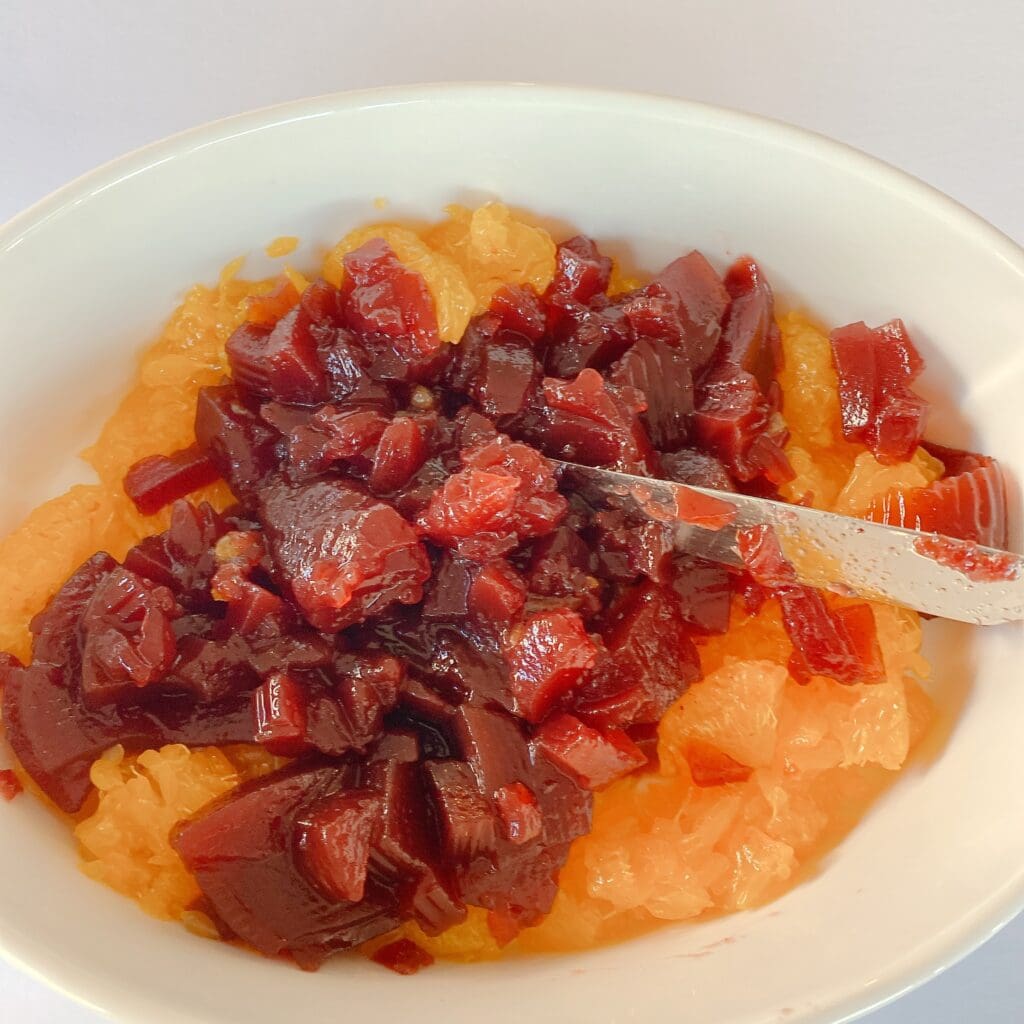 Drain the mandarin oranges
Add the cranberry sauce and chop it up
Mix the oranges and the cranberry
Chop and add the walnuts to taste- I used about 1/4 cup
Refrigerate until you are ready to serve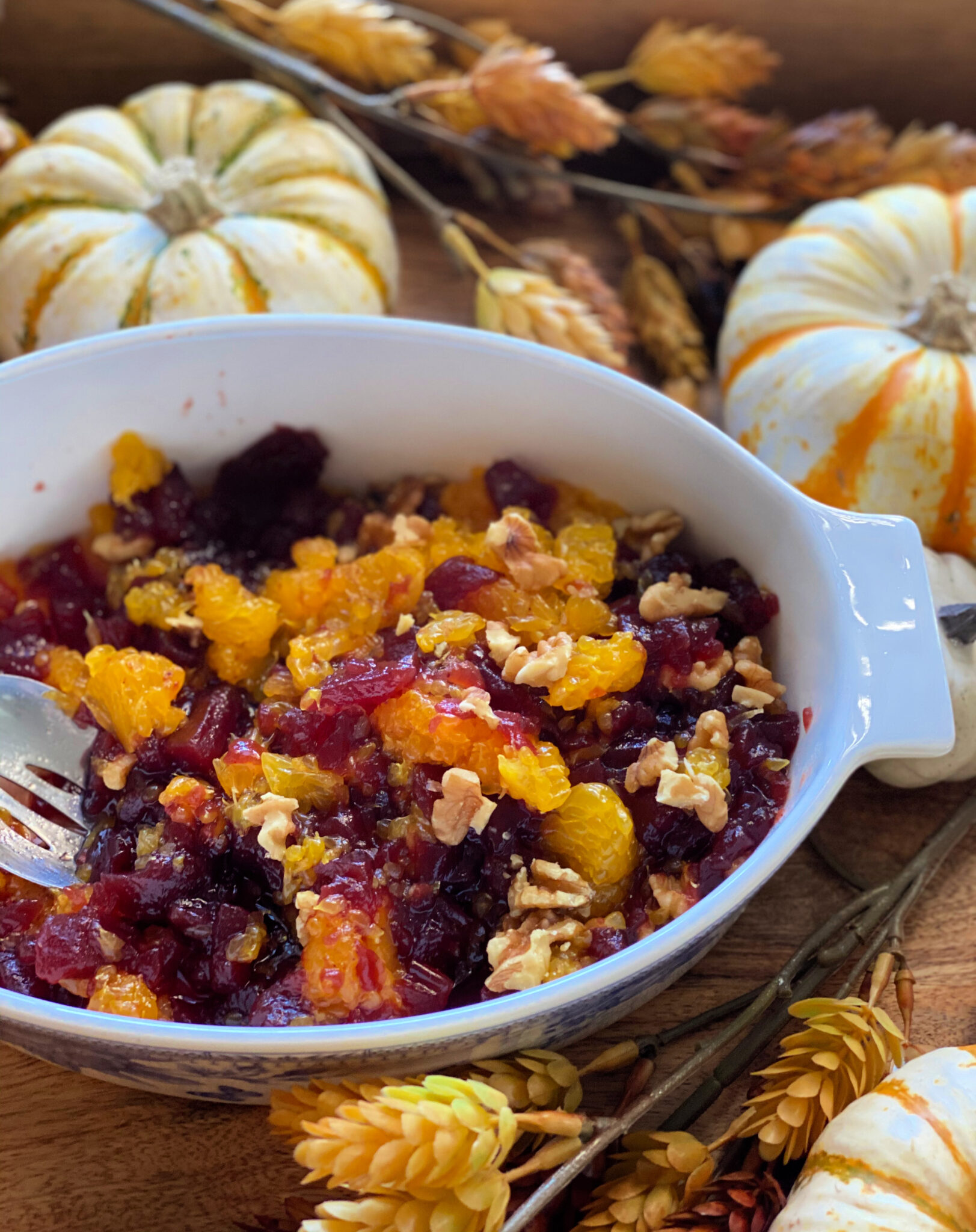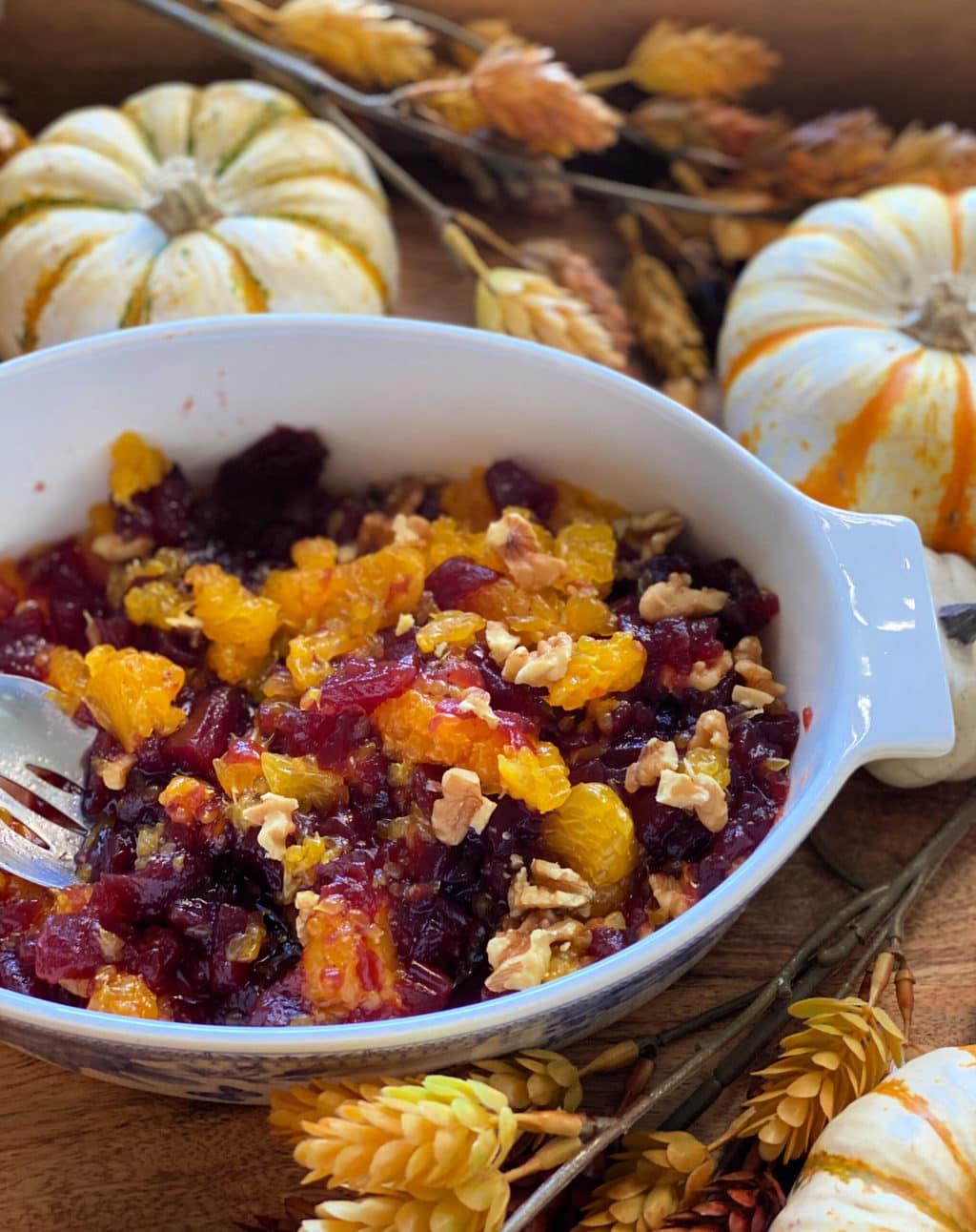 Are you new to Ibotta?
Ibotta is a free, super easy-to-use shopping platform. You'll see cash back in your Ibotta account within 48 hours of downloading and using it. Ibotta works like digital coupons with very little effort. You don't have to worry about mailing anything in – just scan your Walmart receipt or shop through the app or new web extension for online grocery shopping and earn cash back.
Join Ibotta today to watch your cash come back to you.