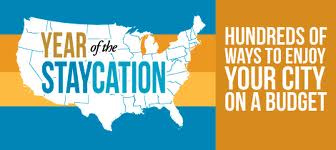 Looking for one more fun, family activity before the end of summer? You can find one close to home in this list of Staycation ideas from bloggers all across the county.
I shared inexpensive and fun things to do around Orange County, California, which is where I live. The blog post is organized alphabetically by state and then by author. Feel free to forward this post to friends and family and if you have a favorite place for "fun on a budget", please share!
Have you ever visited Orange County, CA? Here is my post: Local Fun on a Budget, Orange County, CA Staycation Ideas
Be sure and save this page for future travel ideas. If you have a Pinterest page, you can save it just by clicking the "Pin It" button at the top of the post. I would love to follow your travel boards on Pinterest so be sure and connect with me here at www.pinterest.com/morewlesstoday.
States A – D
Phoenix-Metro, Arizona ~ Mom Endeavors
Fullerton, California ~ (Orange County, CA) More with Less Today
Denver, Colorado ~ Bargain Blessings
Washington, District of Columbia ~ Kidventurous
States F – IOrlando, Florida ~ The Educators' Spin On It
Tallahassee, Florida ~ SwagGrabber
Chicago, Illinois ~ Entertaining Chicago
Indianapolis, Indiana ~ Chaos Is Bliss
States K – P
Northern Kentucky (Boone, Kenton, Campbell Co) ~ Simply Sherryl
Annapolis, Maryland ~ The Happy Housewife
Metro Detroit, Michigan ~ Saving Dollars and Sense
Oakland County, Michigan ~ Everyday Savvy
South Haven, Michigan ~ Bargain Briana
Kansas City, Missouri/Kansas ~ Kosher on a Budget
Omaha, Nebraska ~ Family Fun in Omaha
Reno (& Northern), Nevada ~ Premeditated Leftovers
Buffalo/Niagara Falls, New York ~ Anns' Entitled Life
Syracuse, New York ~ I am THAt Lady
Cincinnati, Ohio ~ Adventure mom
Columbus, Ohio ~ Cleverly Simple
Northeast Ohio ~ Raising Lifelong Learners
Northeast Ohio (Canton, Akron, Cleveland) ~ Sisters Shopping on a Shoestring
North Central Oklahoma ~ From this Kitchen Table
Portland, Oregon ~ Frugal Living NW
Erie, Pennsylvania ~ Growing Kids Ministry
Harrisburg/Central, Pennsylvania ~ Family Balance Sheet
Lancaster, Pennsylvania ~ Pandora's Deals
States R – W
Fort Worth, Texas ~ Coupons and Freebies Mom
Katy, Texas ~ Moms Confession
Salt Lake City, Utah ~ Teach Beside Me
Williamsburg, Virginia ~ The Talking Suitcase
Seattle, Washington ~ Thrifty NW Mom