Gain Ultra Flings with Oxi Boost and Febreze for Large Loads – One Pod Does It All!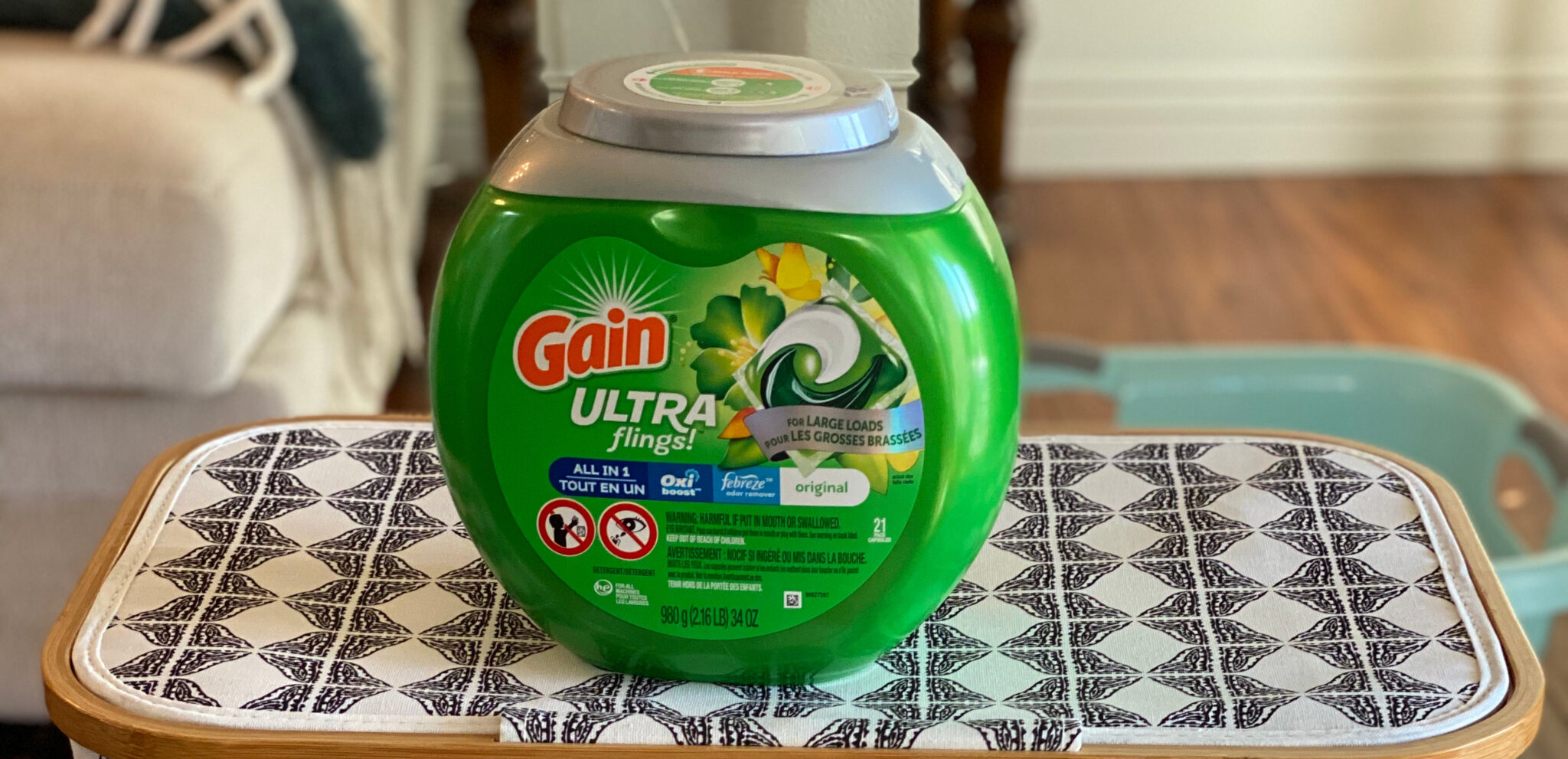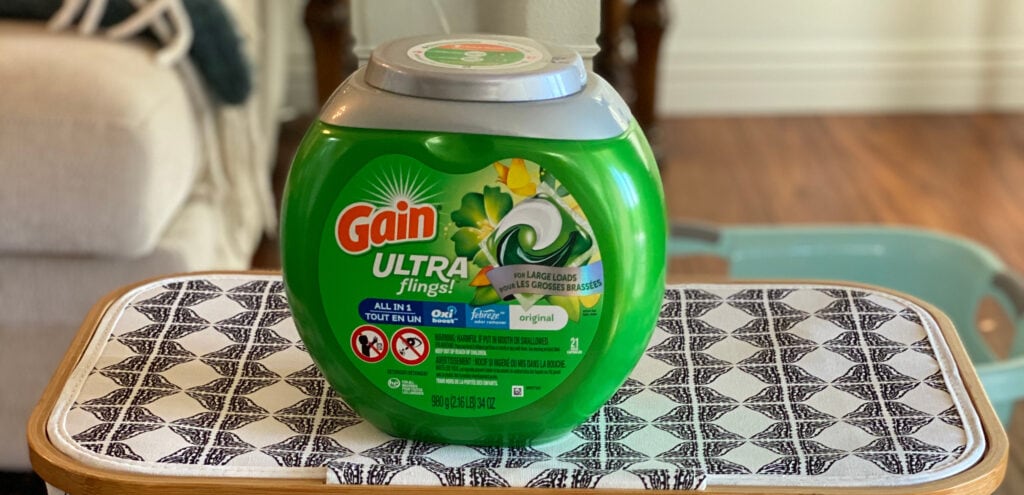 I'm proud to partner with P&G on this sponsored post for Gain Ultra Flings. All of the opinions are 100% my own.
Are you a multi-tasking mama? Being at home these last few months has taken multi-tasking to a new level when you add in being a teacher to all of the other duties we have! Multi-tasking mamas are modern-day superwomen.
Supermom multitaskers are running businesses from home, cooking dinner, doing mountains of never-ending laundry, working out at home, and homeschooling for starters.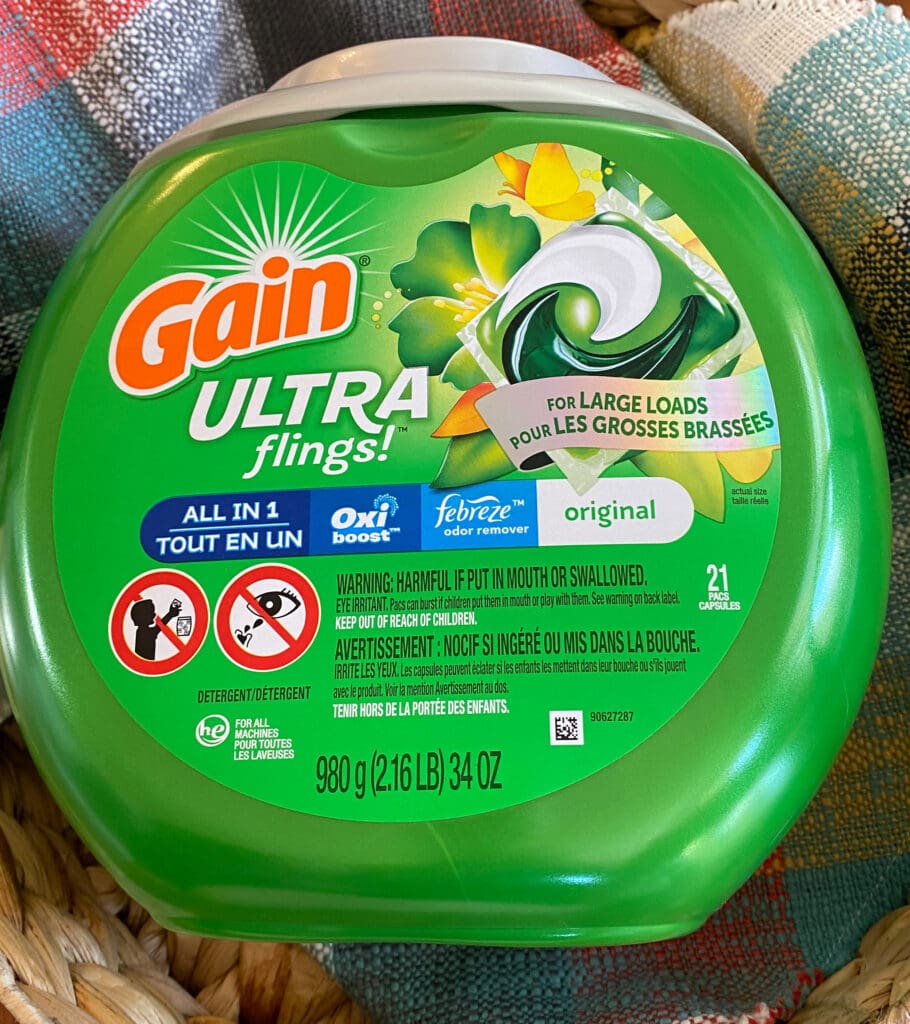 I found a product that is also a fantastic multi-tasker that I know you will appreciate – Gain Ultra Flings! These portion-sized flings combine Gain detergent with the stain-fighting power of Oxi and freshness of Febreze so one pod does it all.
Plus they are made for large loads so you can get more laundry done at once and they leave clothes wonderfully clean and smelling so good!
This hard worker is from our friends at P&G so you know it is a brand that we can count on. Gain Ultra Flings have 2x the OXI Boost and Febreze (vs. Gain Flings Original) and 3x the scent power. I love how my towels and sheets smell now!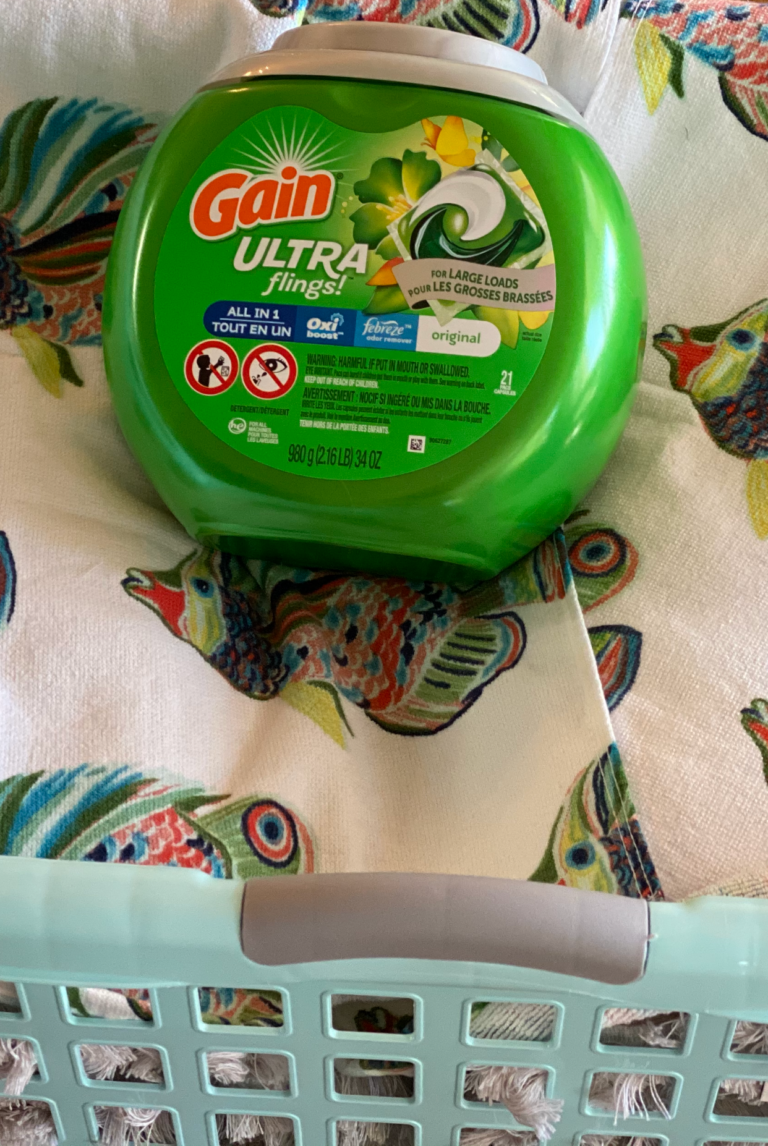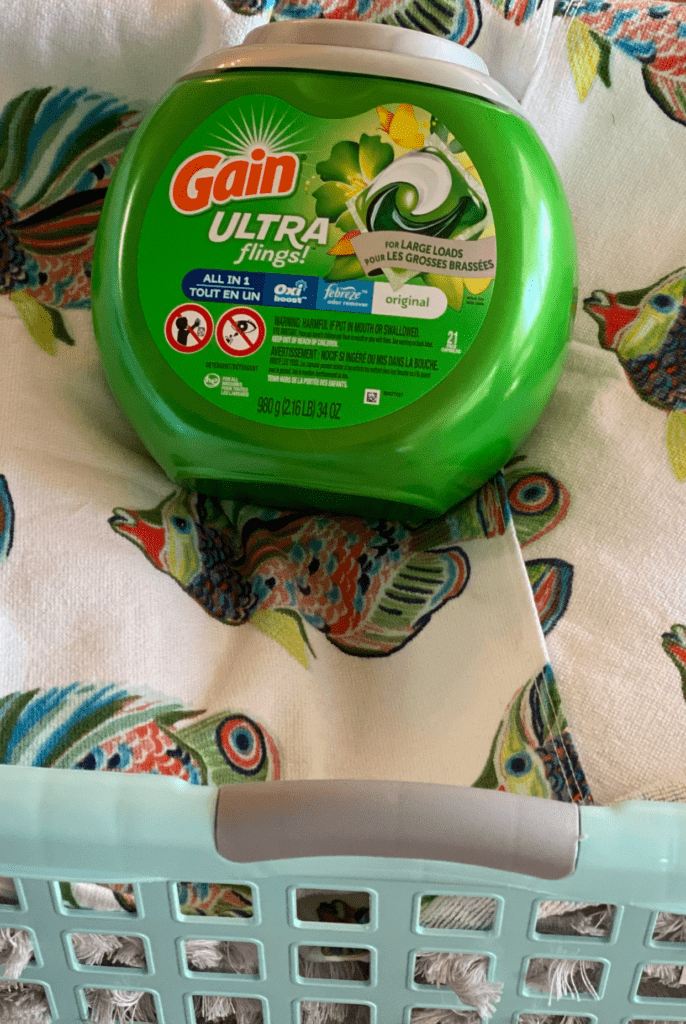 Gain Ultra Flings Coupon Details:
Print a $2.00 off coupon for Gain Ultra Flings, 30 ct. from the P&G Good Everyday website. The coupon is good at retailers nationwide so you can use it at any store that accepts coupons. Print one per person and use it this week!
$2.00 OFF ONE Gain Ultra Flings 30 ct.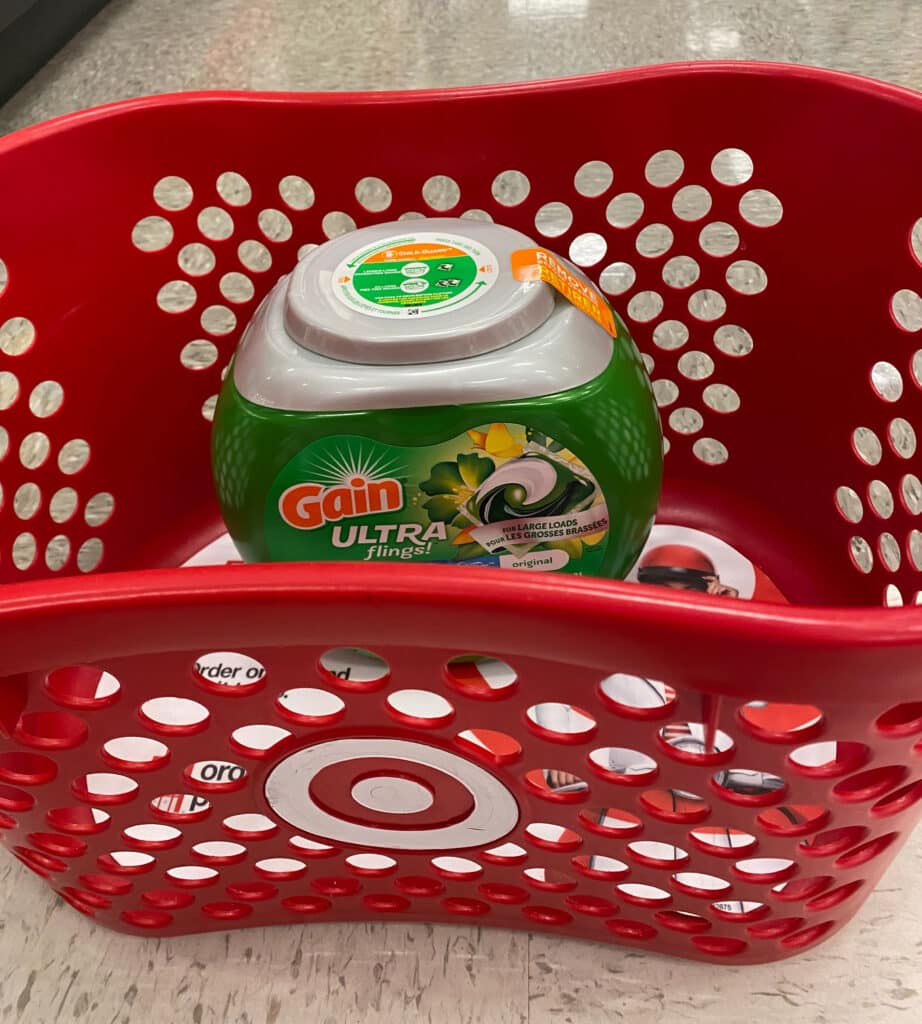 Today I stocked up on Gain Ultra Flings at Target. I've also purchased it recently at both Walmart and RiteAid. That is the convenience of this coupon, you can use it wherever you shop!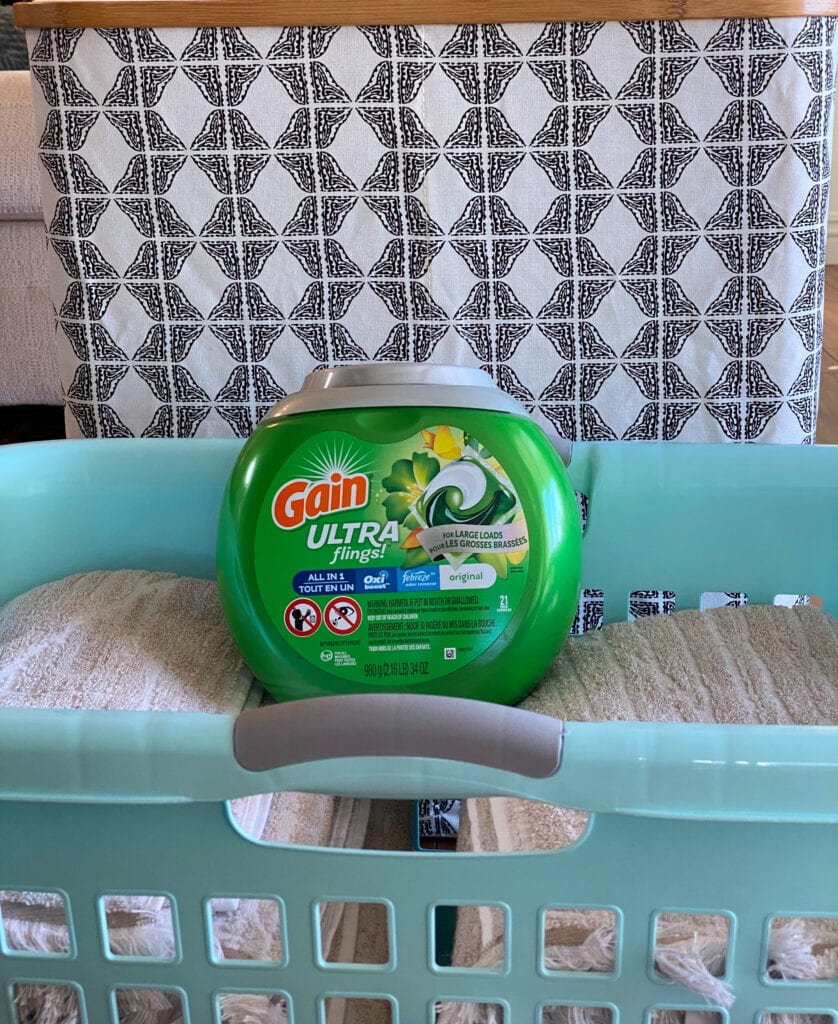 Have you tried Gain Ultra Flings Laundry Pods?
A few years ago, we got a new washer and dryer and our installer recommended using laundry pods because the newer high- efficiency (HE) washers do not require the amount of laundry detergent that the older machines did.
The pods are designed to be used in both HE (high-efficiency) and standard washers in any water temperature. As with all single-dose laundry detergents, the product should always be added to the washer drum before clothes are loaded. They should never be used in a washer's automatic detergent dispenser.
Now I love using a pre-measured amount of laundry detergent with no spills, no matter who is doing the laundry. The pre-measured pods ensure that nothing will go to waste, nothing will be spilled or over-measured and most importantly, our clothes will be fresh and clean.
When my daughter was away at college, I used to supply her with laundry pods because they are perfect when you have to share a washer with others. It is so easy to take a pod with you in your laundry basket when you are doing your laundry elsewhere.
The pacs are available in numerous product sizes from 14 pacs to 81 pacs. Each size has instructions included in three languages, child safety protection closures, and complete safety information.
If you've never tried Gain Ultra Flings PODS, this $2.00 coupon is a great reason to try them now! Print your coupon from P&G Everyday now!