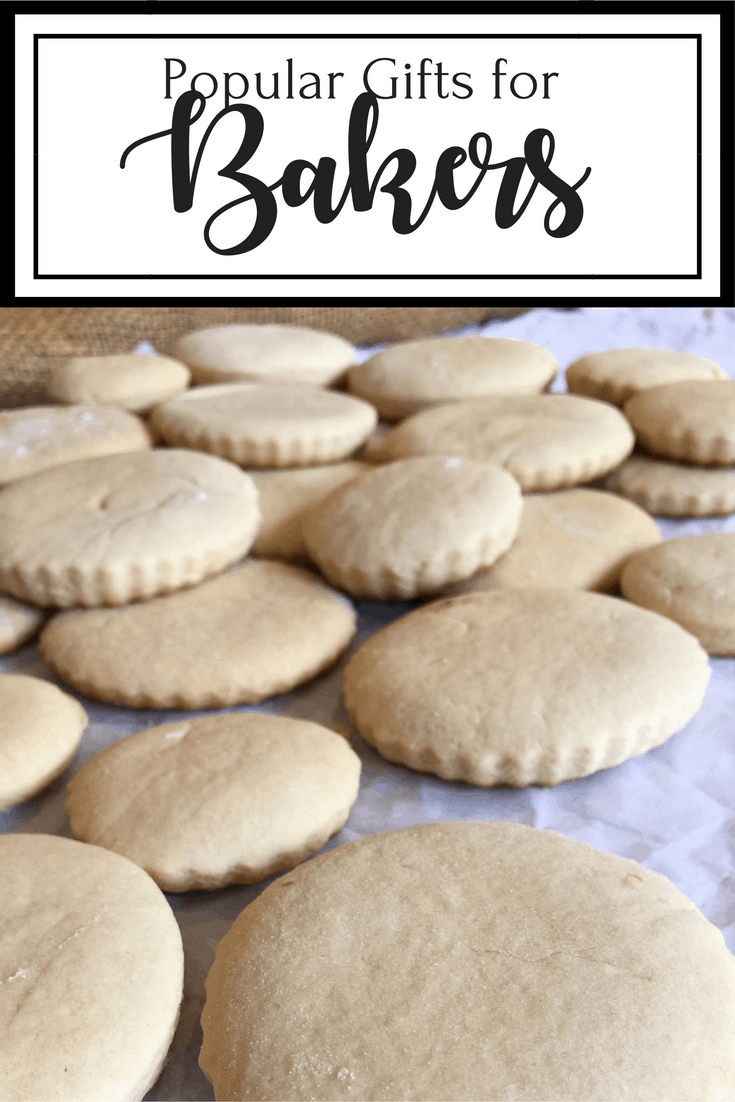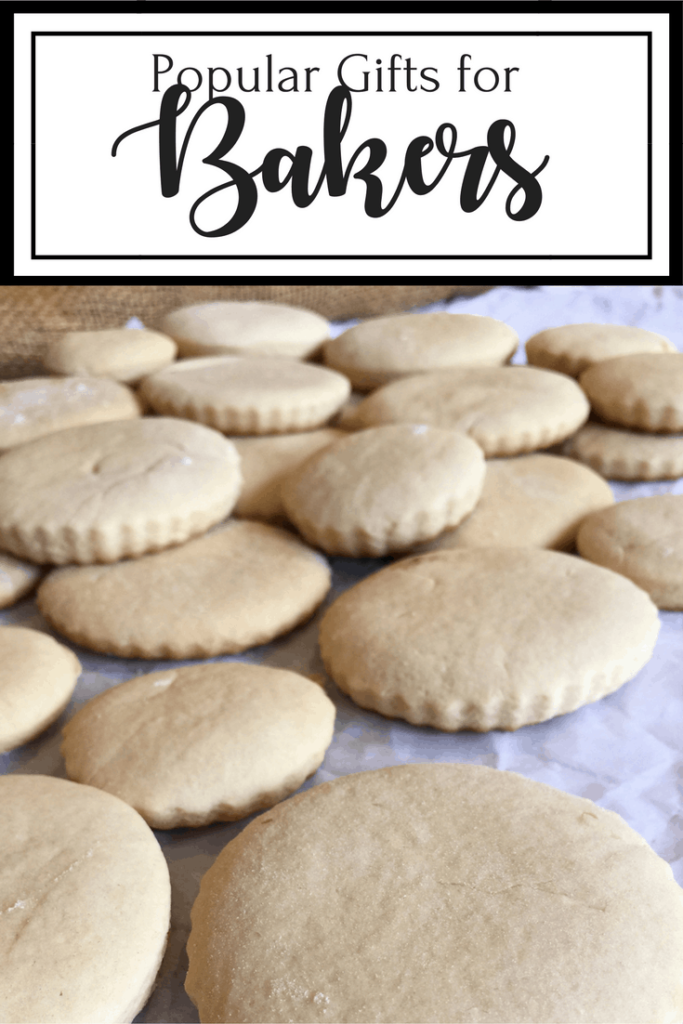 If you are looking for inexpensive gift ideas for the baker on your list, we put together 10 popular suggestions. You can find all of these at Amazon.com. Double check prices and availability, we all know they can change quickly. We have affiliate relationships which means we may make a small commission at no additional cost to you if you make a purchase.
Top 10 Gifts Ideas for the Baker on Your List
Joseph Joseph 20085 Adjustable Rolling Pin with Removable Rings, Multicolored
Adjustable rolling pin evenly flattens dough to ensure uniform baking

1/16, 1/6, 1/4, and 3/8-inch removable discs make it simple to roll to the desired thickness

Great for pizza and pie crusts, tarts, cookies, and more

Rolling pin measures 16.5 inches long and 2.5 inches in diameter
Fred M-CUPS White Matryoshka Dry Measuring Cups, Set of 6
This 6-cup set includes 1/4 cup, 1/3 cup, 1/2 cup, 2/3 cup, 3/4 cup, and 1-cup sizes.

The cups are made from high impact polystyrene.

The bottoms and tops of each doll stand are flattened to stand upright.

Set of 6 dry measuring cups made in the shapes of traditional Russian matryoshkas

They even nest like Russian dolls for easy storage, and they're easy to find in any drawer or cupboard
Baker's Edge Nonstick Edge Brownie Pan
Adds two chewy edges to every brownie.

Fits standard box mixes with no adjustments necessary.

One continuous chamber, so the batter can be easily spread.

Durable nonstick coating and heavy gauge cast aluminum construction.

Made in the USA, nylon spatula and brownie recipes included.
Kootek 11 Inch Rotating Cake Turntable with 12.7" Angled Icing Spatula and Icing Smoother, Revolving Cake Stand White Banking Cake Decorating Supplies
A hidden ball bearing turns smoothly for easily creating beautiful borders along the base or design a professional cake.

Platform rotates in either clockwise and counterclockwise direction, great for left-handed and right-handed decorators.

12.7-inch stainless steel angled icing spatula is perfect for making layered cakes and spreading on a crumb layer evenly and smooth.

Decorating Comb & icing smoother for creating a perfect design on the side or top of cakes.

Measures 11 inch in diameter, 3 inches tall. Made of durable plastic and can be many years used.
MyGift 3 Tier Stacking Apothecary Jars, Round Glass Candy and Cookie Dishes
Features stacking 3 round jars perfect holding everything from candies and cookies to toiletries and decorative items.

Perfect as a centerpiece at parties and events or a decorative accent to any space.

Approximate Dimensions (in inches): Overall – 16 H X 6.75 Diameter; Each Jar – 4.25 H X 6.75 Diameter.
Wilton 415-0906 Dessert Decorator Plus
Five tips to make it easy to get started decorating
Pull-out plunger makes it easy for anyone to decorate-left-handed or right-handed

Holds approximately 1-1/4 cups of icing or filling

Photos and instructions included making learning to decorate easy

Measures 3.2 inch x 2.2 inch x 10.8 inches
With graduating sizes of ¾, 1.5, 3, 4, 5 and 8 quart.
Stainless steel bowls with commercial grade metal that can be used as both mixing bowls and serving bowls. These metal bowls won't stain or absorb odors and resist rust for years of durability.
A space-saving stackable design and they are refrigerator, freezer, and dishwasher safe for quick and easy meal prep and clean up.