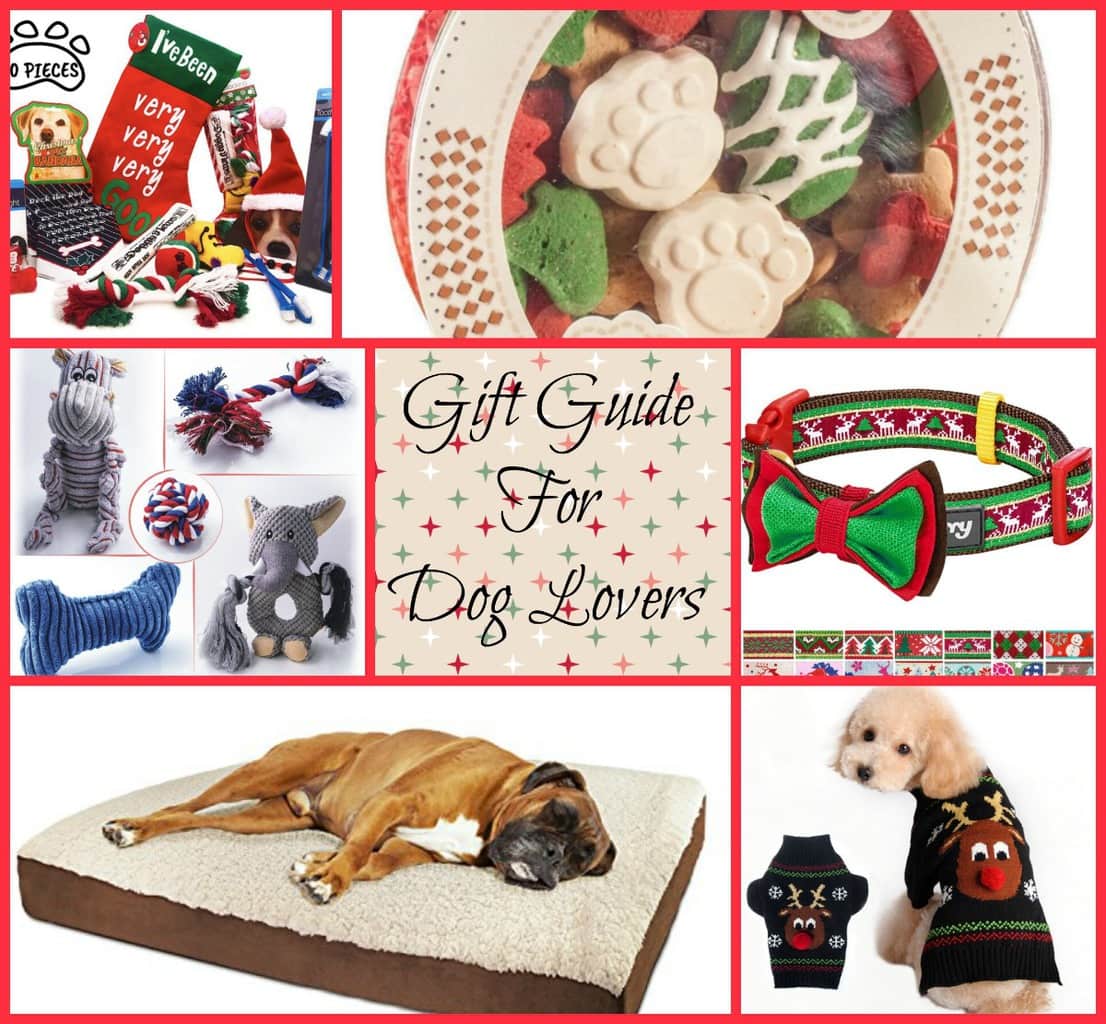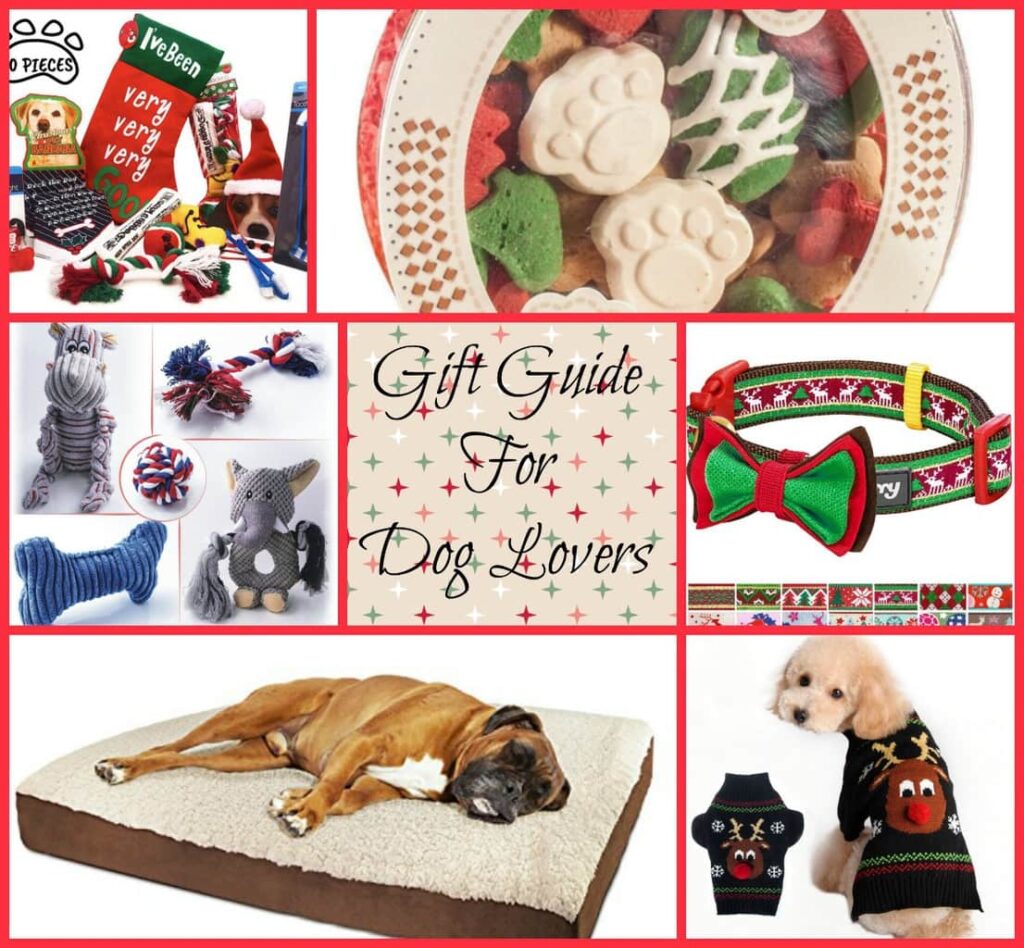 Dog lovers everywhere will delight in these fun and inexpensive holiday gifts. From the practical to the fun there is something here for every pooch! If you need a hostess gift and they are dog lovers, these make great gifts to bring.
Check out our gift guide for dog lovers: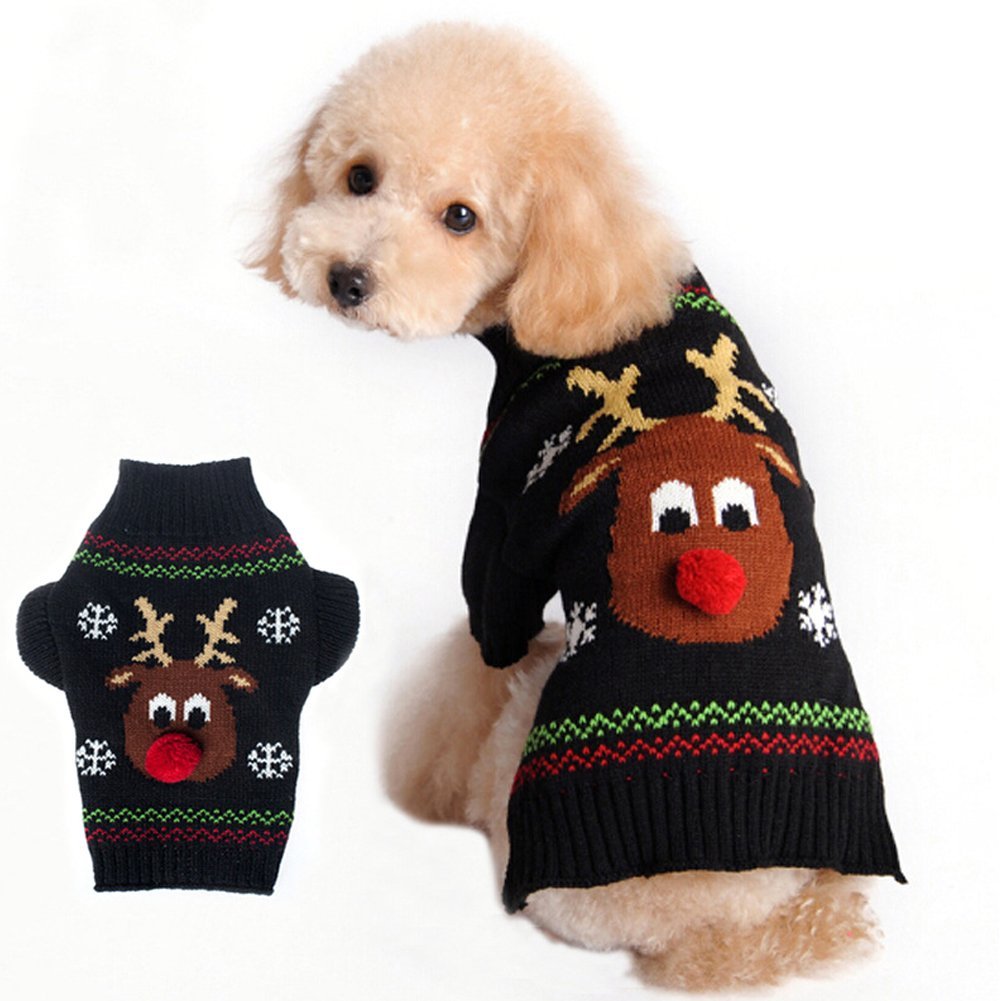 BOBIBI Pet Holiday Christmas Dog Sweater : $9.90
Keep your dog both adorable and warm in this sweet reindeer sweater. Designed for small dogs it does have some stretch to it. Measure your pup to make sure the sweater will fit properly. The sweater is simply adorable!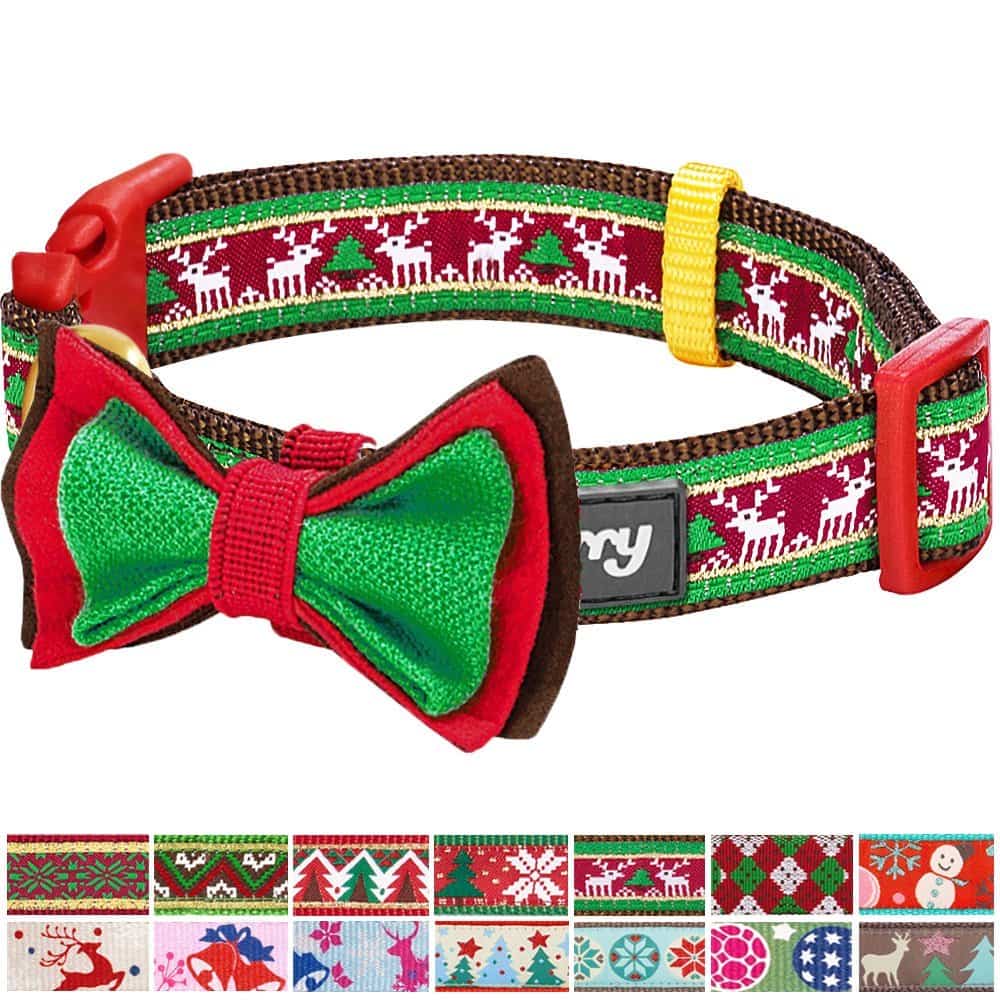 Blueberry Pet 14 Patterns Christmas Holiday Season Dog Collars : $12.99
This is just plain FUN! Deck your pup out in 4 patterns and one bowtie set. Adorable holiday patterns will help your dog shine this holiday season. Why leave your pooch out of the holiday fun?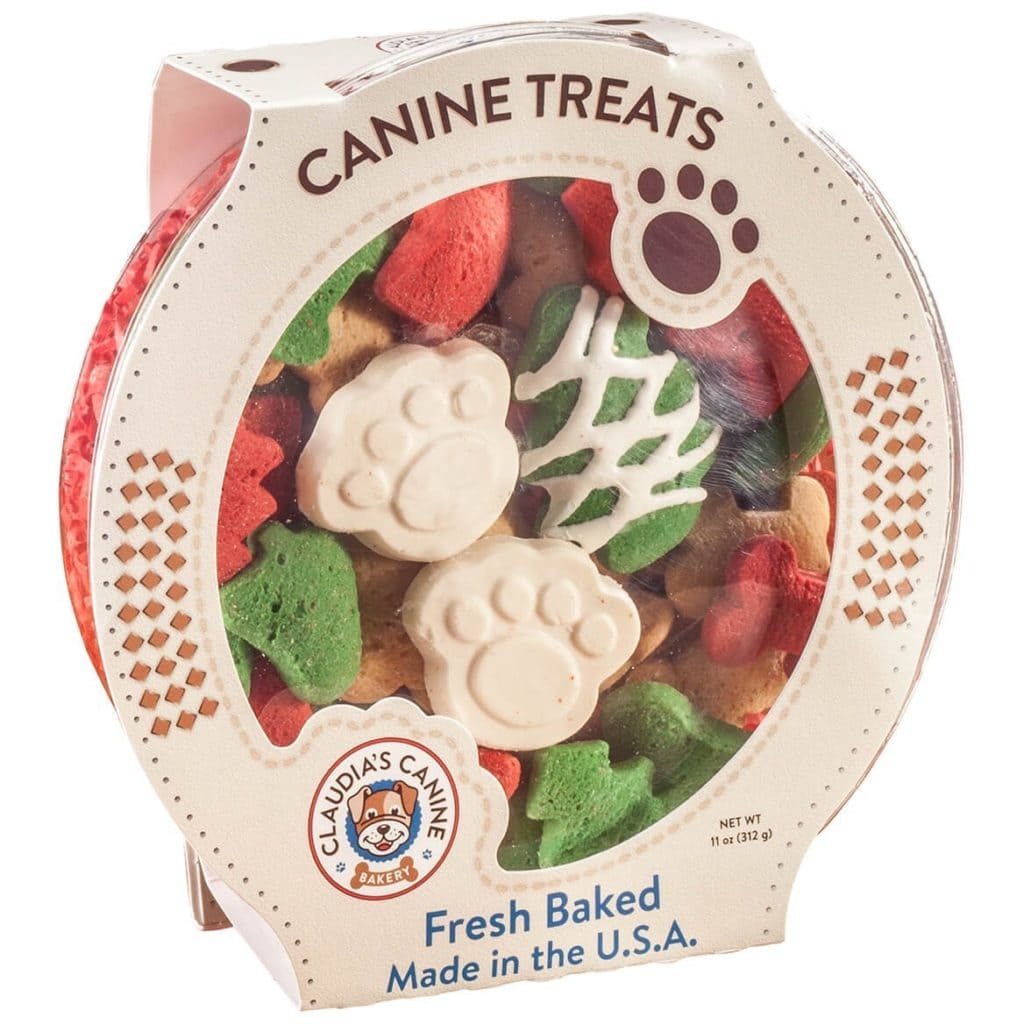 Claudia's Canine Cuisine – Santa Paws Classic Gourmet Dog Cookies: $14.00
This is another great holiday gift for your favorite canine pal. You get approximately 50 cookie shaped treats. Real food – made with real ingredients your pup will be sure to enjoy!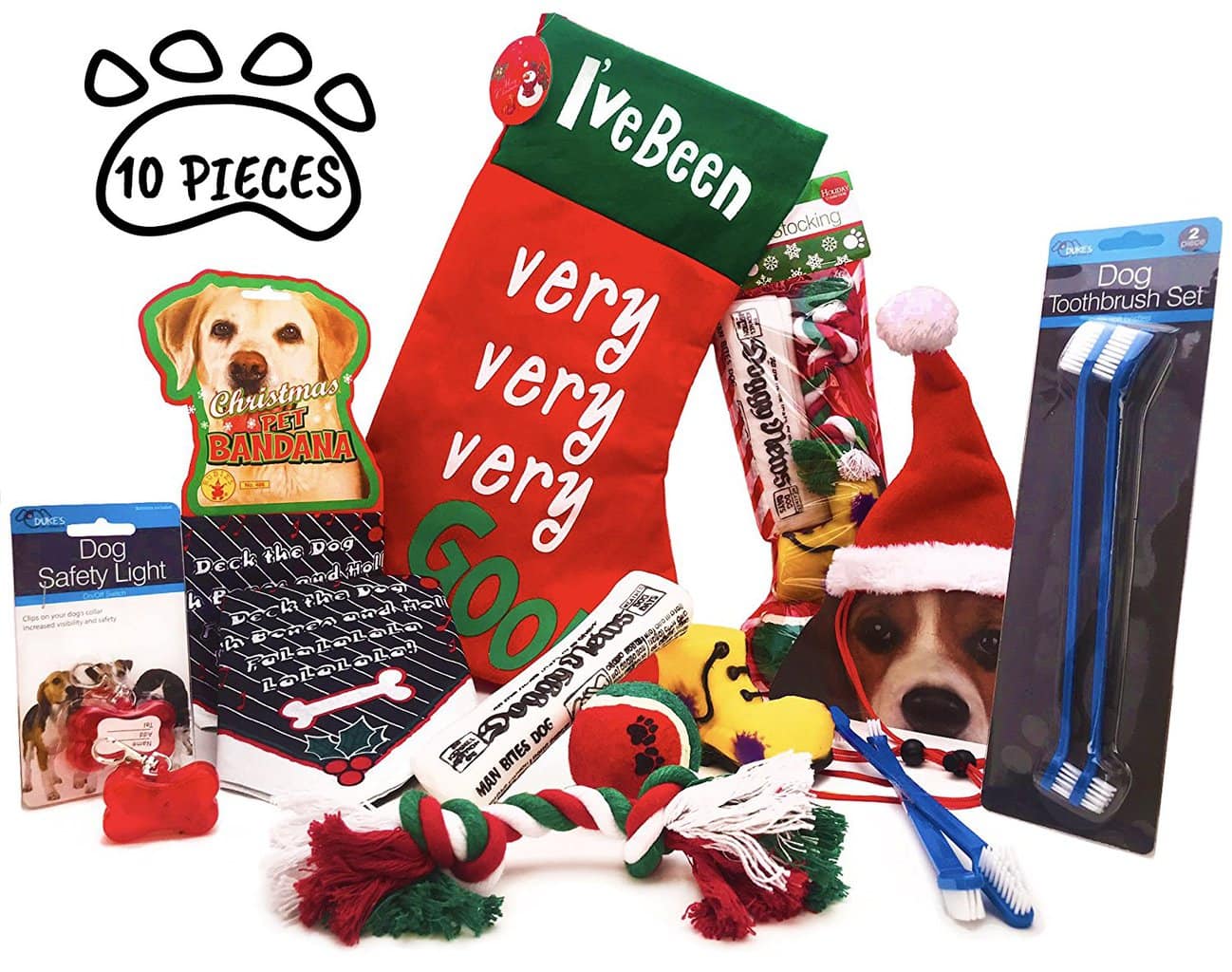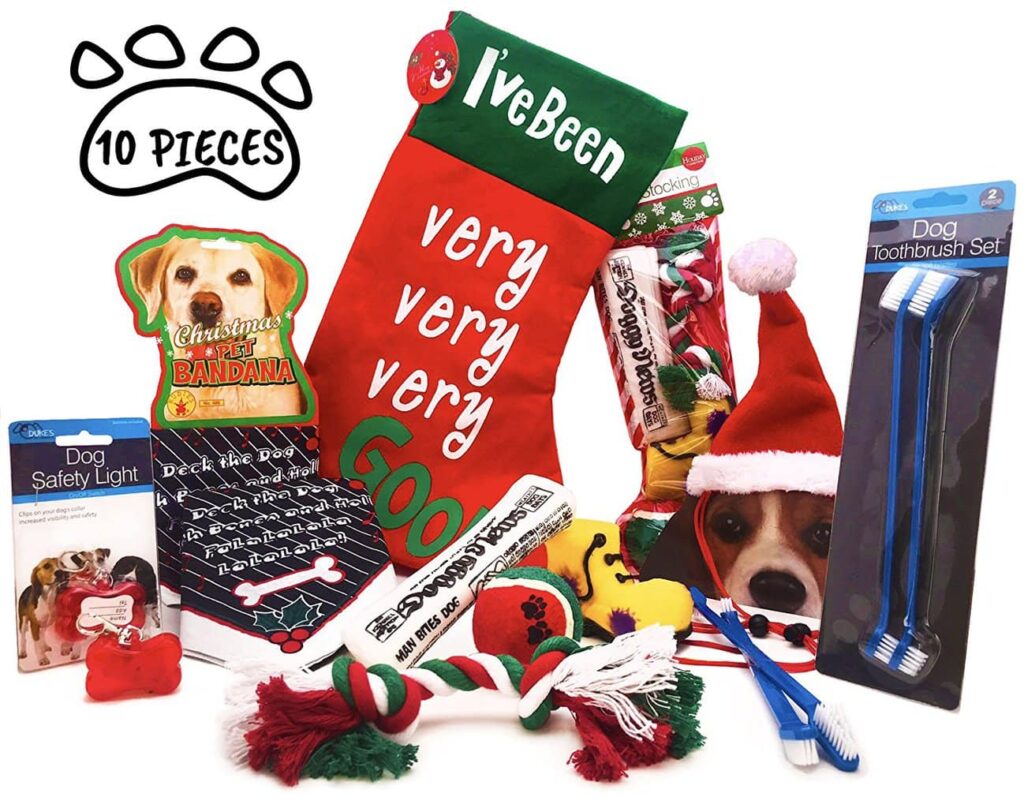 Christmas Stocking For Your Fur Baby!
Of course, your pooch needs a stocking! This one comes with all kinds of fun things. You get lots of doggie toys, a Santa hat, bandana and other goodies like a doggie toothbrush. Trust me, your dog has this on their Christmas list!
Flip Board Pet Toy
Who knew canines loved board games? Well, they do! This is a fun, interactive toy for dogs. Designed with cones that keep it from being knocked over. You can even increase the difficulty level as your dog conquers the easier ones.
OxGord Orthopedic Pet Bed Foam-Mattress for Dogs & Cats : Price Varies By Size
This comfy orthopedic bed is so soft and comfortable you may be tempted to curl up next to Rover! There are several sizes and they are designed to fit inside a dog cage or can be used alone. It's got a soft fur feel and the cover is removable and washable.
Pet Grooming Glove – Gentle Deshedding Brush Glove: $12.86
Not every dog enjoys being brushed but they all love being petted. This grooming glove has 255 silicone grooming tips to help remove not only excess hair from your dog but also dirt and dander. The hair sticks to the glove and then you just peel it away. You can also use it when you give your pooch a bath.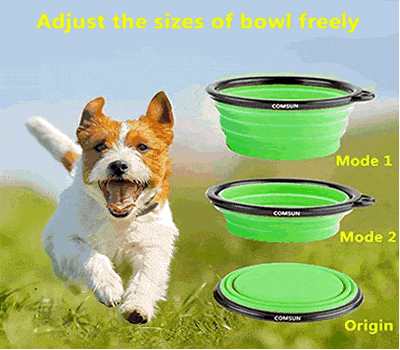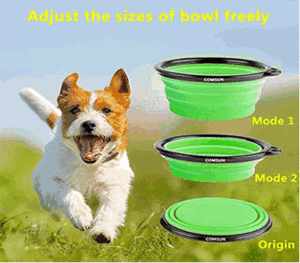 Comsun 2-pack Collapsible Dog Bowl: $5.99
This is another one of those handy little deals that just makes life easier. Travel anywhere with your dog and take this foldable dish with you. It takes up hardly any room when collapsed. You get a two pack with a carabiner for easily attaching the bowl to a belt or leash for hiking or other outdoor activities.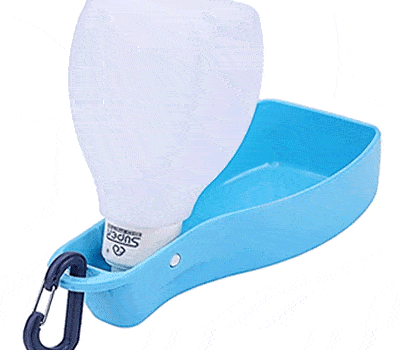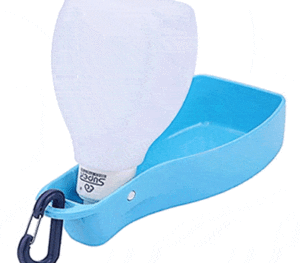 SuperDesign Portable Outdoor Dog Travel Water Dispenser Melamine Foldable Water Drinking Feeder Bottle For Dog Best : $9.94
This portable water bottle is so handy. It's made of food-safe plastic and folds and stores away. Now you can take water with you anywhere you and your dog goes!
Your furry friend is going to love this pack. It comes with 5 eco-friendly toys that will benefit your dog in several ways. They help make a puppy's teeth stronger, they help encourage the bond between dog and owner and allow your pet to have plenty of fun. You get everything in the picture so your pup is sure to have lots of fun. Non-toxic and 100% washable.