This is a sponsored post from US Family Guide and I received a complimentary gondola tour to facilitate my review. All opinions are 100% mine.
If you are looking for a unique way to celebrate a special occasion in Southern California, I highly recommend Gondola Getaway. Located in the Belmont Shore area of Long Beach, authentic Venetian gondolas will take you on a relaxing and romantic voyage through the canals. Read on for a special promo code for my readers!
My husband and I, together with our long time friends, wanted to celebrate a special occasion that every parent looks forward to. Our daughters, friends since junior high, are now both gainfully employed as special education teachers. We wanted to celebrate them and toast each other too! Graduations are wonderful but employment is even better. Can I get an amen?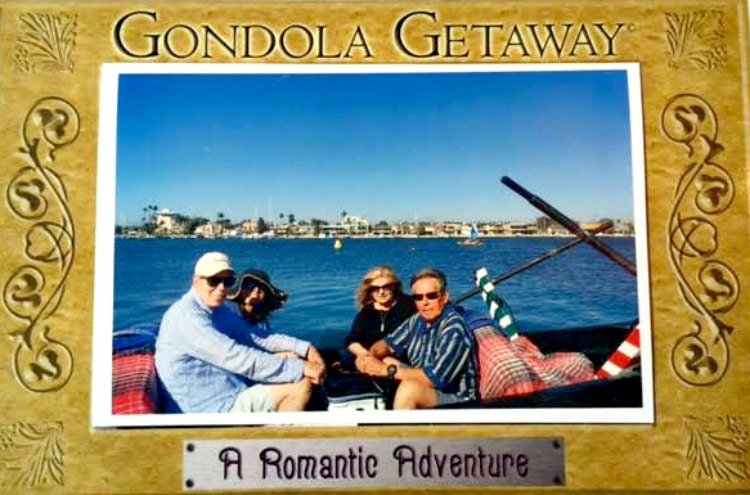 We packed a picnic basket with champagne and treats and set sail for an hour-long excursion through the calm waters of the Naples canals and we fell in love with the beautiful homes we saw along the way.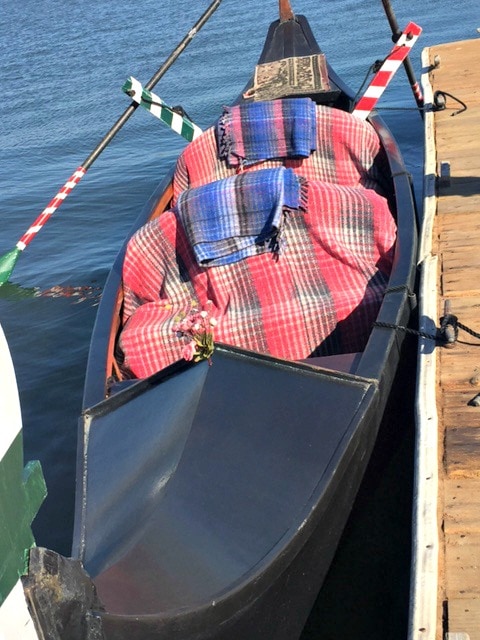 Our gondola could fit 6 people but since we were a party of 4, we sat in the back section and faced each other so we could easily talk and share our picnic. The boats have blankets on board in case of a chilly day or evening but our weather was perfect and no blankets were needed.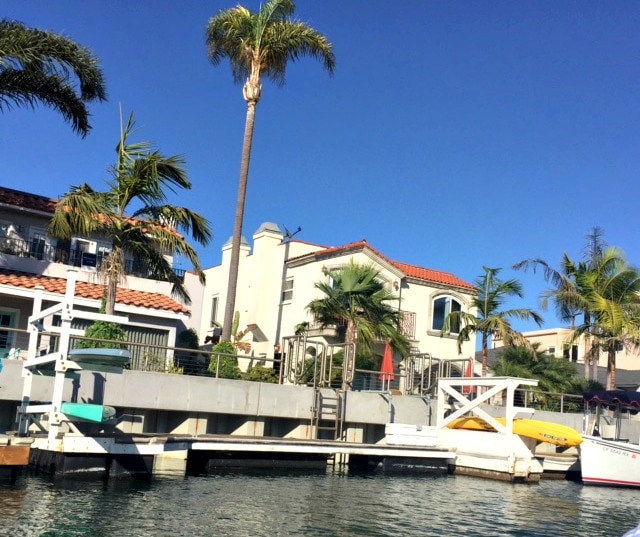 Our gondolier Max couldn't have been any nicer. He talked about growing up in this very special enclave. Our boat shared the canal with many young kids who have their own personal mode of water transportation from kayaks to paddle boards and almost every home had an electric boat or small boat tied to their dock. It's an idyllic way of life.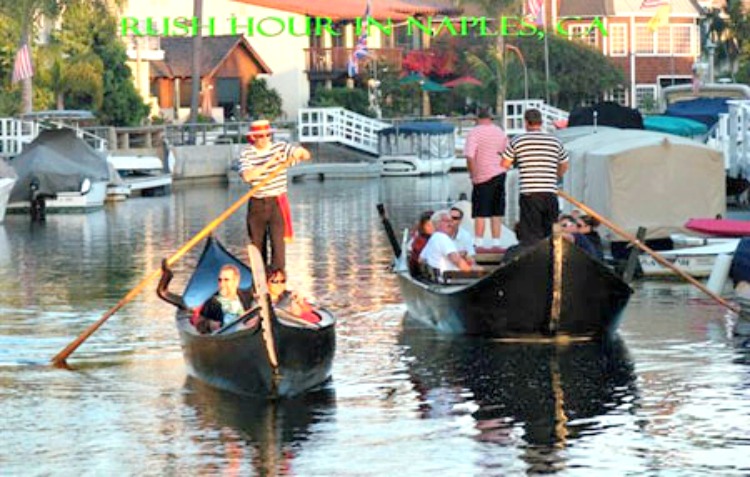 Everyone we met along the way was so friendly. We didn't want the afternoon to end. Our highlight was Max stopping under a stone bridge where he treated us to a very professional and moving rendition of "O Solo Mio." The wonderful acoustics under the bridge carried his voice across the water and others nearby also stopped to listen. I captured a short excerpt of Max signing for us!
The office staff is very friendly and accommodating.
There are several packages you can choose from. You can get all the information you need from the Gondola Getaway website but here are the most popular options along with a special promotion for my readers.
The Traditional Gondola-seats from 2 to 6 passengers – this is the package we enjoyed.
My readers get to save 15% off Gondola Cruise! Receive 15% off a 1-hour Gondola cruise for any size group! Cruise the beautiful Alamitos Bay and Naples Island Canals. Just type Gondola Getaway in the search box to quickly find this offer.
If your group is larger, the Caorlina Gondola seats from 7 to 14 passengers and a pizza cruise can be arranged. The Brunch cruise is for groups of 8-12 people or you can book the entire fleet and sail with 21-60 people using multiple gondolas.
As you might guess, the December Holiday Lights Cruise is very popular and they open reservations for these holiday tours starting in July. The residents of Belmont Shore go all out to decorate their homes and their boats. I would love to visit again during the holidays.
Buon Viaggio!