This post was sponsored by Gray Away as part of an Influencer Activation and all opinions expressed in my post are my own.
Gray Away Temporary Root Concealer Spray – a 10 Second Solution That Works Great!
I'm about to get on an airplane for the third time in as many weeks. This has been an exceptionally busy time for me. I've put things on hold to spend precious time with my mom who lives on the opposite coast. I was due for a salon visit along with a few other appointments but I've postponed them. I haven't had any extra time to focus on myself this month but it's fine. I'm so happy that I have the flexibility to work remotely.
As I sit and visit with my mom and look at old family photos, I'm remembering that she started going gray at an early age and she never colored her hair. I didn't take after her. I can't stand seeing any gray hair!
I appreciate the new go gray natural movement and think that it looks lovely on others but I am not there yet. I have my hair highlighted so the grays blend a little better than my natural dark brown color. I used to be able to go two months between salon visits but I am finding I need to go more often now and that gets really expensive and takes several hours.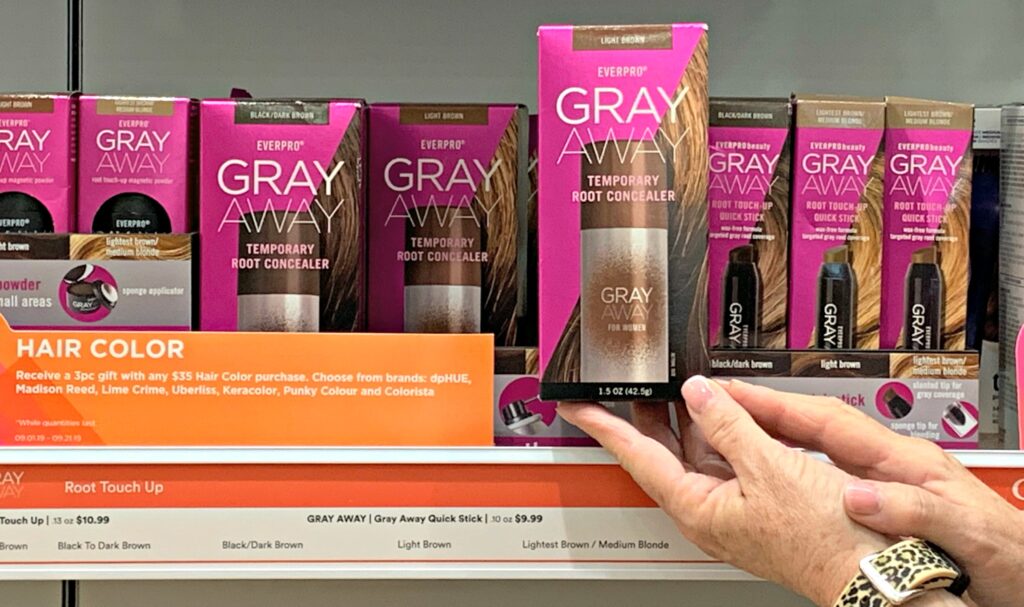 A few months ago, I discovered Gray Away Temporary Root Concealer Spray and brought it in my travel bag to show it to my sister. We love to share our favorite beauty finds with each other. Usually what works for me also works well for her so it's a fun way to share the sister love. She tried it and loved it and then my Gray Away mysteriously went missing after that visit but I replaced it when I spotted it at ULTA Beauty.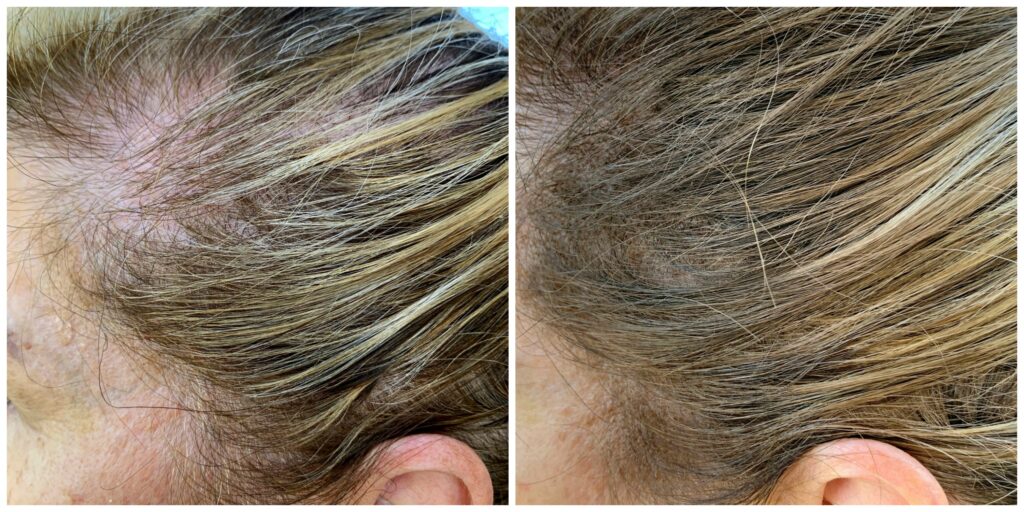 Gray Away is a very budget-friendly alternative to expensive salon visits and one can gives you about 40 applications. I highly recommend it for regular use or for in-between salon visits.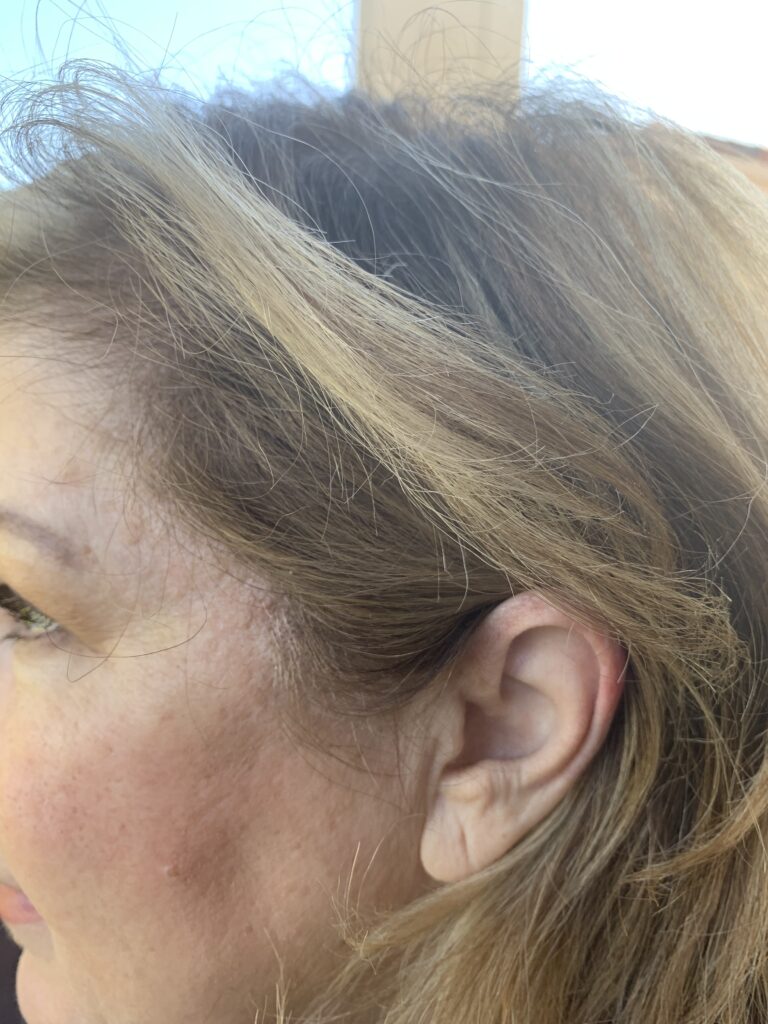 I also like the Root Touch-Up Quick Stick for travel and keep one in my makeup bag. It has an angled applicator that makes it easy to apply and a sponge on the other end to blend the color after application. You can also use it on those stubborn eyebrow gray hairs. Another not so lovely thing happens as you age, at least for me is that your scalp shows through.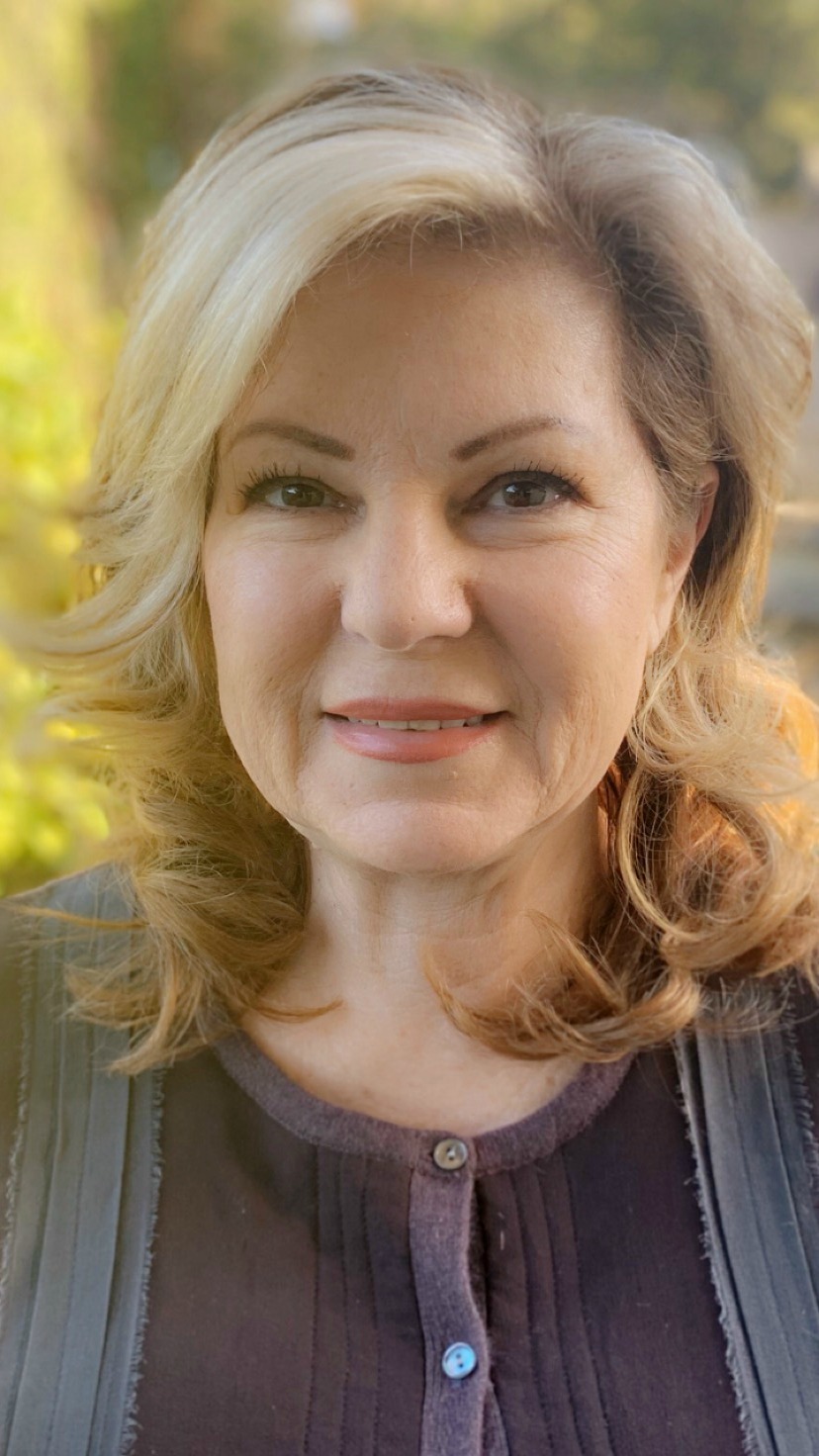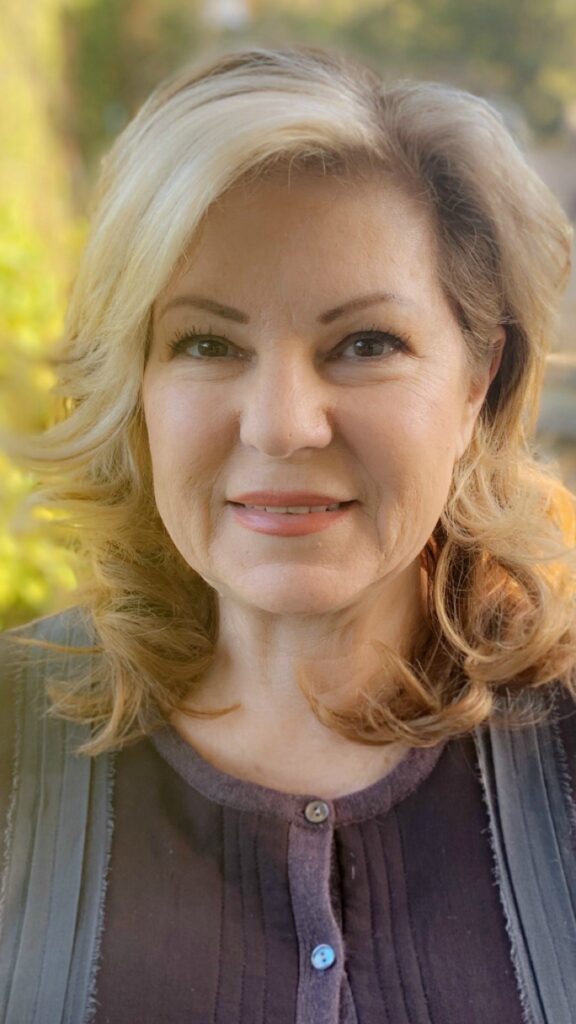 With Gray Away, you can simply spray it on the area where you part your hair and it covers the scalp too. It is a 10-second solution for a very common problem!
Gray Away comes in 3 Shades:
Black/Dark Brown
Light Brown
Lightest Brown/ Medium Blonde
My hair is highlighted and the Light Brown shade works great for me. After I apply it and style my hair, it blends in well and looks natural. I don't feel any heaviness or crunchiness from the product. I don't wash my hair more often when I use it either. When you wash your hair, Gray Away will wash out and then simply reapply it when your hair is dry.
It is free of peroxide, parabens, harsh chemicals and permanent dyes which is important to me.
My daughter is not yet 30 and she is already starting to see some gray strays so it must run in the family. I shared it with her too. She is too young to pay for expensive salon visits when Gray Away does the job so quickly and inexpensively.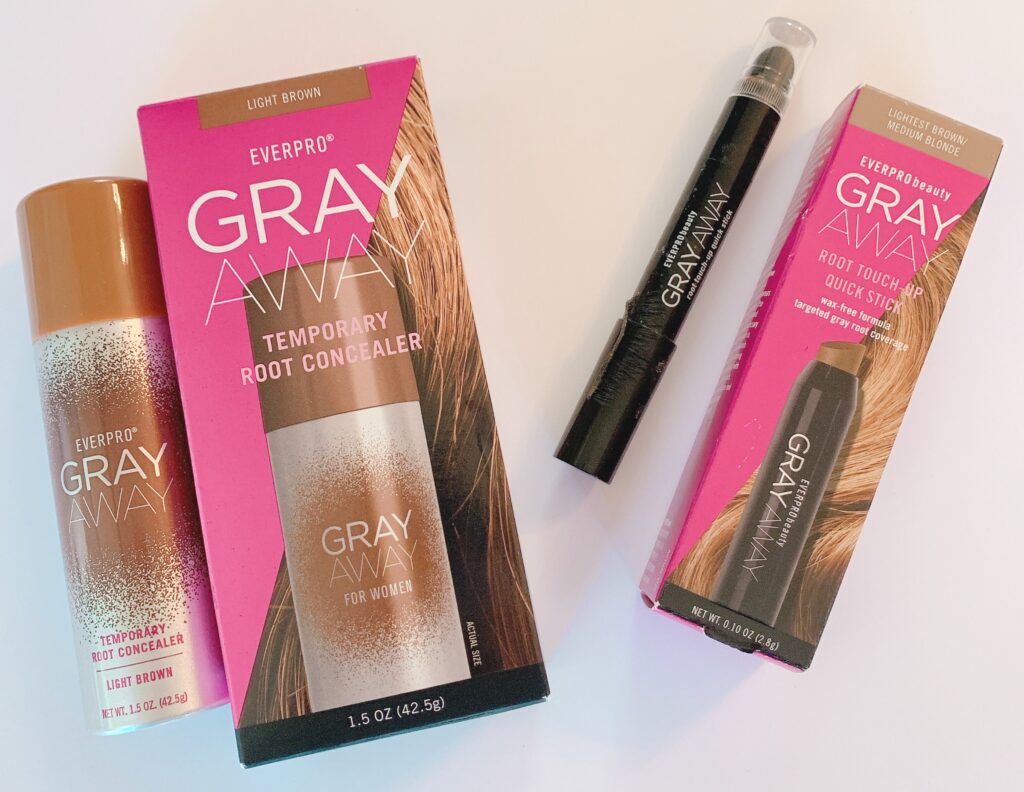 At some point, I will go gray all the way but that day is not today. I'm happy to have Gray Away and to share it with you.
Find it at your local ULTA Beauty or online!