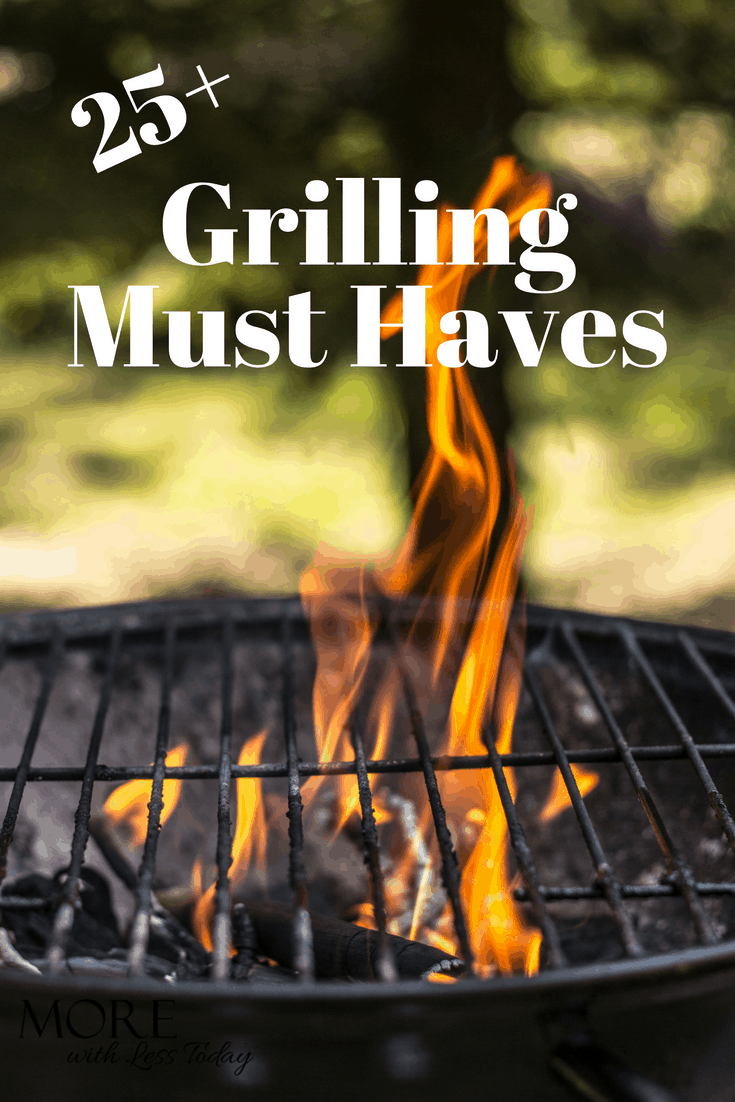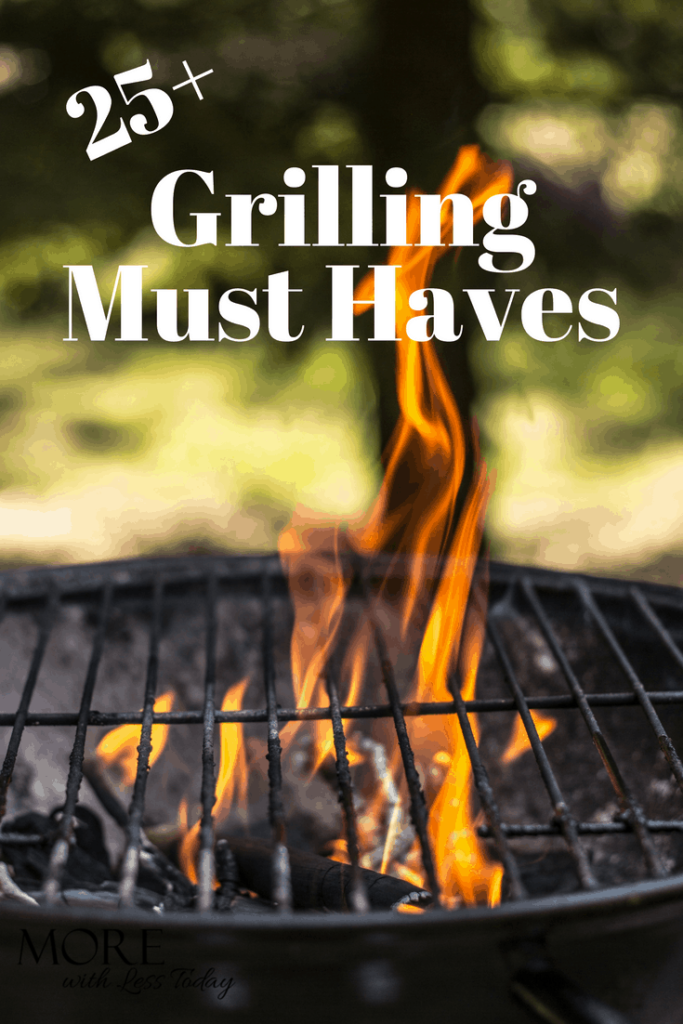 Doesn't food taste better when cooked on the grill? Evenly the lowly hot dog can taste like a gourmet meal. Whether you are a grilling ninja or just fire up your grill once in awhile for a backyard get-together, here are Grill Accessories Every BBQ Backyard Chef Needs.
These gadgets for your grill can save time, add flavor to your food and make backyard cooking easier. Grab one of these grill accessories and get cooking!
T-Bone Grills TGS-W19 19 Piece Classic Grill Tool Set
mKitchen Orange Silicone Basting Pastry Oil Brush Set of 2 – 2 Recipe eBooks – Good for Grilling Marinating Turkey Baster and Barbecue Utensil – Desserts Baking
Nonstick BBQ Grill Mat,ISUDA Grill Mat Perfect for Charcoal, Electric and Gas Grill – Reusable, Easy to Clean – Set of 3 Mats – Essential Grilling Accessories for Home Cooks and Grillers
GF Pro Silicone Heat Resistant Multi-Purpose Grilling Bbq Gloves for Cooking, Baking GFPSG-BK
Char Broil Char-Broil Smoking Essentials Kit
Tensun Food Cooking Thermometers BBQ Meat Thermometer with Instant Read and LCD Screen for Meat Milk BBQ GrillFood Bath Water
Charcoal Companion Grill Station
Grillaholics Meat Temperature and Smoking Guide, Best is Barbecue Grilling Accessories, Magnets for Grill or Refrigerator, Perfect for BBQ Thermometers and Outdoor Smokers
4PCS Non-stick Gas Stove Protector Aluminum Foil Reusuable Liner Clean Mat Pad-Essential Grilling Accessories for Home Cooks and Grillers
Himalayan Salt Slab Block for BBQ Grilling Large 8″ x 8″ – FDA Approved All Natural Barbeque Cooking
Meathead: The Science of Great Barbecue and Grilling
Cedar Grilling Planks – 12 Pack
Weber Style 6434 Professional-Grade Vegetable Basket
Webers New Real Grilling: The Ultimate Cookbook for Every Backyard Griller
FreshJax Grilling Spice Gift Set, Set of 5
BBQ Apron Funny Grill Aprons for Men The Grillfather Men's Grilling Gifts Black
Cuisinart CPS-445 Pizza Grilling Set
Corn Grilling Basket – Non-Stick Corn Griller with 9″ Rosewood Handle – Cooks 4 Ears of Corn
Cuisinart CSBP-100 3-in-1 Stuffed Burger Press
E-TECHING Portable Stainless Steel BBQ Barbecue Grilling Basket with Wooden Handle
BODACIOUS BBQ Gourmet Grilling Spices and Meat Rub Collection and Gift Set, Perfect for Weddings, Housewarmings or Any Occasion – Urban Accents
Steel Upright Chicken Roaster Rack With Bowl Tin Non-stick Cooking Tools Baking Pan Barbecue Grilling BBQ Accessoriesm 10 item
GrillStone Grill Cleaner Starter Set, with Handle and Two Blocks
Looking for a new barbecue or to upgrade your existing one? Here are some of the most popular choices from Amazon.com that you can have delivered right to your door!
Blackstone 3-in-1 Kabob Charcoal Grill, Barbecue, Smoker, With Automat
Expert Cast Iron Heavy Duty Cooking Grates Charcoal Grill 24 Inches with High Temp Powder Coated Lid Adjustable Charcoal Pan
Weber 741001 Original Kettle 22-Inch Charcoal Grill